Welcome to year three, where I am compiling climate crisis information, which covers global heating, the waste crisis, biodiversity loss, the 6th mass extinction, greenwashing, and so much more. This is the knowledge we need to be paying attention to as our world lurches towards 1.5C global warming, the impact of which will be progressively more extreme. Our climate is becoming increasingly more unstable.
The great news is, in 2022, more people seem to have woken up to the urgency we are facing, and there is more talk, more solutions, more determination than ever before, and we can not rest. We have to see dramatic change taking place right now, and within this decade, or the future for our children will be unbearable.
This blog is updated every week with the information I am reading, watching and sharing. I'll also be adding social issues content this year. It's a critical part of what we need to fix, as we transform into a new world.
If you need a place for reference material, check back regularly. If you need information to fight arguments, check back regularly. I don't read or watch everything being released, but this is what I do ingest and it's pretty comprehensive.
If you're interested, here is the full year for 2020 and the full year for 2021. And this is the collection for 2022. If you want to keep up to date, you can check my weekend reads, which I publish every Saturday, or favorite this blog and come back often, so you can stay up to date on the major news about our global environment. Obviously I don't read or watch everything being published, but I cover as much as I can.
I know many people are not ready to face the crisis, and of course, we still have so many denying there's an issue at all. I understand why this is happening, because the institutions that matter – government, business and media – are great at keeping us confused. However, this is not something we can continue to ignore. Look around. The world is changing and we need to act now.
Please, take some time every week to read something on the issue, and never rely on one source for information. You can remain loyal to your existing media source, but we all need to stretch outside to get other views. Wouldn't we prefer the truth?
I recommend reading through some or all, or just scan the headlines – it tells a story in itself. Also please share any information or research you find compelling with me. Happy to be tagged in important information and I'm always happy to pass the message on.
I have a resources section at the bottom, so if there are any you value, please pass it to me and I'll add it there.
The content is in date order or when I read it order, rather than packaging it up into sections. I figure the latest is important, and for those who want to drill down further, you can. When it comes to the climate, recent information is super important, as things are changing fast now, as is the ability of the scientists to track it.
There is no question the time for change – and revolution – is now. Join me. Let's do it for our kids. They deserve it. With love xxxx
Scientists grow plants in lunar soil – and find bad news
Hundreds spot 'spectacular' fireball across England
New Hubble Space Telescope data suggests 'something weird' is going with our universe, Nasa says
Elephants in Mourning Spotted on YouTube by Scientists
How to spot if society is DOOMED: Researchers reveal the signs that show civilization is set to collapse
Explainer: What is monkeypox and where is it spreading?
A manifesto for human well-being
Taliban orders female Afghan TV presenters to cover faces on air
Tucker Carlson 'Not Sure' About Great Replacement Theory After Pushing It 400 Times
What's going on with the global economy? A chief economist's view World Economic Forum Podcast
Nafeez Ahmed reports on financial institutions preparing for social breakdown as a result of energy and food shocks
Poor Countries Face a Mounting Catastrophe Fueled by Inflation and Debt
With Gas Pumps All but Dry, Sri Lanka Faces Its 'Most Difficult Time'
Germany beer bottle shortage: Industry warns of 'tense' situation
Why oligarchs choose London for their dirty money – Nicci McShane
Inside Operation Lone Star – podcast
'Who Cares If Miami Is 6 Meters Underwater In 100 Years?': HSBC Executive's Incendiary Climate Comments tks Sussana Hasenoehrl
HSBC pressured to sack banker who discredited climate crisis warnings tks Sussana Hasenoehrl
Climate graphic of the week: Historic blaze in New Mexico as extreme global weather events rise
Goodbye greenwash! How the law is being used to force corporates to act on climate change
'Apocalyptic' food prices will be disastrous for world's poor, says Bank governor
Climate-focused Dutch funds to take lead on Shell investor engagement
What If Banks Had to Disclose the Climate Impact of Their Investments?
What is the Biodiversity Crisis?
Canada Crop Land 'Deteriorating' as Heavy Rain Hinders Planting
Australian researchers show solar power can be generated at night
The Future of Plants tks Muriel Muriel
Resources minister decries 'climate religion' and vows Coalition push for more gas projects
The extraordinary heat wave in India and Pakistan, explained
Environmental toxins are worsening obesity pandemic, say scientists tks Dr Philip Merry
BlackRock, JPMorgan, others tell Texas they don't boycott energy companies
The banks collapsed in 2008 – and our food system is about to do the same
The longest river in Italy is drying up. What does this mean for those who rely on it for food?
Climate change sets a string of records, from atmosphere to the ocean
Australian doctors echo UN boss's call for an urgent end to coal power tks Susanna Hasenoehrl
Arctic's unknown viruses' and nuclear waste
How to pick a great scientific collaborator
Shut down fossil fuel production sites early to avoid climate chaos, says study
Four key climate change indicators break records in 2021
Deep Sea Mining May Uplift Clean Energy—and Curse Our Oceans
More Than 75% of the World Could Face Drought by 2050, UN Report Warns
How 12 key industries can cut emissions in line with 1.5C
Climate change swells odds of record India, Pakistan heatwaves
Action on environment report card stalls as government slow to release
Climate geoengineering must be regulated, says former WTO head
Purpose and practice: how capital markets can create a sustainable future
Coca-Cola to add tethered lids to plastic bottles in bid to reduce litter
Climate graphic of the week: Record carbon dioxide levels alarm scientists
Climate change: EU emissions surpass pre-pandemic levels
New Research Shows Aerosol Emissions May Have Masked Global Warming's Supercharging of Tropical Storms
'On Easter Sunday I was alone in a cell'
Rice is Sacramento Valley's gift to the world. Can it withstand California's epic drought?
Deforestation and world population sustainability: a quantitative analysis
COP26 chief: Leaders must do more to honour climate promises
Here Are the Wildfire Risks to Homes Across the Lower 48 States
Cumbria coalmine redundant before it even opens, say campaigners
Climate-Change Summary- Nature Bats Last
The increasing frequency of fatal wet-bulb temperatures
'This is about survival': will Cop27 bring action on Glasgow climate pact?
Grave Early Warning Observational Signs for Pending Near-Term AMOC Ocean Circulation System Collapse
The U.S. pledged billions to fight climate change. Then came the Ukraine war
Physicists: 90% Chance of Human Society Collapsing Within Decades
Collapse is Coming. An Unsustainable Society Will Not Last.
Self-worth and women – the unique challenges we face and how to overcome (part 2) a privilege to co-host this podcast with my amazing friend Cathy Johnson, and we were both blown away by the vulnerable sharing of three truly remarkable women – Avni Martin, Yasmine Khater and Kat van Zutphen. Thank you ladies.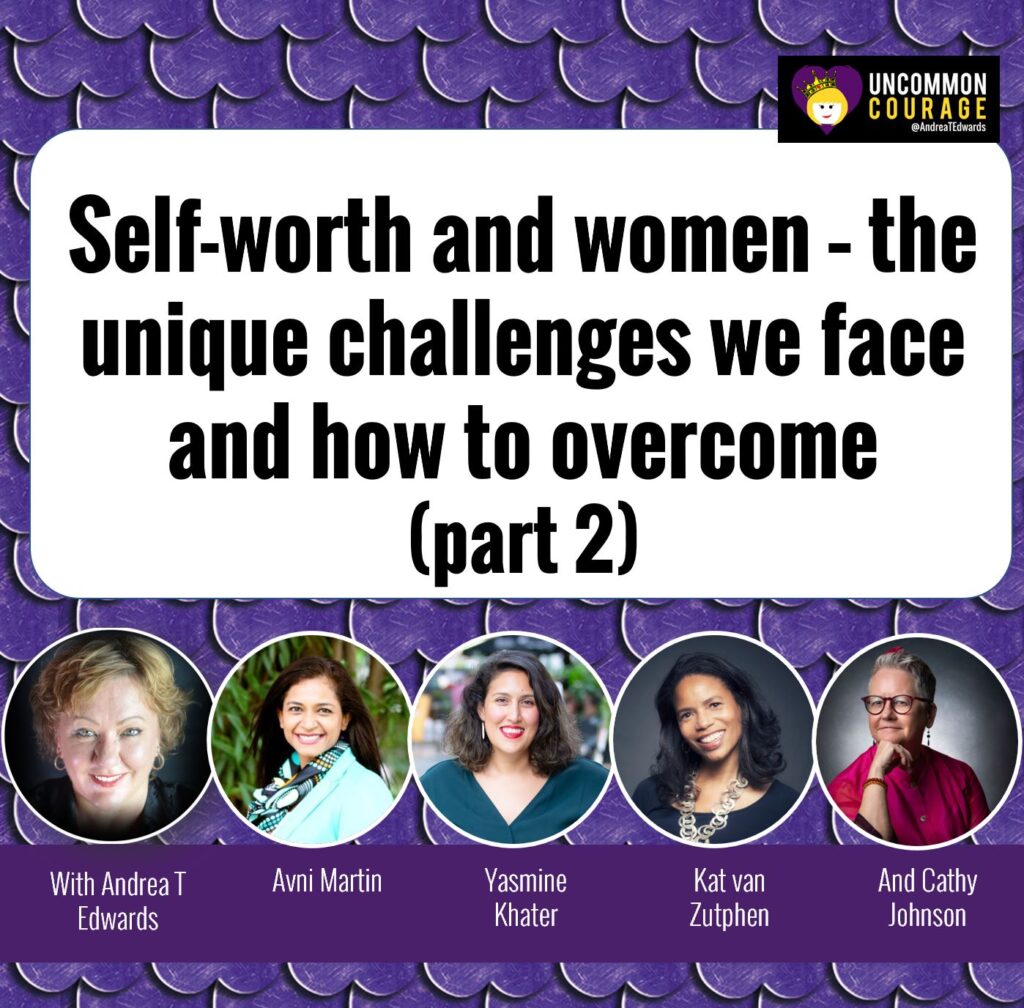 Andrea Edwards: Having the Courage to Trust your Intuition – I was thrilled to be invited onto Dean Newlund podcast, The Business of Intuition. We talked about intuition of course, but also courage, how we are marketed fear and the importance of accepting and celebrating intuitive intelligence in your organization, rather than only relying on data. Intuition is a form of data gathering after all. We talked about lots of other stuff too. If you have a chance to listen, let me know what you think?
US billionaires' demand for 'golden passport' schemes that sell citizenships to 'safe' countries for up to $6.5m including New Zealand and Portugal rockets by 337% in three years as fears of civil unrest spike
Stephan Hawking's Final Research Paper Predicted The End Of The Universe
Privileged people misjudge effects of pro-equality policies on them 
Our culture of screaming at each other is making us dumber, crueller and more depressed
Facebook Faces New Lawsuit Alleging Human Trafficking and Union-Busting in Kenya
The Devastating Economic Impacts Of An Abortion Ban
Gravity signals could detect earthquakes at the speed of light
Bill Gates Says He's Quite Concerned About the Global Economy
Managers, What Are You Doing About Change Exhaustion?
This Chinese EV Sells At Just Over $5,000. So We Tried It
Journalist Ressa on Social Media's Impact on Elections tks Miguel Bernas
Senate Democrats Warn of G.O.P. Effort to Restrict Abortion Nationwide
Brazil's Lula launches presidential campaign
Taliban order all Afghan women to cover their faces in public
Credit Suisse joins growing list of banks shunning deep-sea mining
James Cromwell superglued his hand to a Starbucks counter to protest vegan milk charges tks Samantha Gayfer
Filipino inquiry finds big polluters 'morally and legally liable' for climate damage
Heat Pumps Are the Ultimate Climate Techno-Fix, But Not a Silver Bullet tks Avi Liran
New Mexico wildfire: Huge blaze could worsen this weekend
Two Huge Objects Inside The Earth Are Changing Shape, Scientist Say
The two largest reservoirs in California are already at 'critically low levels' and the dry season is just starting
Native species are in crisis, but you wouldn't know it from the election campaign
Global Ocean Heat and Salt Content: Seasonal, Yearly, and Pentadal Fields
CO2 Pipelines Are Coming; a Pipeline Safety Expert Says We're Not Ready
CO2 emissions just the 'tip of the iceberg' for the climate cost of air travel
The Official Underwear of the Entire Planet
India bans wheat exports as heat wave hurts crop, domestic prices soar
India heatwave: why the region should prepare for even more extreme heat in the near future
'Like frogs in a slowly boiling pot': How India's heatwave is only set to get worse
Parts of Pakistan and north-west India to endure +50C temperatures
Why We Have To Give Up On Endless Economic Growth
'Canaries in the coalmine': loss of birds signals changing planet
George Monbiot: 'On a vegan planet, Britain could feed 200 million people'
As flood battles continue in Western Canada, here's a look at what's happened so far
Queensland floods: Residents evacuate as Australia faces new emergency
Coalition climate target consistent with more than 3C global heating, research says
Yemen Is Sitting on a Time Bomb Bigger Than the Exxon Valdez
Truckloads of avocados left to rot after being dumped in far north Queensland
Net zero by 2050 is a fantasy, unless we get serious about degrowth
Coastal Fire destroys at least 20 homes in Orange County, California, as hundreds are evacuated
Greenwashing Alert: Firms Like BlackRock Are Not Our Allies tks Muriel Muriel
The Rate of Global Warming During Next 25 Years Could Be Double What it Was in the Previous 50, a Renowned Climate Scientist Warns
East Africa at serious risk of famine, UN warns
France: Fears for crop harvest as winter drought sees water restrictions
Farmers in the east of Germany are warning of widespread crop failures due to a lack of rainfall in the region.
Soaring fertilizer prices put global food security at risk
The Ukraine Food Price Crisis is Just a Preview of What Could Happen as Climate Change Worsens
Why our continued use of fossil fuels is creating a financial time bomb
Oil Giants Sell Dirty Wells to Buyers With Looser Climate Goals, Study Finds
Earth's CO2 Hit Highest Recorded Level In Human History
Greens announce plan to have zero extinctions by 2030, as they outline $24 billion environmental policy
Readers reply: what is the single most effective thing I could do to reduce my carbon footprint?
Large declines in snowpack across the U.S. West
The Next Pandemic, Brought to You by Climate Change
Britain's Got Talent 2022 Auditions You Have To WATCH! Comedians, Golden Buzzers, MagicIans & MORE tks Joe Augustin
Almost all of Great Barrier Reef coral in Australia is bleached
Revealed: the 'carbon bombs' set to trigger catastrophic climate breakdown
World on course to breach global 1.5C warming threshold within five years
Climate change: 'Fifty-fifty chance' of breaching 1.5C warming limit
Climate chaos certain if oil and gas mega-projects go ahead, warns IEA chief
Floods, fires, coral bleaching: Politicians leading the country to climate catastrophe
We need optimism – but Disneyfied climate predictions are just dangerous
From climate to plastics, Big Oil faces a reckoning
Climate Models tks Robert Kirubi
'The Fuse Has Been Blown,' and the Doomsday Glacier Is Coming for Us All
'Apocalypse Papers': Scientists Call for Paradigm Shift as Biodiversity Loss Worsens
Animal decline is hurting plants' ability to adapt to climate change
Wartburg student receives grant for community shower project in Nepal – super proud of Soniya Sanam Tanang. We met when she was at UWCT and look at her go! So proud.
"In order to protect our planet, we will need to feel and recognize our connection with the natural world again." One of my connections on LinkedIn, Praveen Gupta, is writing some great content. Please do follow him and check out his work.
Interview with Andrea Edwards OneSharpSword – Podcast – so happy to meet Wayne D Pernell, PhD and have a heart to heart for his One Sharp Sword podcast. We covered the beauty of humanity, Uncommon Courage the book, our divisions across the world, why unity is our only chance, the growth of doomers, politics and voting, getting ready and prepared for the future, and why leaders must use their voices on the issues they care most about to help the world move forward.
Interview with Andrea Edwards – it's also on YouTube, but I did look like I had ants in my pants 😊
Companies can't afford to underestimate the speed at which the world is changing tks Francine Varner
Dove's Disturbing Deepfakes Expose Social Media's Toxic Influence on Teen Girls
How Tucker Carlson Stoked White Fear to Conquer Cable
Why NOPEC, the U.S. bill to crush the OPEC cartel, matters
Turkey's cost of living soars nearly 70%
'Record after record': Brazil's Amazon deforestation hits April high, nearly double previous peak
The secret world beneath our feet is mind-blowing – and the key to our planet's future
India and Pakistan heatwave is 'testing the limits of human survivability,' expert says tks Susanna Hasenoehrl
A Concerning Change Is Happening to Earth's Water Cycle, Satellite Data Reveal
Companies confront a new climate challenge: home offices
Earth Day 2022: few can correctly identify actions which are best at cutting carbon emissions
Climate sceptic thinktank received funding from fossil fuel interests
Exclusive: Influential UK net-zero sceptics funded by US oil 'dark money'
Flying insect numbers have plunged by 60% since 2004, GB survey finds
'A worldwide public health threat': Rob Bilott on his 20-year fight against forever chemicals
10 ways you can help fight the climate crisis
Europe's oil major discount grows ever more stark
Shell Reports Record $9 Billion Quarterly Profit As Oil And Gas Prices Surged
The Red Team Analysis Weekly – 28 April 2022
Use of 'too hot' climate models exaggerates impacts of global warming
Stanford Doerr School of Sustainability, university's first new school in 70 years, will accelerate solutions to global climate crisis
India's Heatwaves Are Testing the Limits of Human Survival
The climate apocalypse is coming. To prepare for it, we need to admit that we can't prevent it.
15 Reasons Why Having Too Much Stuff Holds You Back in Life tks Muriel Muriel
'We cannot afford greenwashing': Guterres highlights key role of Net-Zero experts
RETHINKING DEMAND: Tackling Consumption Can Deliver 40-70% Cut in End Use Emissions
Climate Change Is on Track to Wipe Out Most Ocean Life
How vested interests rewrote the IPCC's latest report
This Eminent Scientist Says Climate Activists Need To Get Real
National responsibility for ecological breakdown: a fair-shares assessment of resource use, 1970–2017
How to Be a Climate-Change Activist without Becoming an Alarmist
This AI-Designed Enzyme Can Devour Plastic Trash In Hours: Video tks Wendi Stewart
Apple Suppliers Move Toward Renewable Power to Fight Climate Change
Scientists just issued a chilling warning about climate change
10 Ways Your Business Can Reduce Its Carbon Footprint
Climate change: Don't let doom win, project tells worriers
Texas stumbles in its effort to punish green financial firms
Australia can still become a world leader in climate action tks Damian Corbet
Few People Care Enough About the Climate Crisis to Make Serious Changes, Poll Shows
Recycling needed to meet Europe's green metals needs-study
The west can cut its energy dependency on Russia and be greener
Early Season Heat Waves Strike India
Global nightmare: What happens if humanity doesn't take real action against climate change
Mow problem: gardeners encouraged not to cut lawns in May
'Looks like it's going to get worse': When Australia's heavy rainfall is predicted to end
Fortescue says regenerative "Infinity Train" may be on tracks in two years tks Bruce Cook
Recycling in Phuket, Thailand, with Michelle Mouille – my friend Michelle Mouille is completely amazing. This video talks about how you can recycle in Phuket, but is relevant to Thailand. Wherever you live, take inspiration from this and find these solutions in your area. Let's get the rubbish out of landfills and incinerators, and let's stop it flowing into our rivers and oceans.
Believe in the Impossible it was awesome having Dr David Ko on The Know Show yesterday. Please read his article. It is time to believe in the impossible and help both Richard Busellato and David achieve this goal. It's a real chance to overcome an enormous challenge.
How the hell do we get to equality, surely it's time? – The amazing Dr Zsuzsanna Tungli, talking about what it's really going to take to get to equality. Please please listen to this. We have much work to do.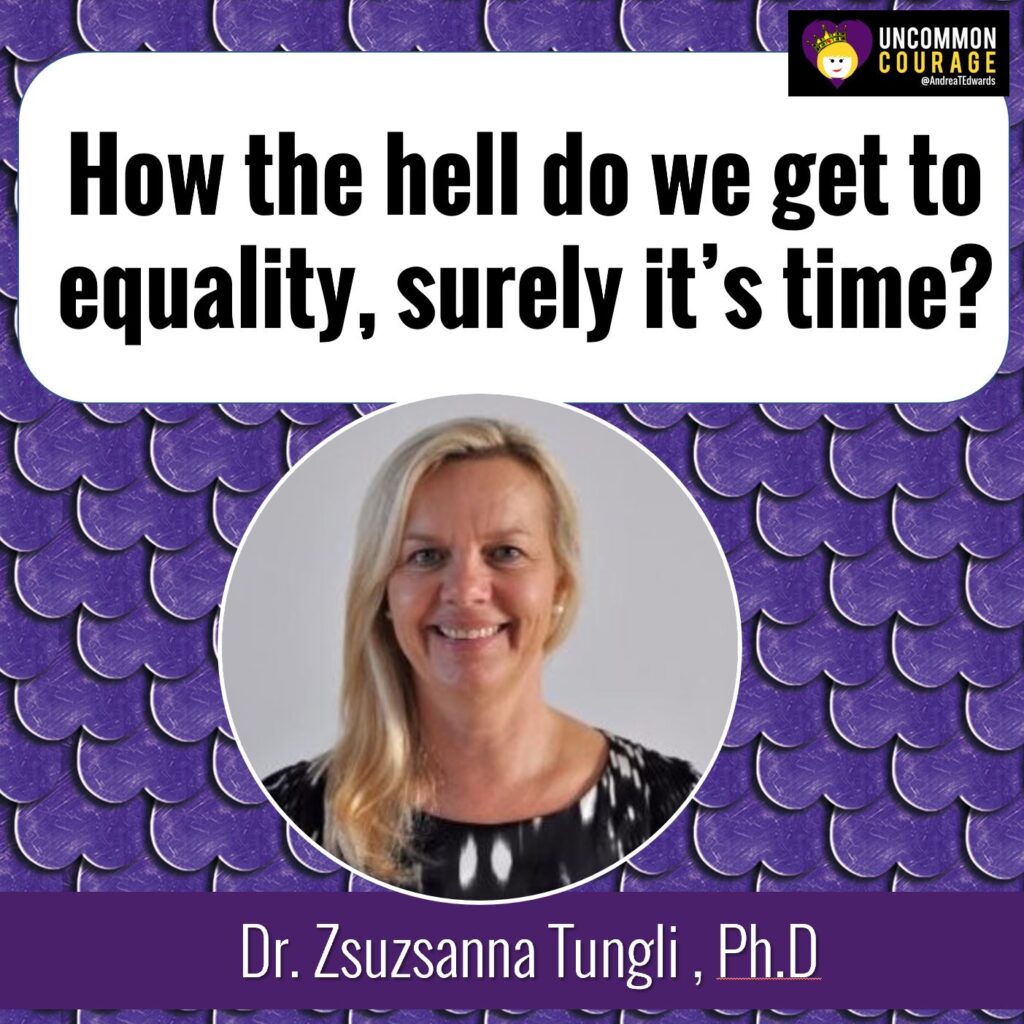 Ukraine, inflation and pandemics: the big issues coming up at Davos, according to historian Adam Tooze World Economic Forum Podcast
Ukraine war to cause biggest price shock in 50 years – World Bank
Russia's invasion of Ukraine is fracturing the delicate peace in the Arctic
Move over Boomer: Millennials, Gen Z dominate in the territories, StatsCan says
Young people are switched on and politically engaged. But they've barely had a mention in the election campaign tks Willie Wahlin
Cost of living crisis: Changes to childcare and MOT rules considered to help budgets
Podcast: The Sunday Read: 'How Many Billionaires Are There, Anyway?'
Author Talks: The great American demographic shift
Sharing a snippet of The Know Show, recorded on Earth Day. A deep and urgent conversation with Tim Wade and Joe Augustin. We must do all we can to turn this around. We are running out of time.
Southern Californians told to reduce outdoor watering in 'unprecedented' order amid historic drought
'Cascade of emergencies': 500 green groups demand end to fossil fuel-driven war and climate chaos
If Chevron, Exxon and Shell can't get carbon capture right at Gorgon, who can?
Many Climate Models May Be Fundamentally Flawed
A Major Ocean Current Is at Its Weakest Point in 1,000 Years
Natural variability has dominated Atlantic Meridional Overturning Circulation since 1900
2021 tropical forest loss figures put zero-deforestation goal by 2030 out of reach
Why recycling ocean plastic into clothes is not a great idea.
Innocent calls on industry to join forces to avoid 'greenwashing'.
Why renewable energy infrastructure needs to be built for a circular economy
Bank of America, Citigroup, and Wells Fargo Vote to Keep Financing Fossil Fuels
Clusters of Weather Extremes Will Increase Risks to Corn Crops, Society
Heat wave in India leaves millions struggling to cope
Poor Nations Face Four Times More Climate Change Risk, S&P Warns
Humanity on 'spiral of self-destruction' as disasters rise, UN warns
Rising authoritarianism and worsening climate change share a fossil-fuelled secret
UN says up to 40% of world's land now degraded
Too many new coal-fired plants planned for 1.5C climate goal, report concludes
Freshwater boundary exceeds safe limits
Severe Indian heatwave will bake a billion people and damage crops tks Damian Corbet
Google teams up with UN for verified climate information
How high-profile scientists felt tricked by group denying climate change
Planetary boundaries update: freshwater change exceeds safe limits
The story of climate change right now in 9 charts
Giant global asset managers have $82 billion in coal projects, $468 billion in oil and gas
Boulder climate activist dies after apparent act of protest outside U.S. Supreme Court on Earth Day
Planetary boundaries update: freshwater at stake
Cut meat consumption by 75 per cent globally to tackle climate change: study
The climate crisis turns up the heat on Malaysia's food security
India's heatwave compared to start of climate disaster novel
All My Environmental Heroes Are Black Women
After the relentless rain, South Africa sounds the alarm on the climate crisis
Now we know the flaws of carbon offsets, it's time to get real about climate change
Scientist Says That Humans Are Almost Certainly Going Extinct
Rice and the Climate Crisis: Thai rice farmers struggle against climate-driven challenges
We can now tell how much CO2 in the air is due to fossil fuel burning
'This act is not suicide' | Man who died after setting himself on fire outside Supreme Court on Earth Day described as climate activist
Humanity: sailing into a stagnant ocean
Food waste is responsible for 6% of global greenhouse gas emissions tks Robert Kirubi
Climate change triggering global collapse in insect numbers: stressed farmland shows 63% decline – new research
Enough About Climate Change. Air Pollution Is Killing Us Now.
Climate: The time for incrementalism is over.
Where forests disappeared last year, in one chart
Interview: Ramez Naam, futurist, author, and investor tks Robert Kirubi
Sex for Water: What price are women and girls paying?
To stop plastic pollution, we must stop plastic production, scientists say
California is investigating Big Oil for allegedly misleading the public on recycling
Nature loss: Insatiable greed degrading land around the world – UN
Can I Recycle This? A Guide to Recycling Paper, Plastic and Everything in Between
Las Vegas turns on low-level Lake Mead pumps designed to avoid a 'Day Zero'
Why everything will collapse
Tucker Carlson Exposes His Insecurities In 'The End Of Men' Trailer
The great American demographic shift
Obama calls for more regulatory oversight of social media giants.
Barack Obama said social media is 'turbocharging some of humanity's worst impulses' and called for reform to Section 230
Mastercard Links Compensation for All Employees to ESG Goals tks Mike Barry
Why we fawn in the face of fear tks Phillipa Edwards
Fox News viewers changed their minds after getting paid to watch CNN for a month
Ukrainian workers flee 'modern slavery' conditions on UK farms
Canadians consider certain religions damaging to society: survey
The Great Starvation is coming, and the world must prepare for it
Oil Trade Group Drafts Carbon-Tax Proposal That Could Raise Prices at the Pump
Navigating through muddied water or is it an oil spill?
Do we need to stop flying to save the planet? We ask an expert
Podcast: ESG – how can we measure how 'good' companies are?
Lesser known ozone layer's outsized role in planet warming
Housing Crisis Propels High Death Toll in South Africa Floods
'Impossible to work after 10 o'clock in the morning': India swelters in hottest March in 122 years
How heatwave might thwart India's dream to feed the world
'Mountain of trash': how Gibraltar was almost buried under post-Brexit rubbish pile
Flooding has killed hundreds in South Africa. What is behind the disaster?
Why is the number of heatwave days rising in India? Scientists blame climate change
'Snow' set to end UK heatwave as temperatures set to drop
Trivial Energy Return For $Billions Squandered on Unreliable Wind Power
Halliburton's profit jumps, outlook improves as drilling activity increases tks Samantha Gayfer
Global banks form group to decarbonise aviation industry
The Fertilizer Shock Might Change Agriculture—for the Better
Across the Boreal Forest, Scientists Are Tracking Warming's Toll
The Climate Expert Who Delivered News No One Wanted to Hear from 2009
No, Global Warming Will Not Be Overturned By A Paradigm Shift
Sustainability x Advertising: "Without the Work the Ad Industry is Doing on Behalf of Fossil Fuel Clients, It Is Much Harder for Putin to Carry Out This War" tks Alexis Eyre
How Working for Fossil Fuel Clients Blocks climate Change
What Is a Blue Ocean Event and How Will It Impact Global Climate?
Delhi to experience severe heatwave conditions on 17th – 18th April
Less Than Three Years Left For World To Avoid Climate Catastrophe – UN tks Susanna Hasenoehrl
Watch the ground-breaking NEW documentary about our net-zero carbon future
Research reveals how much fossil fuel industries get from government subsidies
Thawing permafrost is roiling the Arctic landscape, driven by a hidden world of changes beneath the surface as the climate warms
1.5 vs 2C: What difference can a lousy half a degree of global warming make? tks Susanna Hasenoehrl
These young climate activists are breaking through the language barrier around the world
Biofuels lobby 'immoral' over food crisis and Russian oil
An ocean of noise: how sonic pollution is hurting marine life
Global Warming Drove a Deadly Burst of Indian Ocean Tropical Storms
As Russia's War In Ukraine Disrupts Food Production, Experts Question the Expanding Use of Cropland for Biofuels
Here's the thing about that dire climate report: We have the tools we need to fix things
Russia's war should accelerate the green transition
We "celebrated" Earth Day this year, which started in 1970, the year of my birth. Here's a little video of one thing we've achieved in this time…
The social leadership manifesto, managing teens on social media, and so much more – thrilled to speak with Tara Moody on this podcast, where we discussed The Social Leadership Manifesto and so much more, she even started interviewing me 😊
A chapter from my book Uncommon Courage: an invitation, and a reminder to learn to Trust your own counsel – we ignore our wisdom within all the time. It always has the answer.
How I get it done: Stephanie Dickson, founder of Green Is The New Black – inspiring as always from Stephanie Dickson. Steph has achieved incredible results, but it's not always an easy ride!
Nasa spots record breaking, huge comet headed towards Earth
Girls interrupted: Afghanistan The Economist Podcasts
'A plot to destroy democracy': civil rights group raises alarm at threats to US elections
Climate change: Key UN finding widely misinterpreted
Pinterest bans misinformation about climate change
Even the Cactus May Not Be Safe From Climate Change
The three Fs: why UK farmers fear the soaring cost of fertiliser, feed and fuel
68% of U.S. execs admit their companies are guilty of greenwashing
'Historic': global climate plans can now keep heating below 2C, study shows
'Black carbon' threat to Arctic as sea routes open up with global heating
Our food system isn't ready for the climate crisis
KFC faces backlash over 'misleading' portrayal of UK chicken farming
I went on TV to explain Just Stop Oil – and it became a parody of Don't Look Up
Empowered Chief Sustainability Officers
Farming for a Fairer Future tks Rohit Bassi
Vegan diets are healthier and safer for dogs, study suggests
Our civilizational predicament: Doubling economic activity and energy use while cutting emissions by half
Chile announces unprecedented plan to ration water as drought enters 13th year
Wind Turbine Blades Can't Be Recycled, So They're Piling Up in Landfills
Gen Z cares about sustainability more than anyone else – and is starting to make others feel the same tks Rohit Bassi
IPCC clarion call puts spotlight on fossil fuel industry's hypocrisy
How UK newspapers changed their minds about climate change tks Susanna Hasenoehrl
If this is not a call for action, what is?
Shein: the unacceptable face of throwaway fast fashion
As a science journalist I'm reconsidering having kids. I'm not the only one
Hydrogen 11 times worse than CO2 for climate, says new report
Air pollution linked to higher risk of autoimmune diseases
We have the tools to slow warming
Climate graduates have become hot property in the jobs market
The world is 'perilously close' to irreversible climate change. 5 tipping points keep scientists up at night
Climate Change Is Making Afghanistan's Hunger Crisis Worse
Wake up call for humanity: Q&A with climate expert on IPCC report
First come floods, then domestic violence. We need to prepare for the next inevitable crisis
"Getting integrated in daily life and society, while documenting the beauty as well as impact on this vulnerable arctic region, is an important, fulfilling, yet sometimes difficult task".
In California, an army of genetically engineered mosquitoes awaits release. Will it backfire?
Rethinking Energy 2020-2030: 100% Solar, Wind, and Batteries is Just the Beginning – tks Robert Kirubi, this gives me a lot of hope!
Video message by UN Secretary General at the WGIII AR6 press conference 
IPCC Report – mitigation summary for policy makers
The end of the world is coming, even if you've heard it all before
Climate scientists are desperate: we're crying, begging and getting arrested
'It's a media war': the UK's top anti-oil campaigner fights on aged 80
Five Key Takeaways From the Latest IPCC Report on Climate Change
Enormous storm could produce blizzard, widespread severe weather next week
Peter Mather appointed to BEIS board to support plans to bolster energy security tks Damian Corbet
Amazon lines up satellite launches to take on Musk's Starlink
IPCC report urges climate action: 'It's now or never'
Satellite pollution is threatening to alter our view of the night sky tks Samantha Gayfer
It's over for fossil fuels: IPCC spells out what's needed to avert climate disaster
The Razor's Edge of A Warming World
IPCC scientists report five ways to save the planet
There's good reason to worry about the health risks of plastics
The Latest IPCC Report: What is it and why does it matter?
Climate change: IPCC scientists say it's 'now or never' to limit warming
Greta Thunberg to publish a 'go-to source' book on the climate crisis tks Damian Corbet
To prevent climate catastrophe, abandon the idea we can limit overheating to 1.5C
Extraordinary Antarctica heatwave, 70 degrees above normal, would likely set a world record
NASA Makes First-of-Its-Kind Detection of Reduced Human CO2 Emissions
A Plastic Bag's 2,000-Mile Journey Shows the Messy Truth About Recycling
Business Italy Introduces New Legislation to Promote Organic Production
Dire warning on climate change 'is being ignored' amid war and economic turmoil
How to Defeat Putin and Save the Planet
Putin's War Has Started a Global Food Crisis
Biden called Fox News 'destructive' and Murdoch 'the world's most dangerous man', new book claims tks Ken Berg
Why we need to become more exploratory to get to NetZero – I was also thrilled to interview Grant 'Axe' Rawlinson to talk about how we all need to have an explorers mindset if we want to get to NetZero. The thinking that got us here won't get us where we need to go. Take some inspiration from Grant.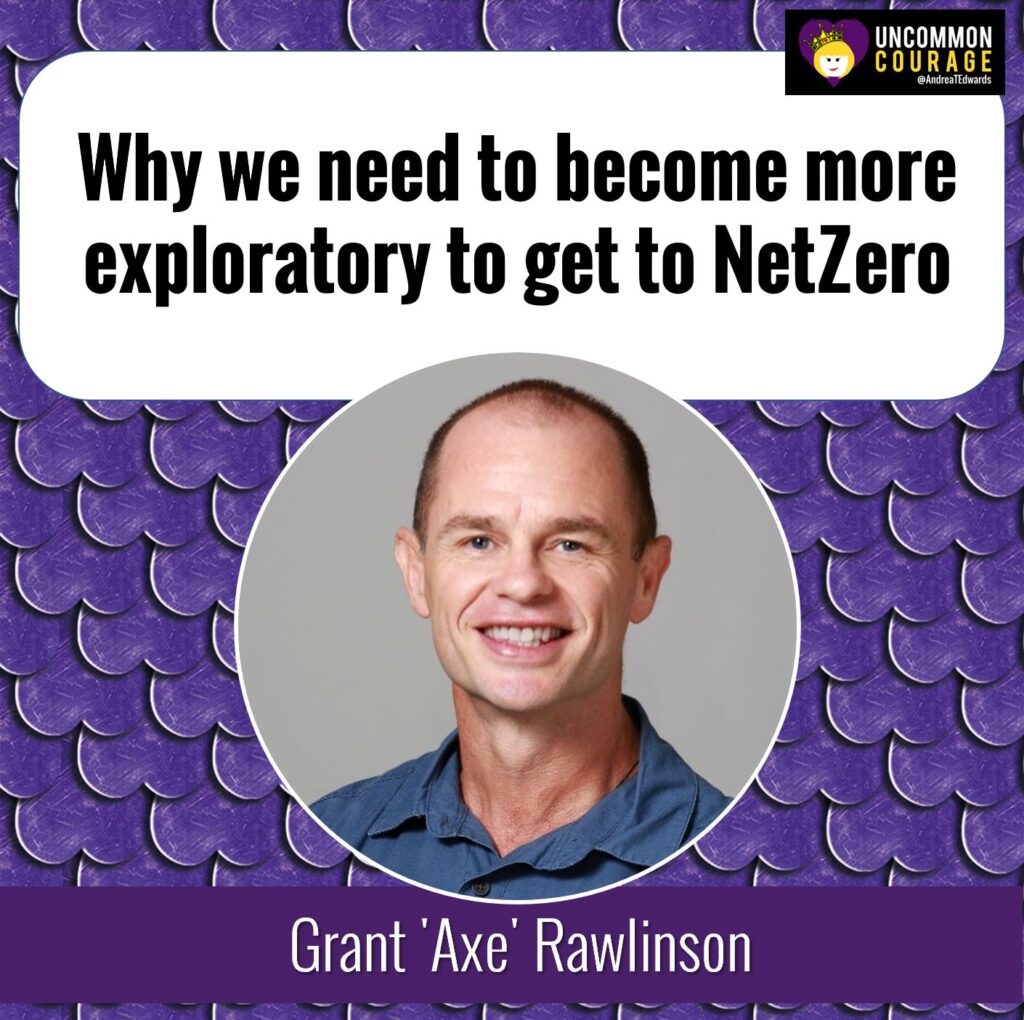 Dystopia: This Horrible Time We Live In – tks Ferenc Nyiro, must watch
Climate change that happened gradually is accelerating suddenly
More than 500 academics call on universities to stop accepting research funding from fossil fuel industry
Business travel may never fully recover, as companies like McKinsey make permanent cuts to trips.
Palm oil company appoints orangutan to board of directors in diversity world first note article date 😊
2021 emissions surge leaves less than 10 years to avoid 1.5 degree warming: study
The US Is Finally Trying to Unlock the Power of Wave Energy
'Meet us, don't eat us': Iceland turns from whale eaters to whale watchers
Fast fashion: European Union reveals fast fashion crackdown
The world's forests do more than just store carbon, new research finds tks Rohit Bassi
EU wants to force fashion firms to make clothes more durable and recyclable
Climate Research Shouldn't Be Funded by Fossil Fuel Companies
Misinformation is derailing renewable energy projects across the United States
Antarctic ice shelves are shattering. How fast will seas rise?
Azores earthquake: Locals flee after tremors make volcano eruption 'real possibility'
Climate change: Heatwave temperature threshold raised in England by Met Office
Shifts in El Niño May Be Driving Climates Extremes in Both Hemispheres
Antarctic ice shelf nearly the size of Los Angeles collapsed as temperatures soared to 40 above normal
Believe it, you are living through an energy revolution
Past the warning stage on climate
What about the climate displaced? tks Susanna Hasenoehrl
Explainer: the many shades of hydrogen
DeepMind's AI predicts almost exactly when and where it's going to rain
Germany's New Government Had Big Plans on Climate, Then Russia Invaded Ukraine. What Happens Now?
Locals Warn Biden's EU Export Plan Would Make Gulf Coast 'Sacrifice Zone' for Fracked Gas tks Robert Kirubi
Top 40 Impacts of Climate Change
294 The Five Laws Of Stupidity tks Ferenc Nyiro (really interesting perspective)
I had a wonderful opportunity to be interviewed by Dr Sharon Spano, who hosts The Other Side of Potential podcast. We discussed social leadership, including how social media is democratizing information and can be used as a tool to heal society, how to take a stand on social media without suffering negative repercussions, the importance of using inclusive and unifying language on social media, the value of objectivity and not investing emotionally in information and how we all need to walk the world with gentler feet. Here's the link to the podcast and on Apple.
War in Ukraine could plunge world into food shortages
How could the war in Ukraine impact global food supplies? tks Damian Corbet
Could The War In Ukraine Break The Global Food Supply Chain? tks Damian Corbet
EU will do 'whatever it takes' to rebuild solar energy manufacturing in Europe
In a First, an Ice Shelf Collapses in East Antarctica
Earth's poles are experiencing what experts are calling unprecedented warming at the same time.
Hot poles: Antarctica, Arctic 40 and 30 degrees Celsius above normal
Antarctic temps 70 degrees hotter than normal; 'This is a Pacific Northwest 2021 heat wave kind of event'
Antarctic temps 70 degrees hotter than normal; 'This is a Pacific Northwest 2021 heat wave kind of event' tks Susanna Hasenoehrl
Heatwaves at both of Earth's poles alarm climate scientists tks Mike Barry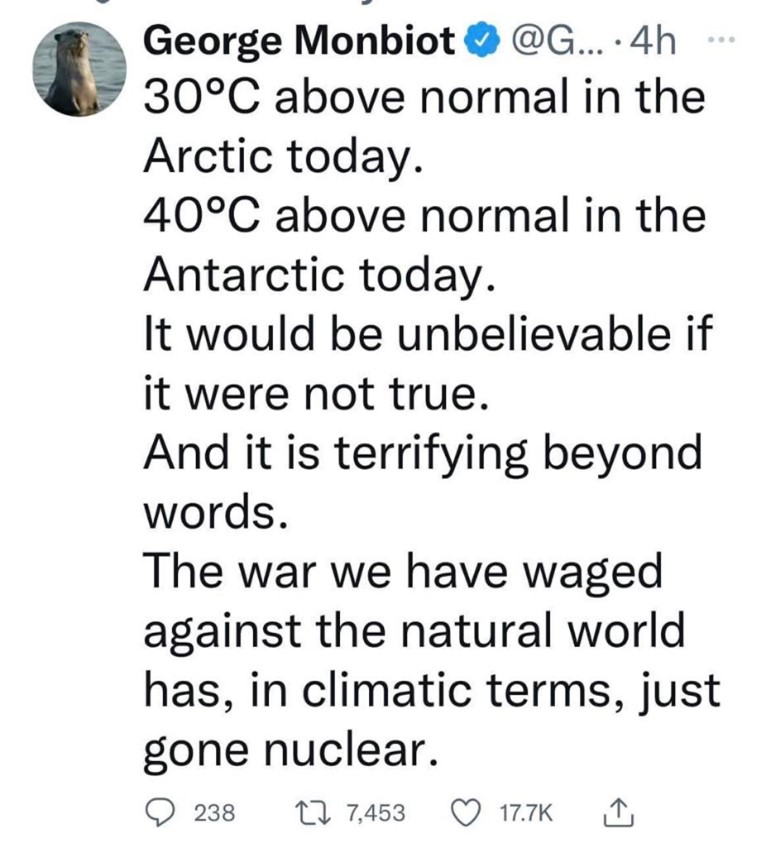 Accelerating Melt Rate Makes Greenland Ice Sheet World's Largest "Dam" – Generating Huge Amounts of Heat From Hydropower
Climate change: Wildfire smoke linked to Arctic melting
'It's not supposed to be white': one of the Great Barrier Reef's healthiest reefs succumbs to bleaching
No country met WHO air quality standards in 2021, survey shows tks Samantha Gayfer
Tiny particles of plastic have been detected in human blood for the very first time. They can't be filtered out
As Climate Fears Mount, Some in U.S. Are Deciding to Relocate
Climate change: Extreme weather warning systems for all 'in five years'
How the World's Richest People Are Driving Global Warming tks Enda Eames
The world has less than 10 years to advert climate change catastrophe
Microplastics found in human blood for first time
Protecting rural Wales: The battle between saving agricultural land and tackling climate change
Does 'climate anxiety' belong in the DSM? tks Andrew Bryant
Astronomy's contribution to climate change rivals the emissions from some countries
Australia's carbon credit scheme 'largely a sham', says whistleblower who tried to rein it in
Why estimates of the 'cost' of climate action are overly pessimistic
NGOs sue Thailand government for failing to protect Thais from air pollution
Coalition expands recycling, carbon credit scheme by $60m amid claims of climate 'fraud' by thinktank
Royal Mint to turn electronic waste into gold
Texas is battling over 170 wildfires
As Lake Powell Hits Landmark Low, Arizona Looks to a $1 Billion Investment and Mexican Seawater to Slake its Thirst
Solar farm protest march led by MPs Matt Hancock and Lucy Frazer
The SEC Unveils Proposed Climate Disclosure Rules
Climate change: 'Madness' to turn to fossil fuels because of Ukraine war tks Damian Corbet
Which plant-based milk is better for the planet? This is what the science says
Carbon Farming: A Climate Solution Under Our Feet
Adam McKay's 'Don't Look Up' Inspires Climate Change Activists in France
Ohio's fracking industry – boom as promised or something else?
Week two of climate action tips #UncommonCourage, also updating at the blog What can I do to act on climate change? Actions we can all embrace
How do we land a message with someone not ready to hear it?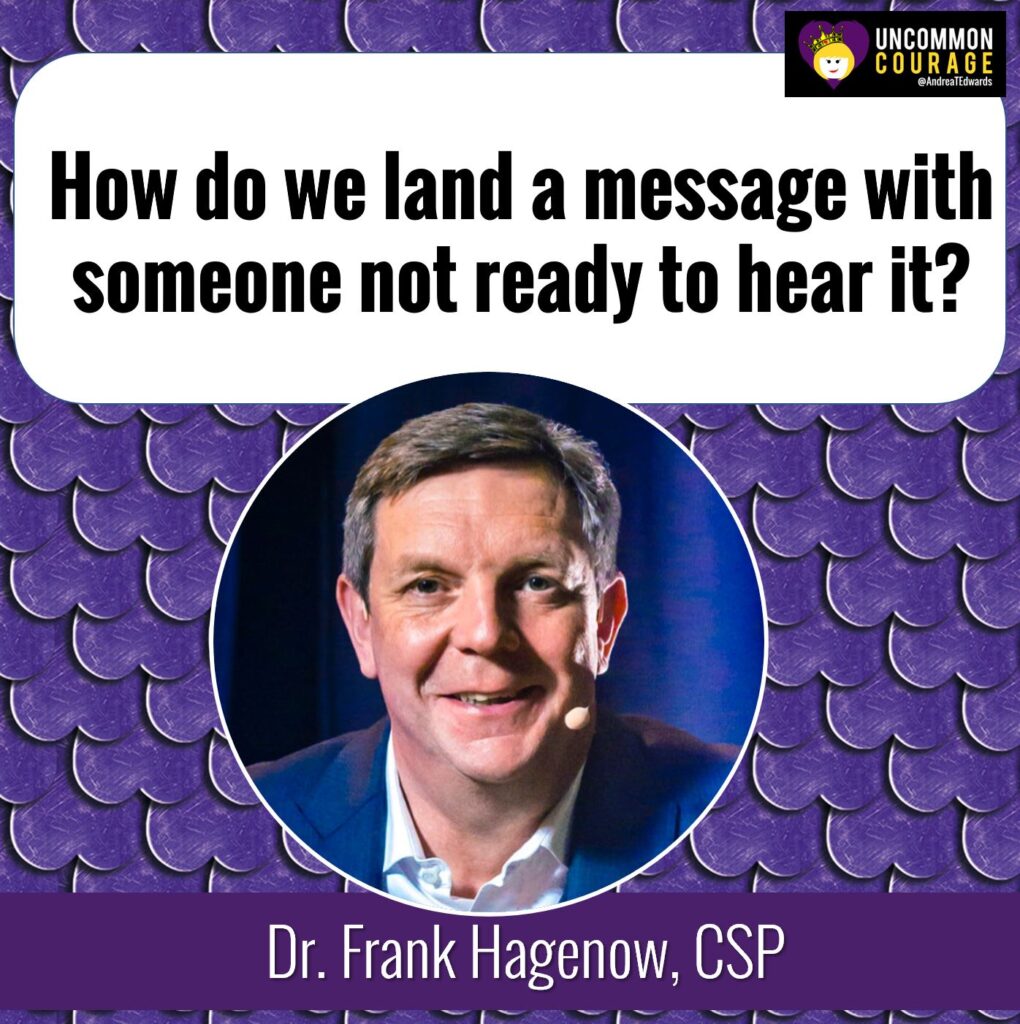 When did we accept so much contempt in our societies?
Nuclear Energy Group 'Gravely' Worried About Ukraine Plants, Repeats Offer To Help
Ai Weiwei on the new Silk Road: 'This is China's counterattack in a global game of chess'
The US dollar's global standing as the top reserve currency has lost ground to China's yuan and others, says IMF
Amid worsening humanitarian crisis, UNHCR chief urges sustained int'l support to Afghan people
Week 1 #UncommonCourage or the blog What can I do to act on climate change? Actions we can all embrace
A drowning world: Kenya's quiet slide underwater
The Amazon is the Planet's Counterweight to Global Warming, a Place of Stupefying Richness Under Relentless Assault
Thwaites Glacier: How Imminent Is The Threat?
Jane Fonda Establishes a Climate PAC
Super-rare Greenland shark that washed up on UK beach may be at least 100 years old
Defence personnel not allowed to speak about climate 'unless they go through Peter Dutton's office'
Texas and other states want to punish fossil fuel divestment
Climate Change Is Harming the Planet Faster Than We Can Adapt, U.N. Warns
Record 'bomb cyclone' bringing exceptional warmth to North Pole
NIKE, FENDI, PRADA, H&M and others – Your Favorite Fashion Brands Are Destroying The Amazon Rainforest
Greenland's ice is melting from the bottom up — and far faster than previously thought, study shows
Bees, trees and seas crises stem from unsustainable food production
China's coal-powered economy drives global carbon dioxide emissions to historic high
Methane release from carbonate rock formations in the Siberian permafrost area during and after the 2020 heat wave
Six key lifestyle changes can help avert the climate crisis, study finds tks Sue Adams
Unesco to visit Great Barrier Reef as coral bleaching risk rises
Shell directors sued for 'failing to prepare company for net zero'
Amazon rainforest reaching 'tipping point' faster than expected, research shows
Australian court overturns teenagers' landmark climate ruling tks Samantha Gayfer
New sustainability body expects voluntary adoption of norms at first
This South Korean Bike Highway Has a 20 Mile Solar Roof tks Teressa Bayes
SEC to Propose Rules Concerning Mandatory Climate Change Disclosures on March 21 tks Susanna Hasenoehrl
A Guide to Global Internet Energy Usage
U.S. ethanol industry banks on carbon capture to solve emissions problem
"An atlas of human suffering": IPCC climate change update
China causes new high in global energy emissions, despite record wind and solar additions tks Susanna Hasenoehrl
Five ways to build gender equality and sustainability
Russian Misinformation Is "A Military Assault" on the West
The Social Leadership Manifesto, are you ready to take your place?

IMF warns war may 'fundamentally alter' global economic, political order
The Western World Is in Denial tks Damian Corbet
The growing Fear Of A Wider War Between Russia And The West
Baffled pilots say their helicopters were 'not wanted' by government during flood crisis tks Phillipa Edwards
Pandemic pushes 4.7 million more Southeast Asians into extreme poverty
Residents evacuate after landslide in Sydney's west destroys driveway | 9 News Australia
Climate crisis: Amazon rainforest tipping point is looming, data shows
UN ocean treaty is 'once in a lifetime' chance to protect the high seas
Microsoft's Pursuit of Climate Goals Runs Into Headwinds tks Sussana Hasenoehrl
Sydney Harbour turns brown as authorities warn against swimming after floods
Sydney floods: No point tackling climate in Australia if emissions keep rising in developing world, PM says
Green credentials of world's largest investor questioned over oil industry emails tks Robert Kirubi
Peter Dutton says Australians should look at 'positives' of flood response as Dominic Perrottet apologises
Manly Dam has spilled, putting thousands on flooding alert: Here's what you need to know about Sydney's dams
Sydney floods: two found dead, roads inundated, homes and suburbs across the city swamped
Colgate® Launches its Groundbreaking Recyclable Toothpaste Tube with "Recycle Me!" Packaging in the U.S. tks Ann-Katrin van Shie
Refillable groceries to be made available to every UK shopper
Historic day in the campaign to beat plastic pollution: Nations commit to develop a legally binding agreement
Q&A: Has the IPCC's bleak warning of climate breakdown been heard?
'Delay is Death,' said UN Chief António Guterres of the New IPCC Report Showing Climate Impacts Are Outpacing Adaptation Efforts
UN climate report urges world to adapt now, or suffer later
"Studies evidence positive correlation between energy access and women's economic empowerment… this is still not considered as one of the big levers for women's economic empowerment". tks Praveen Gupta
The Future Turns Dark for Russia's Oil Industry
Ukraine war 'catastrophic for global food'
Agricultural commodities prices will soar as trade is hit
Hundreds of bakeries shut in Sri Lanka after cooking gas runs out
The link between Putin and climate change
A shift to clean energy would halt Russia's petro-thuggery and more tks Susanna Hasenoehrl
Activists Deplore the Human Toll and Environmental Devastation from Russia's Unprovoked War of Aggression in Ukraine
Sex traffickers exploit Ukrainian refugees as dark side of exodus to Europe emerges
What can I do to act on the climate crisis?
Will you stop supporting live animal shows?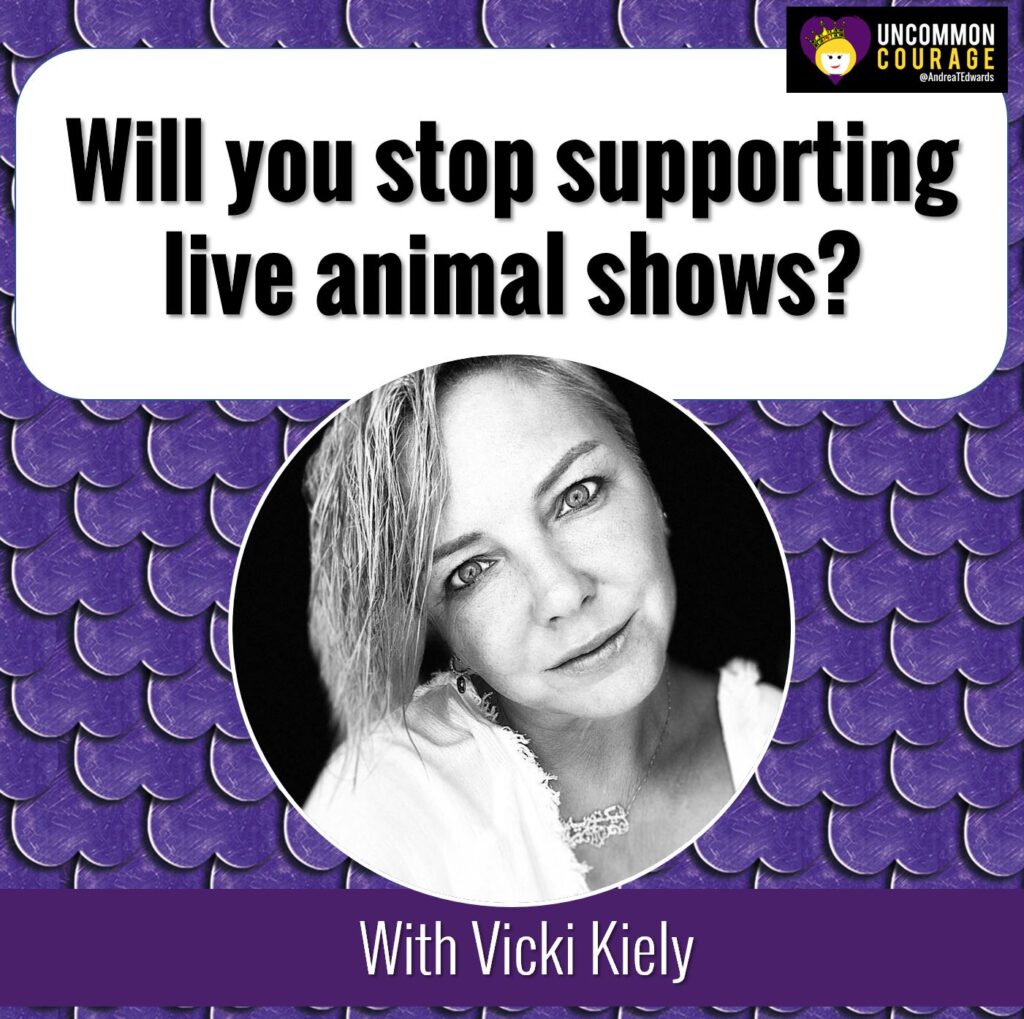 Life Reimagined: Mapping the motivations that matter for today's consumers
The IPCC's sixth assessment on how climate change impacts the world
IPCC issues 'bleakest warning yet' on impacts of climate breakdown
Impact of climate crisis much worse than predicted, says Alok Sharma
Climate change: Five things we've learned from the IPCC report
IPCC Report Calls Out 'Vested Interests' Delaying Climate Action
Facebook causing 'catastrophic damage' to climate by failing to deal with misinformation, research finds
Business Schools Must Do More to Address the Climate Crisis
Why the conversation about climate change and migration needs to change
The geopolitics of climate and security in the Indo-Pacific
Animals on the brink: why extinctions matter
Halfords to start selling second-hand bikes
Rain Bomb' Hits Northeastern Australia, Killing at Least 9
'Rain bomb' hits Australia's northeast, killing seven in floods
Australia evacuates tens of thousands as heavy rains threaten Sydney
Cities submerged, at least 10 dead in Australian floods
Thousands evacuate worst Australian floods in decades
Wild weather warning tks Willie Wahlin
Innocent drinks ads banned over environmental claim
NSW flood: farmer watches as half of 300-cow herd swept away in eastern Australia floods – video
Countries agree 'historic' move to draw up legal treaty to end plastic pollution
What you need to know about the plastic pollution resolution
Flourishing plants show warming Antarctica undergoing 'major change'
Loss of tree species has cumulative impact on biodiversity
The rightwing US supreme court has climate protection in its sights
Turn down heating by 1C to reduce need for Russian imports, Europeans told
A social leader is in tune with the world's moments
Fossil Fuels' Killer Application: War
Rockström on Climate Risk and Conflict at Munich Security Conference
US west 'megadrought' is worst in at least 1,200 years, new study says
75% of people want single-use plastics banned, global survey finds
'Red alert': Billions of UK pension money driving deforestation, says Richard Curtis
Oil majors 'not walking the talk' on climate action, study confirms
Sri Lankan communities count the cost of devastating chemicals and plastics spill
Here's how to demolish the most common excuses for climate crisis apathy
New Federal Report Warns of Accelerating Impacts From Sea Level Rise
Could Greenlash derail the climate? tks Damian Corbet
Hong Kong grapples with growing mountains of quarantine hotel plastic waste
Mike Cannon-Brookes has invested a further $200 million into renewables, days after his bid to takeover energy giant AGL
Morrisons to ditch plastic bottles and sell milk in 'carbon neutral' packaging
Neom: What's the green truth behind a planned eco-city in the Saudi desert?
Australia floods: Woman killed as flash floods hit east coast
Phuket named in weather warning for the South
Magpies face bleak future as heat rises with climate change tks Tabatha Tee
Europe weighs death and destruction from extreme weather
Storm Franklin threatens UK with more travel chaos and power cuts
The billionaire is bidding to close coal power in Australia tks Sussana Hasenoehrl
Ethiopia turns on the turbines at giant Nile hydropower plant
Nearly half of bald eagles tested across US show signs of chronic lead exposure tks Teressa Bayes
Patagonia doesn't use the word 'sustainable.' Here's why
The Split Between Levi's and Brand Lead Jennifer Sey Is a Cautionary Tale for Marketers
Employees Are Sick of Being Asked to Make Moral Compromises
Commission sets out strategy to promote decent work worldwide and prepares instrument for ban on forced labour products
Belief in QAnon has strengthened in US since Trump was voted out, study finds
PR firms are facing a backlash for 'greenwashing' Big Oil — and the pressure on them is growing
Coca-Cola, criticized for plastic pollution, pledges 25% reusable packaging
One Ocean Summit: UNESCO calls on countries to include ocean education in school curricula by 2025 tks Francine Varner
Storm Eunice: Three people killed as strong winds sweep across UK
Storm Eunice: Big Jet TV shows planes struggling to land at Heathrow
World spends $1.8tn a year on subsidies that harm environment, study finds
How the solar duck curve gave Australia's biggest coal generator an early retirement
Climate change-induced extreme winter drought devastates crops in Spain and Portugal tks Sussana Hasenoehrl
What is a Michelin Green Star and How Do You Earn One? Tks Alexis Eyre
Storm Eunice: Record wind gust amid disruption
Astrobiologists Suggest the Earth Itself May Be an Intelligent Entity
'This could be a transformative moment': Coca-Cola to increase use of reusable bottles
'Thanks to everyone at Asda': success for anti-poverty campaigner Jack Monroe tks Jane Franklin
Potentially toxic levels of pharmaceutical drugs found in rivers across the world tks Teressa Bayes
Impacts of poverty alleviation on national and global carbon emissions
Experts sound the alarm on oil sector's blue hydrogen push tks Sussana Hasenoehrl
Petrópolis: Deadly landslides wreak havoc in Brazilian city
Scientists warn Antarctica's 'Doomsday Glacier' could reach tipping point
The 'Doomsday' glacier may soon trigger a dramatic sea-level rise
Canadian researcher on why you should care about the Thwaites Glacier
Ex-Woodside insider rejects gas industry's 'clean fuel', 'net zero' claims tks Susanna Hasenoehrl
Deep freeze, heat wave roil Western Hemisphere distillate markets
Big banks fund new oil and gas despite net zero pledges tks Sussana Hasenoehrl
Zoo battles to save dozens of species from extinction by cryogenically freezing genetic samples tks Teressa Bayes
Shift From U.S. Dollar As World Reserve Currency Underway – What Will This Mean for America?
Yuval Noah Harari argues that what's at stake in Ukraine is the direction of human history
Thanks to Amazon, warehouse rents have never been higher
How do we step out of the social media rage? Here's six tips
Last refuges for coral reefs to disappear above 1.5C of global warming, study finds
Two thirds of life in the seabed is unknown to science
Satellites have detected massive gas leaks : NPR
Can a fusion dislocation be good for us?
Divesting works: Study finds ditching fossil stocks lowers corporate footprints
Net-zero claims of world's 25 biggest corporations lack integrity: study
Corporate Climate Responsibility Monitor 2022
Koalas: Australia lists marsupial as endangered species
TikTokers List Red Flags That Show This $35 Target Crochet Sweater Is Horrifyingly Unethical
Is the corporate race to net zero just hot air?
Neil Young Tells Spotify Workers to Quit Their Jobs
Ambani's 75 Billion Plan Aims to Make India a Hydrogen Hub tks Laura Ashton
Sniffing out the best palm oil free locally made products – for you and the planet.
A day in the life of a K'gari (Fraser Island) dingo
'Big Oil' board members face hot seat over climate 'deception'
Recycled bulletproof vests may boost the range of electric cars 5-fold, and extend battery life to 10 years
Every S'pore household to get a free recycling bin, distribution starts in 2nd half of 2022 tks Evelyn Lee
To Be Serious About Climate Change, the Pentagon Must Reduce Its Contribution
Lawmakers Ask Biden To Make Sure DOD Follows Climate Rules
Why Ikea Is Suddenly 3D-Printing Meatballs
The death of the department store
The family that froze to death a world away from home
Jeff Bezos' superyacht will see historic bridge dismantled
Look beyond popular areas for green innovations: investors
Goldman Sachs CEO David Solomon's Pay Rockets to $35 Million
How to prepare for a sustainable future along the value chain
Over a Million Flee as Afghanistan's Economy Collapses
'A deranged pyroscape': how fires across the world have grown weirder
Climate change: Mount Everest ice which took 2,000 years to form has melted in just 25, scientists say tks Teressa Bayes
If you're not thinking about the climate impacts of thawing permafrost, (here's why) you should be
'Carbon footprint gap' between rich and poor expanding, study finds
In the climate fight, your wallet is more powerful than your vote
No McKinsey, it will not cost $9 trillion per year to solve climate change tks Sussana Hasenoehrl
Massive wolf kill disrupts long-running study of Yellowstone park packs
E.U labels natural gas and nuclear energy 'green' prompting charges of 'green washing;
Court Revokes Oil and Gas Leases, Citing Climate Change tks Joanne Flinn
Typhoon Rai leaves trail of plastic trash for residents of Philippine sinking island
10 Principles of Life Centered Design tks Sussana Hasenoehrl
How Leaders Can Move Beyond Greenwashing Toward Real Change
Global warming will cause massive declines in tree growth
China's New 5-Year Plan is a Blueprint for the Future of Meat
UK Ethical Consumer Markets Report
Climate change and population growth could drive a 26% rise in US flood risk by 2050 – disproportionately impacting black and low-income groups – new research finds. tks Sussana Hasenoehrl
Despite COP26 forest vow, one third of commodity firms have no plans to halt deforestation
Winter Snow Storm Slams New England
Storm Ana: Deadly Africa storm shows climate crisis reality – UN
US East Coast blanketed by 'bombogenesis' snowstorm
Turning Article 6 into Reality (Sponsored content, by JapanGov)
US Military Pollution: The World's Biggest Climate Change Enabler
The U.S. Military Emits More Carbon Dioxide Into the Atmosphere Than Entire Countries Like Denmark or Portugal
How the world's militaries hide their huge carbon emissions
Our Tribalism Will Be the Death of Us
Australia Day address by Mid Coast Christian College captains Isabella Coleman and Indianna Day tks Willie Wahlin
Boeing invests $450 mln in flying taxi developer Wisk
Antimicrobial resistance now a leading cause of death worldwide, study finds tks Shalaka Verma
Google hires first head of Tech and Society
Secretary-General's remarks to the General Assembly on his Priorities for 2022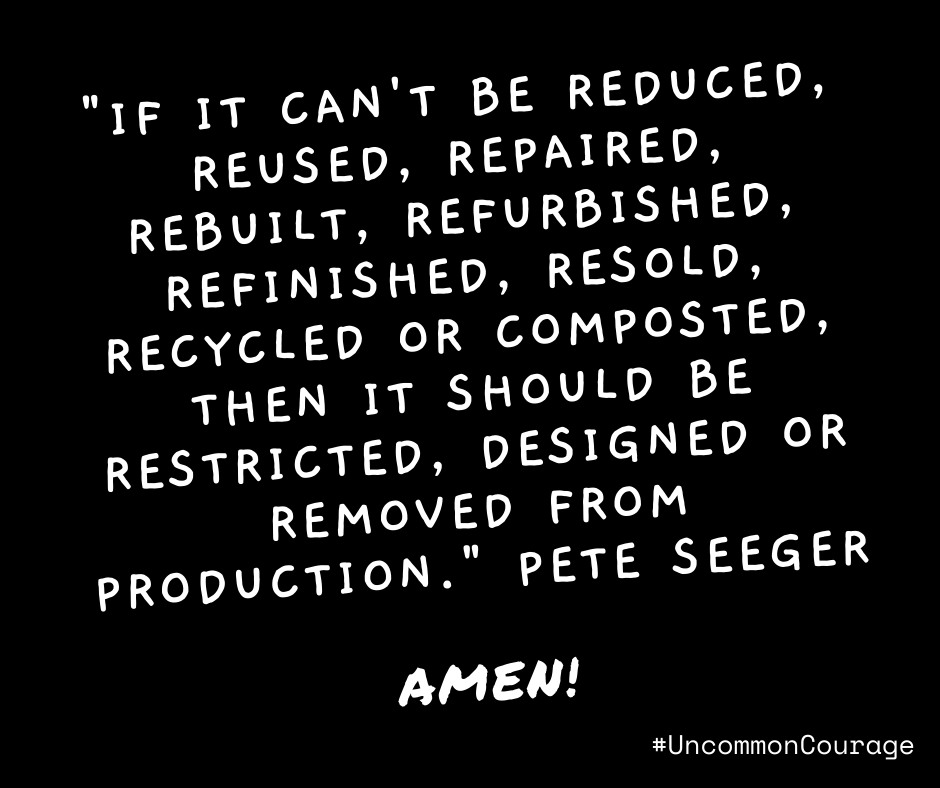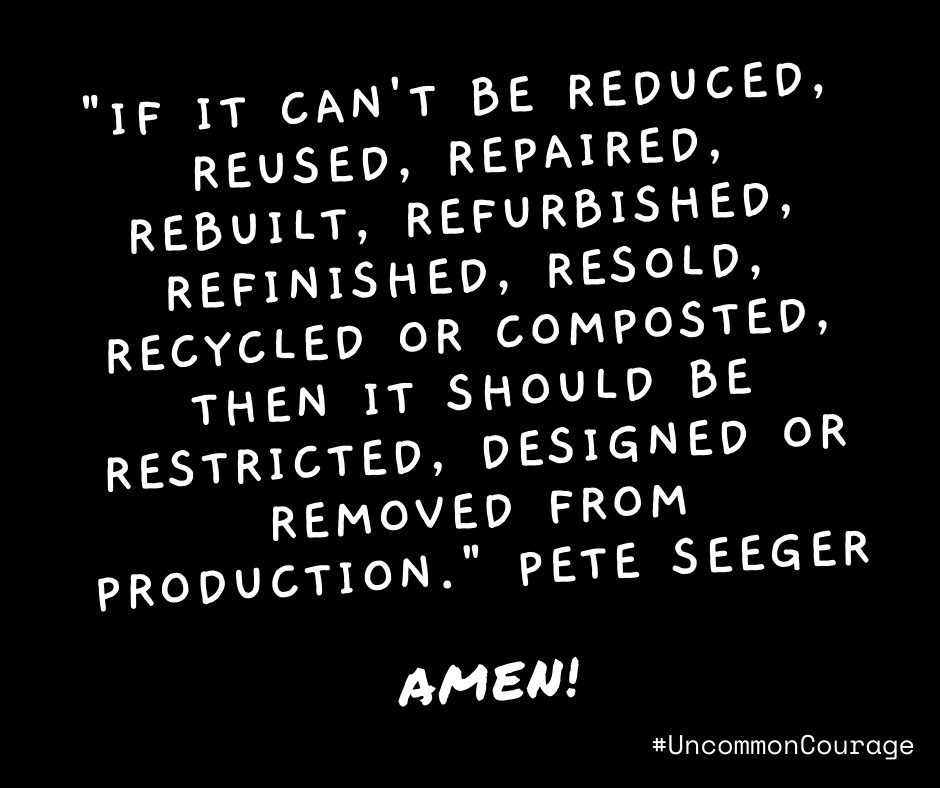 Chemical pollution has passed safe limit for humanity, say scientists
New paper shows: 'A win on climate is a win for health' tks Susanna Hasenoehrl
Storm Ana kills dozens in Malawi, Madagascar and Mozambique
What Happens to Norway Without Oil Income? tks David Lim
Court Revokes Oil and Gas Leases, Citing Climate Change
'Word salad of nonsense': scientists denounce Jordan Peterson's comments on climate models
New UNFCCC Digital Resource on the Ocean
Bee bricks become planning requirement for new buildings in Brighton
The happiest number I've heard in ages
In Africa, temperatures rise, but adaptation lags on West's funding failure
Shell's Massive Carbon Capture Plant Is Emitting More Than It's Capturing
What's Next for Sustainable Business? 2022 Trends Report
How a Tongan volcano shocked the world tks Lynn Guo
Hundreds displaced after floods hit Madagascar's capital
The Inevitable Surprise of Abrupt Climate Change
Major investor will target bosses at firms failing on climate tks Susanna Hasenoehrl
Interview "Climate change obstacles are all political, not technological"
'The treeline is out of control': how the climate crisis is turning the Arctic green
Small brands are setting goalposts for sustainable fashion tks Susannah Jaffer
Vinegar Is The Secret To Soft Towels, Whiter Whites, And More Laundry Solutions
20 things that shit us, must we really endure? – loved doing this podcast with Phillipa Edwards, John Vincent Gordon and Steve Johnson. This is the stuff we rarely put words too and yet, why don't we?
I also published this blog – Let's make 2022 the year we get single use items out of our lives – this is something everyone of us can work towards. It feels awesome too.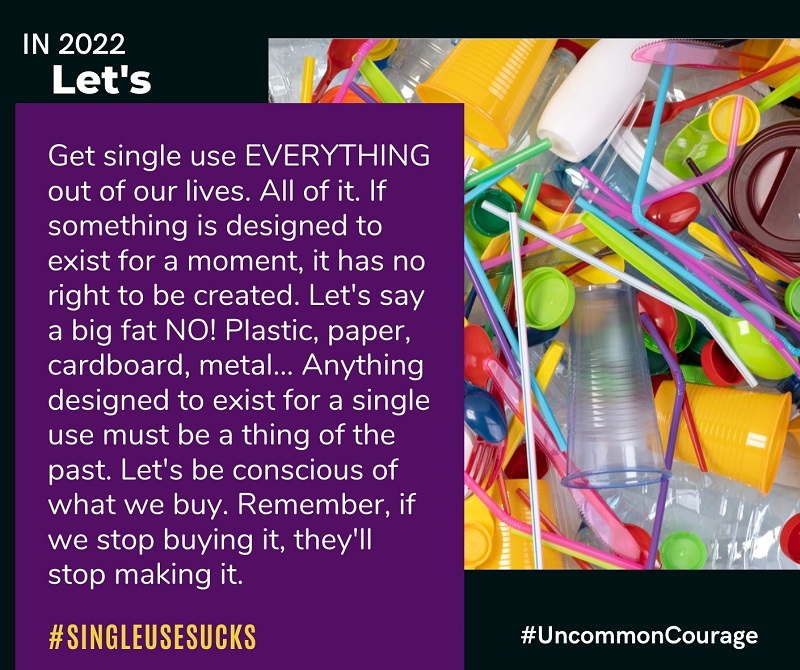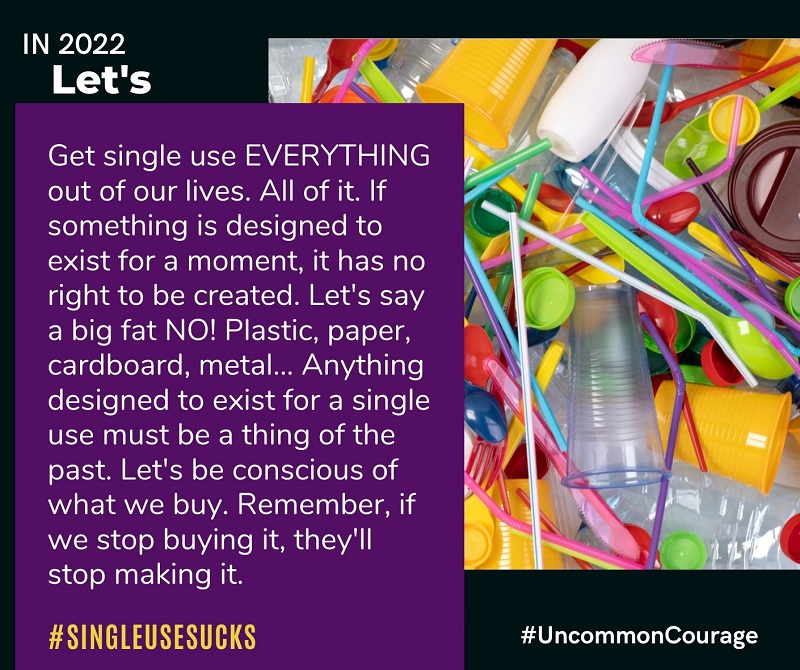 SAP appoints Susanna Hasenoehrl as its inaugural Head of Sustainability, APJ – absolutely delighted for Susanna Hasenoehrl, following the announcement on her new role this week. What an opportunity to create great change!
The chemical pollution planetary boundary is the 5th of nine that scientists say have been crossed. The others are global heating, the destruction of wild habitats, loss of biodiversity and excessive nitrogen and phosphorus pollution.
The nine boundaries, according to this reference, are:
Climate change
Change in biosphere integrity (biodiversity loss and species extinction)
Stratospheric ozone depletion
Ocean acidification
Biogeochemical flows (phosphorus and nitrogen cycles)
Land-system change (for example deforestation)
Freshwater use
Atmospheric aerosol loading (microscopic particles in the atmosphere that affect climate and living organisms)
Introduction of novel entities
Here is another reference.
My Gentle, Intelligent Brother Is Now A Conspiracy Theorist And His Beliefs Are Shocking
India mourns loss of 'Supermom' tigress, bids emotional farewell
Look around you. The way we live explains why we are increasingly polarized tks Sue Adams
MacKenzie Scott has given away more money in 2 years than ex-husband Jeff Bezos has in his lifetime
World Bank chief takes swipe at Microsoft's $69 bln gaming deal as poor countries struggle
Last Year's Overall Climate Was Shaped by Warming-Driven Heat Extremes Around the Globe
World's poorest bear brunt of climate crisis: 10 underreported emergencies
Filipinos count cost of climate crisis as typhoons get ever more destructive
World's billionaires doubled their wealth during COVID-19 pandemic, Oxfam says
Inger Ashing: Are we failing to protect vulnerable children? Al Jazeera
Sustainable investing is mostly marketing and PR, says former BlackRock exec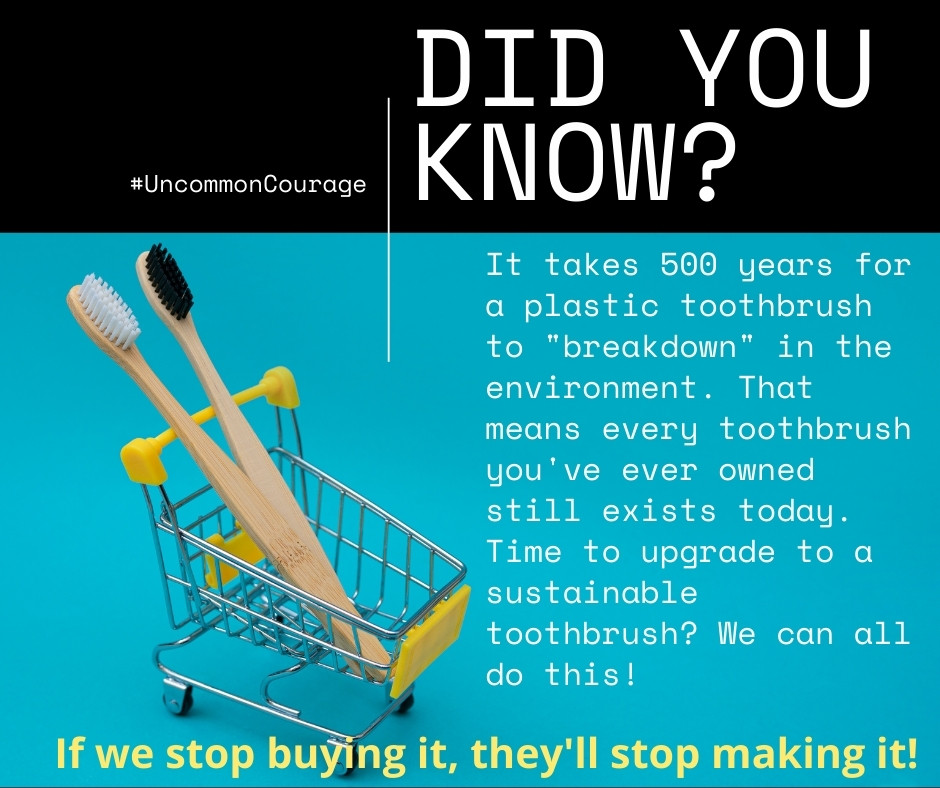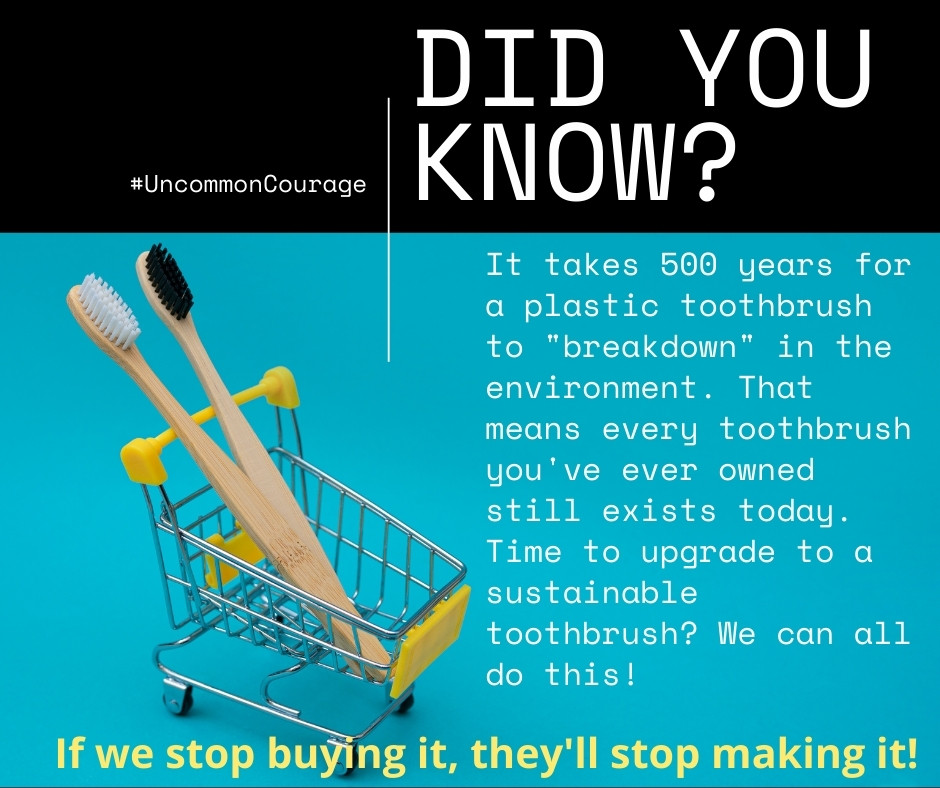 LARRY FINK'S 2022 LETTER TO CEOS: The Power of Capitalism
It's Not 'Woke' for Businesses to Think Beyond Profit, BlackRock Chief Says
Indigenous feminism flows through the fight for water rights on the Rio Grande
Scientists target PR and ad firms they accuse of spreading disinformation
Chemical pollution has passed safe limit for humanity, say scientists
Dirty greenwashing: watchdog targets fashion brands over misleading claims
Australia set to be hit by 'significant multistate rain and storm event' tks Willie Wahlin
Scores of baby black swans rescued from drying Perth wetland ahead of punishing heatwave tks Tabatha Tee
Your old Timberland boots can now become your new Timberland boots
What the U.S. Can Do to Stop Extinction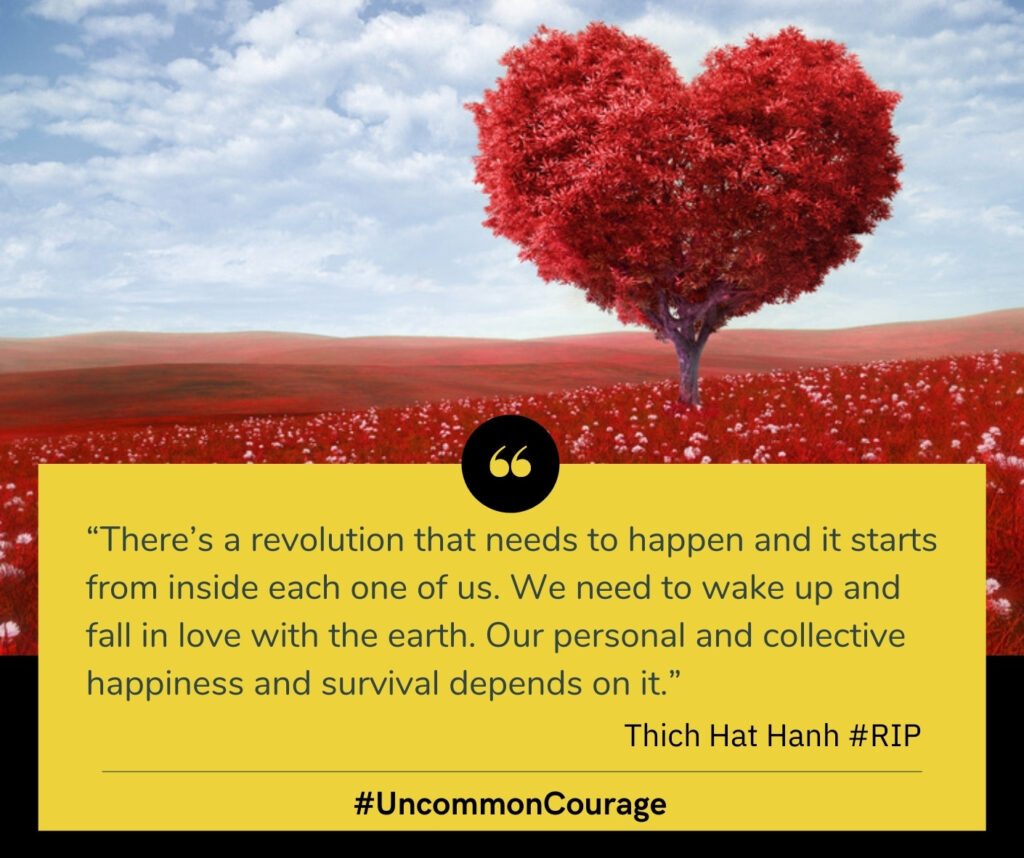 Stop the Use of Wildlife-killing 'Cyanide Bombs'
Six Andaman national parks on Unesco World Heritage Centre's 'tentative list'
I study crowds – that's why I know the police and crime bill will make us less safe
Leo DiCaprio Was Responsible For Don't Look Up's Devastating Last Line
Making climate change fashionable with eco- conscious choices – congratulations on the media coverage Raye Padit, well deserved.
Global spread of autoimmune disease blamed on western diet
Spaceship-Like Electric Aircraft 'Alice' Prepares For Its First Flight In These Awesome Images
Healthy humans drive the economy: we're now witnessing one of the worst public policy failures in Australia's history tks Willie Wahlin
Right-wing politics is cancerous to democracy, society, and human life tks Phillipa Edwards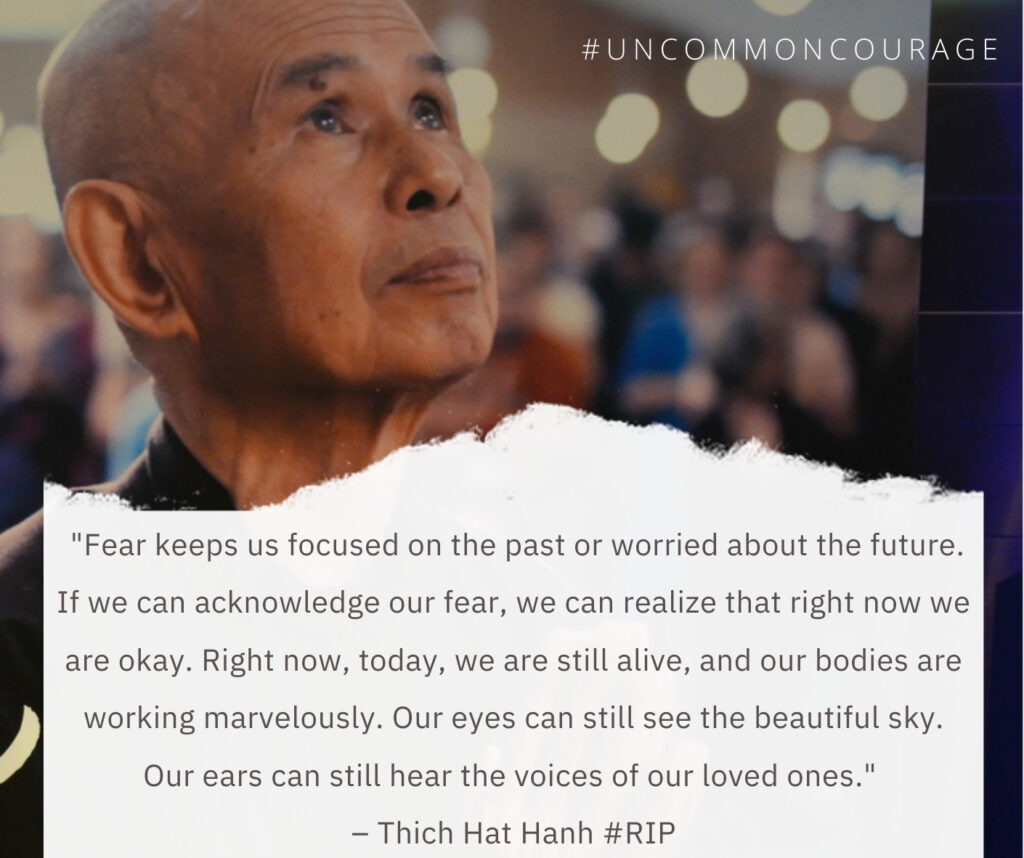 Tongans flee for their lives as powerful tsunami smashes island nation after massive underwater volcano eruption in the South Pacific sends debris and ash 20km into the sky tks Teressa Bayes
How the speed of climate change is unbalancing the insect world
We're suing the UK government over its net zero strategy
Climate Tops 2022 WEF Global Risks Report
Living life to the greenest: the sustainability trends that will dominate in 2022
Shifting sands: Are consumers still embracing sustainability? Changes and key findings in sustainability and consumer behaviour in 2021
Climate Code Red – Saving Singapore's Shores – tks Wendy Tan
Australia soars to 50 degrees for first time this century
What economists get wrong about climate change
Podcast Parag Khanna – World Economic Forum
How bad is my gas stove? (Part Two)
Climate change overtakes pandemics as greatest worry for global experts tks Samantha Gayfer
Ketchup sachet ban to help squeeze out single-use plastics
Maersk speeds up decarbonisation target by a decade
Antarctica: World's biggest nesting icefish colony discovered
MICROBES ARE EVOLVING TO EAT PLASTIC POLLUTION, SCIENTISTS SAY
Natural disasters cost world US$280 billion in 2021 — a third more than in 2020
Podcast Climate Rising Harvard Business School Business & Environment Initiative
Don't Look Up's Credits Scene Delivers On Its Best Real Life Character Gag
Rushing headlong into electrification, the West is replacing one energy master with another
Climate change induced heat wave raises 'major concerns' after hundreds of penguins die tks Sophia Henri
We Need a Second Cut of 'Don't Look Up'
IEEFA: Accepting gas is unsustainable will bolster China's position on green energy finance
Volvo's heavy-duty electric truck is put to the test: excels in both range and energy efficiency
Customers shun red meat after carbon footprint added to weekly shop receipts
U.S. can get to 100% clean energy with wind, water, solar and zero nuclear, Stanford professor says tks Susanna Hasenoehrl
Air pollution: Delhi's smog problem is rooted in India's water crisis
Government invites oil companies to help write rulebook on whether new fossil fuel drilling is green
Get rid of the "use it or lose it" rule that forces airlines to operate empty flights to maintain airport slots tks Susanna Hasenoehrl
Don't Look Up: four climate experts on the polarising disaster film
Pakistan snow: Deadly weather traps hundreds of drivers
The Definitive Guide to Fixing Fossil Fuels a new connection and doing amazing work – Dr. David Ko. Check it out. A possible solution to a very complex problem.
The Unsu$tainable Truth – is this the answer for the fossil fuel industry? Thrilled to do this podcast with Dr. David Ko and Richard Busellato. We have complex problems to solve and I'm excited by the possibility of this idea in helping to solve both how we reduce fossil fuels, while focusing on solving the challenges for those on the front line of the climate emergency. This is an investment bankers perspective, which makes it an even more exciting possibility. Have a listen and if it resonates, buy the book – The Unsu$tainable Truth – co-authored by David and Richard.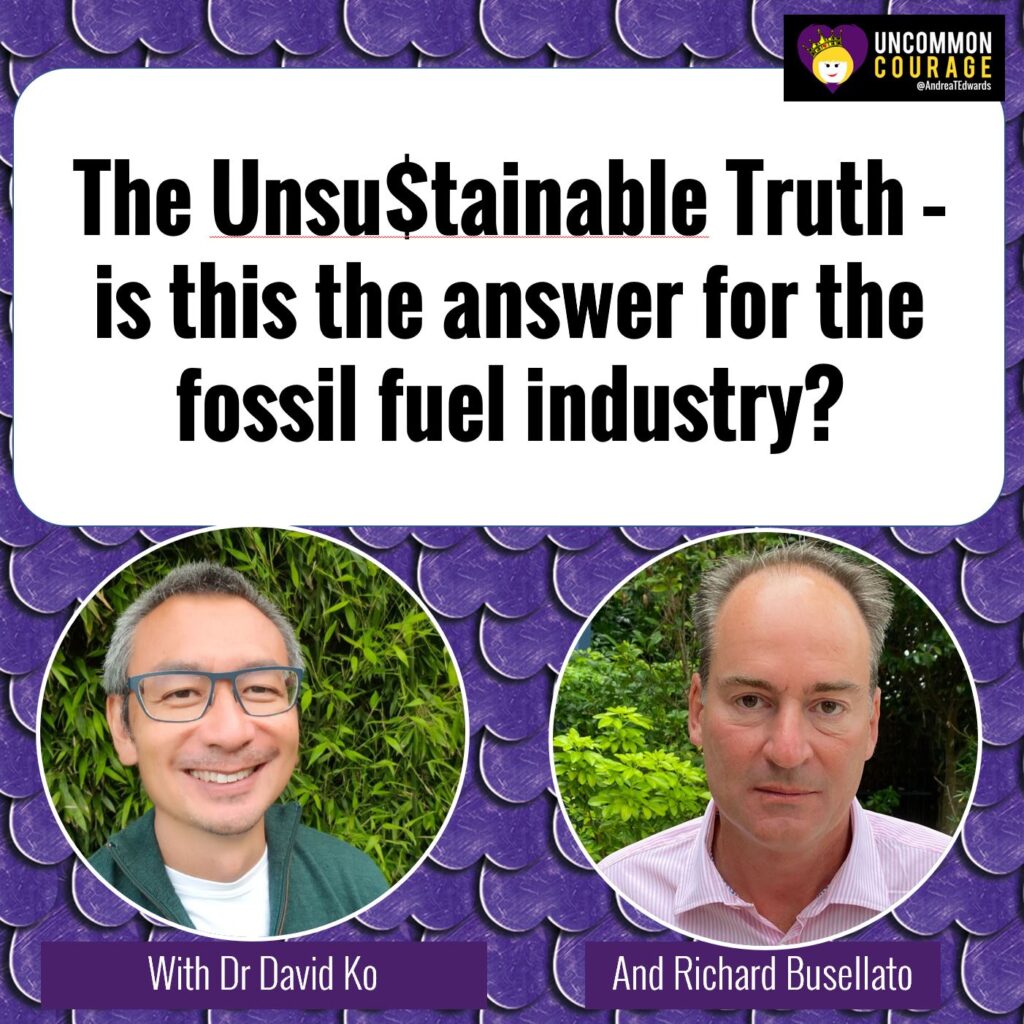 WWF warns of impending mass extinction that may be largest since dinosaur age
Speak Up to Save 1,000-Year-Old Redwoods
French ban on plastic packaging for fruit and vegetables begins
Watching Don't Look Up made me see my whole life of campaigning flash before me
23 Hilariously Relatable Fan Reactions To "Don't Look Up"
"Don't Look Up" (part 1) – climate movie is kryptonite to the super villains
German environment minister warns of 'species crisis'
Rebecca Henderson: Can Capitalism Address Climate Change – Climate Rising Podcast
7 trends that will shape sustainability in 2022
11 sustainability buzzwords of 2021
Looming mass extinction could be biggest 'since the dinosaurs,' says WWF
Column: As far as political satire goes, 'Don't Look Up' fails in more ways than one
Biden 'Over-Promised and Under-Delivered' on Climate. Now, Trouble Looms in 2022.
Greenland permanently bans all oil and gas exploration
Zero-emission cruise ships for UNESCO world heritage sites
Here Are the World's 10 Worst Plastic Polluters
'Very Serious': Colorado Mayor speaks out after devastating forest fires
Denmark to make domestic flights fossil fuel free by 2030
Ed Sheeran reveals plans to 'rewild as much of the UK' as he can
Top climate scientists are sceptical that nations will rein in global warming
UK weather: warmest start to new year on record
Kew scientists name new tree after Leonardo DiCaprio tks Teressa Bayes
On the 1st of January it was my birthday. I decided it was a great day to talk about my mission for 2022, because this is the year we must achieve maximum momentum in driving global change to address the climate emergency. Have a listen. My mission for 2022, join me?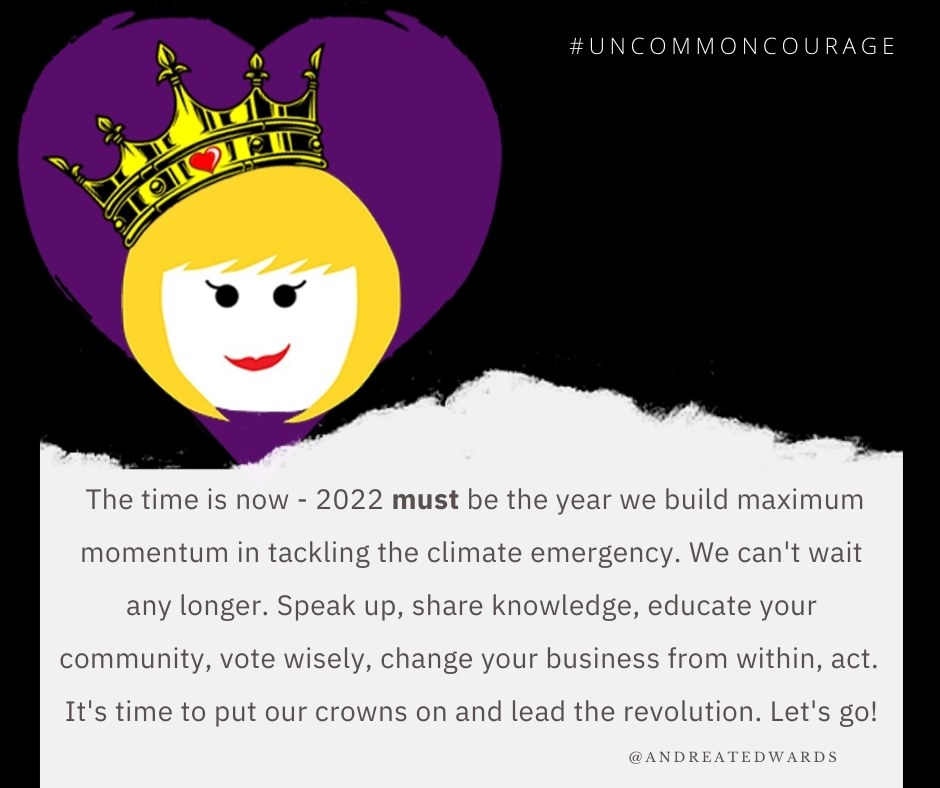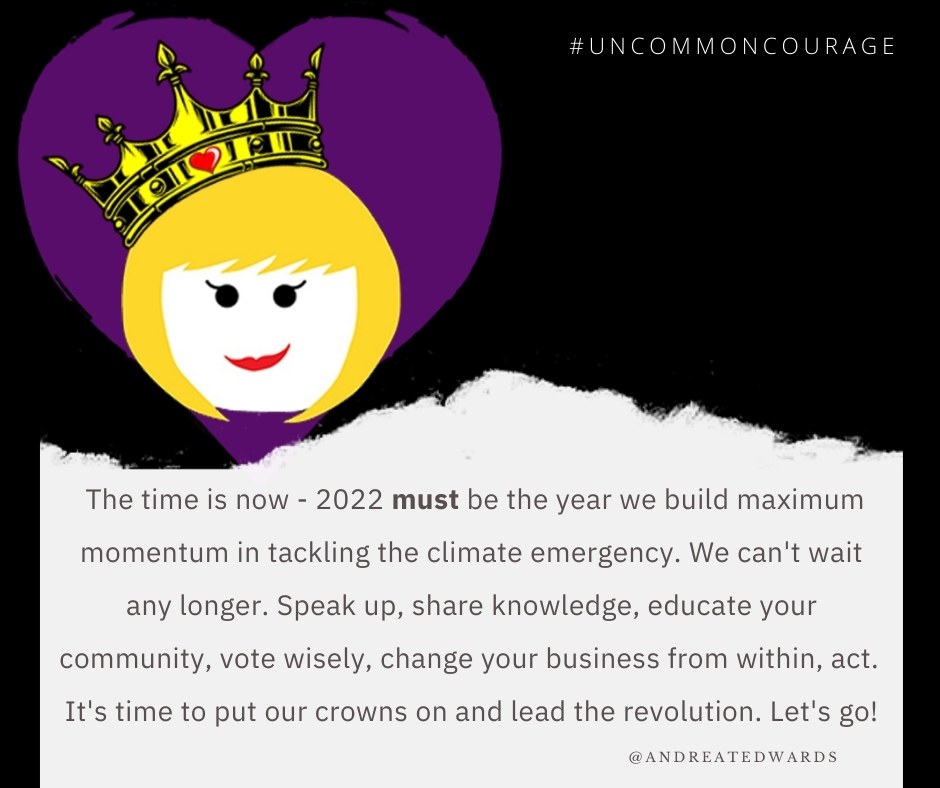 Resources
Best Universities for Research
Let's do it!
Cheers
Andrea
Uncommon Courage: an invitation – my latest book
Uncommon Courage is an invitation to be your courageous best self every day. It's also an antidote to the overwhelm, fear, and rage rolling around the world. But it's more than a book; it's an invitation to join an inclusive community that wants to better understand humanities challenges – both global and personal – in order to take courageous action and create a better world for everyone. If Covid19 has given us the time and space to reflect, Uncommon Courage gives us the nudge we need to create lasting change.
You can buy it on Amazon, Apple Books, Barnes & Noble, Book Depository, Booktopia, Smashwords, Kobo, Gardners, Odilo, Indie Bound, BookShop by BookTrib and Scribd.
Better yet, order it from your local bookstore, so you can #SupportLocal.
You can read the reviews, including a new five-star review on Book Commentary, another five-star review on ReaderViews, a review on BookTrib, and three more on Booklife, another on Book Commentary and Blue Ink Reviews. I'm also collating reviews on my Website too. Have a look and grateful to everyone who has written or recorded one.
Come and join the conversation in my new Facebook Group Uncommon Courage.
Uncommon Courage, the podcast – Apple, Spotify and everywhere podcasts are published.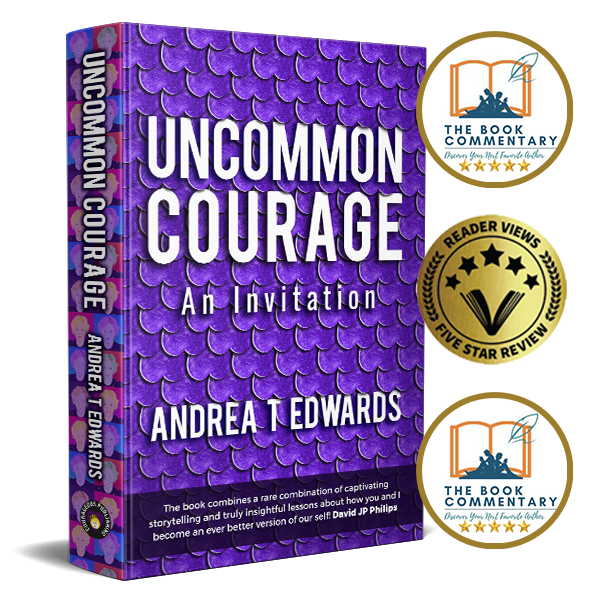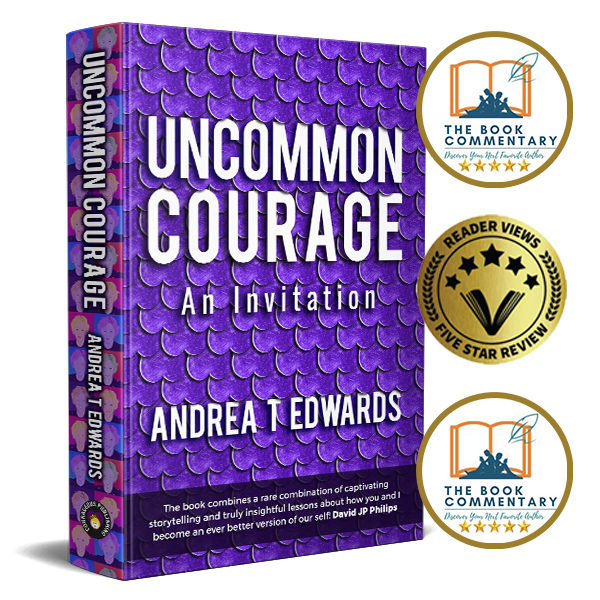 Connect with me
andreatedwards.com, uncommon-courage.com, LinkedIn, Twitter, Facebook, YouTube, Instagram, Medium, Amazon.
The Know Show
Check out The Know Show. It's a weekly wrap up of the news!
Listed by Book Authority in the 100 Best LinkedIn Books of All Time and 22 Best New LinkedIn eBooks To Read In 2021 and 2022 categories. Grab it today if you want to take your professional presence to the next level! When it comes to LinkedIn, it really is time to ask — can you really afford not to have this book in the hands of every employee?
Feedback
Have I done a great job for you? Can you write a reference on my LinkedIn profile or on my Google Business page? If not for me, why not write one for someone else who inspires you or has helped you? Join the #GivingEconomy.
Are you a Social CEO? The Social CEO: How Social Media Can Make You A Stronger Leader.
Want to claim your stage? Unleash Your Voice – Powerful Public Speaking for Every Woman