Did you hear the news that an iceberg the size of London calved off Antarctica? Breaking off from the Brunt Ice Shelf in Western Antarctica last Sunday, it's been cracking for years and its day finally arrived. However, it's important to know this was expected and has not been linked to climate change, but a scientist at Halley research station said: "these are early days and we're in a stage of heightened vigilance," ref glaciologist Prof Dominic Hodgson.
Climate news is all around too.
North Korea has issued an extreme cold weather alert.
Algeria is experiencing rare snowfall. Yes, Algeria.
And in Afghanistan, 157 Afghans have now been confirmed to have frozen to death in the "coldest winter on record." Afghanistan is facing lows of -34C, as well as disruptions to the power grid and food supply. A country already in crisis is now experiencing even more devastation.
Japan is busting climate records everywhere; the US has another big snowstorm coming through town, and today, all of my Auckland based friends were posting Marked Safe on Facebook due to floods, so I went and checked it out. A crazy amount of rain fell. It received 75% of its usual summer rainfall in just 15 hours.
Time is ticking away and nowhere near enough action is being taken. We should be screaming from the rooftops my friends, absolutely screaming. Let's go.
Friend's content and mine
Is it time to take a pause? I encourage you to listen to this podcast with Kevin Cottam, the Global Nomad, where we discussed why it is so important to stop, pause, reflect, think and then act. A privilege to know you Kevin.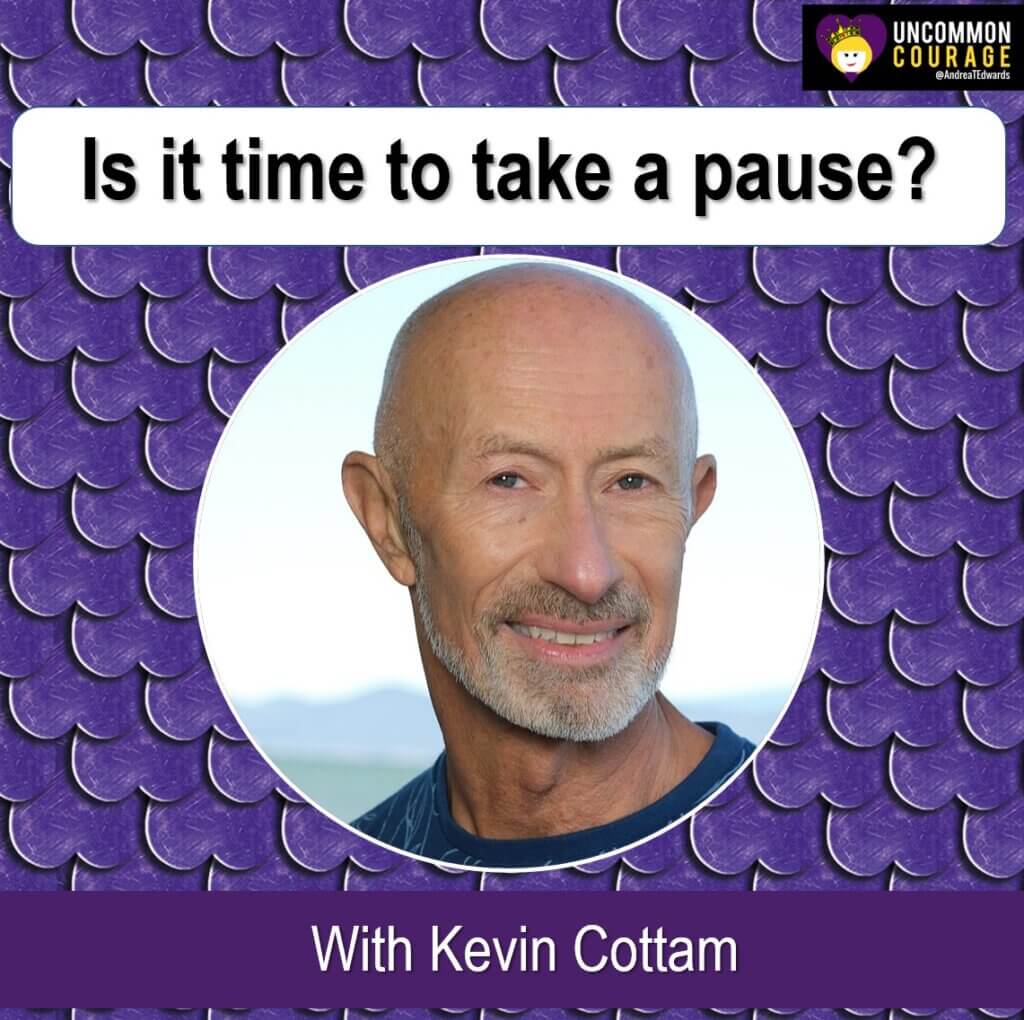 A small social media/climate tip – let's start rejecting ads of products not sustainable with a healthy planet.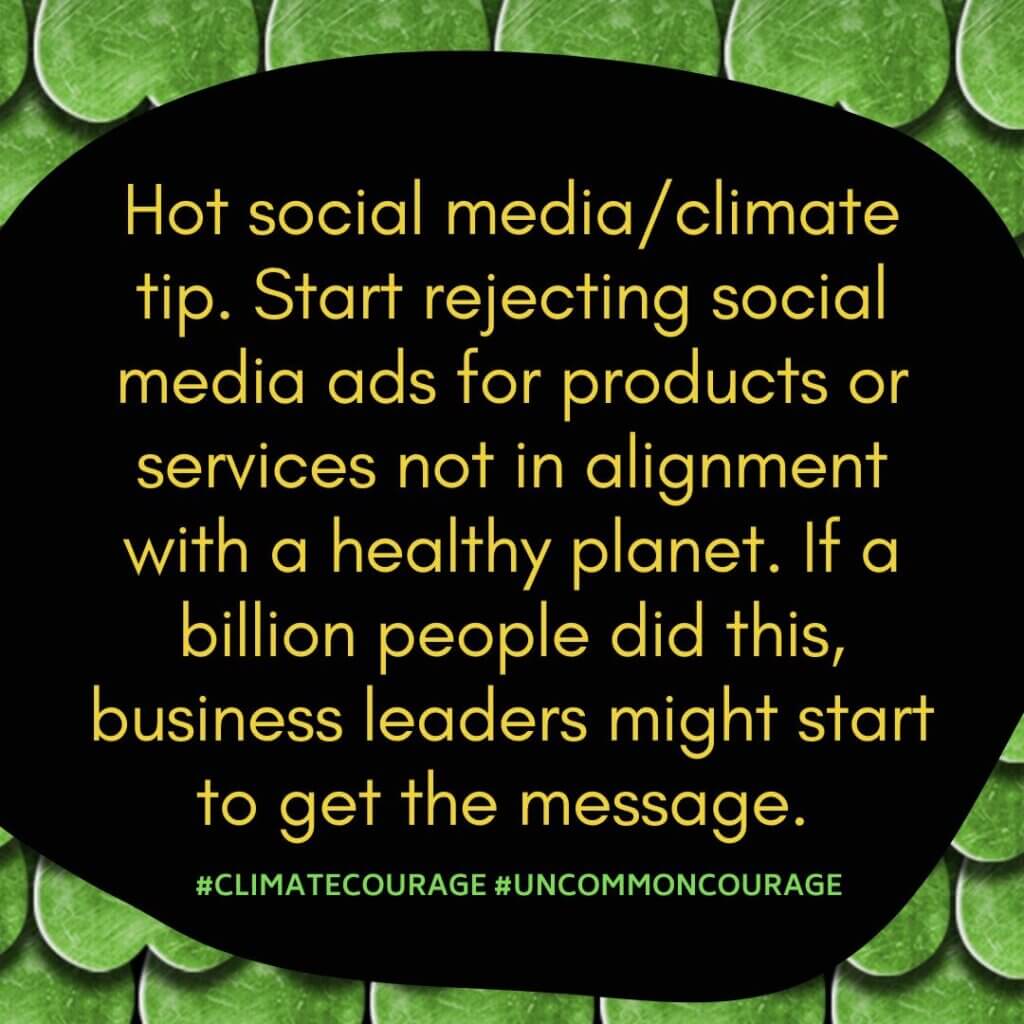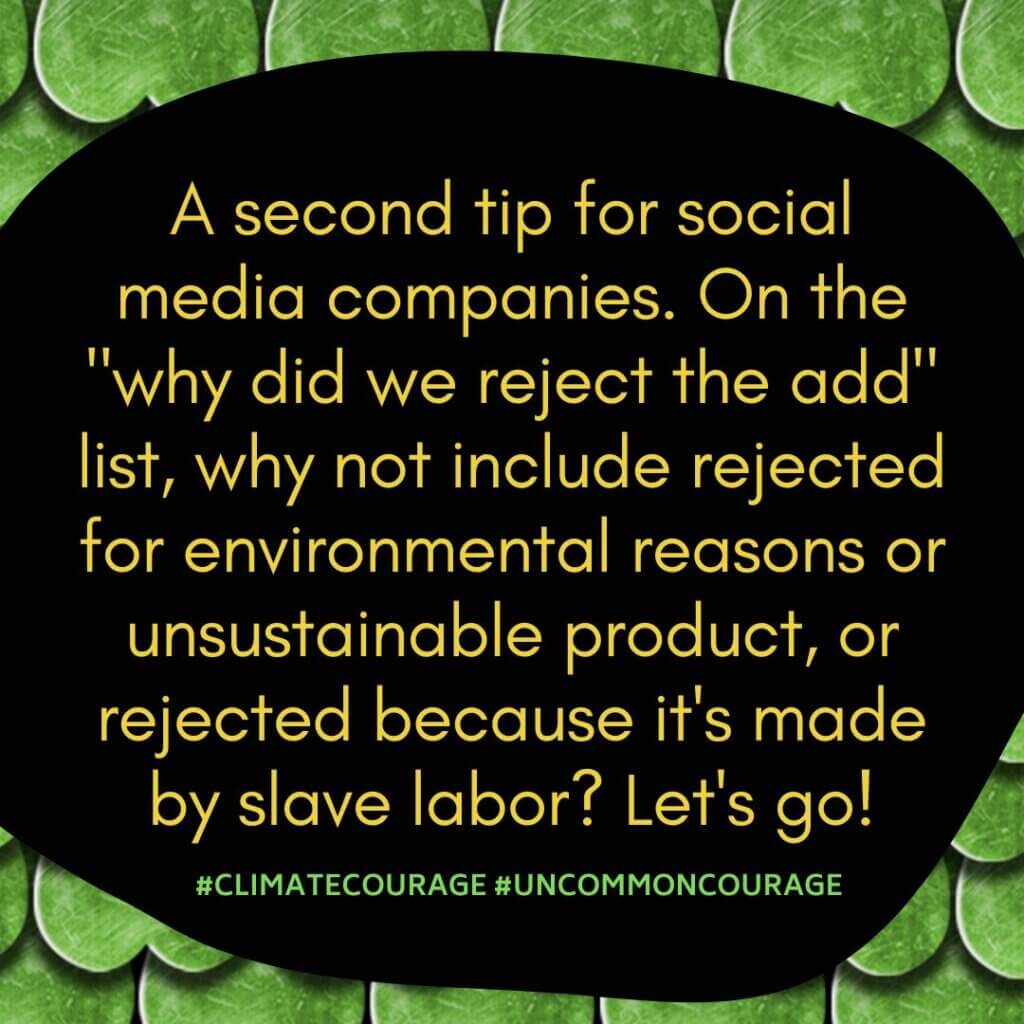 Donation time
If everyone gave #just10percent of their time, talent, money or voice, we'll change the world. Can you donate? Make it a regular donation to the World Food Programme. Or donate to the UN Refugee Program, Medicine Sans Frontier, PowerOf , Kiva.org , Soi Dog Foundation. It's a time for giving and taking care of each other.
Content to read
And here's the content I've been reading or watching this last week. Scan the headlines, read the ones that jump out at you, read or watch them all. Knowledge is power, and global knowledge is even more powerful.
Climate crisis
Nature x Humanity (OXMAN)
Wow! Iceberg larger than London breaks off Antarctica
Halley station: UK polar base secure after big iceberg breakaway
Climate crisis? Who knew? Turns out the oil industry did – David Suzuki Foundation
'Brazil was asleep': as the rains come, hope reawakens for the Amazon tks Kevin Cottam
Auckland floods: New Zealand city declares emergency after torrential rain
Newly discovered deadly pools beneath the ocean kill anything that swims into them
One of the World's Coldest Places Is Now the Warmest it's Been in 1,000 Years, Scientists Say
Cultivated Meat Regulation: The 10 Most Supportive Countries, From Funding To Policy
Greta Thunberg says Davos elite are prioritizing greed and short-term profits over people and the planet
Algeria Sees Rare Snowfall; 157 Afghans Now Confirmed To Have Frozen-To-Death In "Coldest Winter On Record"
African forest elephants fight climate change by contributing in surprising ways to natural carbon capture tks Denise Chai
Davos 2023: A Conversation with Satya Nadella, CEO of Microsoft World Economic Forum Podcast
'Assassinated in cold blood': activist killed protesting Georgia's 'Cop City'
Depleted Under Trump, a 'Traumatized' E.P.A. Struggles With Its Mission
Farmers Are Creating Circular Gardens in the Sahara Desert. Here's Why
Davos 2023: Finding Europe's New Growth World Economic Forum Podcast
ENSO: Recent Evolution, Current Status and Predictions
Brian Cox Shuts Down Celebrity Flat-Earther On Live Radio
Davos 2023: Keeping the Pace on Climate World Economic Forum Podcast
North Korea issues 'extreme cold' weather alert
Brazil airlifts starving Yanomami tribal people from jungle
'No chance' of global heating below 1.5C but nuclear tech 'promising' in climate crisis, Bill Gates says
william e rees the enigma of climate inaction and the human nature in policy failure
Jordan Peterson: climate change denier and faux science-lover
What cities are doing to fight climate change
How a Delhi district stopped the ground from sinking
EMISSIONS 29 April 2021 15:00 Explainer: Will global warming 'stop' as soon as net-zero emissions are reached?
Mining quantities for low-carbon energy is hundreds to thousands of times lower than mining for fossil fuels
You want to reduce the carbon footprint of your food? Focus on what you eat, not whether your food is local
The search engine for a better world
Star teenage British athlete won't fly to Australia over climate concerns
Cameras show tornado ripping through Texas town
Davos 2023: Women's Leadership: Towards Parity in Power World Economic Forum Podcast
Did an Australian linked mining firm trigger a natural disaster? tks Vicky Coburn
Global politics
Jacinda Ardern abuse 'abhorrent', says incoming NZ PM Chris Hipkins
Jacinda Ardern's burnout highlights the pressure world leaders face
Lula accuses Bolsonaro of genocide against Yanomami in Amazon
Top Ukrainian officials quit in anti-corruption drive
Germany confirms it will provide Ukraine with Leopard 2 tanks
Erdogan tells Sweden not to expect Nato bid support
Russia-affiliated journalist paid for Quran burning in Sweden
What Biden Miscalculated About His Classified Documents The Daily Podcast
Mike Pence: Classified documents found at former vice-president's home
Inside the Supreme Court Inquiry: Seized Phones, Affidavits and Distrust
Nancy Pelosi, Liberated and Loving It
The GOP Is a Circus, Not a Caucus
Virginia Democrats defeat bills limiting abortion access
'I hope this triggers outrage': surprise Brett Kavanaugh documentary premieres at Sundance
New Brett Kavanaugh Sexual Assault Allegations Revealed in Secret Sundance Doc
Older Voters Know Exactly What's at Stake, and They'll Be Here for Quite a While
Ending The Social Security Tax Break For The Rich
Officials from India's ruling right-wing party said American tech companies like Twitter and YouTube complied with demands to remove the documentary.
Shame on our misogyny: It's no wonder Jacinda Ardern was driven from office tks Phillipa Edwards
Suffolk and Essex NHS boss Nick Hulme says patients need to know 'hospitals are not safe places' tks Colin Tate
Business and technology
251 – Come up for Air – Nick Sonnenberg You Are Not So Smart Podcast
A team of Stanford scientists claims to have tested a new brain-computer interface (BCI) that can decode speech at up to 62 words per minute, improving the previous record by 3.4 times.
Dimon Says Remote Work 'Doesn't Work' for Younger Staff, Management
Social Media CEOs Were Once the Rockstars Of Their Generation
Some Google employees didn't realize they were laid off until their badges wouldn't let them into the office
Why the DOJ Is Suing Google Again
Ryan Reynolds-owned Mint Mobile eyed for acquisition by T-Mobile
Social issues
We have far more to fear from stupidity than evil
'My hate is pure and not misogynistic' – how the right wing Trolls are defending their toxicity
Andrew Tate: Judge explains extended detention of 'dangerous' influencer
Marie Kondo admits she's 'kind of given up' on tidying up after having 3 kids
We Need a Revolution in Clean Indoor Air
Billionaires at Davos don't think COVID is a cold
China Covid: Coffins sell out as rural losses mount
Health leaders urge governments to step up COVID control
Heart-disease risk soars after COVID — even with a mild case
Australia Day is so fucking dumb tks Phillipa Edwards
Australia Day: Why young Aussies are shunning their national holiday
In Omaha, a Streetcar Named Undesirable by Warren Buffett
$2.8-billion settlement reached in class action lawsuit over residential schools
WEF: United States Will Soon Make Hate Speech Illegal, Says EU Commissioner
Monterey Park shooting: Ten dead and suspect at large
Monterey Park shooting: Suspect found dead after dance studio attack Published
Afghan women The Documentary Podcast
David Crosby responds to Joni Mitchell's comment about her work "upsetting the male singer-songwriters"
The need to care: How Ursula Newell Davis is challenging Louisiana certificate of need laws to help those who need respite care
The Gig is Up, and It Feels Weird
Youth pastor, hospital director among 46 men arrested in North Texas sex trafficking cases
Early Abortion Looks Nothing Like What You've Been Told
Jelena Dokic is one of Australia's greatest tennis players. But trolls seem to only care about her body.
A student asked her cosmology professor the meaning of life. Here was his response.
Samuel L. Jackson Liked Hardcore Porn On Twitter, And Fans Gave Him A Wakeup Call
Men, guard your friendships – heed the warning of the Banshees of Inisherin
Identical twins were raised in different countries. Here's how they differ today.
Hacking the child brain: The 5 step process to unlock every kid's potential
Mike Tyson sued over horrific allegations
DeKalb County District Attorney will recuse herself from 'Cop City' shooting case
Sandra Bullock Admits She Isn't As 'Woke' As She Thought Parenting 2 Black Kids
Assessment of Efficacy and Safety of mRNA COVID-19 Vaccines in Children Aged 5 to 11 Years A Systematic Review and Meta-analysis
Homosexuality is a sin but laws criminalising it are unjust, says Pope Francis
Fear not: The lion on Kylie Jenner's Schiaparelli dress is fake
The Fierce Life and Sudden Death of America's Strongest Woman
Tyre Nichols: Memphis braces for police video release
8 Things You Should Know About The Australian Island Completely Inhabited By Malays
Passion, humour, history
Ike & Tina Turner – Proud Mary live on Italian TV 1971 tks Phillipa Edwards
Jeremy Renner: Actor broke over 30 bones in snow plough accident
Jane Fonda's Blog Is One Of The Internet's Greatest Treasures
Jane Fonda on 80 for Brady, Cancer Battle, Activism, Retirement
Tiger cub bites rabbit as China zookeepers try symbolic passing of zodiac baton for CNY 2023
Julian Sands: Family thanks California authorities for 'heroic' search
Egyptian boy mummy was buried with a 'second heart' made of gold
Exotic green comet not seen since stone age returns to skies above Earth
No Women Were Nominated For The Best Director Oscar This Year
2023 Oscar Nominees' Five Biggest Snubs, From Tom Cruise to Women Directors
Adam Lambert Speaks Out Over 'Sarcastic Little Comment' About Theo James Playing George Michael
'Mafia Mamma' trailer teases Toni Collette becoming a reluctant mob boss
The Universe is disappearing, and we're powerless to stop it
Let me know what jumped out at you? Or share with me what you're reading? I love that!
Cheers
Andrea
Want to get in touch? All of my contact information is here on Linktree.
Environment education
Three environment resources to help you navigate this challenging territory. 1. Knowledge, constantly updating. 2. Individual action and awareness, so we do our part. 3. Resources for those struggling with eco-anxiety. Please share with your community.
Uncommon Courage: an invitation
Uncommon Courage is an invitation to be your courageous best self every day. It's also an antidote to the overwhelm, fear, and rage rolling around the world. But it's more than a book; it's an invitation to join an inclusive community that wants to better understand humanities challenges – both global and personal – in order to take courageous action and create a better world for everyone. If Covid19 has given us the time and space to reflect, Uncommon Courage gives us the nudge we need to create lasting change.
You can buy it on Amazon, Apple Books, Barnes & Noble, Book Depository, Booktopia, Smashwords, Kobo, Gardners, Odilo, Indie Bound, BookShop by BookTrib and Scribd.
Better yet, order it from your local bookstore, so you can #SupportLocal.
You can read the reviews, including a new five-star review on Book Commentary, another five-star review on ReaderViews, a review on BookTrib, and three more on Booklife, another on Book Commentary and Blue Ink Reviews. I'm also collating reviews on my Website too. Have a look and grateful to everyone who has written or recorded one.
Come and join the conversation in my Facebook Group Uncommon Courage.
Listen in to the Uncommon Courage, the podcast on Apple, Spotify and everywhere podcasts are published.
The Know Show
Check out The Know Show. It's a fortnightly wrap up of the news!
Climate Courage
A fortnightly conversation on issues that matter to you and I, focusing on the actions we can all take.
Listed by Book Authority in the 100 Best LinkedIn Books of All Time and 22 Best New LinkedIn eBooks To Read In 2021 and 2022 categories. Grab it today if you want to take your professional presence to the next level! When it comes to LinkedIn, it really is time to ask — can you really afford not to have this book in the hands of every employee?
Are you a Social CEO? The Social CEO: How Social Media Can Make You A Stronger Leader. 
Want to claim your stage? Unleash Your Voice – Powerful Public Speaking for Every Woman 
Feedback
Have I done a great job for you? Can you write a reference on my LinkedIn profile or on my Google Business page? If not for me, why not write one for someone else who inspires you or has helped you? Join the #GivingEconomy.