Welcome to year four of everything I'm reading, watching and listening to in regard to the multiple planetary crisis's we face, as well as articles on important social issues, because how societies function is fundamental if we want to have a stable environment for human flourishing.
All information is presented without opinion, even the stuff I completely disagree with, because we MUST be open to looking at all angles if we want to understand these vastly complex issues.
As always, this is a labour of love, but it aligns with an important message I share all the time – it is time to pay attention to the information that matters, and what is going on in our world matters.
The shiny stuff (political scandals, celebrity nonsense, and more) in the long run, does not matter. We must turn away from the distractions, but it's hard when those who "design" the distractions are very VERY good at it.
The challenge with facing up to the multiple crisis' is it's impossible not to sink into eco-anxiety or despair. Please do check out my blog Multiple resources for eco-anxiety from institutions to books to videos and pass it on to anyone you know who is suffering. I will continue to update it as I find more information.
This blog is updated every week (or so) with the information I am reading, watching and listening to. If you need a place for reference material, check back regularly. If you need information to fight arguments, check back regularly. I don't read or watch everything, of course, but this is what I do ingest and its comprehensive.
If you're interested in older news (and six months is old when it comes to the climate, because it's all escalating so quickly now), here is the full year for 2022, the full year for 2021, and the full year for 2020. If you want to keep up to date on the broader news, you can check my Weekend Reads, which I publish every Saturday.
Join the fight, we need you! It's time for #OneBillion people imperfectly changing and radically reducing our impact on earth.
Cheers
Andrea
How New Addictions are Destroying Us
How Much Will Climate Change Hurt the Dollar in Your Pocket? Great read from Dr. David Ko and Richard Busellato. Understanding the economic and financial implications is critical.
When you leave waste at the beach, where does it go? 
Ecosystem collapse 'inevitable' unless wildlife losses reversed
Australia faces unprecedented grassfires next summer 'supercharged' by global heating
India warns of heatwaves, expects surge in heat-related illnesses
Antarctic glacier robot observations surprise scientists
Driest February in England since 1993 signals drought ahead, say experts
'Very precarious': Europe faces growing water crisis as winter drought worsens
Svalbard's mysterious 'doomsday' seed vault offers first glimpse inside with virtual tour
Cut off for days, running low on food in San Bernardino Mountains
Man wades through waist-high snow in California
Norway's leader meets Indigenous Sami as protests end
This 'climate-friendly' fuel comes with an astronomical cancer risk
What's the ideal amount of clothing in a sustainable wardrobe? tks Kevin Cottam
Eight Billion People in the World Is a Crisis, Not an Achievement
Dangerous climate feedback loops have been underestimated
Attributing extreme weather to climate change
Parts of US see earliest spring conditions on record: 'Climate change playing out in real time'
How Climate Change and the Polar Vortex Influenced This Week's Harsh Winter Storms
Millionaire spending incompatible with 1.5 °C ambitions
Acceleration of global sea level rise imminent past 1.8°C planetary warming, says study
Dow said it was recycling our shoes. We found them at an Indonesian flea market
Unpriced climate risk and the potential consequences of overvaluation in US housing markets
Chief Minister Natasha Fyles says weather in flooded communities has eased as 'hundreds' of evacuees remain stranded
Vanuatu: Pacific nation reels from twin cyclones and earthquake
Greenwashing is more than dirty laundry tks Steve Johnson
What is a 15-minute city? The eco concept that has been jumped on by conspiracy theorists
Toxic "forever chemicals" in Norwegian Arctic ice pose new risk to wildlife
Rainbow plates: the chefs reawakening Africa's taste for vegan food
A business-class airline passenger who ordered vegan food says it was insulting to be served one banana along with a pair of chopsticks
Thailand to stop accepting other countries' plastic waste from 2025 tks Derek Masser
Ohio rail crash: toxic waste removal suspended amid contamination fears
N Korea holds meeting on farming amid fears of food shortages
The UN Campaign for Individual Action
How Businesses Can Make Plastic Sustainability Core to Growth tks Susanna Hasenoerhl
BNP Paribas to be first bank sued for fossil fuel financing
The 50 areas in the UK most likely to perish because of climate change
Auditor-general warns RFS has no 'overarching strategy' to prepare for climate-change-fuelled bushfires
Companies need to stop greenwashing and get serious with net-zero pledges
Ski Resorts Are Surviving Climate Change with more Money and Less Snow
Onion shortage could trigger a global food crisis, fuel healthy diet worries
Scientists grapple with a possible new consequence of climate change: 'Zombie' viruses
Fall in shark numbers 'worrying'
Combating climate change on the coral reef
'Sportswashing': Climate polluters pour money into winter sports as snowless ski resorts struggle
Tesco accused of greenwashing over 'biodegradable' teabags
Davos 2023: Don't Let Greenwashing Fears Stall Credible Action World Economic Forum Podcast
Enough is Enough
Iranian officials to investigate 'revenge' poisoning of schoolgirls
Iran: Dozens of schoolgirls taken to hospital after new gas poisonings
What Happened to the Recession?
TikTok Will Automatically Limit Teen App Usage to 60 Minutes per Day
12 Women Working Toward a More Equal World
How big Christian nationalism has come courting in North Idaho
Alone and Exploited, Migrant Children Work Brutal Jobs Across the U.S.
Italy migrant boat shipwreck: Nearly 60 killed off Calabria coast
Tipping the Global Scales for Good, Steve Pipe. Please do yourself a favor and watch this talk. It's truly brilliant and it's such a simple idea – when good happens, do good, when bad happens, do good, and that way, we tip the scales. Check out B1G1 here.
Climate Courage: Tips to clean up our waste at home – thank you Vicky Minguillo for doing this with me. We hope it inspires changes in the home, because we have got to drastically reduce our waste AND chemicals too.
Quick waste reduction tip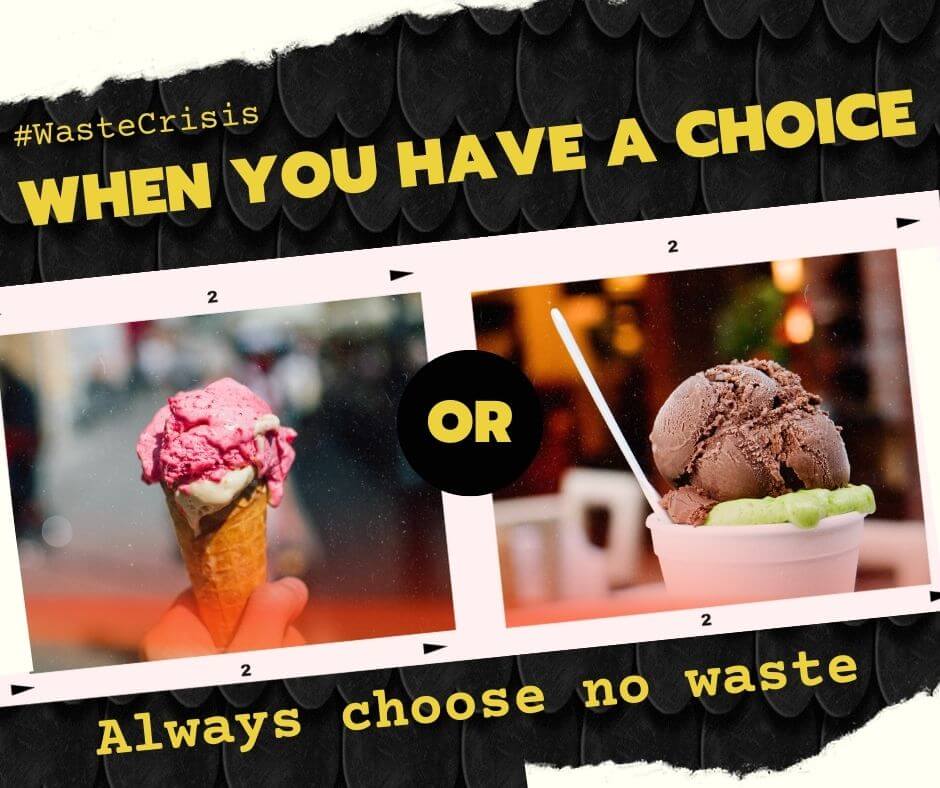 Global Warming, Hot Wars, Closed Societies by George Soros
A looming El Niño could give us a preview of life at 1.5C of warming
Great Salt Lake's retreat poses a major fear: poisonous dust clouds
Lake Powell Drops to a New Record Low as Feds Scramble to Prop it Up
Big Oil allies outspent clean energy groups by 27 times on ads and lobbying to kill climate policies
Deep-sea mining: Canada confirms ban as concern about risks rise
After Cyclone Gabrielle, New Zealand wonders how – and if – to rebuild
Why New Zealand is no safe haven from the climate crisis
Thousands missing a week after Cyclone Gabrielle hits New Zealand
Scientists sound alarm as Antarctic sea ice hits record low for second year running
NASA Satellite Shoots Wall of Green Lasers Down to Earth
Extreme drought, weather forcing cattle producers to thin herds at near-record numbers: industry experts
Stronger El Niño events may speed up irreversible melting of Antarctic ice, research finds | El Niño southern oscillation
Human activity and drought 'degrading more than a third of Amazon rainforest' | Amazon rainforest
Kim Stanley Robinson's Approach To The Climate Challenge
Worst-ever February rainforest data for Brazilian Amazon
US storms result in firefighter's death, traffic and flight chaos and a rare blizzard warning
Winter storm: North America hit by blizzards and heat wave
Blizzard Warning Issued for Los Angeles County Mountains
We Need To Talk About The Carbon Footprints Of The Rich
Report: U.S. power grid not ready for growing EV market
Protect Australia's World Heritage Macquarie Island tks Ali Davis
TikTok 'deinfluencers' tap into trend for saving money
Revealed: scale of 'forever chemical' pollution across UK and Europe
HSBC adds greenwashing to risk matrix
Mapping the Migration of the World's Millionaires
The fight for an Indigenous voice is over 100 years old. If only we had listened to those early activists tks Kevin Cottam
England one dry spell away from return to severe drought, say experts
Austrian children sue government for failing to protect them from climate crisis
Revealed: The key cities and regions most at risk from climate change in 2050
Winds lash Madagascar's coast as Cyclone Freddy makes landfall
North Korea food crisis looms behind displays of military prowess
We have reached a new low
Ohio train derailment: Norfolk Southern ordered to pay for clean-up costs
Recent Alps snow cover decline 'unprecedented' in past 600 years
Australia at risk of electricity supply shortages as renewable projects lag behind coal plant closures | Energy
Venice canals start to run dry as low tide and lack of rain hit
The mysterious items washing up on beaches tks Avis Easteal
Demand increases for produce solution for imperfect fruit
Brazil: flooding and landslides kill dozens in São Paulo state
Dumping radioactive water in Hudson River is 'best option,' per Indian Point nuclear facility owner
Italy faces another year of severe drought after little winter rain or snow
Magnesium as the Metal of Dematerialization
Sucking Up to Business Leads Directly to Ecological Collapse
The New Yorker: What Does It Mean to Be "Indigenous"?
How big Christian nationalism has come courting in North Idaho
Work more hours if you can't afford food, Therese Coffey suggests
The humbling of Gautam Adani is a test for Indian capitalism
This striking image won our 'Pictures of the Year' photo contest
Two weeks after the Turkey-Syria earthquakes – a photo essay | Turkey-Syria earthquake 2023
You're not going to believe what I'm about to tell you tks Emile Bloemen
How the Housing Shortage Warps American Life
'There may still be surprises': Jeremy Farrar warns of pandemic perils ahead
Photographers capture aurora australis phenomenon in WA's Albany and Northam
East Palestine, Ohio residents describe effects of train derailment on their bodies and environment
Antarctica's 'Doomsday Glacier' is in trouble, scientists say
'Extreme situation': Antarctic sea ice hits record low
Antarctica's Thwaites glacier at mercy of sea warmth increase
Antarctic Researchers Report an Extraordinary Marine Heatwave That Could Threaten Antarctica's Ice Shelves
Vast glacier at mercy of sea warmth increase
'Extraordinary marine heatwave' could threaten Antarctica's ice shelves
Sea level rise poses 'unthinkable' risks for the planet, Security Council hears
Rising seas threaten 'mass exodus on a biblical scale', UN chief warns tks Kevin Cottam
Future sea-level projections with a coupled atmosphere-ocean-ice-sheet model
Twice as Much Land in Developing Nations Will be Swamped by Rising Seas than Previously Projected, New Research Shows
France tears down beach apartment block as rising sea bites
World risks descending into a climate 'doom loop', warn thinktanks
Emission Cuts Will Fail to Stop Climate Change. What to Do Then?
Nearly 30 dangerous feedback loops could permanently shift the Earth's climate, scientists say
World Bank chief resigns after climate stance misstep
David Malpass: World Bank leader who was called climate denier quits
Water carved New Zealand's stunning landscape. Now too much is risking lives
New Zealand minister decries climate crisis 'lost decades' in wake of Cyclone Gabrielle
New Zealand cyclone death toll climbs to five with 'grave concerns' for 3,500 missing as military delivers aid to cities cut off by devastating floods
Evacuations urged as 'potentially devastating' storm lashes New Zealand
Three dead after New Zealand declares state of emergency
Child among four dead in New Zealand as 1,400 remain missing
Thousands left without power in New Zealand
Cows follow farmer's voice, swim through Hawke's Bay floodwaters tks Gilly Chater
Fresh storm warnings for New Zealand's worst-hit regions as death toll rises to five
Cyclone Gabrielle floods: Hawke's Bay, Gisborne isolated and running low on supplies – death toll set to rise as witnesses describe seeing 'multiple bodies'
New Zealand: search for the missing as Cyclone Gabrielle death toll climbs to nine
Extreme heatwave conditions: Bureau of Meteorology provide national update | 9 News Australia
'Birdsville mindset': what an outback town where the roads melt can teach us about living with heat
Solar's stunning journey from lab curiosity to global juggernaut wiping out fossil fuels
Cacti replacing snow on Swiss mountainsides due to global heating
Scientist Rebellion Letter: We are Not Safe!
Wind-powered cargo ships are the future: Debunking four myths that stand in their way
Thousands of solar panels sent to power recovery effort in earthquake devastated Türkiye
Governments Spent Record $1 Trillion Last Year Subsidizing Fossil Fuels
Australia: Super funds face the future of fossil fuels
Trump silent on Ohio train derailment after lawmakers descend into blame game
Derailed Train in Ohio Carried Chemical Used to Make PVC, 'the Worst' of the Plastics
A week after evacuations near the toxic Ohio train wreck ended, anxious residents pack meeting to express doubts about safety
'I Don't Want to Take My Kids Back to That': Ohio Residents Fear Toxic Aftermath of Train Crash
"There Will Be More Derailments"
"You Should Feel Guilty for Nothing" says Judge, as he finds Seven Guilty and Aquits Two, for Disrupting Esso Terminal in Birmingham
Yes, you can have kids and fight climate change at the same time
"If they don't believe the science, they can fuck off:" Forrest backs coal and gas ban
Climate change may have made it easier for mosquitos to spread Malaria
Europe proposes mass exit from energy treaty
Coca-Cola says it's difficult to source recycled plastic at a 'reasonable' price in Asia
Essential insects in East Asia have declined massively, study finds
Europe on the verge of water catastrophe as groundwater reserves dry up, scientists warn
Pollinator declines linked to half million early human deaths annually
A third of companies linked to deforestation have no policy to end it
Saving the world's largest animal can help reduce carbon emissions, study shows
'Let them eat lentils' won't save us from animal farming – we must embrace meat substitutes
Fossil fuel emissions to peak within two years as global decarbonization picks up steam tks Dr David Ko
Extrapolations — Official Trailer
Taliban bans contraception calling use a 'western conspiracy'
Revealed: the hacking and disinformation team meddling in elections tks Sue Adams
Why the world needs Ukrainian victory
CEO Pay Was Up 21% in 2022. These Are the Most Overpaid CEOs, According to a Shareholder Advocacy Group
Buzzfeed Columnist Tells CEO to "Get Fucked" for Move to AI Content
Well, I never: AI is very proficient at designing nerve agents
Babbage: Will bird flu cause the next human pandemic? The Economist Podcasts
Mass death of sea lions from bird flu suggests virus may be spreading between mammals in the wild
Is the US prepared for a possible bird flu pandemic? What we know.
It Is Journalism's Sacred Duty To Endanger The Lives Of As Many Trans People As Possible tks Brian Sibley
Young people are more likely to die of heart attacks post-COVID, study finds. But why? tks Joe Augustin
The death of shame tks Phillipa Edwards
So your friend came out as non-binary: here's how to use pronouns they/them tks Ken Craig-Saunders
The Dalai Lama on Why Leaders Should Be Mindful, Selfless, and Compassionate
Millions Suffer Cold and Grief After Catastrophic Quake, Awaiting Help
BBC sees children dig through rubble
'As soon as he looked at me, I started crying'
Freezing weather adds to despair as quake toll passes 21,000
No More Antakya: Turks Say Quake Wiped Out A City and A Civilization
Ceyda was 19 when the quake buried her building – the tragic story of a lost community The eyewitnesses who captured the quake on social media
Dramatic moments from first quake on video
TV crew flee live broadcast as second quake hits
After the Quake: Scenes From Turkey and Syria
Turkey earthquake death toll prompts questions over building standards
'The hospital was collapsing with my son inside'
Newborn baby pulled from collapsed building
Bodies found in search for volleyball team
Donations for Turkey and Syria
International Committee of the Red Cross
Syrian American Medical Society
International Rescue Committee
The Center for Disaster Philanthropy
Charity Watch and the charities it recommends
Back to Climate
Antarctica's Collapse Could Begin Even Sooner Than Anticipated
Scientists Studying Earth's Trees Issue Stark Warning to Humanity
There May Not Be Enough Food For Everyone in 2023
The Coming Crisis: Water, Not Oil: Interviews with Terry Gross
Cyclone Gabrielle: New Zealand braces for storm after record floods
Is There an Off-Ramp for Civilization?
Climate Model Summary, Bureau of Meteorology
Where is the next Einstein? Where is the next Einstein?
Palm oil is actually not that bad (anymore)
Exxon smashes Western oil majors' profits with $56 billion in 2022
BP scales back climate targets as profits hit record
Farming, pharmaceutical and health pollution fuelling rise in superbugs, UN warns
Bird flu outlook is 'grim' as new wave of the virus heads for Britain
Garden pesticides are contributing to British songbird decline, study finds
'Vampiric overconsumption' and 'monster profits': UN chief on the top climate concerns of 2023
HS2 Ltd miscalculating impact on nature – Wildlife Trusts
The Direct Political Actions Needed to Save Humanity From An Imminent Climate Change-Driven Extinction
Antarctica Hasn't Warmed In 70 Years Despite CO2 Rise, Stumping Scientists
We're taking Shell's Board of Directors to court
The Legal Decision That Could Rewrite the Abortion Battle—Again
Google targets low-income US women with ads for anti-abortion pregnancy centers, study shows
China seeks 'bold' steps to lift birth rate
Why Is the U.K.'s Free Healthcare Service Falling Apart?
Private schools are poaching teachers from the public sector with better salaries, principals say tks Claire Kielty
Consumers Are Starting to Freak Out The Journal Podcast
Orca mothers make 'lifelong sacrifice' for sons
10 biggest world threats of 2023, ranked
The Sunday Read: 'Has the Amazon Reached Its "Tipping Point"?' The Daily Podcast
Climate Tech Investing in Deep Decarbonization Climate Rising Podcast
Revisiting the "father of capitalism" The Gray Area with Sean Illing Podcast
Davos 2023: Women's Leadership: Towards Parity in Power World Economic Forum Podcast
A short history of sadness The Documentary Podcast
Super Soul Special: Daniel H. Pink: A New Mind Oprah's Super Soul Podcast
Is America broken? The Gray Area with Sean Illing Podcast
The Political Scene | The New Yorker: An "Anger Olympics" Between Trump and the Rest of the 2024 Republican Field
The Journal.: China's Accidental Dissidents
The Daily: The End of the Pandemic Emergency in the U.S.
Kris De Decker: "Low Tech: What, Why and How" | The Great Simplification #33
Coldest wind chill ever recorded in continental US, say forecasters
The Arctic and Antarctic saw record warmth and ice melt in 2022Antarctic sea ice in rapid decline this season
Is Antarctica Melting? Yes, and Glaciers Are Losing Tons of Mass Every Year
Nuclear Fusion Isn't the Silver Bullet We Want It to Be
Weather, Auckland floods live updates: Northland declares state of emergency, red and orange rain warnings for Auckland, Coromandel, Bay of Plenty including Tauranga and Rotorua
What caused Auckland's wettest day – and where climate change fits in
New Zealand roiled by flash floods, landslides for third day
World's biggest investment fund warns directors to tackle climate crisis or face sack tks Kevin Cottam
Pursuing economic growth will kill us all in the end
Planning your 2023 travel? Skip these places in order to save them
Shell announces record annual profits of £32.2bn after energy price surge
Shell faces groundbreaking complaint for misleading US authorities and investors on its energy transition efforts
Social change more important than physical tipping points : Newsroom : Universität Hamburg
Beware! Climate change will alter the way we live
Environmentalist Manuel Esteban Paez Terán's death is part of a disturbing trend
An apology to my grandkids for not fighting in the war of our times tks Oliver Gill
DAVOS WEF Idea of de-globalization is a 'mirage,' says historian Niall Ferguson
Defra slashed tree target after lobbying by National Farmers' Union
Azerbaijan weaponises conservation law in conflict with Armenia
Why don't we talk about acid rain and the ozone hole anymore? Scientists debunk misinformation tks Kevin Cottam
Batya Ungar-Saron: Davos Climate Elites Love Private Jets, Hypocrisy
We are 'greening' ourselves to extinction
Nigeria floods: Songs and testimonies from a drowning world
In the Fight Over Gas Stoves, Meet the Industry's Go-To Scientist
2023 is a fork in the road for bold action to accelerate clean transportation
Ukraine war to accelerate shift to clean energy, BP says
Another whale mysteriously washes ashore on US East Coast
Voluntary carbon markets: a misunderstood climate solution
Missing radioactive capsule found in Australia
Scientists Are Uncovering Ominous Waters Under Antarctic Ice
Is This Collapse?
Pakistan rupee plunges as authorities loosen controls to revive bailout
Ardern may need ongoing security as true extent of threats is revealed
Czech Voters Deal a Blow to Populism
Kremlin-Linked Group Arranged Payments to European Politicians to Support Russia's Annexation of Crimea
How America Lost Its Grip on Reality
Secretive Saudi executions leave families in the dark Published
Paris Olympics: Up to 40 countries could boycott Games, says Poland sports minister
'It's not who we are,' wails British Gas. Sorry but when you're using bailiffs to install meters, that's exactly who you are
TikTok's 'De-Influencing' Trend Is Here to Tell You What Stuff You Don't Need to Buy
America's Never-Ending War With… Itself
It's Time for the Scientific Community to Admit We Were Wrong About COVID and It Cost Lives
We are all playing Covid roulette. Without clean air, the next infection could permanently disable you tks Angela Frechette
Is it time to take a pause? I encourage you to listen to this podcast with Kevin Cottam, the Global Nomad, where we discussed why it is so important to stop, pause, reflect, think and then act. A privilege to know you Kevin.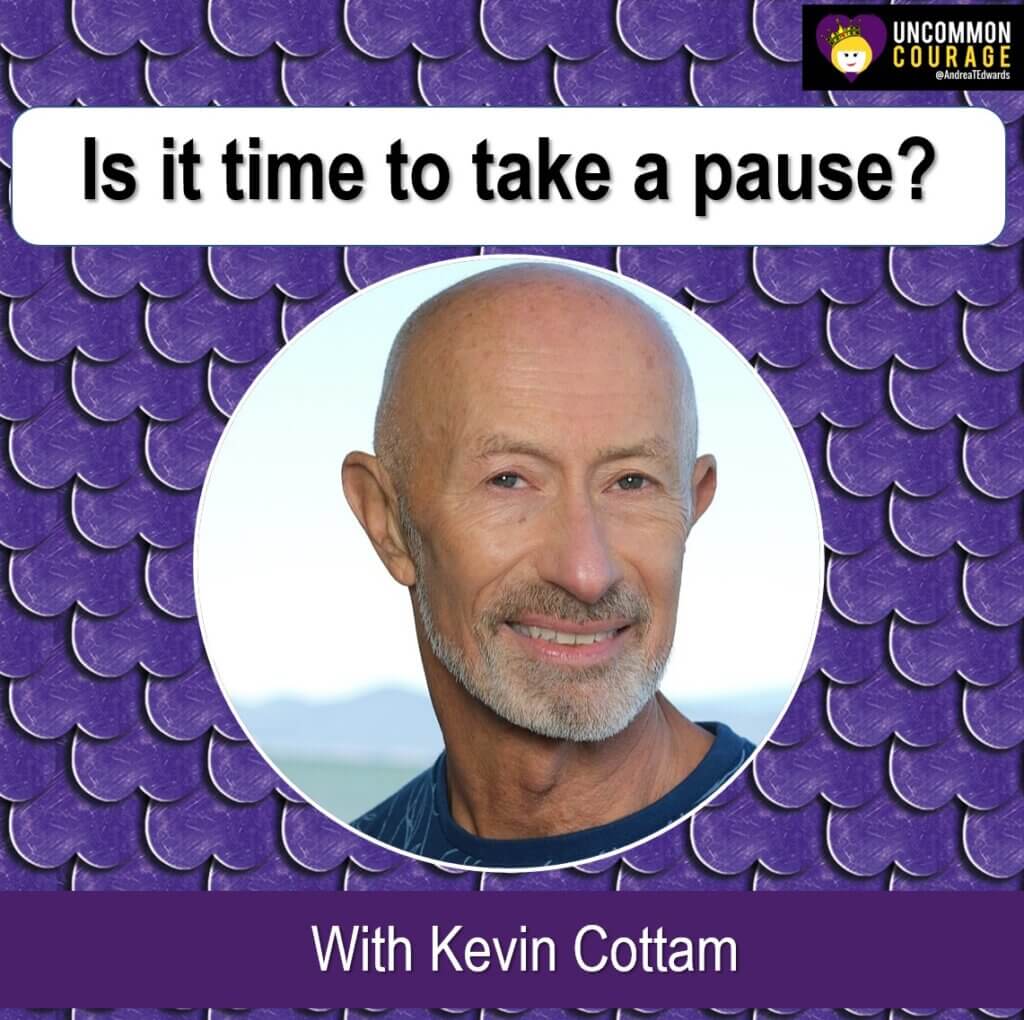 A small social media/climate tip – let's start rejecting ads of products not sustainable with a healthy planet.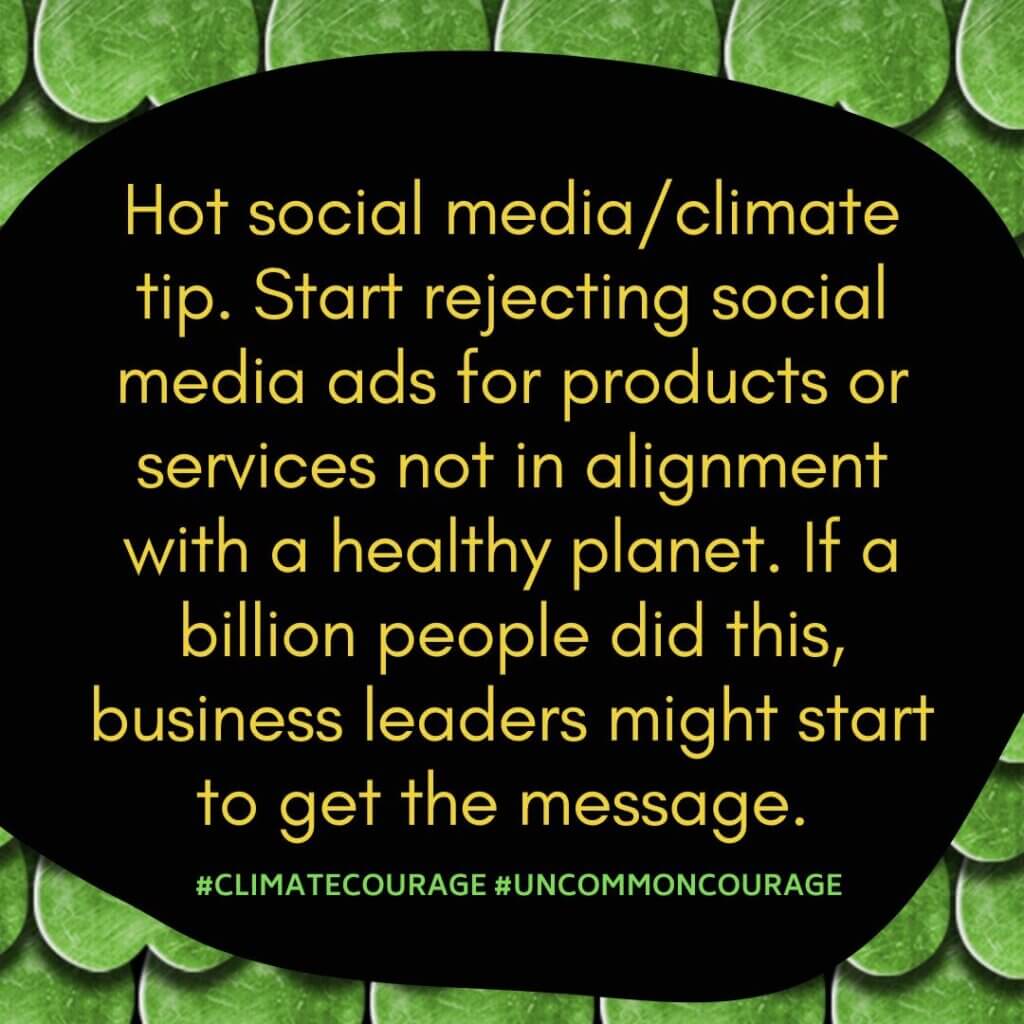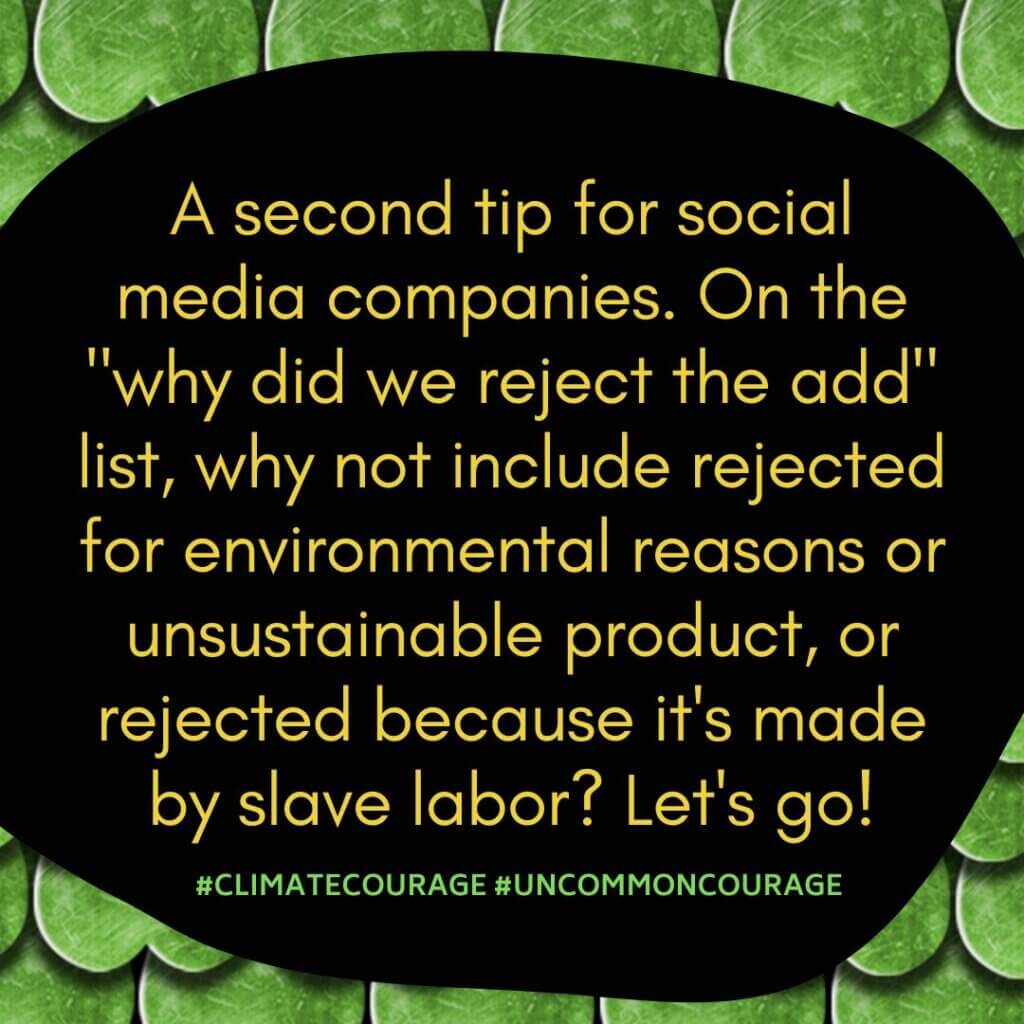 Nature x Humanity (OXMAN)
Wow! Iceberg larger than London breaks off Antarctica
Halley station: UK polar base secure after big iceberg breakaway
Climate crisis? Who knew? Turns out the oil industry did – David Suzuki Foundation
'Brazil was asleep': as the rains come, hope reawakens for the Amazon tks Kevin Cottam
Auckland floods: New Zealand city declares emergency after torrential rain
Newly discovered deadly pools beneath the ocean kill anything that swims into them
One of the World's Coldest Places Is Now the Warmest it's Been in 1,000 Years, Scientists Say
Cultivated Meat Regulation: The 10 Most Supportive Countries, From Funding To Policy
Greta Thunberg says Davos elite are prioritizing greed and short-term profits over people and the planet
Algeria Sees Rare Snowfall; 157 Afghans Now Confirmed To Have Frozen-To-Death In "Coldest Winter On Record"
African forest elephants fight climate change by contributing in surprising ways to natural carbon capture tks Denise Chai
Davos 2023: A Conversation with Satya Nadella, CEO of Microsoft World Economic Forum Podcast
'Assassinated in cold blood': activist killed protesting Georgia's 'Cop City'
Depleted Under Trump, a 'Traumatized' E.P.A. Struggles With Its Mission
Farmers Are Creating Circular Gardens in the Sahara Desert. Here's Why
Davos 2023: Finding Europe's New Growth World Economic Forum Podcast
ENSO: Recent Evolution, Current Status and Predictions
Brian Cox Shuts Down Celebrity Flat-Earther On Live Radio
Davos 2023: Keeping the Pace on Climate World Economic Forum Podcast
North Korea issues 'extreme cold' weather alert
Brazil airlifts starving Yanomami tribal people from jungle
'No chance' of global heating below 1.5C but nuclear tech 'promising' in climate crisis, Bill Gates says
william e rees the enigma of climate inaction and the human nature in policy failure
Jordan Peterson: climate change denier and faux science-lover
What cities are doing to fight climate change
How a Delhi district stopped the ground from sinking
EMISSIONS 29 April 2021 15:00 Explainer: Will global warming 'stop' as soon as net-zero emissions are reached?
Mining quantities for low-carbon energy is hundreds to thousands of times lower than mining for fossil fuels
You want to reduce the carbon footprint of your food? Focus on what you eat, not whether your food is local
The search engine for a better world
Star teenage British athlete won't fly to Australia over climate concerns
Cameras show tornado ripping through Texas town
Davos 2023: Women's Leadership: Towards Parity in Power World Economic Forum Podcast
Did an Australian linked mining firm trigger a natural disaster? tks Vicky Coburn
Jacinda Ardern abuse 'abhorrent', says incoming NZ PM Chris Hipkins
Jacinda Ardern's burnout highlights the pressure world leaders face
Lula accuses Bolsonaro of genocide against Yanomami in Amazon
Russia-affiliated journalist paid for Quran burning in Sweden
Older Voters Know Exactly What's at Stake, and They'll Be Here for Quite a While
Ending The Social Security Tax Break For The Rich
We have far more to fear from stupidity than evil
'My hate is pure and not misogynistic' – how the right wing Trolls are defending their toxicity
We Need a Revolution in Clean Indoor Air
Billionaires at Davos don't think COVID is a cold
Health leaders urge governments to step up COVID control
Heart-disease risk soars after COVID — even with a mild case
Afghan women The Documentary Podcast
A student asked her cosmology professor the meaning of life. Here was his response.
Homosexuality is a sin but laws criminalising it are unjust, says Pope Francis
Dystopian Billionaires Are Riding the Climate Tiger Praveen Gupta is one of the top writers at Illuminem and he is worth following. Great read.
Interview with Andrea Edwards on Leadership & Transformation – very grateful to Marylen Ramos-Valesco for having me on her leadership and transformation show, where we discussed the future for leaders, within the context of climate escalation.
Why Overpopulation is Actually a Problem
Energy saving policies could put lives at risk as global heating intensifies: study
WEF 2023: Snowless Davos Shows the World's Elite Climate Risk to Global Economy
'Ridiculous': Greta Thunberg blasts decision to let UAE oil boss chair climate talks
'Very little capital' going into climate adaptation in emerging Asia: study
The Melodrama of Climate Change Denial (greeneuropeanjournal.eu) tks Oliver Gill
Crowds flock to US suburb to witness snowy owl visiting from the Arctic
Why combatting climate change means embracing degrowth
Why your recycling doesn't always get recycled tks David Lim
'Extinction crisis' of sharks and rays to have devastating effect on other species, study finds
Where Moms Hover Over Starving Children
Revealed: more than 90% of rainforest carbon offsets by biggest provider are worthless, analysis shows
Wall Street's Biggest Banks Set for Fed Climate Impact Exercise
Record high temperatures and greenhouse gases seen in 2022
Why We Need To Wake Up The Snake
We're in a new 'polycrisis' era and the World Economic Forum just warned us what to prepare for
Environment risks dominate in "polycrisis" world – WEF survey
Phuket Opinion: Taking the strain tks Steve Johnson
California battles deadly storms with millions under flood watch
The Lost Forest Gardens of Europe
The case for companies to pay climate reparations
New York to Charge Emitters $1 Billion per Year, Reinvest in Emissions Reduction
How Finland Is Teaching a Generation to Spot Misinformation
Extreme swimmer Lewis Pugh: 'The polar regions are the ground zero of the climate crisis'
New Zealand egg shortage threatens pavlova
California braces for another storm, Biden declares disaster
Microscopic animals revived after 24,000 years in permafrost
Warming ocean waters in Western Australia are a 'sentinel of climate change', UWA researchers say
'If you win the popular imagination, you change the game': why we need new stories on climate
EUROPE Greta Thunberg rips 'completely ridiculous' move to let UAE oil chief lead COP28
Davos 2023: Day 1 – Cooperation in a Fragmented World,World Economic Forum Podcast
Frodsham rewilding: What happens when a golf course returns to nature?
Warning of unprecedented heatwaves as El Niño set to return in 2023 tks Kevin Cottam
Not cool: push for insulation in all Australian rental homes as study shows dangerous heat levels
Go to Texas to see the anti-green future of clean energy
Atmospheric dust may have hidden true extent of global heating
This Is the Dying Phase of Reaganism–and It's Hideous
How 'everywhere chemicals' help uterine fibroids grow
The green trade row dividing the Davos elite
UN head accuses fossil fuel firms of business models 'inconsistent with human survival'
Ecologists concerned about Asia's coral health as yellow-band disease wipes out Thailand's reefs
Coffee pod carbon footprint better for planet than filtered brew
UAE's Cop28 president will keep role as head of national oil company tks Samantha Gayfer
Greenland sees hottest temps in 1,000 years. How its melting ice sheet has major impact on sea level
The ocean's temperature was hotter than ever in 2022, scientists say
The rich and powerful flocked to Davos via private jet to discuss climate change, study finds
Greenpeace slams billionaires over private jet 'hypocrisy' at Davos summit
Exxon Accurately Predicted Global Warming, Years Before Casting Doubt on Climate Science
Accelerating the Energy Transition: The U.S. Inflation Reduction Act Climate Rising Podcast
Outlook? Terrifying: TV weather presenters on the hell and horror of the climate crisis
Shell to spend $450m on carbon offsetting as fears grow that credits may be worthless
Activist Greta Thunberg says Davos elite 'fuelling destruction of the planet'
Malacca Strait: How one volcano could trigger world chaos
UN boss to Davos: You're the problem
Mexico plans to ban solar geoengineering after rogue experiment
'Super-tipping points' could trigger cascade of climate action
Great White Sharks Are Being Scared From Their Habitat by Just 2 Predators
Comedian Leaves Oxford Union SPEECHLESS – tks Dion Jensen
2023 Edelman Trust Barometer | Edelman tks Damian Corbet
The world's biggest PR firm claims to be an expert on trust – but is it?
Even kids are worried ChatGPT will make them lazy plagiarists, says a linguist who studies tech's effect on reading, writing and thinking
The complication of concentration in global trade
Cyber attacks set to become 'uninsurable', says Zurich chief tks Kevin Cottam
Long COVID: major findings, mechanisms and recommendations
China's Population Falls, Heralding a Demographic Crisis
The richest 1% have pocketed $26 trillion (£21 trillion) in new wealth since 2020, nearly twice as much as the other 99 per cent of the world's population, an Oxfam report reveals today.
King Charles to divert Crown Estate windfall to 'public good'
Social fabric weakens amid deepening divisions tks Damian Corbet
Does quantum mechanics favor Buddhist philosophy?
World Economic Forum annual Global Risks Report 2023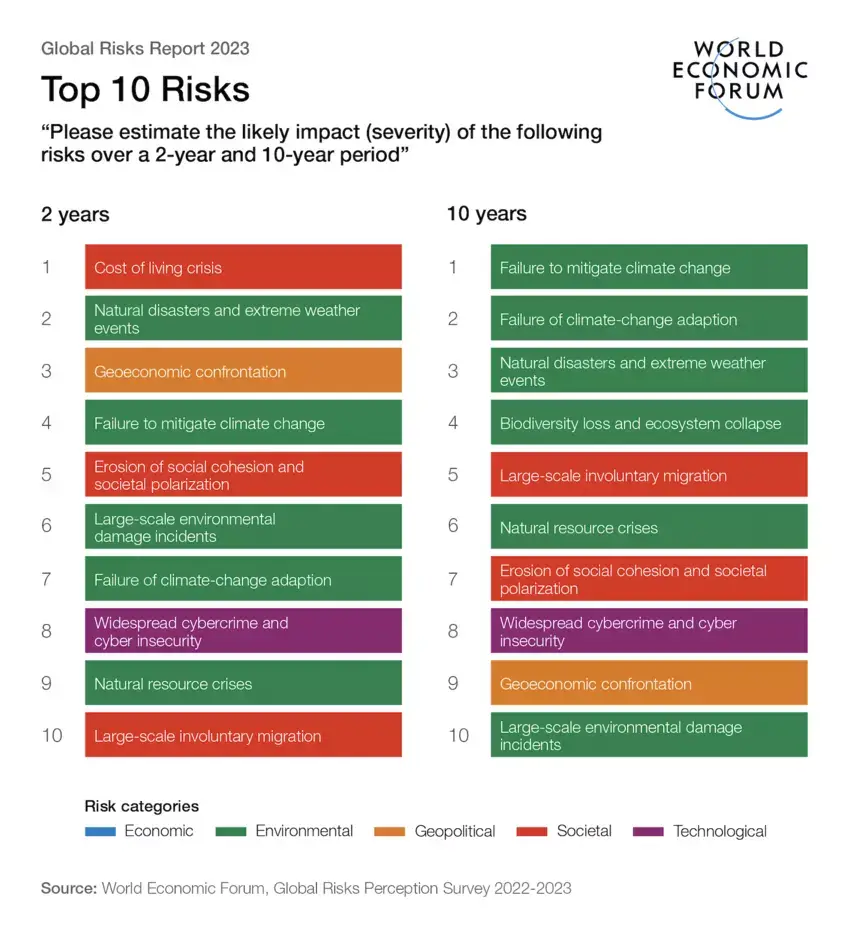 William E. Rees: "The Fundamental Issue – Overshoot" | The Great Simplification #53
Welcome to the age of the polycrisis: the Global Risks Report 2023 World Economic Forum Podcast
'Out-of-control financial collapse': Fossil fuel market crash could cost UK £674bn
'Ticking timebomb' as ageing landfill dumps threaten English beaches
UK could face 'banking crisis worse than 2008' if City fails to prepare for fossil fuel collapse
The Fall of The Amazon Could Trigger a Global Cascade of Tipping Points
Great Salt Lake on track to disappear in five years, scientists warn tks Denise Chai
Australia flood crisis: 'Once in a century'
Welcome to the World's Biggest Problems Quiz! tks Andy G. Schmidt
Mystery of why Roman buildings have survived so long has been unravelled, scientists say
England's new ban on single-use plastics sounds good – but it is a surrender to big business
Individual action makes little difference to the climate crisis – we need to go after Big Oil, says author
Flies are taking over thanks to climate change — while moths and other pollinators disappear
Germany's biggest weekly magazine asks: "Was Marx right after all?"
Climate change is forcing wildlife to move north — and they're bringing diseases with them tks Kevin Cottam
Fashion brands paid Bangladesh factories less than cost
A gray whale gave birth as a whale watching tour looked on
Millions at risk of flooding as fierce storm lashes California Published
Joshimath: The trauma of living in India's sinking Himalayan town
We're taking Danone to court over plastic pollution
Collapse Now and Avoid the Rush
The Toxic Legacy of 3M's 'Forever Chemicals'
How California could save up its rain to ease future droughts — instead of watching epic atmospheric river rainfall drain into the Pacific
Banks and countries pledge over $9bn to rebuild Pakistan after catastrophic floods
Landslides, sinkholes, floodwaters plague soggy California
Green jobs are booming, but too few employees have sustainability skills to fill them – here are 4 ways to close the gap
Storms relentless as California drenching goes on
What are El Niño and La Niña, and how do they change the weather?
A disturbing 1995 prediction by Carl Sagan accurately describes America today
Oceans were the hottest ever recorded in 2022, analysis shows
Overshooting climate targets could significantly increase risk for tipping cascades
Disaster in the sea and a warning of more
In a Famed Game Park Near the Foot of Mount Kilimanjaro, the Animals Are Giving Up
The New Soldiers in Propane's Fight Against Climate Action: Television Stars
Today's Contemplation: Collapse Cometh XC
HSBC made a secretive multimillion-dollar loan to an energy company that is bulldozing a village in western Germany
Climate change: UAE names oil chief to lead COP28 talks
Race to find survivors after tornadoes tear through southern US
Breakaway iceberg raises concerns over Antarctica's 'doomsday glacier'
California's hydro-climate whiplash explained
Greenwashing terms to avoid at any cost
Watch our World's social and environmental challenges
Net zero: Climate action delay will hurt economy, Tory MP's review says
How to Save the Planet: Degrowth vs Green Growth?
Himachal Pradesh: Thousands despair as India Adani plants shut down
Temple Grandin: Society Is Failing Visual Thinkers, and That Hurts Us All
Male inequality, explained by an expert | Richard Reeves tks Emile Bloemen
Iran protests: Jailed activist Sepideh Qolian describes brutality in letter
'A great day for the country': Uganda declares an end to Ebola outbreak
UK Meteorite That Fell To Earth Contains Building Blocks For Life
On Polarization: Yuval Noah Harari and Esther Perel in Conversation
Half of world's glaciers to 'disappear' with 1.5C of global warming tks Susannah Hasenoehrl
Elon Musk's Jet Made 134 Flights in 2022, Shortest Lasted 6 Minutes
In photos: Severe cold wave grips north India
Widespread damage to California coast in wake of major storms
Severe weather causes havoc across the US
Evacuations ordered in California as deadly storm slams into coast
#TeenTok Influencers Test TikTok's Rules, Straining Moderators
A New England Town Invaded by Coyotes Calls in the Sharpshooters
Dutch Close Europe's Biggest Gas Field Despite Energy Crisis
Rahul Gandhi is marching the entire length of India. I joined him to find out why
The Damage Done by a Hollywood Stereotype
'Extreme event': warm January weather breaks records across Europe
Extinction Rebellion announces move away from disruptive tactics
Climate Action- Right Way, Wrong Way
"We are in a debt trap" – Nouriel Roubini on 10 'megathreats' to our world and how to stop them
This NHS crisis is historic – a war footing is the only way to deal with it
Happisburgh: The Norfolk village crumbling into the sea
Snapshots, Hotshots and Moonshots: Images of Climate Change in 2022
World risks 'collective suicide', UN chief warns climate summit
Want to get in touch? All of my contact information is here on Linktree.
Environment education
Four environment resources to help you navigate this challenging territory.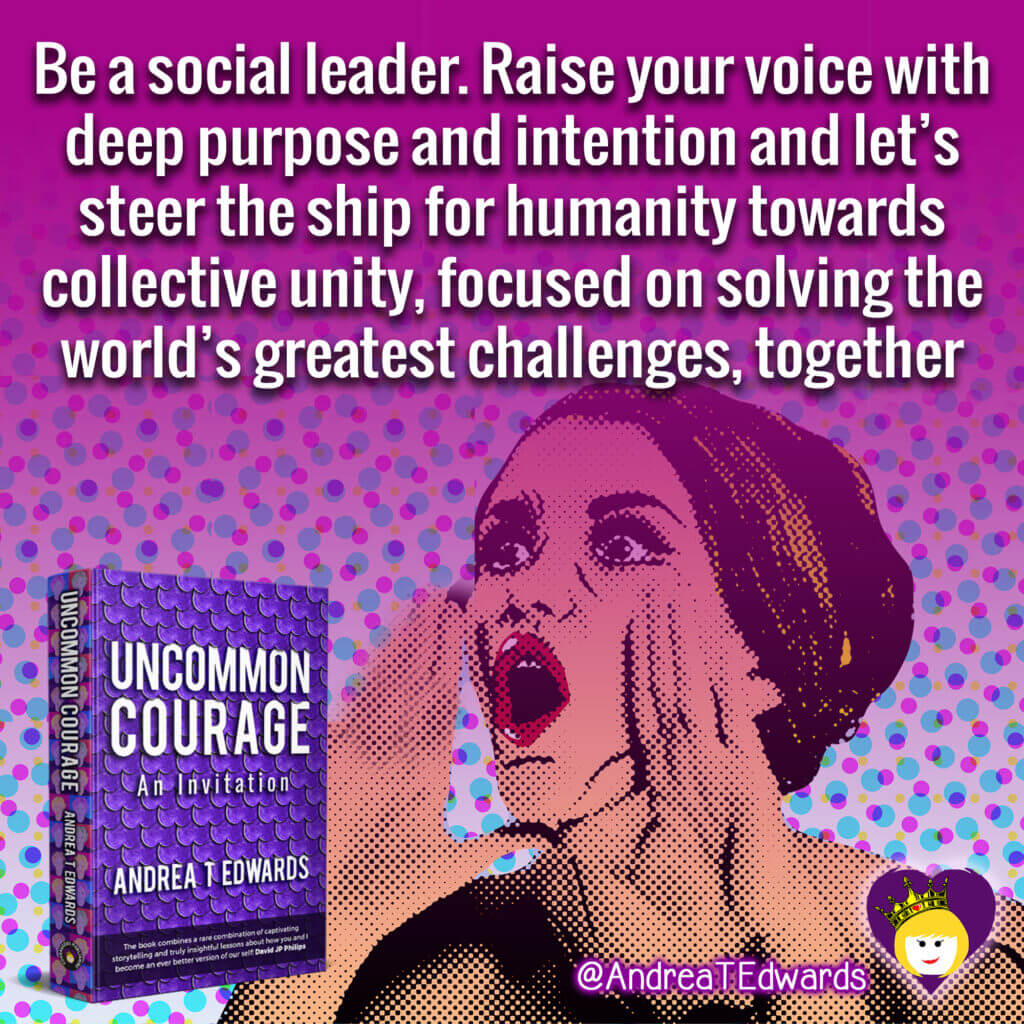 Uncommon Courage: an invitation
Uncommon Courage is an invitation to be your courageous best self every day. It's also an antidote to the overwhelm, fear, and rage rolling around the world. But it's more than a book; it's an invitation to join an inclusive community that wants to better understand humanities challenges – both global and personal – in order to take courageous action and create a better world for everyone. If Covid19 has given us the time and space to reflect, Uncommon Courage gives us the nudge we need to create lasting change.
You can buy it on Amazon, Apple Books, Barnes & Noble, Book Depository, Booktopia, Smashwords, Kobo, Gardners, Odilo, Indie Bound, BookShop by BookTrib and Scribd.
Better yet, order it from your local bookstore, so you can #SupportLocal.
You can read the reviews, including a new five-star review on Book Commentary, another five-star review on ReaderViews, a review on BookTrib, and three more on Booklife, another on Book Commentary and Blue Ink Reviews. I'm also collating reviews on my Website too. Have a look and grateful to everyone who has written or recorded one.
Come and join the conversation in my Facebook Group Uncommon Courage.
Listen in to the Uncommon Courage, the podcast on Apple, Spotify and everywhere podcasts are published.
Check out my Livestreams
The Know Show, a fortnightly wrap up of the news!
Climate Courage, a fortnightly conversation on issues that matter to you and I, focusing on the actions we can all take.
Get notified when we go live on YouTube @AndreaTEdwards
Listed by Book Authority in the 100 Best LinkedIn Books of All Time and 22 Best New LinkedIn eBooks To Read In 2021 and 2022 categories. Grab it today if you want to take your professional presence to the next level! When it comes to LinkedIn, it really is time to ask — can you really afford not to have this book in the hands of every employee?
Are you a Social CEO? The Social CEO: How Social Media Can Make You A Stronger Leader.
Want to claim your stage? Unleash Your Voice – Powerful Public Speaking for Every Woman
Feedback
Have I done a great job for you? Can you write a reference on my LinkedIn profile or on my Google Business page? If not for me, why not write one for someone else who inspires you or has helped you? Join the #GivingEconomy.