We're delighted to share testimonials written by our clients on our training and speaking services. If you are considering our social leadership workshop for your employees, I encourage you to read the many real testimonials of businesses and individuals who have partnered with The Digital Conversationalist.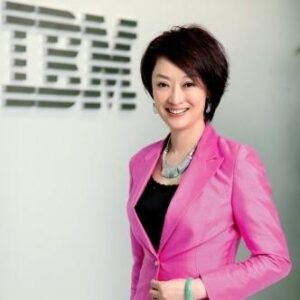 CMO IBM APAC, GM of Digital Sales and CMO IBM Greater China Group
Andrea it was amazing to have you speak to our regional team yesterday!! I can tell you are a true role model of being your authentic self! Loved your message - simple, real, relevant and humane. Thank you!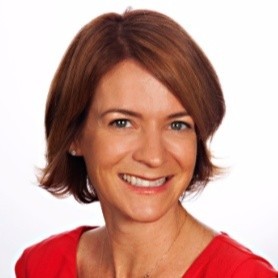 Chief of Culture & Content, IBM Asia Pacific
Andrea, I just wanted to say a big THANKS for speaking at our online APAC Community Meeting today and sharing your POV. You are, as always, a wonderful partner to IBM and a pure pleasure to work with. We're looking forward to helping our marketers take better care of themselves...on and off social!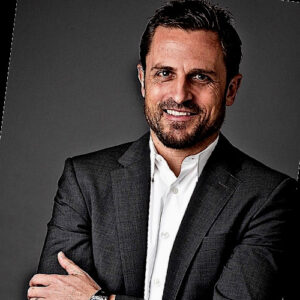 Global Communications Director, GE
Andrea understands content and what to do with it better than anyone and her strategic, common sense and realistic approach on all things 'social' is a breath of fresh air. Above all else, she's a communications professional who knows how to have an impact and be effective over the long term. Andrea is a very positive and generous person with a genuine passion for what she does. She's terrific.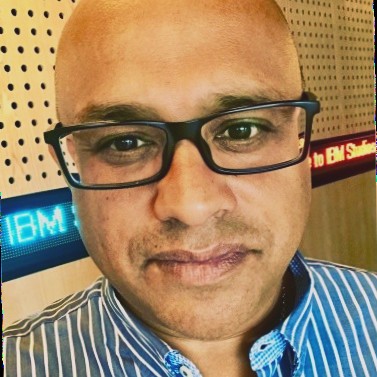 CMO, IBM Systems for Cloud
Andrea is the best Personal Branding and Content Marketing mentor I've had the fortune to work with. Wherever she goes, she empowers.

Account Executive, LinkedIn
Walked in a cynic, came out inspired.

Vice President, IBM Systems, Asia Pacific
You have taught us much and inspired us more. We are all grateful for the contributions you made to the IBM team to give us the skills, and instil in us the passion, to amplify our authentic voice and personal brand.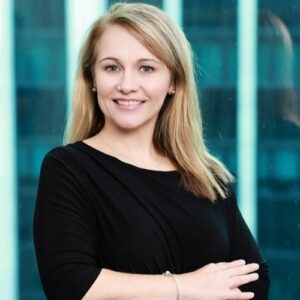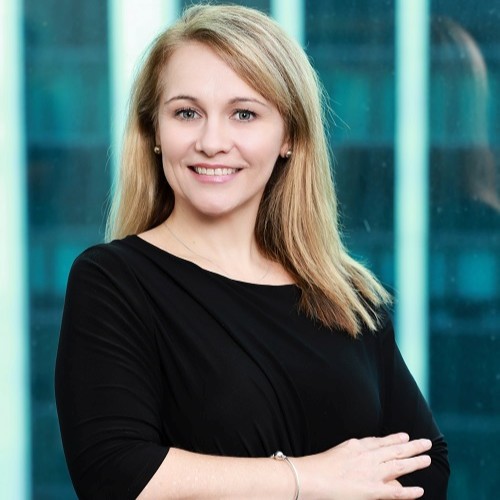 APAC Recruitment Manager, RBS
I met Andrea when we were seeking a professional trainer to help RBS employees update their LinkedIn profiles to improve job search opportunities. I cannot say enough about the impact Andrea has had on the 200+ employees that have attended her sessions. More than updating LinkedIn, Andrea is getting people to tap into what they stand for and she encourages them to go out into the world as an ambassador for themselves first, and their business second. I have watched people's lives completely change from this training, as they come out inspired, impassioned and ready to take ownership of their future through the amazing tools we have available to us today on social media. Andrea lives and breathes this stuff, but more than anything, she passes her passion on to her audience and considering the vast cultural mix of our employees, it's saying something that she can touch so many with her message. I enjoy working with Andrea immensely, and if you are seeking to train your employees to be ambassadors for your brand, or are going through changes and want to help your employees find new work, I could not recommend a professional more. Andrea is great to work with and I promise you something else – you're going to have a lot of fun working with Andrea too!

CTO, IBM Asia Pacific
Fabulous how energetic and with lots of very practical advice you helped me and many on my team to use social media and establish a social presence! Keep going 🙂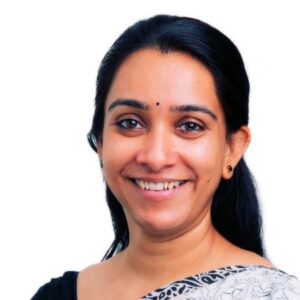 Technical Sales Executive, Storage and Software Defined Solutions, IBM Asia Pacific
Thank you Andrea for being the guiding star. It was fun to learn and apply. You were too good in communicating the nuisances of the art, without being too complicated or preachy.

Product Marketing Manager, Microsoft
Even as a marketer for 13 years, it was great learning how to use social sites to share my voice and build relationships. It was important to shift from a traditional way of seeing social sites as a way of socializing, as to personal branding and making a difference.

Head of Mid-Market Sales, SE Asia, LinkedIn
I'm a leader in social selling for a social media company. I need to invest more in my digital reputation to aide career and team sales.

Content Marketing and Social Media Marketing Manager, IBM Innovation Services, Asia Pacific
IBM engaged Andrea to train senior executives, sales and technical personnel on personal branding and social leadership. And boy, did she deliver! She has a powerful gift of bringing out the human side even in the most unflappable of people. She connects with them in deep and meaningful ways, and they treat her as a personal friend and confidante. I am proud to say that I am one of the lucky few! She has cutting edge knowledge in her field and so far, not one person she has trained has not found value in what she has to offer. She has the rare ability to make people delve deep into themselves and realise their own personal magic. In today's era of apathy, disruption, and the unpredictable, Andrea can point your organisation in the right direction of being human, empathetic, and using your gifts to uplift the world.

HR Director, Unity Group
Andrea is a vibrant and knowledgeable Digital Warrior with expansive understanding of content marketing across AsiaPac! I attended her one day workshop and thought I had a basic knowledge of the digital world ….. I learned so much more! I have now a refreshed understanding of content marketing and the power of social mediums such as LinkedIn, Facebook, Instagram, Snapchat etc…. I'd rate the workshop 10/10. Andrea both personally and professionally comes with my highest support and recommendation.

Regional People and Culture Director South Asia Pacific at World Vision
Andrea ran a Social Media training – it was both very insightful on the importance of Personal Branding and very helpful in navigating through the multiple platforms. Her delivery was fun and authentic using her own life and work experiences in social media and personal branding. Highly recommend Andrea for any advice on Social Media or Personal Branding.

Vice President, Head of Mobility & Internet of Things, IDC Asia/Pacific
I had the pleasure of attending Andrea's one-day personal branding course a few weeks ago. As a technology industry analyst, I regularly use social media to share my insights and point of view on industry trends and announcements – and this course provided me with numerous ways to improve my social media strategy and impact, including many tips on how to increase my followers on LinkedIn and Twitter and better engage with them. I applied many of these hints in the week after the event and I can confirm that I am already seeing the benefits. This course was a great use of my time and I highly recommend it to anyone who is trying to build their personal brand.

Natural Beauty Entrepreneur, Co-founder Biconi
I had my doubts walking into Andrea's workshop if it will be a waste of time, and I went home convinced it was worth every cent. Andrea has the gift of being able to precisely pinpoint how I can start to build my own personal brand online in a matter of minutes – a question I have been struggling with for months without getting anywhere. Magic.

Managing local Cloud Infrastructure as a Service, IBM NZ
I recently had the opportunity to attend a presentation/development session at IBM New Zealand from Andrea on using social media. I entered the presentation sceptical, as I've attended past training on social media training that had either been very procedural (click next to log into LinkedIn, etc) or wishy washy on the whys of social media, with no clear perspective on why I should do anything. What Andrea covered was neither of those. It was a pragmatic session on what it delivers for me personally, as well as useful tips to improve my social media eminence. Most of it was focused on the former, which was great to hear. And the tips were simple and easy to execute (which I've been using since). The session was the best use of my time on social media training compared to any of my past (poor) training! Thank you IBM NZ for arranging this, it was great value.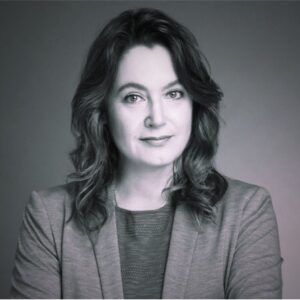 Executive Director, Rutgers Business School, Asia Pacific
When I introduced Andrea at a talk recently, I noted that when she walks in to a room she is known by many. In her presentation to Rutgers' students in Singapore, she gave a number of pointers on how to further their personal brand, and how that can relate to their companies. What has impressed me is the follow up, with Andrea walking the talk in terms of post-event links and social messages. It is great to see someone who does what they say, and does it with such authenticity. Thanks, Andrea.

Country Business Manager at Royal Bank of Scotland
That's 6 hours of my life I don't want back! The reverse is what is said on many a training course but this is probably the best course I have ever attended. It was motivational, inspirational, attention grabbing and one that made me excited to get home and get cracking, not to mention sharing this whole heartedly with many of my friends and colleagues. What was the course…Personal Branding. The mere words cultivate cynicism and uncertainty but the content of this course, teamed with an amazing coach, really was the best use of 6 hours (to the point where I didn't want to go to the bathroom in case I missed anything!). Imagine social media being transformed into a world of opportunity, one where you get to stand out, where you get to have a voice and one which can lead to opening doors you never thought existed. If this sounds appealing to you then I encourage you to attend this course delivered by @andreatedwards as it creates a buzz, an excitement that makes you itch to get started. I have new ideas on blogs and brand-new ways to connect with the world through so many different channels. I encourage you to share the same experience I have! @rbsgroup #andreatedwards #newpossibilities #personalbranding

Professional Speaker, Consultant, Writer, Founding Partner Flame Centre
We spent the afternoon learning about social media strategies with Andrea. I went away with much more clarity about the what, why and how of leveraging social media. The key message that is different is not to use social media to sell ourselves, but to provide value and build relationships. This is a key differentiation. Andrea brings her heart and expertise to the work, she is passionate about sharing and giving, which makes her a joy to work with. Thank you Andrea!

The Self Leadership Coach, Conference Speaker, Facilitating Global Leadership Development & Change
Andrea Edwards is a game-changing thinker on content marketing and social media strategies. Andrea's refreshing 'no-nonsense' approach will both challenge and inspire you to review your approach to online relationship building, sales and marketing. Highly Recommended!

Helping Leaders Lead Better Lives, Author, Speaker, Mentor
Andrea's a superb marketing professional who shows clearly that it's about heart, content and a structured process. Privileged to have her as an advisor.

TEDx Speaker, Trainer, Sustainability, Mindfulness & Leadership, Conscious Leadership Asia, The Potential Project
Andrea is a brilliant content marketer and an expert on social media platforms. I found her workshop on social media and blogging to be very interesting and relevant for my business and personal social media presence. Her information is really state-of-the-art, and is presented in a crisp and lively way. On a personal note, I find Andrea's style really credible and she is confident in her material. Equally, her interaction is authentic and warm. I have no hesitation in recommending Andrea as the go-to person for social media expertise.

Career and Leadership Coach, Master NLP Practitioner, Workshop Trainer, Motivational Speaker, Author
Andrea is undoubtedly the go-to content marketing expert for entrepreneurs, executives and companies in APAC and globally. She is professional, personable, energetic, and has devoted her professional life to helping others develop their brand and message. She is extremely knowledgeable, great to work with and you are guaranteed to have fun at the same time if she is a part of the process.

MC and Auctioneer, Consultant – Logistics
Andrea is a master of social media and has given numerous Luddites like myself the keys to how to market yourself on platforms such as Twitter, FB and LI. An extremely generous and giving mentor, she backs up her knowledge with hard work, passion, long term commitment and she never stops doing.

SMB Marcom Manager, Microsoft
This is a very valuable workshop that helps me think about how I use it for myself. I've always somewhat understated the value of social media, but this has compelled me to really think about investing more time into building my profile. Thank you!

Improving customer experience via business transformation, Oracle
The Digital Conversationalist Personal Branding workshop was an insightful and practical day of reflection on how to go about building a strong voice across digital platforms. In curating the workshop, Andrea provided a forum for meeting a cross section of people with fascinating stories to tell, as well as an environment to focus on what matters in practising using social for business. My fave tips included finding a theme and a point of view for my areas of expertise, everybody has a voice and to always leverage each other's networks. I learned loads of good tips and will benefit from taking the time out to focus on pulling together a cohesive strategy to building my personal brand.

Social Selling Leader, IBM Asia Pacific
Hi Andrea, thank you for the "Personal branding & Social Leadership" Workshop. Social media has been part of my life for some years, but I learned so much about smarter social leadership. The most important of them for me was about bringing out the different facets of life to social media and your tips for action!

Human Development Coach, Runaway Success Learning
"Helping businesses and professionals" are the first words on Andrea's LinkedIn profile. And that first word is the only thing that one needs to know about her. Because helping is what Andrea is all about. It emanates from her DNA and oozes through her every pore. Her congruence shines through in every one of our professional and social interactions and her integrity is evident in how she wears her heart on her sleeve. Andrea pushes, challenges and stretches you in your strategy, marketing and business as much as she invites, encourages and heartens. Far more than just part of my network, I am proud to have Andrea be a part of my community and myself a part of hers.

APAC Resourcing Specialist, Royal Bank of Scotland
It was a great pleasure working with Andrea and being able to facilitate her Personal Branding sessions for the RBS staff who were leaving the organisation. Andrea received consistently fantastic feedback on her sessions. The staff who were from all areas of the bank and every level of seniority, found Andreas advice motivating, inspirational and most of all, easy to comprehend and break down into manageable tasks. Andrea would always try to offer specific personal advice for staff and always made herself available for 1-2-1 conversations to offer as much support as possible to each and every attendee. For other organisations considering engaging Andrea, I am happy to highly recommend and I'm confident that she is the best at what she does! Thank you again Andrea for your wonderfully positive impact and help for staff going through a difficult period of transition.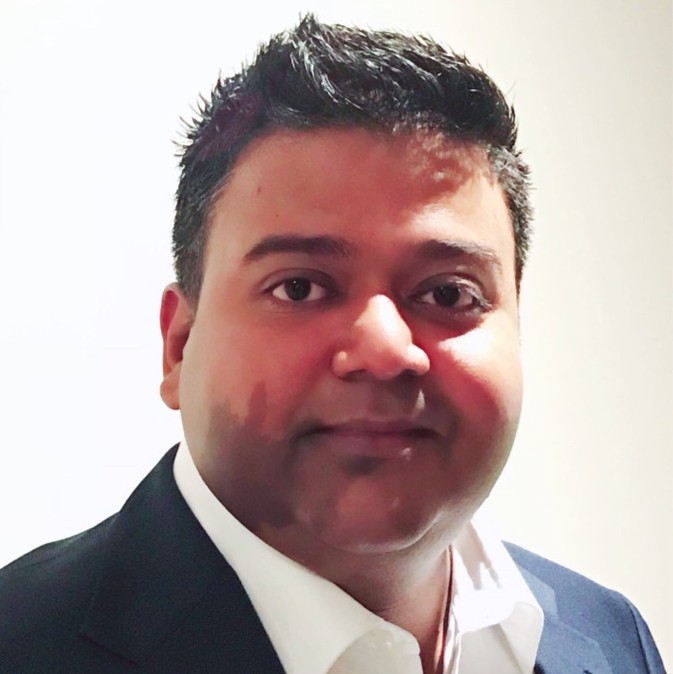 Banking and Financial Services Professional
Last week, I had the opportunity to attend a professional development session on building a strong personal brand online, conducted by Andrea at Rutgers Business School Singapore. It was an inspiring and insightful session and I am glad that I attended it. Andrea was personable and well spoken. She engages with her audience and relates to them very easily, a quality which I believe comes with vasts amounts of experience. I was inspired by Andrea and I took action towards building my personal brand and the good news is I have started seeing the results already! By implementing Andrea's tips, I have been able to see remarkable changes in my LinkedIn Profile a few of which are: 1. My Profile view went up by 1200% in the last week alone. 2. My Industry Social Selling Index (SSI) is up by 1% and I am in the top 3%. 3. My Network SSI has gone up by 2% and I rank in the top 15%.Andrea, it was an absolute pleasure getting to know you. I am very certain that as your network grows, so will your strong personal brand and it's not far until you are recognised as one of the global authorities on Branding in Social Media. Best wishes, Vijay.
Our mission at The Digital Conversationalist is to empower, inspire and motivate professionals to harness social media to intelligently build dream careers, as well as to take advantage of the content marketing opportunities we all have today. We do this for both professionals and businesses. If you'd like to work with me, please get in touch!
Call Us:+65 91739096 or +66 952568271

Email: andrea@andreatedwards.com

Address: 583 Orchard Rd, #06-01 Forum Singapore, 238884
Copyright © 2020 Andrea T Edwards