We're delighted to share testimonials written by our clients on our training and speaking services. If you are considering our social leadership workshop for your employees, I encourage you to read the many real testimonials of businesses and individuals who have partnered with The Digital Conversationalist.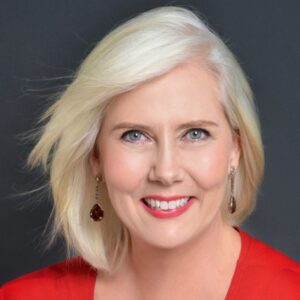 Helping Leaders Lead Better Lives, Author, Speaker, Mentor
Andrea Edwards, I thoroughly respect and have done for years, how you've shown up and your commitment to what it takes to create a better future for all of us. The way you show up with the work you do with leaders, with the work you do with multinationals, with the work you do with speakers, with the work that you do directly with your own family and your friends.
The voice that you bring to each of these different groups – through who you are as a human being and the passion you bring, to contribute to this better vision. And that you bring a very very practical and actionable way forward.

I see this in the books that you've written, I see this in the speeches that you give, I see this in the mentoring and workshops that you run with leaders. I particularly want to say that I am absolutely delighted and completely with you and behind you, with what you're doing on social leadership in the Social Leadership Manifesto. I love your analogy that goes like this. If the world was a playground, would we let the bullies win? And the short answer is, we wouldn't. And I love your call for each of us to show up as social leaders. To show that there's a different way of playing in this playground that is our world, and it's one that will create a better future for all of us.

So thank you very much for being part of the inspiration in my life, and keep your vision going and stay showing up as a fabulous social leader.
Joanne Flinn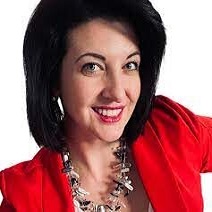 CMO IBM APAC, GM of Digital Sales and CMO IBM Greater China Group Motivational Speaker, Mindset Coach, Author, Event Host and Environmentalist
What a magical human being Andrea is! Empowering, unapologetically authentic, real, passionate, honest and I can go on and on after hearing her speak just now at the event! I highly recommend Andrea for your event as she will raise the vibe in the room and will bring in the light of authentic inspiration! Keep doing what you do, Andrea you are awesome!
Olga Geidane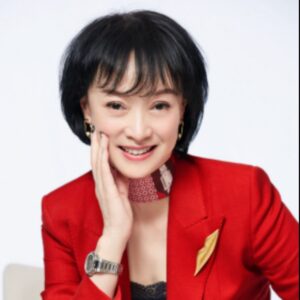 IBM – CMO, IBM APAC and GCG; Board of Directors of Effie Worldwide
Andrea it was amazing to have you speak to our regional team yesterday!! I can tell you are a true role model of being your authentic self! Loved your message – simple, real, relevant and humane. Thank you!
Gill Zhou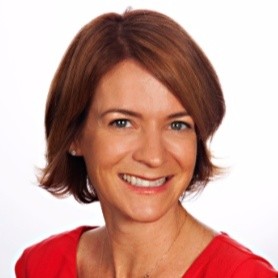 Chief of Culture & Content, IBM Asia Pacific
Andrea, I just wanted to say a big THANKS for speaking at our online APAC Community Meeting today and sharing your POV. You are, as always, a wonderful partner to IBM and a pure pleasure to work with. We're looking forward to helping our marketers take better care of themselves…on and off social!
Tara Cremin Moody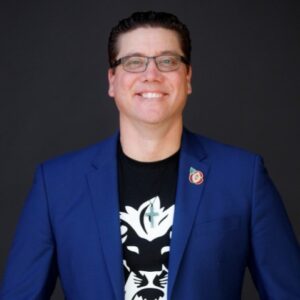 Founder at The Lion Academy | Inspirational Speaker 💥 1.5 Million Views | Speeches, Workshops and Consulting | Mental Health | Crisis Leadership | Strategy | Corporate | Community | Military | Veteran | Jesus Fan |

As an influencer and leader in my own right, it's very difficult to find and trust other leaders and influencers, as we are all so focused on our own missions and strategy.
Andrea Edwards challenged me to be 'socially responsible' to make sure every piece of information I posted was weighed against the social impact to my audience, over and above the message and content of the post.

Andreas teachings and her friendship, have shaped the social lens that I use to design and post in my social media worlds.

Andrea Edwards sets the standards not only on Social Responsibility, but Social Integrity abs Ethics.

Dion Jensen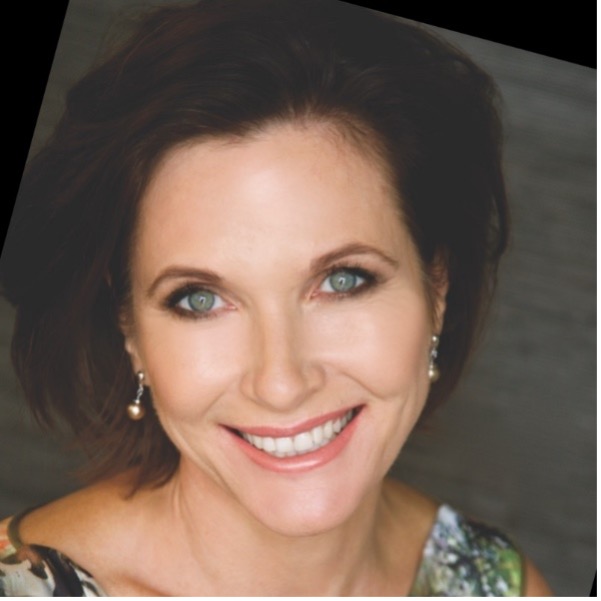 Courageous Leadership, Speaker, Founder, Global Courage, Bestselling Author, Advisory Board on Forbes School Business & Technology
The first time I ever met Andrea Edwards, I was struck by her incredible authenticity. She is as down to earth as it gets, but she's not only someone you can count on to speak the truth. She's also someone who is incredibly big hearted, very very generous, but also deeply passionate about the causes of our time.
I have come to respect and admire Andrea, not only for her big heart, but also for her wealth of wisdom and practical insights, on how to amplify one's impact in the world through all of the online platforms. Andrea really knows the ins and outs when it comes to using social media to grow your impact and convey your message in a very powerful way. So if you are looking for someone to help you amplify your impact, all I can say is, look no further. Andrea is your woman.
Margie Warrell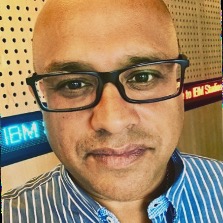 Chief Brand Officer, IBM Asia Pacific
I've had the pleasure of working with Andrea for so many years now, and in those many years, I've seen her bring to life nascent ideas on content, social advocacy and personal branding for so many business like me, time and time again. Personally, I was struggling. I knew it was critical to the future of all businesses, but I also knew that there would be a lot of resistance simply because, creating a social first organization is really about driving cultural change across the business at all levels.
Andrea helped me think through the challenges and formulate a plan of action. She even went head to head turning naysayers – and there will be many – into real advocates. So to the people and organizations that are finding it difficult to meaningfully realize the power of social advocacy, she's a truly wonderful partner. She is not only patient – and she had to be very patient with me – and tremendously hard working, but most importantly, she truly cares about helping people find their authentic voice, which is what's at the crux of this. Be it CEOs, first-line managers or those starting out, she gave them equal time. So I'd say from thought leadership to strategy, all the way through to meaningful execution and driving results, she really is nothing short of the real deal.
Nishan Weerasinghe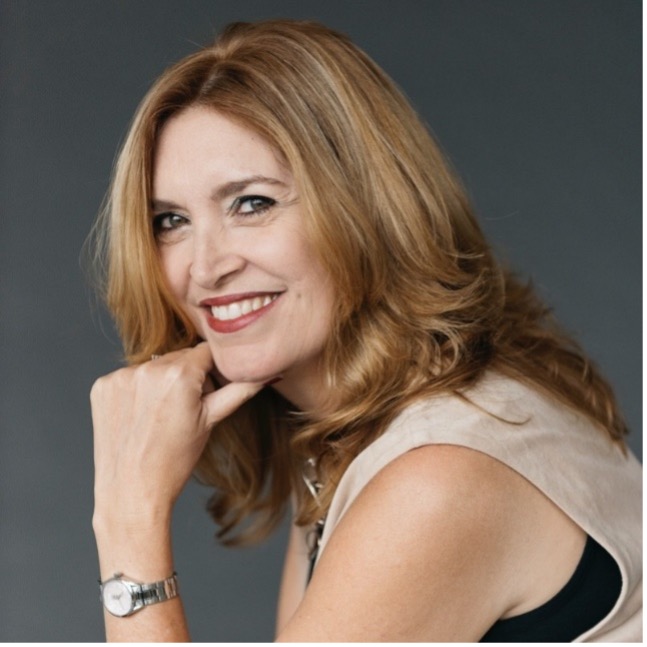 Author of – Yes, You Can Innovate. Keynote Speaker. Inventor of 6 'I's® of Innovation. Founder of Women who Lead.
Courage, conviction and compassion, they're the three things that I really respect in Andrea. She is so courageous in her search for truth, and in her willingness and open heartedness to share with people. I've rarely met anybody that is such a strong character, and equally has such a huge and compassionate heart. Andrea has both in abundance. There's always room for you and for everybody. She just takes the challenges of individuals, of society, of the world on her shoulders, and she is relentless in her search for truth to really debunk misinformation, through her writing, blogging, technical competence, and expertise, as a leader in helping people with their social leadership. And she is so effective at doing this. I really really respect her for those elements. Her search for truth and her relentless capability and intellect at being able to search through, and to communicate to people the nuggets of what we need to hear, in a world full of misinformation.
Natalie Turner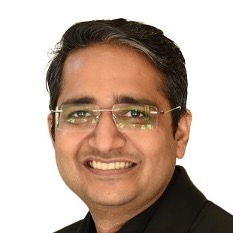 Entrepreneur, professional speaker, author, disruptive tech and innovation, founder Worldclasstechtalent.com
Andrea delivered a great presentation on digital conversation in post pandemic world during Professional Speakers Summit 2021. What I always love about her work is that she does not believe in shortcuts and hacks but focuses on developing a strong foundation for building future relationship with those digital conversations
Vikas Jain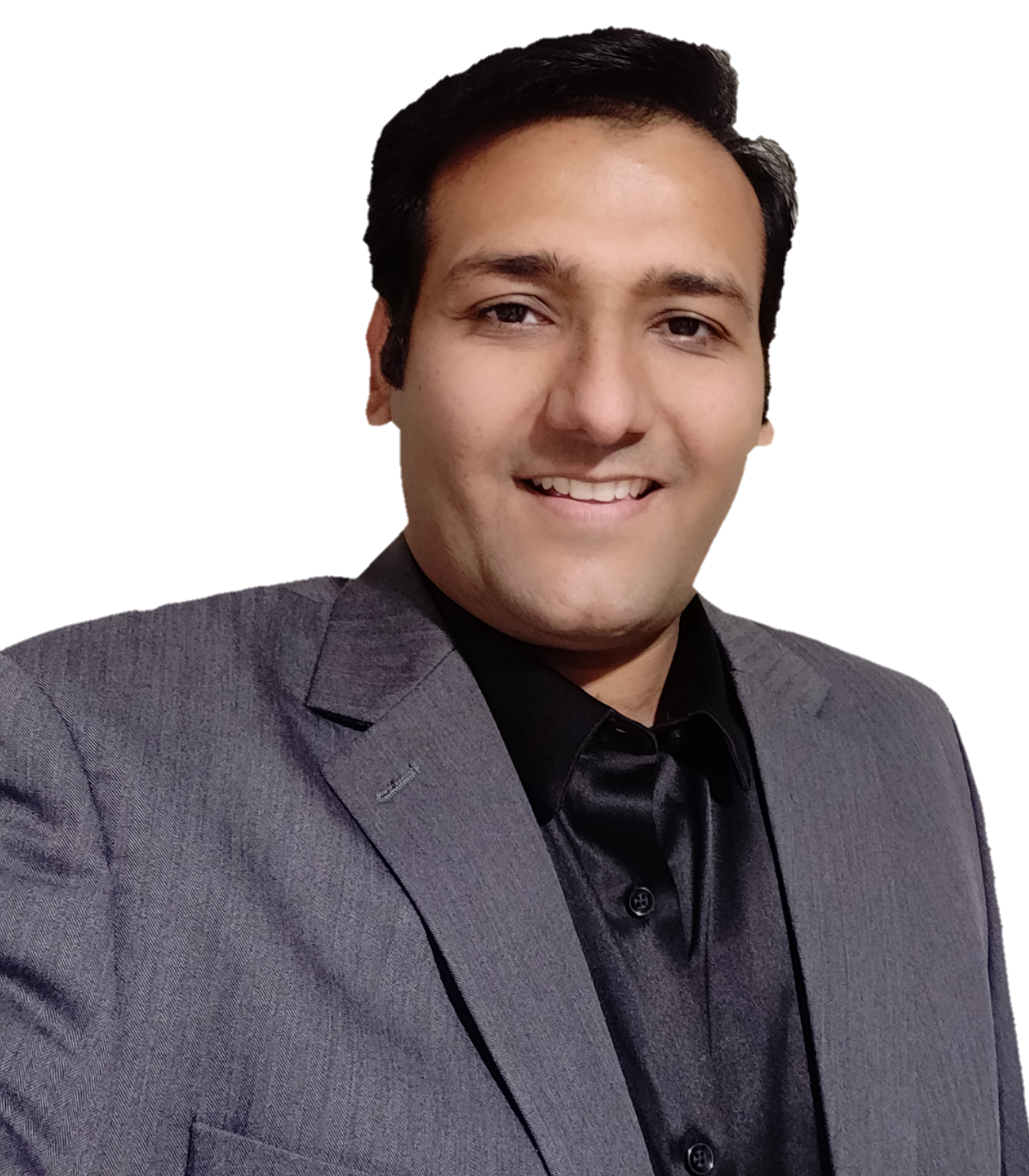 The Productivity Explorer
Insightful! That is the word, that describes her talk at the annual flagship summit PSS2021, India. It was an honour to work with her and she spoke about "How To Make Linkedin Work For You". The Tips and insights that were shared by her got all of us engaged and in action after her talk. It was very easy and comfortable working with her for media collaterals and other marketing content for the event. She supported us very well, a true professional.
Our Gratitude.
Sagar Amlani, Summit chair PSS2021 Professional Speakers Association of India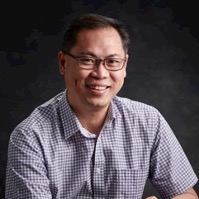 Chief Creative Officer BBDO, Vertical Storyteller
When I saw Andrea speak on stage two years ago at the Asia Professional Speakers Convention, I was really impressed by her social media knowledge and how she was able to share in a very authentic way. Her brutal honesty was refreshing in today's social media world, where most of us use social media to hide our true self.
So when I think about Andrea, I think about the three C's. The first is creativity, Andrea is exceptionally creative and resourceful. She thinks outside of the box, and comes with exciting ideas that make you go, wow, I never thought of that before. The second C is courageous. She says what's on her mind, and when she believes in something, she will courageously stand up to her belief and deliver her point of view or speech in such a convincing way. But most importantly, she's committed. When she's passionate, she'll go out of her way to help and support. I've asked her for help many times, and she has taken the time to call, and I really appreciate it. Thank you so much. Thanks for everything, you've made an impact on the lives of so many people, and you certainly have made an impact on my life. So, all the very best Andrea. God bless you.
Guan Hin Tay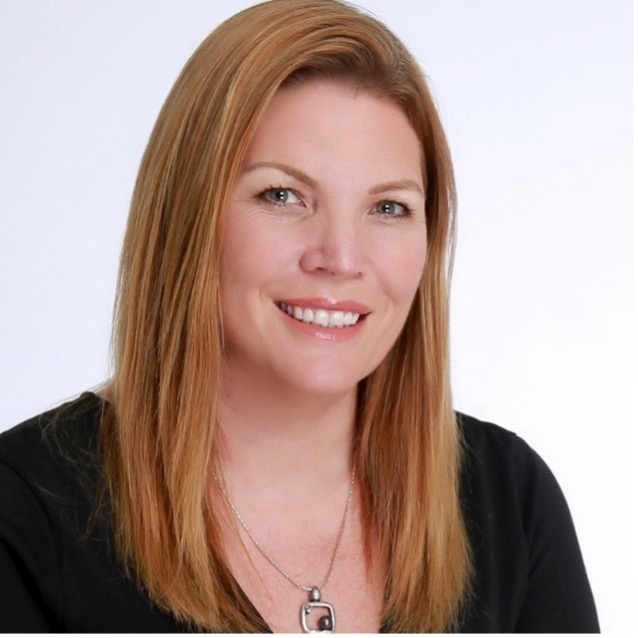 Head of marketing and digital, Asia Pacific, Knight Frank
It was from Andrea that I learned the terminology "social leadership" and why that was so much more meaningful and powerful than "social selling". Andrea's passion for social leadership and her ability to relate the results to business outcomes is what motivates many people to finally get started. My favourite mantra from Andrea is "be the dopamine in someone else's day" – focusing on giving, amplifying and delivering value is key to being a social leader, and nothing encapsulates that better than that simple mantra. Such a privilege to always be learning and always be creating such a wonderful, creative and optimistic thought leader. Thank you for consistently being my dopamine.
Wendy McEwan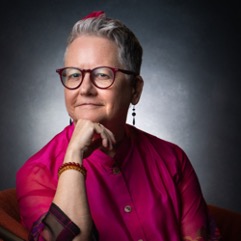 Professional Certified Coach, Speaker
I want to say a few words about my good friend, Andrea Edwards. What I respect about her the most is her authentic personality. Her authentic power. She is one of the smartest people I know, the most well-read, the most on top of the information overload coming in from all points on the planet, and yet she has no airs about her at all. I also respect the fact that she is such a giver. She's such an open giver who gives from the heart, and she does that with everyone.
What does she bring to this world for me? What I see is she has an incredible gift for seeing what really matters. And here's three examples. She moved her family from one country to another in order to make sure that her kids got the kind of education they needed. So, family. She sees what matters most in terms of family. She also sees what matters most in other human beings. She doesn't let any kind of barriers or prejudices blind her to what is an essence of another human being. So she sees what really matters with them. And lastly, she sees what really matters in the world, and the number one thing that really matters is what are we doing with our planet. How are we making that a safe and habitable place for generations to come. She sees what really matters, and she speaks about it openly. I am so honoured to be able to say that Andrea Edwards is a friend of mine.
Cathy Johnson
Chief of Culture & Content, IBM Asia Pacific
What I respect most about Andrea is that she genuinely cares about people, and she genuinely cares about the world. She wants to change the world for the better one person at a time, and on a larger scale as well. And she has the power to break through! I've watched Andrea with some of our toughest executives and I've watched her breakthrough. This is after so many programs around social has failed. It's because Andrea walks the walk, and people believe her because, she does it every day.
Andrea flips cynicism towards social media on its head – observations like it's too self-serving or there's too much noise already – with this concept she's introduced called the giving economy, which is about serving an audience and bringing value. With all the great principles of marketing and content marketing, Andrea lives and breathes in the way she delivers her education materials and in the way she lives her life every day. And I would recommend working with her to anyone. She's also a ton of fun. I love being around her. She has an energy that is really catching, and I'm so grateful I've had the chance to work with her.
Tara Cremin Moody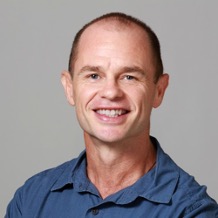 Human Powered Explorer and Team Decision Making Coach
Andrea thank you so much for all your kind help mentoring me over these last few months. You're courageous, you're compassionate, and you're extremely caring. I massively respect your ability and your courage in not being afraid to walk out in front, leading and showing us what it takes to lead on social media at this time.
I've learned so much from working with you and really respect the way that you share your gift, and you share what you've learned, and you share your knowledge so readily with so many people. Keep up what you're doing, you're an inspiration and you truly make this world a better place. Thank you, Andrea.
Grant 'Axe' Rawlinson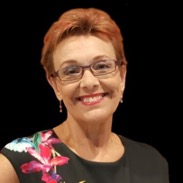 Trainer and Keynote Speaker, Bestselling Author, Business Writing Specialist
Andrea I've really enjoyed watching you and your influence grow over the years and I want to personally thank you for all the advice you've given to me. The work you do in social leadership and employee advocacy is hugely inspiring and you deserve every success in this important area.
I love how you're passionate about helping individuals and organizations to make a bigger impact on their world. But more than that, you're passionate about making others aware of how we are all responsible for shaping the future of our planet and humanity.
One more thing about you Andrea, I love your giving nature. You constantly help others in our local speaking community, and you encourage others to lead from a service mindset. Andrea, you have a real gift in showing everyone how authenticity – or leading with heart – is the key quality that today's leaders really need. So, keep sprinkling your own piece of personal magic on the world my darling, and keep encouraging others to do just the same.
Shirley Taylor CSP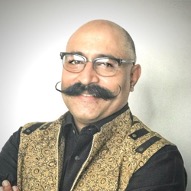 The Outlier Marketer
The first time I met Andrea, what struck me really hard was the smile and the warmth that she exuded. I met her a couple of years ago at the Asia Professional Speakers Convention in Singapore, and we hit it off really well. Of course, she was the speaker out there talking about how to structure social media, how to get known, how to leverage the power of LinkedIn. At subsequent conferences, we continued to interact, and the next conference I took my daughter along and Andrea took her under her wing. The warmth, the smile, the authenticity that she exudes, not just as a speaker, but everywhere around, and that's what you get. What you see is what you get with Andrea Edwards
A definite inspiration. It so happened that both of us were at the National Speakers Convention meeting in the US and she took time out to make sure my speaking career was going OK. She asked about my rates, heard me talk, looked at the videos and then got back and said, no, you are here, you need to be here as far as what you're charging. This is also a motto, because that's who she is – extremely helpful on stage and off stage.
I've learned a lot in my interactions. Extremely helpful to share your voice, use your voice, to be good and do good. She does it for the environment, and she pushes me to go ahead and do it a whole lot more. And then of course the entire service that comes along.
Andrea Edwards is The Digital Conversationalist. I love her and love her on stage, and I would definitely recommend her to all the corporates and associations that I'm working with. If you're looking for an authentic speaker, to supercharge your audience, and get the digital presence going to get them to use their opinions. She's the person you need to talk to. Andrea Edwards.
Praveen Shaker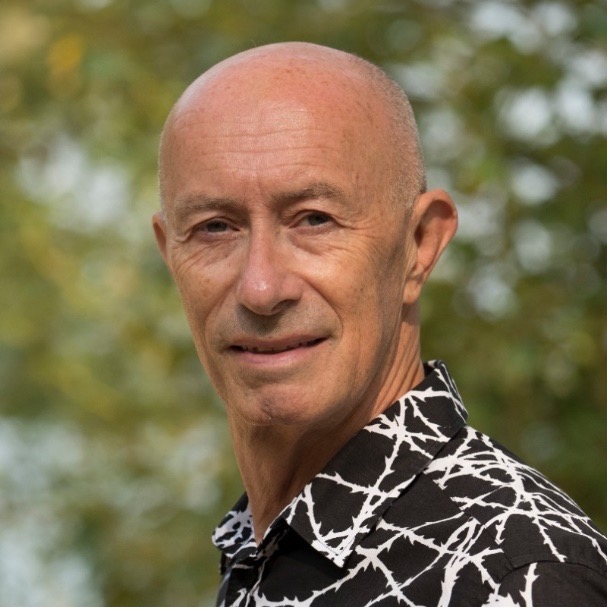 The Global Nomad, Speaker and Coach
I'm a good friend and colleague of Andrea T Edwards and I want to say that this is what I respect about her. She is wonderful, authentic – incredibly authentic – I think what she brings to the world is not only enthusiasm and her passion for life and also the planet, but also social activism, social leadership most of all, and I think what she brings in this time is complete honesty, she's down to the earth and very grounded. She gets complete respect in every aspect from myself.
I love being with Andrea, she gives me a lot of energy, and whenever she talks, it has that groundedness of not only research, but also the integrity of what's behind it. It has her whole desire or whole body or whole soul or heart in it completely. One of the things that she said to me as a social leader, she said, never outsource your voice. And this is one thing that has stuck with me constantly for many many years now, is never outsource your voice, even though sometimes I do a little bit outsource my voice
I suggest we need to say, we need to speak our voice and that is one thing that Andrea does.
She truly speaks her voice, and she is certainly a figurehead, and a powerful woman who shares with us that this is what we need to do in our lives. So I recommend and I also would empower anybody to take on, and to be with Andrea T Edwards, who is the social leader, the Digital Conversationalist, she's amazing.
Kevin Cottam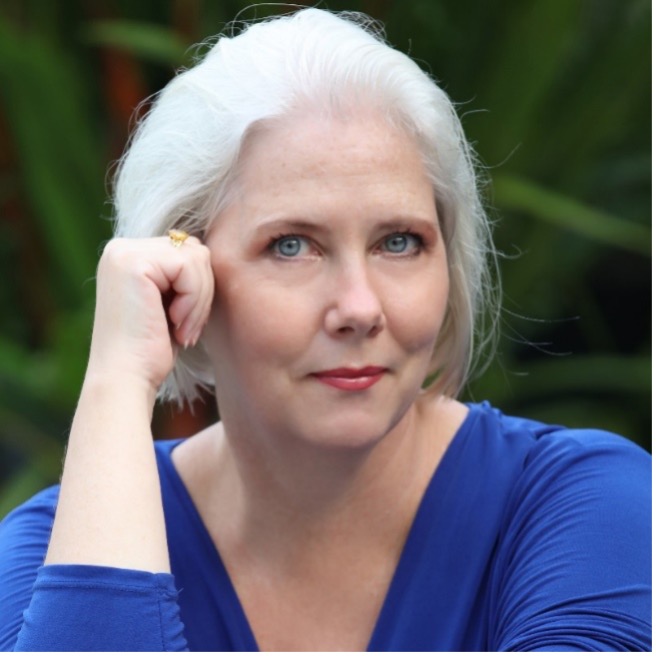 The Business Excellence Specialist
Andrea Edwards, what can I say, I am so delighted to be able to share this and say this to you and to the world. I thoroughly respect and have done for years, how you've shown up and your commitment to what it takes to create a better future for all of us. The way you show up with the work you do with leaders, with the work you do with multinationals, with the work you do with speakers, with the work that you do directly with your own family and your friends.
The voice that you bring to each of these different groups – through who you are as a human being – the way you show up and talk about things, the passion you bring, your clarity that each of us is able to contribute to this better vision, and that you bring a very very practical and actionable way forward.
I see this in the books that you've written, I see this in the speeches that you give, I see this in the mentoring and workshops that you run with leaders. I particularly want to say that I am absolutely delighted and completely with you and behind you, with what you're doing on social leadership in the Social Leadership Manifesto. I love your analogy that goes like this. If the world was a playground, would we let the bullies win? And the short answer is, we wouldn't. And I love your call for each of us to show up as social leaders. To show that there's a different way of playing in this playground that is our world, and it's one that will create a better future for all of us.
So thank you very much for being part of the inspiration in my life, and keep your vision going and stay showing up as a fabulous social leader.
Joanne Flinn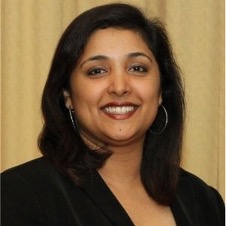 Communication Skills Training Consultant, The Change Business
What do I respect about Andrea Edwards? Oh my gosh, where do I start! I mean, there's her being the social media expert. I've always hung on every word that she writes or talks about when it comes to social media. Then there's her passion for the environment, and her always being the voice of our conscience when it comes to how we can better protect our environment. I mean, there's that. And then of course there's authenticity and not just on stage.
But the three words I want to share with you that came from Andrea, many years ago that really resonated with me, were these words – BE OF SERVICE. I mean, she brings that every time to her conversations. She believes it, she breathes it, she lives it. And I remember one of our earlier conversations, which happened at the time when there were lock downs and the pandemic was really at its height for a lot of us here in Asia. It was such a confusing and painful time, and all she could think about was how can we, as a community, be better at being of service to each other, and how can we be in empathy with people around us. Not just our friends and our family, but even our clients and our fellow colleagues, who are in the speaking or training business. I mean that's the sort of person she is – always thinking about being of service.
So, what I love and respect about Andrea is the fact that she always challenges me with her be of service message. It's about pushing me to being just that little bit better in my corner of the world.
Roshini Ganesan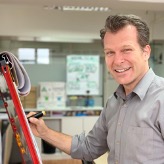 Virtual Visual Engagement Strategist and Speaker
I just want to do a shout out for my good friend and wonderful human being, Andrea Edwards. I first met Andrea in Singapore and around 2015 at the Asia Professional Speakers networking events, she quickly stood out to me as someone who's not afraid of using her voice, her gifts and her power to impact others and to just tell it like it is. She's very straightforward. She's very honest. She's very driven. She's very daring, and she's also deeply caring.
And the more I got to know her, the more I resonated with what she brought out in me. There's a quietness in me, a sensitivity and the creative part, and she helped to lift all of that out and I think that's what she aspires to do. She's always available, she's always including other people, but she's driven for a greater purpose – she wants people to find their voice, and bring it out and make a stand – for the planet, for the future, for what's possible. She's very caring.
In her work in social leadership, about social media and using that for a positive force, a positive force of change, I think that's a very important and compelling message for our time now. There is so much other stuff going on in the context of social media, Andrea is a very powerful compelling voice for what's powerful and positive in the future. So I wish you all the best Andrea, and I love working with you and knowing you, and I look forward to seeing you again and having good laugh with you. Take care.
Tim Hamons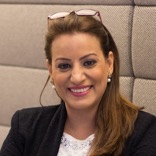 C-Suite Leadership Executive and Team Coach
When we talk about Andrea Edwards, you think of this majestic energized woman, who is so passionate and who has a number of great causes that she is associated with. And she does everything with such positivity and enthusiasm, that you feel inspired to do your bit. In the APSS convention last year, she took an initiative to help us all become environmentally friendly, and we all made our little effort to really comply and feel great about contributing and making a difference towards the futuristic causes that she brings our attention to.
In today's digital media world, where there is so much noise, she goes an extra mile to look at how she can bring to us the information, which is away from the fake news, and she ensures that we are getting the right kind of message, we are getting the most interesting and intelligent news, which will make a difference to how we are getting the information and what we can do about it.
Now these are all traits that I see in a woman leader of current times. She is empowering everyone around her, building communities, is passionate and enthusiastically inspiring others to do their bit, and with that, she is really contributing and making the world a better place.
I respect Andrea, because every time that I've had a conversation with her, she takes X to the next level – positively empowering and building on what is already good. Now, all these traits make her who she is, and I'm very happy that we are friends, and that she is someone that I can always lean into. So thank you so much Andrea, for being part of my life. I wish you all the very best.
Jass Malaney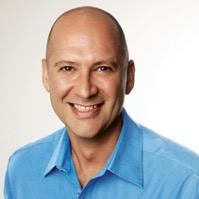 CEO and Founder, Expatchoice
I have a few words to share about Andrea Edwards. Andrea Edwards is unique. Andrea Edwards is authentic. Andrea Edwards is creative. Andrea Edwards makes you think above and beyond what you would normally be thinking on a daily basis, simply because she questions almost everything there is to question online. Her authentic approach to sharing content across the digital landscape is second to none. 
You can be rest assured that anything you read that passed through the desk of Andrea Edwards is authentic and real news, news that you really need to be able to digest to make an informed decision about what's going on in the political, social or environmental landscape on the planet right now.
Thank you, Andrea. I love your genuineness and love your no bull approach. You're not trying to be anyone else. You're not imitating anybody, you are authentic to the core and I praise you for that, and I love the fact that you're the Digital Conversationalist. It's the perfect title for you. Congratulations Andrea. I'm proud to be able to leave this testimonial for you.
John Vincent Gordon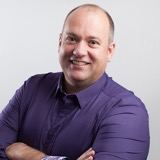 Emcee, Global Online Event Host, Online Meeting Specialist
I just wanted to share a few words about Andrea Edwards. Words like authentic, energetic, passionate, committed. She's a true person who is just on the track to greatness. What I love about Andrea is her essentially no BS approach. She's really genuine every step of the way, and she will hold you accountable to your words and your actions. There's so much authenticity there as well. Who you see her in the professional sense, is who she is in the private sense as well. And what I love about her is not what she advises you to do, but also what she advises you not to do.
She really does look at the bigger picture. She's an incredibly wise woman and very experienced, having grown up in Australia, lived all around the world, travelled extensively, and continuing to expect the best from others and assist them in generating the best of others. I've got to tell you I think she's an amazing woman and I really appreciate all the stuff that she has achieved professionally and personally and things that she'll do for that. As an example, she moved countries for a better education for kids. That, to me, is a sign of commitment of expecting nothing but the best for your family, and then making a way to make it work for her husband and herself, and the work that they have.
So, she's a passionate, committed, incredibly intelligent woman, who has an awesome sense of fun. She's not just always at it, she does like to relax and include everybody in what she does. So a very generous woman and I am blessed to consider her as a friend. And I have taken advantage of her professional knowledge as well. From my perspective I can't recommend Andrea highly enough, and she would be one of the first people that I would turn to if ever I needed assistance to take my business, or my profession to the next level.
Warwick Merry CSP, CVP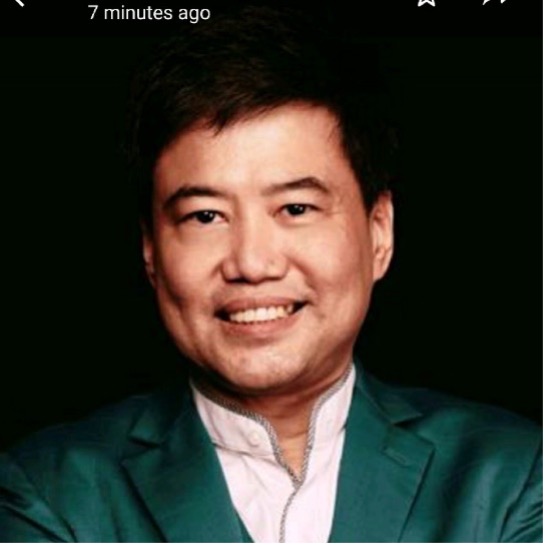 Founder Key People of Influence, lead instructor Singapore Media Academy
Following the Asia Professional Speakers Convention 2020 – Andrea came to the Asia Professional Speakers Singapore 7-8 years back. Over the years I have seen her massive transformation from a top corporate executive to a world-class speaker. In just 6 short years she is now a Certified Speaking Professional (CSP), an honor only the top 5% of the world's professional speakers enjoy.
She has helped out in several of our annual conventions and was in charge of marketing, I was fortunate to take over and rode on her experience. Andrea curated more than 40% of the 5-day program. She has great vision, sees the big picture, and also meticulous in handling different speakers. Andrea is very well connected to almost anyone in the tech world. She is also assertive in meetings but always showed empathy to other members. Just a week before the convention, she wrote the entire week of the tweets as templates and inspiration to other speakers.
Though she may be operating out of Thailand but very connected to people all over the world especially Singapore. Andrea is highly dependable, and a woman of strong leadership. I must say she is one of the very few speakers who walk the talk in what she does. I highly recommend her as your digital transformation speaker, consultant, or coach to top management if you are looking for maestro in the digital world.
Andrew Chow CSP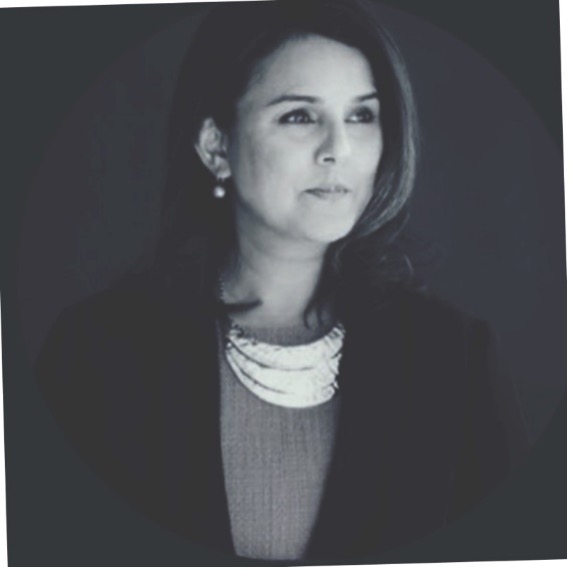 Global keynote Speaker, Author, C suite adviser
Following the Asia Professional Speakers Convention 2020 – Andrea, I will always cherish all the time that we have spent together. I could never get out of my head the image of you in the Convention, where you had your crown and you had your beautiful sash on. And I remember thinking, wow, that's what a queen looks like. And I just want to say that for you, it's you're not just a queen, because you had that crown and you hold that power within you. But you really are a queen because the service you do to the community. The giving you do for the community quietly, at the back like a pillar of strength. I look at you as a source of huge inspiration of what leading from behind looks like. It is something that, I wish we all could do more of. Just your presence itself is such a signal to the rest of us, to what being in a community like APSS is about, what giving voluntarily is all about. So, a huge, huge thank you for everything that you do and more than that, for who you are.
Dr. Tanvi Gautam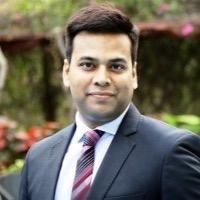 Founder, sales and customer service trainer, business development consultant, Motivus
Following the Asia Professional Speakers Convention 2020 – Andrea, the first and the most powerful statement that I would like to give is – I can't imagine the APSS convention without you being in the programming committee, and have your support. I literally, because this is the second year working with you on convention, and that's what I've realized. The second thing is that yes, you put in so much time, effort, and love to your area, to your work. That makes you emotional, if anything really goes wrong or someone wants to fiddle with it and I can totally feel that, because I also have the same personality. So it's good to have because then you can speak out and get your understanding out.
So yeah, I think that's a huge, huge contribution that you've been doing to APSS and it's convention. And your posts, your writing skills, your ideas are all amazing. And that's why it makes epss convention, a huge success every year.
Amit Prakash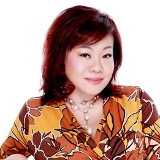 Digital Storyteller Marketing & Branding Strategist for Interior Furnishings
Following the Asia Professional Speakers Convention 2020 – Impeccable Curation! Andrea and her sub-committee members put together a great line-up of speakers for the last #APSC20 convention. I worked alongside with Andrea Edwards in the organising committee. She was outstanding in leading her fellow peers through the planning and coordination of the convention. This 2020 was her 3rd year and her invaluable expertise helped us out a lot.
For past few months, Andrea displayed in-depth knowledge of social media strategies, business planning and content curation. Simply outstanding! It was great honour to be a part of the same committee. I have seen her commitment and resilience throughout the planning. And she never fails to encourage us to press on! What a doll!
Jean Leong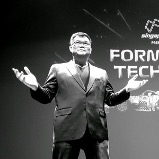 Presentation Coach, Keynote Speaker and Master Of Ceremonies
Following the Asia Professional Speakers Convention 2020 – Andrea inspired me to be a better parent and spouse during the during the lead up. Everything else she's doing – the professional side of it – I think we just expect it. She's that kind of player, she's a star striker, she's good and all that stuff. But in the midst of all that, the fact that she's been cognizant about the needs of her family members and doing things and being sensitive to what the kids are feeling, and what Steve is going through and all that. That's been inspiring. Thank you for that. Joe Augustin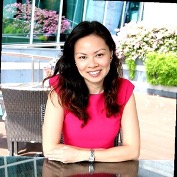 Certified DC Psychology Trainer
Following the Asia Professional Speakers Convention 2020 – I had the opportunity to connect and work with Andrea in our recent Asia Professional Speakers Association (WTF) Convention, where she was part of the team putting together a stellar line up of global speakers. True to what I have heard about her, I can understand why many would recommend to engage and work with her. On top of her expertise, Andrea brings Heartship into Hardship to make things work, embracing what comes like a true warrior, with added touch of warmth and positivity! I was impressed by the ownership despite being a volunteer!
Brenda Tan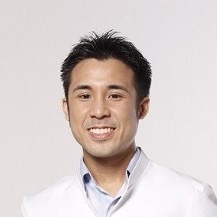 Professional Conference Speaker, Managing Director at Success Alliance Enrichment
Following the Asia Professional Speakers Convention 2020 – It was a pleasure to work with Andrea to organise the Asia Professional Speakers' Convention 2020. This year, the convention drew more than 350 global participants over five days, with 50 global speakers sharing their insights. Throughout the process, Andrea demonstrated great leadership and commitment to curate the programme.
The feedback from participants included "one of the best conventions I've attended", "an inspiration to me and everyone else I've invited" and "brilliant flow and curation of speakers – every single minute was packed with value" – all is testament to the work that Andrea put in. Behind the scenes, she provided comfort and strength especially when times were tough. Andrea is a joy to work with and I'd strongly recommend working with her should the opportunity arise.
Sean Ang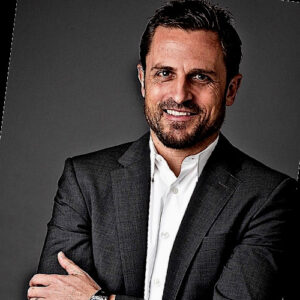 Global Communications Director, GE
Andrea understands content and what to do with it better than anyone and her strategic, common sense and realistic approach on all things 'social' is a breath of fresh air. Above all else, she's a communications professional who knows how to have an impact and be effective over the long term. Andrea is a very positive and generous person with a genuine passion for what she does. She's terrific.
David Cook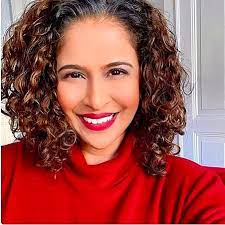 LinkedIn Top Voice, TEDx Speaker x 2, Linkedin Trainer & Consultant, Entrepreneur, Founding Chair Inspiring Girls SG, Advisory Board Member
I highly recommend Andrea's book! As a LinkedIn Top Voice and a LinkedIn Trainer, I regularly refer my clients to her book which is comprehensive in taking you through each step of the process clearly and with tons of insider tips. I've used Andrea's strategies for my own profile too! She is the master of her craft and this is the best LinkedIn book on the market today!
Lavinia Thanapathy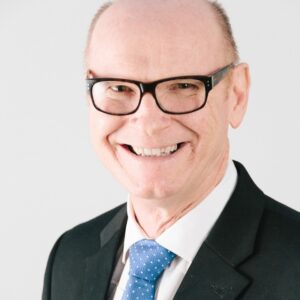 Add another stream of income to your business using Profiling Tools | DISC | Motivators | Performance Gap Indicator | Author | Australian Hall of Fame Speaker
The thing which I love about Andrea is her forthright opinion, it's always well researched and backed up by data. And so when she says something, it's true, she can verify and/or substantiate her claim, and then she gives her opinion on top, which I love. Not many people are actually giving their opinion in such a forthright manner. Andrea is fantastic at including people into her discussion, into her network, sharing ideas, pushing, mentoring, coaching, just a great supporter of people.
She challenges my thinking on a regular basis, and I think for her clients in particular, she's very challenging and gets them thinking about what they are doing and is that the best way of doing it?
Above all, she is passionate about saving the planet. Making us think about, and do something about, leaving a legacy for the planet, which will survive for our children and grandchildren and our great grandchildren. Andrea has been a lone voice in the wilderness on some occasions sharing that message.
She's also passionate about educating people, and I have seen her present at conferences, she does a magnificent job on stage, sharing her message and getting her message across. Andrea Edwards is an amazing person and a true leader in the modern age.
Lindsay Adams OAM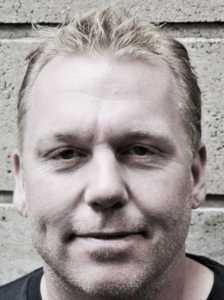 Digital & Business Transformation Leader, Turnaround Specialist, Commercial Partnership Management, FinTech Services
In a couple of hours Andrea took me from the status of "contented self-declared social media non-believer and luddite" to "social media activist". Cannot recommend Andrea highly enough for her enthusiastic insights and deep knowledge of how to effectively use social media to build, maintain and develop a personal brand. Andrea makes complicated social media technology and practices simple.
Peter Burge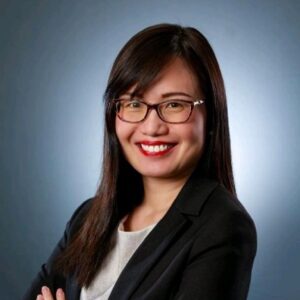 Head of Asia Financial Reporting, RBS
Andrea is engaging and great! Thanks Andrea
Sylvia Wong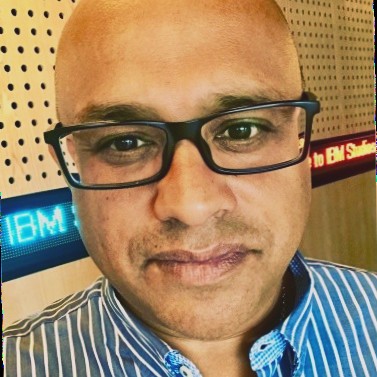 CMO, IBM Systems for Cloud
Andrea is the best Personal Branding and Content Marketing mentor I've had the fortune to work with. Wherever she goes, she empowers.
Nishan Weerasinghe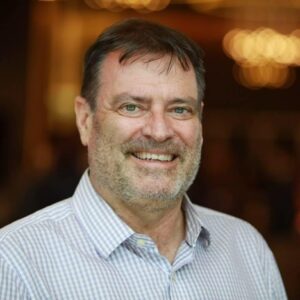 Creator of the CALM approach to mindful business
Andrea is the expert in the area of content marketing and social media for corporates. She really knows her stuff, and knows how to make it relevant for companies and people in business. She's worked for some of the world's leading organisations, lived in their world, knows it and knows what it takes for organisations to make an impact in this new business environment. She communicates passionately and forthrightly, with tons of good content and practical advice. Watch this space.
Mark Jamieson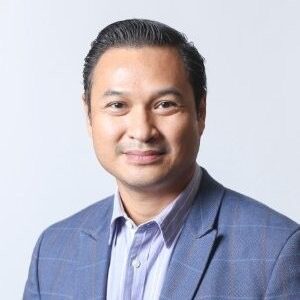 APAC Head of Marketing – LinkedIn Sales Solutions, LinkedIn
Loved it. Wish we had more time!
Krishna Zulkarnain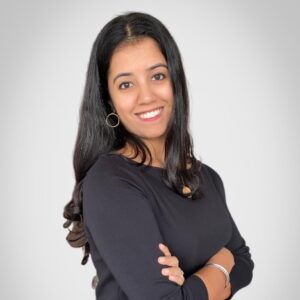 Program Manager, Microsoft
Love Andrea!
Krutika Sri Krishna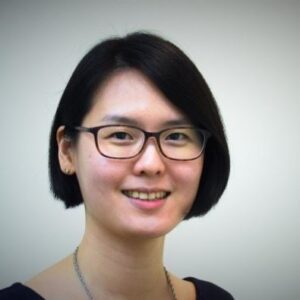 Business Manager, RBS
Passionate, enthusiastic, committed to promoting social media and the giving economy, spreading positivity. 
Soh Yee Tyng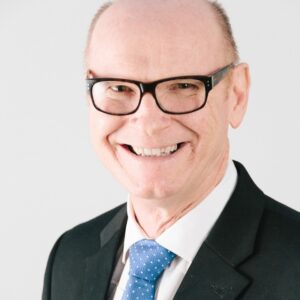 CSP, CSP Global, CEO, Temocracy
Andrea Edwards is an amazing thought leader and purveyor of challenging ideas. I love reading her blogs, they always provoke my thinking and examine issues from a down to earth perspective. She is a prolific writer and her presence on social media is all consuming, she's everywhere. She quotes others and many quote her. Great work Andrea!
Lindsay Adams

Account Executive, LinkedIn
Walked in a cynic, came out inspired. 
Sean Yeo

Vice President, IBM Systems, Asia Pacific
You have taught us much and inspired us more. We are all grateful for the contributions you made to the IBM team to give us the skills, and instil in us the passion, to amplify our authentic voice and personal brand.
Eric Schnatterly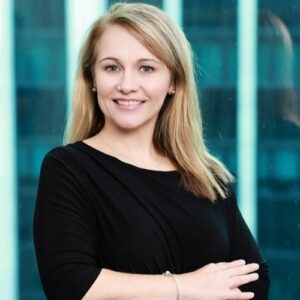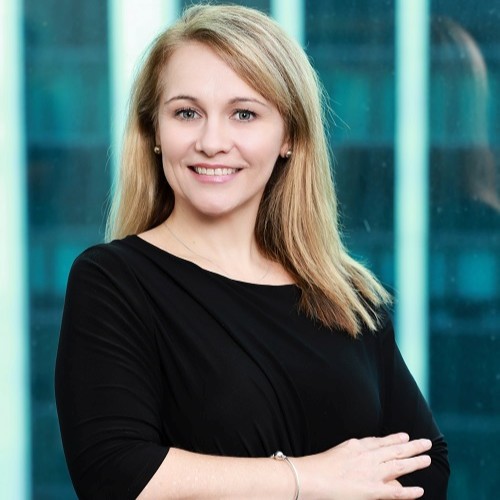 APAC Recruitment Manager, RBS
I met Andrea when we were seeking a professional trainer to help RBS employees update their LinkedIn profiles to improve job search opportunities. I cannot say enough about the impact Andrea has had on the 200+ employees that have attended her sessions. More than updating LinkedIn, Andrea is getting people to tap into what they stand for and she encourages them to go out into the world as an ambassador for themselves first, and their business second.
I have watched people's lives completely change from this training, as they come out inspired, impassioned and ready to take ownership of their future through the amazing tools we have available to us today on social media. Andrea lives and breathes this stuff, but more than anything, she passes her passion on to her audience and considering the vast cultural mix of our employees, it's saying something that she can touch so many with her message. I enjoy working with Andrea immensely, and if you are seeking to train your employees to be ambassadors for your brand, or are going through changes and want to help your employees find new work, I could not recommend a professional more. Andrea is great to work with and I promise you something else – you're going to have a lot of fun working with Andrea too!
Kylie Barry

CTO, IBM Asia Pacific
Fabulous how energetic and with lots of very practical advice you helped me and many on my team to use social media and establish a social presence! Keep going 🙂
Christian Raetzsch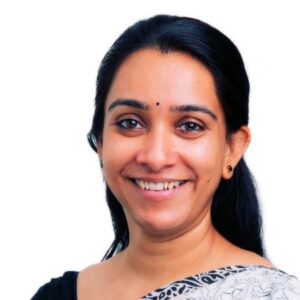 Technical Sales Executive, Storage and Software Defined Solutions, IBM Asia Pacific
Thank you Andrea for being the guiding star. It was fun to learn and apply. You were too good in communicating the nuisances of the art, without being too complicated or preachy. 
Shalaka Verma

Product Marketing Manager, Microsoft 
Even as a marketer for 13 years, it was great learning how to use social sites to share my voice and build relationships. It was important to shift from a traditional way of seeing social sites as a way of socializing, as to personal branding and making a difference.
Ira Santiago

Head of Mid-Market Sales, SE Asia, LinkedIn
I'm a leader in social selling for a social media company. I need to invest more in my digital reputation to aide career and team sales.
Stewart Lee

Content Marketing and Social Media Marketing Manager, IBM Innovation Services, Asia Pacific
IBM engaged Andrea to train senior executives, sales and technical personnel on personal branding and social leadership. And boy, did she deliver! She has a powerful gift of bringing out the human side even in the most unflappable of people. She connects with them in deep and meaningful ways, and they treat her as a personal friend and confidante. I am proud to say that I am one of the lucky few!
She has cutting edge knowledge in her field and so far, not one person she has trained has not found value in what she has to offer. She has the rare ability to make people delve deep into themselves and realise their own personal magic.
In today's era of apathy, disruption, and the unpredictable, Andrea can point your organisation in the right direction of being human, empathetic, and using your gifts to uplift the world.
Sunny Panjabi

HR Director, Unity Group
Andrea is a vibrant and knowledgeable Digital Warrior with expansive understanding of content marketing across AsiaPac! I attended her one day workshop and thought I had a basic knowledge of the digital world ….. I learned so much more! I have now a refreshed understanding of content marketing and the power of social mediums such as LinkedIn, Facebook, Instagram, Snapchat etc…. I'd rate the workshop 10/10. Andrea both personally and professionally comes with my highest support and recommendation.
Karen Pink

Regional People and Culture Director South Asia Pacific at World Vision
Andrea ran a Social Media training – it was both very insightful on the importance of Personal Branding and very helpful in navigating through the multiple platforms. Her delivery was fun and authentic using her own life and work experiences in social media and personal branding. Highly recommend Andrea for any advice on Social Media or Personal Branding.
Judith Jamieson

Vice President, Head of Mobility & Internet of Things, IDC Asia/Pacific
I had the pleasure of attending Andrea's one-day personal branding course a few weeks ago. As a technology industry analyst, I regularly use social media to share my insights and point of view on industry trends and announcements – and this course provided me with numerous ways to improve my social media strategy and impact, including many tips on how to increase my followers on LinkedIn and Twitter and better engage with them. I applied many of these hints in the week after the event and I can confirm that I am already seeing the benefits. This course was a great use of my time and I highly recommend it to anyone who is trying to build their personal brand.
Charles Reed Anderson

Natural Beauty Entrepreneur, Co-founder Biconi
I had my doubts walking into Andrea's workshop if it will be a waste of time, and I went home convinced it was worth every cent. Andrea has the gift of being able to precisely pinpoint how I can start to build my own personal brand online in a matter of minutes – a question I have been struggling with for months without getting anywhere. Magic.
Wendee Lee

Managing local Cloud Infrastructure as a Service, IBM NZ
I recently had the opportunity to attend a presentation/development session at IBM New Zealand from Andrea on using social media.
I entered the presentation sceptical, as I've attended past training on social media training that had either been very procedural (click next to log into LinkedIn, etc) or wishy washy on the whys of social media, with no clear perspective on why I should do anything. What Andrea covered was neither of those.
It was a pragmatic session on what it delivers for me personally, as well as useful tips to improve my social media eminence. Most of it was focused on the former, which was great to hear. And the tips were simple and easy to execute (which I've been using since).
The session was the best use of my time on social media training compared to any of my past (poor) training! Thank you IBM NZ for arranging this, it was great value.
Scott Walsh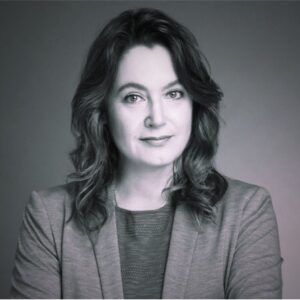 Executive Director, Rutgers Business School, Asia Pacific
When I introduced Andrea at a talk recently, I noted that when she walks in to a room she is known by many. In her presentation to Rutgers' students in Singapore, she gave a number of pointers on how to further their personal brand, and how that can relate to their companies. What has impressed me is the follow up, with Andrea walking the talk in terms of post-event links and social messages. It is great to see someone who does what they say, and does it with such authenticity. Thanks, Andrea.
Stephanie Krishnan

Country Business Manager at Royal Bank of Scotland
That's 6 hours of my life I don't want back!
The reverse is what is said on many a training course but this is probably the best course I have ever attended. It was motivational, inspirational, attention grabbing and one that made me excited to get home and get cracking, not to mention sharing this whole heartedly with many of my friends and colleagues.
What was the course…Personal Branding. The mere words cultivate cynicism and uncertainty but the content of this course, teamed with an amazing coach, really was the best use of 6 hours (to the point where I didn't want to go to the bathroom in case I missed anything!).
Imagine social media being transformed into a world of opportunity, one where you get to stand out, where you get to have a voice and one which can lead to opening doors you never thought existed. If this sounds appealing to you then I encourage you to attend this course delivered by @andreatedwards as it creates a buzz, an excitement that makes you itch to get started. I have new ideas on blogs and brand-new ways to connect with the world through so many different channels. I encourage you to share the same experience I have!
@rbsgroup #andreatedwards #newpossibilities #personalbranding
Nicci McShane

Professional Speaker, Consultant, Writer, Founding Partner Flame Centre
We spent the afternoon learning about social media strategies with Andrea. I went away with much more clarity about the what, why and how of leveraging social media. The key message that is different is not to use social media to sell ourselves, but to provide value and build relationships. This is a key differentiation. Andrea brings her heart and expertise to the work, she is passionate about sharing and giving, which makes her a joy to work with. Thank you Andrea!
Wendy Tan

The Self Leadership Coach, Conference Speaker, Facilitating Global Leadership Development & Change
Andrea Edwards is a game-changing thinker on content marketing and social media strategies. Andrea's refreshing 'no-nonsense' approach will both challenge and inspire you to review your approach to online relationship building, sales and marketing. Highly Recommended! Andrew Bryant

Helping Leaders Lead Better Lives, Author, Speaker, Mentor
Andrea's a superb marketing professional who shows clearly that it's about heart, content and a structured process. Privileged to have her as an advisor.
Joanne Flinn

TEDx Speaker, Trainer, Sustainability, Mindfulness & Leadership, Conscious Leadership Asia, The Potential Project
Andrea is a brilliant content marketer and an expert on social media platforms. I found her workshop on social media and blogging to be very interesting and relevant for my business and personal social media presence. Her information is really state-of-the-art, and is presented in a crisp and lively way. On a personal note, I find Andrea's style really credible and she is confident in her material. Equally, her interaction is authentic and warm. I have no hesitation in recommending Andrea as the go-to person for social media expertise.
Bhavani Prakash

Career and Leadership Coach, Master NLP Practitioner, Workshop Trainer, Motivational Speaker, Author
Andrea is undoubtedly the go-to content marketing expert for entrepreneurs, executives and companies in APAC and globally. She is professional, personable, energetic, and has devoted her professional life to helping others develop their brand and message. She is extremely knowledgeable, great to work with and you are guaranteed to have fun at the same time if she is a part of the process.
Shian Chuan

MC and Auctioneer, Consultant – Logistics
Andrea is a master of social media and has given numerous Luddites like myself the keys to how to market yourself on platforms such as Twitter, FB and LI. An extremely generous and giving mentor, she backs up her knowledge with hard work, passion, long term commitment and she never stops doing.
Shaun McEwan

SMB Marcom Manager, Microsoft
This is a very valuable workshop that helps me think about how I use it for myself. I've always somewhat understated the value of social media, but this has compelled me to really think about investing more time into building my profile. Thank you!
Syazlina Haniff

Improving customer experience via business transformation, Oracle
The Digital Conversationalist Personal Branding workshop was an insightful and practical day of reflection on how to go about building a strong voice across digital platforms. In curating the workshop, Andrea provided a forum for meeting a cross section of people with fascinating stories to tell, as well as an environment to focus on what matters in practising using social for business. My fave tips included finding a theme and a point of view for my areas of expertise, everybody has a voice and to always leverage each other's networks. I learned loads of good tips and will benefit from taking the time out to focus on pulling together a cohesive strategy to building my personal brand.
Wendy Hogan

Social Selling Leader, IBM Asia Pacific
Hi Andrea, thank you for the "Personal branding & Social Leadership" Workshop. Social media has been part of my life for some years, but I learned so much about smarter social leadership. The most important of them for me was about bringing out the different facets of life to social media and your tips for action!
Gerard Suren Saverimuthu

Human Development Coach, Runaway Success Learning
"Helping businesses and professionals" are the first words on Andrea's LinkedIn profile. And that first word is the only thing that one needs to know about her. Because helping is what Andrea is all about. It emanates from her DNA and oozes through her every pore. Her congruence shines through in every one of our professional and social interactions and her integrity is evident in how she wears her heart on her sleeve. Andrea pushes, challenges and stretches you in your strategy, marketing and business as much as she invites, encourages and heartens. Far more than just part of my network, I am proud to have Andrea be a part of my community and myself a part of hers.
Thaddeus Lawrence

APAC Resourcing Specialist, Royal Bank of Scotland
It was a great pleasure working with Andrea and being able to facilitate her Personal Branding sessions for the RBS staff who were leaving the organisation. Andrea received consistently fantastic feedback on her sessions. The staff who were from all areas of the bank and every level of seniority, found Andreas advice motivating, inspirational and most of all, easy to comprehend and break down into manageable tasks. Andrea would always try to offer specific personal advice for staff and always made herself available for 1-2-1 conversations to offer as much support as possible to each and every attendee. For other organisations considering engaging Andrea, I am happy to highly recommend and I'm confident that she is the best at what she does! Thank you again Andrea for your wonderfully positive impact and help for staff going through a difficult period of transition.
Cora O'Reilly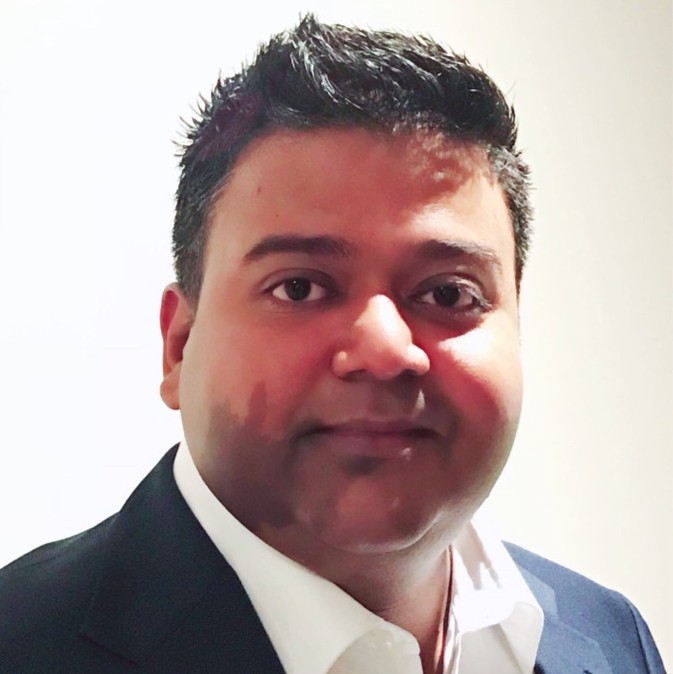 Banking and Financial Services Professional
Last week, I had the opportunity to attend a professional development session on building a strong personal brand online, conducted by Andrea at Rutgers Business School Singapore. It was an inspiring and insightful session and I am glad that I attended it.
Andrea was personable and well spoken. She engages with her audience and relates to them very easily, a quality which I believe comes with vasts amounts of experience. I was inspired by Andrea and I took action towards building my personal brand and the good news is I have started seeing the results already!
By implementing Andrea's tips, I have been able to see remarkable changes in my LinkedIn Profile a few of which are:
1. My Profile view went up by 1200% in the last week alone.
2. My Industry Social Selling Index (SSI) is up by 1% and I am in the top 3%.
3. My Network SSI has gone up by 2% and I rank in the top 15%.Andrea, it was an absolute pleasure getting to know you. I am very certain that as your network grows, so will your strong personal brand and it's not far until you are recognised as one of the global authorities on Branding in Social Media.
Best wishes,
Vijay.
Vijay Nair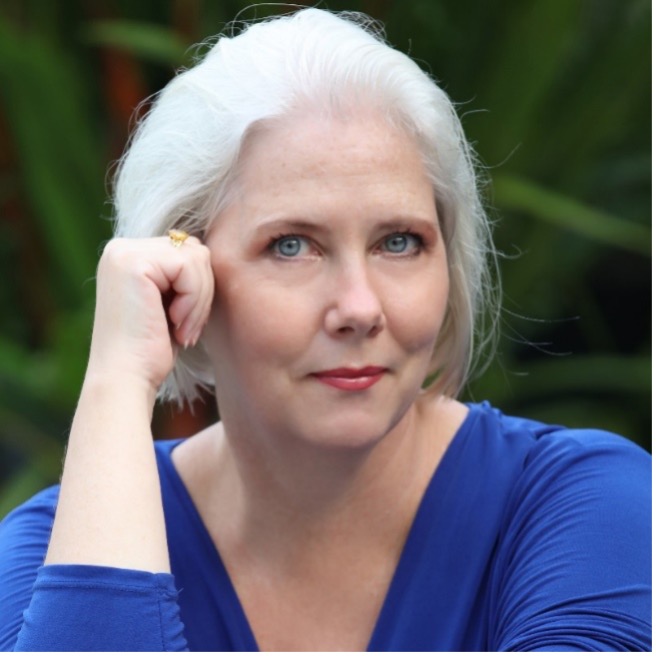 The Business Excellence Specialist
Following the Asia Professional Speakers Convention 2020 – Andrea this has been a complete and utter blast. I's the first time we've been able to work together with a view of doing it in a community type setting and it's been totally brilliant. The way you saw the whole journey, from the original architecture of curation, into how do we end up landing that transactional things we will need when the MCs get up on stage, so they actually have the information they need, and that the speakers have the briefing that they need.
I mean that whole communication and convention journey, and the steps that work through. It was a powerful gift because it gave every one of the rest of us an invisible but certain structure to work on. The commitment you showed in that whole curation process, was a gift that I'm not sure many people outside those directly in the convention, will ever see and appreciate.
Andrea probably spent 40 to 50 full days on the convention the last six months. It's been an astonishing part of her life to help us as a community for this one. I just want to say Andrea, I've seen it and I've recognized it and oh wow, it's a gift that I know will come back in many, many ways. But thank you so much for roping me in past design, because that's what I signed up for. You gave me the space that meant I was willing to stay on through curation and production. So thank you very much for looping me in.
Joanne Flinn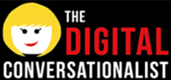 Our mission at The Digital Conversationalist is to empower, inspire and motivate professionals to harness social media to intelligently build dream careers, as well as to take advantage of the content marketing opportunities we all have today. We do this for both professionals and businesses. If you'd like to work with me, please get in touch!
Copyright © 2020 Andrea T Edwards