The world is on fire, in more ways than one, but if you'd been paying attention to the multiple crises' facing the world over recent decades, you appreciate that what is happening now is exactly what was predicted.
When it comes to the social unrest, what can we do about it? Allow it to spill over into civil wars all over the world? Or step back and say, we need to take control here, and we need a different approach, with new types of leaders. What we have now isn't working, so I'm for the latter for sure.
Most of us appreciate that we are living through a time where we need to completely transform everything – our economy, how we live and work, and to live in a way that is compatible with all life on earth, which means using significantly less energy and consumption in all its forms. We can do it, but we need to get started now.
Anyhoo it's my 150th week of Weekend Reads and it's time to take a break. I will keep paying attention to what's going on around the world, of course, but will be taking it easier for a while. I don't get as stressed by all the bad news like most others seem to do, but I am exhausted that nothing I do seems to be making a difference. I keep going regardless because it's too important not too.
I've learnt to take care of my energy more, after I had my first energy crash this time last year. That took me by surprise, because I've been devoted to this work for a very long time, but now I feel I need to switch off every six months or so, because everything has become a lot more intense and we're still not doing anything about it!
I do these reads to help my community navigate the crazy world we live in. I figure if the news doesn't overwhelm me, I can help those it does, but if it's not being read, then I'm wasting my time. So, I need to hear from you whether I should keep going? If you're reading this today and you value my Weekend Reads, drop me a comment – either directly below, or on the social media platform where you found it.
Is it of value to you? Do you check in sometimes and scan through the headlines, going deeper on the ones that jump out to you? Do you scan it every week? Or just occasionally? Should I keep going?
Please do let me know. I would very much appreciate hearing from anyone who values this and if it gets stone cold silence, well I suppose I'll get my answer. Will it mean I stop? Not necessarily, because we must pay attention to the information that matters and in a world rammed by bullshit and shiny things, I am attempting to shine a light on what really is important.
We're heading off on a road trip through Thailand this year, staying closer to home. I can't fly unnecessarily anymore, because I know it's impact, so looking forward to exploring a new part of Thailand we haven't visited yet and, of course, spending quality time with my three lads. If this is your summer vacation time – be happy and safe, and remember, pay attention to those heat warnings. A lot of people are dying from extreme heat right now.
Onto the reads and if I do come back in August, I found a new template, so it will be more visual. Peace my friends, peace.
Friend's content and mine
Want to save an elephant from a life of despair? Please donate what you can and help Vicki Kiely and the team at Unchained Elephants save this might boy. You can find more details here: An XRP NFT Project With A Cause (unchainedelephants.com)
I met Jana Stansfield in Singapore a few years ago and so admire the work she is doing, with both Together We Can Change the World and this celebration of the Refugee Film School for SEEDS of hope. Take inspiration, because we can all make a difference in the world and action is always the pathway out of despair and hopelessness. How beautiful are these four ladies?
I published this blog this week – Can you give me advice on HOW to talk about the multiple planetary crises'? – if you have any ideas on how I can communicate this crisis differently, I would love to hear your thoughts. I've been wracking my brain for years trying to work out the answer to this, and I'm still failing. So, your thoughts are welcome.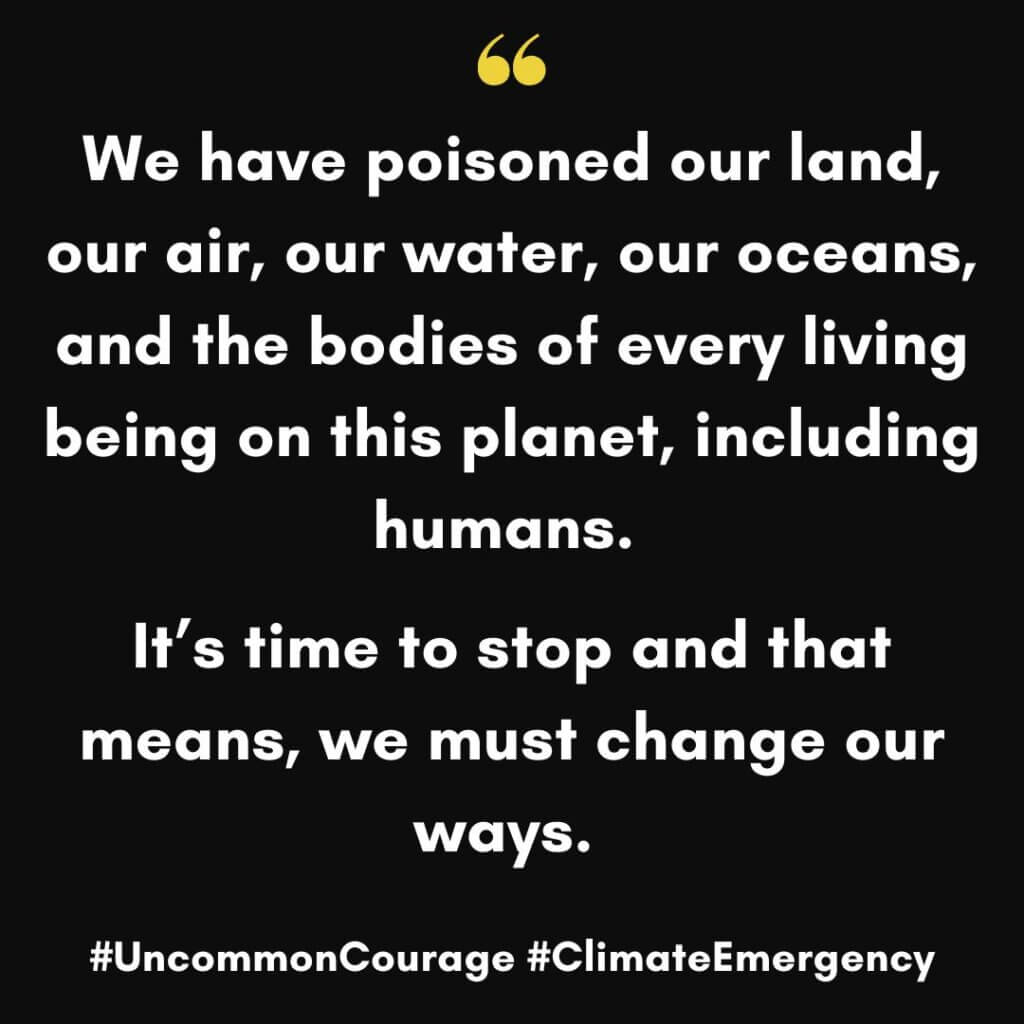 Donation time
If everyone gave #just10percent of their time, talent, money or voice, we'll change the world. Can you donate? Make it a regular donation to the World Food Programme. Or donate to the UN Refugee Program, Medicine Sans Frontier, PowerOf , Kiva.org , Soi Dog Foundation. It's a time for giving and taking care of each other.
Content to read
And here's the content I've been reading or watching this last week. Scan the headlines, read the ones that jump out at you, read or watch them all. Knowledge is power, and global knowledge is even more powerful.
Climate crisis
How to Enjoy the End of the World – four years ago, but timeless
How long before climate change claims the Thwaites Glacier?
Ecological doom-loops: Why ecosystem collapses may occur much sooner than expected
Ecosystems will collapse within a human lifespan, warns a new study.
'It's absolutely guaranteed': the best and worst case scenarios for sea level rise
El Niño Returns 'Off the charts': Earth's vital signs are going haywire
'We can't avoid 1.5C' – Climate scientist warns we'll miss key target
Loss of fossil fuel assets would not impoverish general public, study finds
Idiotnomics and the Age of Extinction
What is a global polycrisis? And how is it different from a systemic risk?
How I Went from Climate Skeptic to Climate Doomer
Antarctic Sea Ice Reaches a "Record-Smashing Low"
Book Review: 'The Heat Will Kill You First,' by Jeff Goodell
We should have listened to Jim Hansen
Grasshoppers threaten to devour Alberta crops following extreme heat
Beijing heatwave: China capital records hottest June day in 60 years
About 6m across US at risk of extreme weather as over 700,000 without power
Survival of The Richest? Not So Much, It Turns Out
NASA Warns of Impending 'Internet Apocalypse' That Could Leave People Without Connection for Months
The Evolution of Bamboo: A Paradigm Shift for the Construction Industry
A True Paradise: WHERE WE ARE HEADING
Polycrisis, Unraveling, Simplification, or Collapse: Coming Soon to a Planet Near You?
'Going abroad cost me my health': Nepal's migrant workers coming home with chronic kidney disease
A convenient distraction: the 'overpopulation' myth needs a sense of perspective
The Profound Loneliness of Being Collapse Aware
Record-breaking Texas heatwave enters third week as thousands lose power
Climate, environmental change puts 90% of world's marine food at risk, study says
Global Sulfur Dioxide Emissions and the Driving Forces
Indonesia to cut tuna harvest in bid for more sustainable fishery
Climate crisis linked to rising domestic violence in south Asia, study finds
Chemical industry used big tobacco's tactics to conceal evidence of PFAS risks
Deep Sea Mining: The Next Climate Disaster No One's Talking About | Vasser Seydel | TEDxBoston
Doubt mongers, it is time to stop taking the pi$$
Radical Design For A World In Crisis
Heat 'dome of doom' hovers over Texas and Mexico
Why markets fail on fossil fuel pollution, heralding an era of climate disruption
When it comes to rich countries taking the environment seriously, I say: vive la France
Sewage hotspots across UK mapped as Brits warned to avoid certain beaches and rivers
UK government looks at nationalising Thames Water as crisis deepens
How does your Tim Hortons cup turn into paper in India?
"It is not acceptable for designers to be unaware of the carbon impact of their creations"
A True Paradise: AN EXISTENTIAL THREAT
Montana rail bridge collapse causes derailment, chemical spill in river
Poor air quality in Montreal from Quebec wildfires forces event cancellations tks Kevin Cottam
Texas Cities Set Temperature Records in Unremitting Heat Wave
Sherry calls for precautions as pre-monsoon rains expected in Pakistan
'One day it will just go off': are Naples' volcanic craters about to blow?
Misting fans and cooling canal swims: China's north bakes in record heatwave – in pictures
Climate change: Deforestation surges despite pledges
UK missing climate targets on nearly every front, say government's advisers
The Secret Movement Bringing Back Europe's Wildlife
Sustainable Fashion Communication Playbook
The Sustainable Fashion Communication Playbook
Down the drain: how billions of pounds are sucked out of England's water system
France badly hit by climate change and ill-prepared
Spotlight on: solar flare risks
Can rooftop solar alone solve climate change? Here's the answer
Greenland and Antarctica Cracking
Steve Bull and Erik Michaels: Post Doom with Michael Dowd
Global politics
France police shooting: violence erupts for a third consecutive night
The UN must step up to avoid a nuclear catastrophe in Ukraine
FT News Briefing: Wagner's 24-hour coup Podcast
Wagner leader Prigozhin breaks his silence, issuing first audio statement since mutiny
Putin ally Lukashenko 'flees Belarus' as Wagner launches coup threatening Moscow
Prigozhin: The day Wagner chief went rogue in 96 seconds
Wagner chief's 24 hours of chaos in Russia
Ukraine's CV90 Fighting Vehicles Have Guns Like Chainsaws. And They Just Reached the Woods Of Eastern Ukraine.
What will Putin do next? And other key questions
Human Life Has No Value There": Baltic Counterintelligence Officers Speak Candidly About Russian Cruelty
Wagner forces return to base after aborted mutiny humiliates Putin
Garry Kasparov -The Fall of Putin is Inevitable
Wagner mutiny: Prigozhin's soldiers rage while others cry conspiracy
Audio Undercuts Trump's Assertion He Did Not Have Classified Document
U.S. government debunks COVID lab-leak conspiracy theory, enraging conspiracy theorists
Supreme Court rules against giving state legislatures unchecked control over federal elections
Why Are We Letting the Red State Welfare Oligarchs Mooch Off Blue States?
Affirmative action: US Supreme Court overturns race-based college admissions
The Trouble With Reparations for Redlining
Judicial Reform and Israel's Anti-Majoritarian Majority
Union fury as figures show pay rises among top earners driving inflation+
Nigel Farage claims his bank accounts have been closed 'without explanation'
Business and technology
LinkedIn Changed Its Algorithms — Here's How Your Posts Will Get More Attention Now tks Miguel Bernas
National Geographic magazine has laid off the last of its staff writers
Kate Raworth: "The Superorganism V. The Doughnut"
Social issues
The Limits to Podcasting About Limits
Super-rich warned of 'pitchforks and torches' unless they tackle inequality
Honduras brings in curfews after night of violence
If You Suffer from Urgent Normal Syndrome, Ask for Help
Water bills 'set to go up 40 per cent as companies cover sewage spill costs'
Osmanabad: The tortured Indian labourers who were kept as slaves
"Don't Talk About the Tragedy" Is The American Mantra
Provisional Mortality Statistics
Chinese woman saved after falling unconscious on Mount Everest refuses to pay Sherpa guide US$10,000 rescue fee, angering mainland public tks David Lim
WHO's cancer research agency to say aspartame sweetener a possible carcinogen -sources
I Asked AI What The Typical Person From Each State Looks Like, And Here's What It Came Up With
Fox host says he 'hasn't washed hands in 10 years'
How science solved the mystery of feet washing ashore in the Pacific Northwest
"Sapiens" Author on Oppressive AI, WWIII & Genetic Engineering
Passion, humour, history
TikTok's Grimace shake trend turns the McDonald's mascot into a murderer
A team of archaeologists and computer scientists have created an AI program that can translate ancient cuneiform tablets instantly using neural machine learning translations. tks Ken Craig-Saunders
Julian Sands: British actor confirmed dead after remains identified
Madonna rushed to hospital with 'serious bacterial infection'
Simone Biles: American four-time Olympic champion set to return to competitive gymnastics
Just Can't Stop
Let me know what jumped out at you? Or share with me what you're reading? I love that!
Cheers
Andrea
Want to get in touch?
All of my contact information is here on Linktree.
Environment education
Four environment resources to help you navigate this challenging territory.
Uncommon Courage: an invitation
Uncommon Courage is an invitation to be your courageous best self every day. It's also an antidote to the overwhelm, fear, and rage rolling around the world. But it's more than a book; it's an invitation to join an inclusive community that wants to better understand humanities challenges – both global and personal – in order to take courageous action and create a better world for everyone. If Covid19 has given us the time and space to reflect, Uncommon Courage gives us the nudge we need to create lasting change.
You can buy it on Amazon, Apple Books, Barnes & Noble, Book Depository, Booktopia, Smashwords, Kobo, Gardners, Odilo, Indie Bound, BookShop by BookTrib and Scribd.
Better yet, order it from your local bookstore, so you can #SupportLocal.
You can read the reviews, including a new five-star review on Book Commentary, another five-star review on ReaderViews, a review on BookTrib, and three more on Booklife, another on Book Commentary and Blue Ink Reviews. I'm also collating reviews on my Website too. Have a look and grateful to everyone who has written or recorded one.
Come and join the conversation in my Facebook Group Uncommon Courage.
Listen in to the Uncommon Courage, the podcast on Apple, Spotify and everywhere podcasts are published.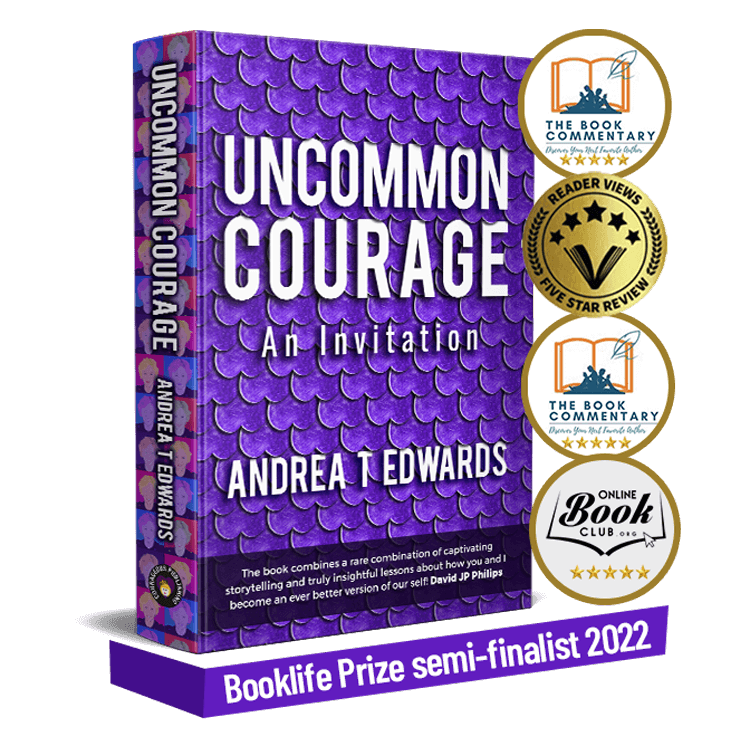 The Know Show
Check out The Know Show. It's a fortnightly wrap up of the news!
Climate Courage
A fortnightly conversation on issues that matter to you and I, focusing on the actions we can all take.
Listed by Book Authority in the 100 Best LinkedIn Books of All Time and 22 Best New LinkedIn eBooks To Read In 2021 and 2022 categories. Grab it today if you want to take your professional presence to the next level! When it comes to LinkedIn, it really is time to ask — can you really afford not to have this book in the hands of every employee?
Are you a Social CEO? The Social CEO: How Social Media Can Make You A Stronger Leader. 
Want to claim your stage? Unleash Your Voice – Powerful Public Speaking for Every Woman 
Feedback
Have I done a great job for you? Can you write a reference on my LinkedIn profile or on my Google Business page? If not for me, why not write one for someone else who inspires you or has helped you? Join the #GivingEconomy.