Did you miss me? It's been good to have a break from the Reads, but I'm back, more determined than ever to encourage everyone to pay attention to the information and news that matters.
It's a frustrating job, especially when Kim Kardashian's latest break-up, or newest lady-scaping technique, fashion statement, butt, etc, etc, etc, dominates the headlines. So many shiny things, so little time…
Another terrible thing, which appears to be escalating, is disinformation, especially regarding climate. A piece shared on LinkedIn about Scottish deforestation didn't ring true, after recently visiting the Scottish Highlands and understanding what was going on in reality. In case you don't know, Scotland is running an amazing re-wilding program and you can see it with your own eyes. It's stunning.
The article in question, it turns out, was on a site known for climate disinformation, but the comments demonstrated that people believed the story. We have to work so much harder if we really want to understand what is going on. Another reason I'm doing these reads, to help you navigate this maelstrom of nonsense.
And another article started circulating: 1,200 Scientists and Professionals Declare: "There is No Climate Emergency." You'll see below a link to a Twitter thread, which explains what's going on here. In summary, from the Twitter thread:
"The Declaration is in fact just a continuation of a project by something called the Climate Intelligence Foundation (CLINTEL), a lobby group funded by two Dutch millionaires
"CLINTEL is deeply intertwined with fossil fuel money and many of its ambassadors are involved with US fossil fuel lobbyists the Heartland Institute and the Cato Institute
"When you scroll down the list of signatories, you'll note that few come from climate-related disciplines. A notable number are from the oil and gas industry. Eight are either current or former Shell employees.
"This is one of the lead signatories. A classics graduate and someone who called himself a Lord so much that the House of Lords had to come out and say he wasn't. This is what This House of Cards is being built on?
"To be fair it says 1,200 scientists *and professionals* so most could be plumbers and decorators."
What concerns me about all of this is, we just don't have time for any of this, we really don't. The science is clear, and if you're not convinced, check out the most trusted source for climate information, which is NASA.
But more than that, all of this misinformation makes it so much harder for us to navigate – which, of course, is the intention for spreading misinformation in the first place.
How do we know what is true and what is lies? How do we know which publications are pushing a narrative backed by bigger interests, like the fossil fuel industry? My suggestion, if something doesn't ring true, do a search on the publication. If it has been criticized for misinformation, you will find links that go deeper. The work to get to the truth is on us.
And let's be honest, can we really continue to ignore what is going on with our own eyes? I hope not, because that pushes me towards despair.
The world is on fire, widespread drought is here, famine is on the rise and will get worse year after year, fuel and food poverty is impacting up to 60% of populations in wealthy countries, in poorer countries the struggle is terrible. Rivers are running dry, emissions are going into overdrive because of all the forests lost due to fire and deforestation, we can't drink rainwater anywhere on earth because it's full of forever chemicals, if the rivers haven't run dry they are full of pharmaceuticals, the ninth of nine planetary boundary will soon be crossed, extinction events of epic proportions are happening right now, micro-plastics are in our bodies, our blood and babies born today have plastic in their bodies, we have 100 million refugees and 50% of them are children…..
We are in trouble and the only way to deal with that trouble is to understand it, and then start working together to overcome it. We must also start adaptation plans and we are so far off doing that.
I read a comment the other day saying something along the lines of: any city or country that says it is serious about climate change and has not built the infrastructure to support safe cycling is NOT serious about climate change. After my journey through Europe, where I saw lots of great initiatives – like re-wilding everywhere, food waste collection in the UK to turn it into biofuels, etc… – many of the big cities and towns had no safe cycling paths.
No one country is doing enough, not even remotely enough. If it was 1970, these actions might have mattered, but now, a complete transformation is required. It's all in now my friends. We've got to rip it up and start again, with earth health and respect for ALL life on earth at the center of those plans. Otherwise, we won't succeed, and we will be setting ourselves up for vast misery – regardless of where we live right now.
Don't believe me? No worries, I'll keep going regardless, I can't quit, even when it is excruciatingly difficult sometimes. My boys and all children deserve that commitment. Let's all do what we can and fight for the future our kids deserve.
Friend's content and mine
Hot tips for a successful return home – an interview with Shirley Taylor, who recently returned home and inspires me with how successful the move has been. If you are moving or have moved and you're not adjusting, please do have a listen for some great tips.
Most influential women in UK tech: The 2022 longlist featuring my amazing friend Jessica Figueras, amongst many other great ladies.
I was thrilled to be interviewed on The Author's Corner Podcast, where we discussed LinkedIn for authors, but it really does appeal more broadly – Optimizing Your LinkedIn Profile with the Digital Conversationalist, Andrea T. Edwards
When I was on holidays, this podcast came out When You Own Your Voice, You Own Your Future With Andrea T Edwards. Jeanette Linfoot is fabulous, and I really enjoyed the opportunity to have a deep and meaningful conversation. We need all of the great people in the world speaking up! Be courageous my friends.
Donation time
If everyone gave #just10percent of their time, talent, money or voice, we'll change the world. Can you donate? Make it a regular donation to the World Food Programme. Or donate to the UN Refugee Program, PowerOf , Kiva.org , Soi Dog Foundation. It's a time for giving and taking care of each other.
If you want to support Ukraine Red Cross Ukraine, Medicine Sans Frontier, Defend Ukraine, as well as World Food Programme and UN Refugee Program.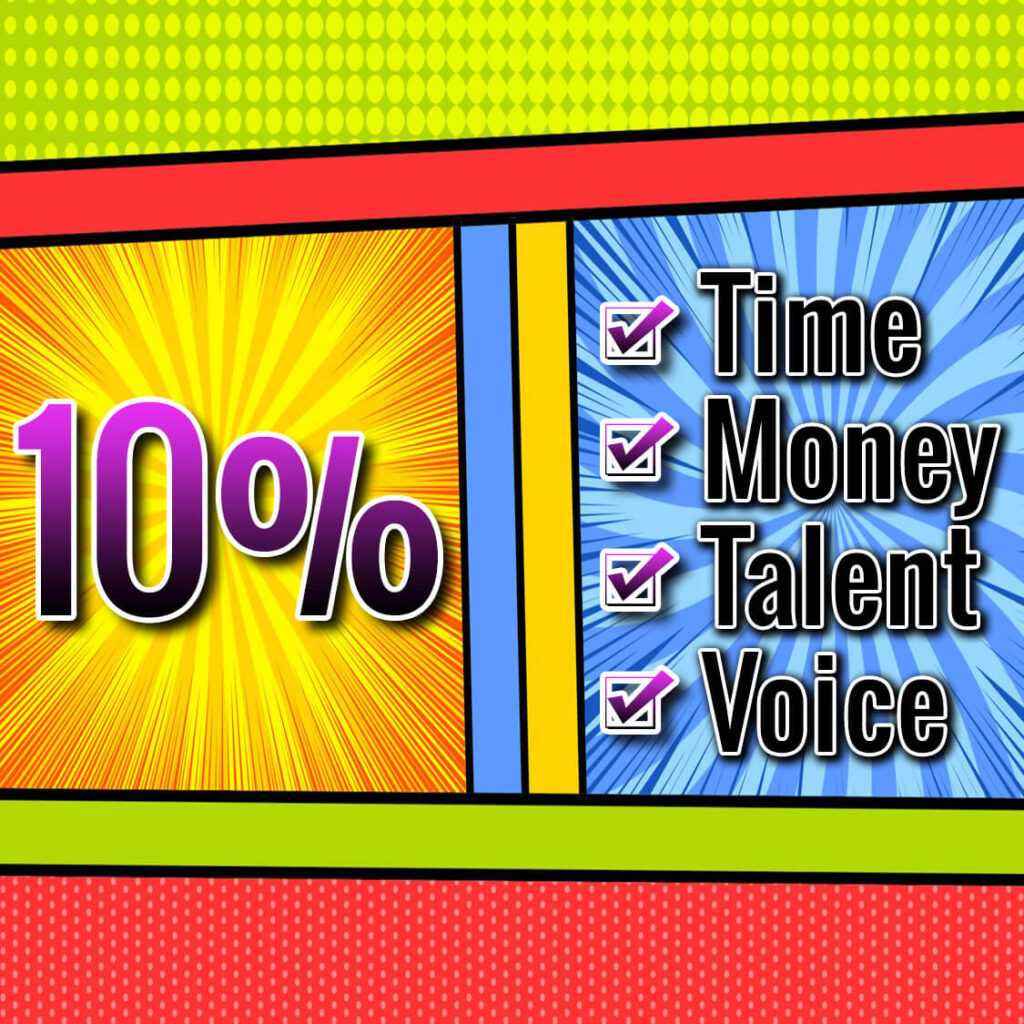 Content to read
And here's the content I've been reading or watching this last week. Scan the headlines, read the ones that jump out at you, read or watch them all. Knowledge is power, and global knowledge is even more powerful. Please share too. We need to wake up the world.
Climate crisis
Are EVs really better for the climate?
'Left with nothing': Record floods devastate Pakistan province
Will Capitalism Ever Support a Truly Green Leader?
The century of climate migration: why we need to plan for the great upheaval tks Kevin Cottam, great read
China Snipes at Biden's Big Climate Win: 'Can the US Deliver?'
American farmers are killing their own crops and selling cows because of extreme drought
1,200 Scientists and Professionals Declare: "There is No Climate Emergency" read this
Dave Vetter on Twitter and then dig into this thread
With his anti-ESG fund, Vivek Ramaswamy takes a page from the Infowars playbook
About 50kg of nickel goes into each Tesla battery but the world isn't producing enough to keep up with demand
DR Congo opens oil and gas auction round to carbon credit and crypto groups
JPMorgan CEO Jamie Dimon: 'Why can't we get it through our thick skulls?' America boosting oil and gas production is 'not against' climate change
A news site with ties to the fossil fuel industry claimed Scotland axed 14 million trees to make way for wind farms. Is that correct?
Every Dollar Spent on This Climate Technology Is a Waste
Cost crisis: Are businesses backtracking on sustainability, just as they need to step up?
China races to alleviate drought, power cuts amid record heatwave
Staggering' rate of global tree losses from fires
Extreme heat is slamming the world's three biggest economies all at once
Conceding to Manchin, U.S. climate bill exempts most oil industry from methane fees
Bill Gates is the biggest private owner of farmland in the United States. Why?
Scientists welcome 'enormous' US climate bill — but call for stronger action
The world's biggest ice sheet is more vulnerable to global warming than scientists previously thought
Experts call for more public urgency on climate change
China's worst heatwave in 60 years is forcing factories to close
Bearing Witness to Climate Change in The Indian Himalaya: Kargil & the Suru River Valley
Irreversible water storage declines predicted in parts of Asia by 2060
Eco-anxiety: the psychological aftermath of the climate crisis Samantha Gayfer
Climate change will 'irreversibly damage' water supply for two billion people by 2060
Children Living Close to Fracking Sites Have Two to Three Times Higher Risk of Leukemia
Five countries, five meals – tackling the food inflation crisis
New England's 'Flash Drought' Got Worse. Experts Worry It's 'Just the Beginning'
Why is climate 'doomism' going viral – and who's fighting it?
How Earth's Climate Changes Naturally (and Why Things Are Different Now)
Mapped: Europe's Fossil Fuel-Backed Hydrogen Lobby
Influential oil company scenarios for combating climate change don't actually meet the Paris Agreement goals, our new analysis shows
Mining mogul Andrew Forrest doubles down on green hydrogen
Irreversible declines in freshwater storage projected in parts of Asia by 2060 tks Susanna Hasenoehrl
Drought Devastates U.S. Cotton Harvest
How to discern between climate journalism and activism
Safe planetary boundary for pollutants, including plastics, exceeded, say researchers
Study suggests offshore oil and gas production in Gulf of Mexico has higher methane loss rates than typical onshore production
Drought, bushfires and beetles: The climate-related trifecta threatening Australia's iconic snow gums tks Tabatha Tee
Shell's CEO Wants You to Fix Climate Change
Extreme weather ravaging the UK challenges food industry
The most damaging farm products? Organic, pasture-fed beef and lamb
What Comes After the Coming Climate Anarchy?
The challenge of global culture building: Rising to our Deweyan moment
The Role of International Organizations in Climate Governance tks Muriel
Is the Historic Climate Bill Enough to Save the Planet? Podcast
The Coming California Megastorm
Britain has been avoiding its biggest problems for decades. Now we're paying the price
China's Yangtze river shrinks as heatwave, drought threaten crops
For The First Time, Scientists Have Named a Heat Wave. Here's Why It's a Big Deal
'What's the alternative? To give up?': Bella Lack, the new queen of green tks Kevin Cottam
Which diet will help save our planet: climatarian, flexitarian, vegetarian or vegan?
For 110 years, climate change has been in the news. Are we finally ready to listen?
Cambridge engineers invent world's first zero emissions cement
Drought In Central Europe Reveals Cautionary 'Hunger Stones' In Czech River tks Benjamin Jenkins
No room for gloom? Journalists debate media obsession with 'solution' angle for climate reporting
The Emotional Toll of Climate Change on Science Professionals tks Samantha Gayfer
Yahoo News 'Very scary': European agriculture hit hard by climate change and drought
An injured tiny turtle defecated plastic for 6 days after being rescued by an Australian zoo: 'They're just consuming it as their first initial food'
Seagrass: UK's biggest restoration project planned off Wales
One-third of the food we eat is at risk because the climate crisis is endangering butterflies and bees
How to Save the World | The Psychology of Environmental Action + Behavior Podcast
Climate activists fill golf holes with cement after water ban exemption
In pictures: Europe's mighty rivers are drying up in the climate-driven drought
George Monbiot FULL INTERVIEW: the environment "MYTHS" threatening the world | The New Statesman
Global politics
Cold War 2.0 | Bronwyn Williams & Velina Tchakarova
Ukraine's Crimean fightback having 'psychological impact' on Russia
Those 10 Houses Dr. Oz Owns? They're Actually 'Properties'
A TV Face of the Trump Resistance Exits
The New Era of Political Violence Is Here
Russians are realising Crimea is 'not a place for them', says Zelenskiy
Finnish PM says videos of her 'boisterous' partying shouldn't have been made public
Two weeks inside a resistance army's mountain stronghold as it wages war on Myanmar's military dictatorship. tks Yasmine Keating
Ukraine war: Damage to nuclear plant would be suicide – UN chief
Sanna Marin: Finland PM partying video causes backlash
'I don't see justice in this war': Russian soldier exposes rot at core of Ukraine invasion
Liz Cheney: Trump critic blasts Republican 'personality cult' after defeat
Rhodes College alumni group calls for removal of Justice Amy Coney Barrett from school's hall of fame
The Taliban Takeover, One Year Later Podcast
Sri Lanka Collapsed First, but It Won't Be the Last
The Trumpists Are Taking Their Masks Off — Guess What's Underneath?
PM seeks legal advice over 'extraordinary' Morrison move
International treaties have mostly failed to produce their intended effects
What we do and don't know about the FBI search of Trump's home
Trump is pushing us toward the abyss
Brazilians march in defence of democracy over Bolsonaro election fears
Business and technology
BIEN: The precarious beginnings of a worldwide network tks Robert Kirubi
How Dan Price's Social Media Fame Fueled Abuse Allegations
The first-class cabins for the Qantas flight from Sydney to London have been revealed and they look insane
Neiman Marcus Group's Tiffin Jernstedt shares advice for emerging communications leaders
Bangladesh fuel prices: 'I might start begging in the street'
Social issues and humanity
BT staff latest in Britain to vote for strikes over pay
A post-Dobbs gender gap in new voters is poised to affect midterms
The Health Risks of Getting Covid-19 a Second (or Third) Time
Is there such a thing as 'too old' to co-sleep with your child? The research might surprise you
The etymological roots of "the ick"
Breakthrough over potentially harmful chemicals found in most homes
Interest-free loans to be rolled out in UK to help with food bills
Phang Nga mahout killed by elephant
Hundreds of authors to read from Salman Rushdie's works in show of solidarity
Why I changed careers to teach high school – then quit tks Claire Kielty
Why Education Is About To Reach A Crisis Of Epic Proportions tks Samantha Gayfer
COVID-19 infection induces higher trust in strangers
What is neoliberalism? A political scientist explains the use and evolution of the term
Why Getting Rid of Possessions Can Feel So Freeing
The Army is making its first uniform bra. Vets say it's long overdue.
Edith Stein and the power of empathy
Phuket Opinion: What would the mob do?
Australia's teacher shortage won't be solved until we treat teaching as a profession, not a trade tks Claire Kielty
Serena Williams Says Farewell to Tennis On Her Own Terms—And In Her Own Words
Brentford 4-0 Manchester United: 'A joke', 'bullied' & 'rotten' – are Man Utd at rock bottom?
Passion, humour, history
Miriam Margolyes: 'I now look up to Australian bogans'
Linda Evangelista back on Vogue cover after being 'deformed' by procedure
Huge megalithic complex of more than 500 standing stones discovered in Spain
'More profound than Breaking Bad': goodbye Better Call Saul, the show like nothing else on TV
Sterling K. Brown recounts being totally starstruck by Meryl Streep
The Sandman review – Neil Gaiman has created 2022's single greatest hour of TV drama
Let me know what jumped out at you? Or share with me what you're reading? I love that!
Cheers
Andrea
Environment education
Three environment resources to help navigate this challenging territory. 1. Knowledge, constantly updating. 2. Individual action and awareness, so we do our part. 3. Resources for those struggling with eco-anxiety. Please share with your community.
Uncommon Courage: an invitation – my latest book
Uncommon Courage is an invitation to be your courageous best self every day. It's also an antidote to the overwhelm, fear, and rage rolling around the world. But it's more than a book; it's an invitation to join an inclusive community that wants to better understand humanities challenges – both global and personal – in order to take courageous action and create a better world for everyone. If Covid19 has given us the time and space to reflect, Uncommon Courage gives us the nudge we need to create lasting change.
You can buy it on Amazon, Apple Books, Barnes & Noble, Book Depository, Booktopia, Smashwords, Kobo, Gardners, Odilo, Indie Bound, BookShop by BookTrib and Scribd.
Better yet, order it from your local bookstore, so you can #SupportLocal.
You can read the reviews, including a new five-star review on Book Commentary, another five-star review on ReaderViews, a review on BookTrib, and three more on Booklife, another on Book Commentary and Blue Ink Reviews. I'm also collating reviews on my Website too. Have a look and grateful to everyone who has written or recorded one.
Come and join the conversation in my new Facebook Group Uncommon Courage.
Uncommon Courage, the podcast – Apple, Spotify and everywhere podcasts are published.
The Know Show
Check out The Know Show. It's a fortnightly wrap up of the news! Starting again, September 2nd.
Listed by Book Authority in the 100 Best LinkedIn Books of All Time and 22 Best New LinkedIn eBooks To Read In 2021 and 2022 categories. Grab it today if you want to take your professional presence to the next level! When it comes to LinkedIn, it really is time to ask — can you really afford not to have this book in the hands of every employee?
Connect with me
andreatedwards.com , uncommon-courage.com
LinkedIn, Twitter, Facebook, YouTube, Instagram, Tik Tok, Medium, Amazon.
Feedback
Have I done a great job for you? Can you write a reference on my LinkedIn profile or on my Google Business page? If not for me, why not write one for someone else who inspires you or has helped you? Join the #GivingEconomy.
Are you a Social CEO? The Social CEO: How Social Media Can Make You A Stronger Leader.
Want to claim your stage? Unleash Your Voice – Powerful Public Speaking for Every Woman