As I was going to bed last Saturday night, I caught some early footage of the floods in Pakistan. I was stunned. It is the most horrific climate event I have seen, and it gave me nightmares. Not only did we watch historic buildings and bridges get washed away, but we also watched women, children, and whole families washed away too.
It was a terrible event and the numbers lost are still rising, with expectations it's going to get a lot worse. One positive: apparently, an early warning system through the Mosques across the country, helped many escape.
Naturally, when I woke Sunday, I couldn't get Pakistan out of my head, and as I always do, I went looking for news. It was reported as the largest body of water on earth ever released.
The early coverage focused on it being a glacial lake melt, officially called a "glacial lake outburst." However, this commentary quickly disappeared from media coverage and only started coming back at the end of this week.
In a Vox article titled: 'Pakistan flooding: How melting glaciers fuelled the disaster' – it said Pakistan is home to over 7,200 glaciers, more than anywhere outside the poles. Northern Pakistan has more than 3,000 glacial lakes, and 33 of them are "prone to hazardous glacial lake outburst flooding," according to the United Nations.
Because this event was so big and horrific, I expected to see coverage EVERYWHERE, but when I went looking for it, crickets. This included the New York Times, the Wall Street Journal, and many other mainstream media. I honestly couldn't believe it. How could THIS be ignored?
I shared an article a few months ago, talking about US media, and the decision to share only solutions-based coverage on the climate crisis, because their audience cannot cope with how depressing the news is. I KNOW it's depressing, but we must understand what is going on, because if we do not face up to this global crisis, we will never be able to overcome it.
As I say all the time, there is no sugar coating the climate crisis my friends.
The numbers will be coming in for some time, but here's an idea of where we are right now in Pakistan
• 1350 killed so far
• 50 million displaced (more than the 33 million being reported in most places)
• 900,000 livestock, or up to 90% of livestock dead
• 3.2 million houses destroyed and nearly 1 million damaged
• More than 40 reservoirs breached
• More than 220 bridges collapsed
• 90% of crops damaged, including cotton, which will impact Pakistan and the world
• $10 billion loss to the economy
• 1/3rd of the country under water
Please note I can share sources if anyone is interested, but I gathered these from multiple places – mostly Government – attempting to capture the scale of the disaster.
In Pakistan, it is expected to take 10 years to rebuild, and that is, of course, if another glacial lake doesn't burst, and there are 33 that could. The future is not looking very bright for the country and its people right now.
The conversation on this crisis
There are many perspectives to the conversation taking place on this story. First is that the Pakistani's are furious with the ruling elite, and the never ending in-fighting, which is not serving the country. Imran Khan and the way he behaved when this happened, is not winning any hearts or minds either.
Corruption is a HUGE part of this story, and it's an issue around the world in the climate fight, but in this case, it's being blamed too, especially as so many were given approval to build homes in flood zones.
However, this angle is being picked up by deniers and used in their fight against climate action. I wonder how they can justify the collapse of a famous 150-year-old hotel, which was destroyed in seconds, and is not in a flood zone. This event impacted more than the houses built illegally, but it's always interesting to see what deniers hang their opinion on. For me anyway.
We've also been hearing this week that Pakistan's contribution to global emissions is low – like less than half a percent low – but a very clear example of how those who are not responsible for global warming will be made to suffer.
Which surely builds on the case that the polluting countries and businesses, who have profited for decades, must start to see it's time to come together and help the Pakistani's, and every other country being impacted. If countries and businesses can't do this for the right reason, here's a reason that might make sense.
We are looking at millions, if not billions, of climate refugees starting to move. Some can move within their countries, but most will be heading somewhere else. We know human migration causes massive societal disruption in the countries they want to move to. So why don't we finally do the right thing, invest in these countries so people can stay in their homes, AND stop doing what is causing the damage in the first place – sensible?
There are countries where it is too late for the people to stay, and we must take care of them, but right now, whenever possible, if we can keep people where they are by investing in the infrastructure needed to make it possible, everyone will be better off. This means access to water, safe and dignified housing, access to food, education, medical care and more. That is the obligation now.
In Pakistan, this nightmare is not over. Millions are homeless, waiting for food, safe drinking water, and shelter. It's so critical we move quickly, because water borne disease is now becoming rampant, and for those in the mountains, winter is coming too. The people are desperate, let's do all we can to help them. Donation options below. I recommend a regular donation to the World Food Program if nothing else.
Friend's content and mine
"By taking on a greater role in climate leadership, women can create wins for many areas including climate action, gender equity, food security, poverty reduction" – Praveen Gupta is writing some great content, especially on women in leadership around the environment. Please do follow him.
Inclusive Leadership with Andrew Bryant – Podcast Enjoyed listening to this podcast on self-leadership between Andy Lopata and Andrew Bryant! Nice work my friends.
And Andrew Bryant again Leaders must embrace Social Collaboration for the Future of Work something I've been talking about for a very long time. This is a critical skill in the world today and leaders need to focus on mastering it.
A blog I published, after experiencing a breakthrough with my teenage boys on getting their agreement to reduce meat. Thought it worth sharing for others struggling here How to get your family committed to reducing meat consumption.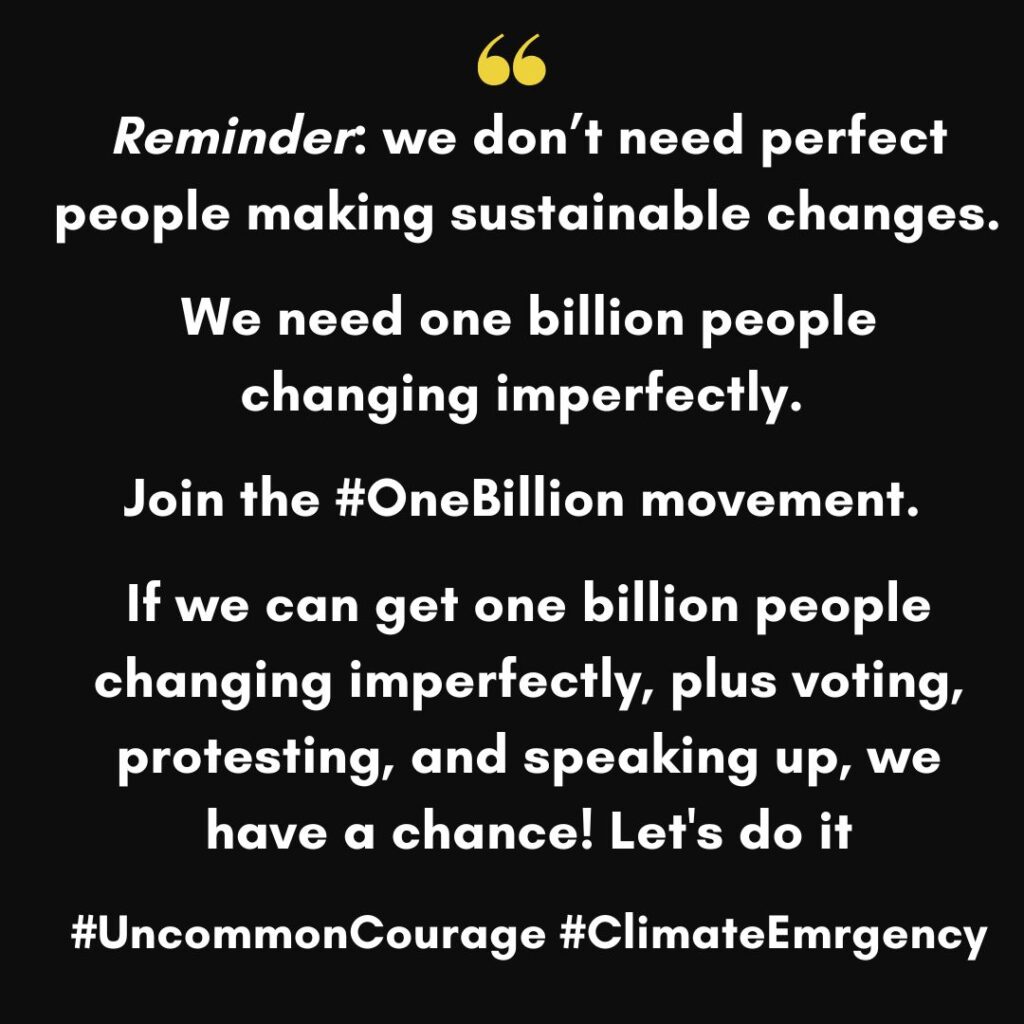 Donation time
If everyone gave #just10percent of their time, talent, money or voice, we'll change the world. Can you donate? Make it a regular donation to the World Food Programme. Or donate to the UN Refugee Program, Medicine Sans Frontier, PowerOf , Kiva.org , Soi Dog Foundation. It's a time for giving and taking care of each other.
Content to read
And here's the content I've been reading or watching this last week. Scan the headlines, read the ones that jump out at you, read or watch them all. Knowledge is power, and global knowledge is even more powerful.
Pakistan floods
Almost 1,000 killed as flooding devastates Pakistan
ArcGIS Web Application – map of Pakistan and where it's impacted
Historic Pakistan floods leave thousands homeless and almost €100 billion of damage
How melting glaciers fueled Pakistan's fatal floods
Pakistan floods could cost 45% of cotton crop
Pakistan floods are 'a monsoon on steroids', warns UN chief
Pakistan floods: Helicopter lifts stranded boy
Pakistan Flood Death Toll Passes 1,000 in 'Climate Catastrophe'
Pakistan floods: Appeals for aid as 119 more die in a day
Pakistan floods death toll passes 1,000, say officials
Pakistan floods: Desperation and displacement in Sindh province
Pakistan declares floods a 'climate catastrophe' as death toll tops 1,000
Climate crisis
Capitalism Is Destroying Us – The New Climate Report
Deeply Dark Times Ahead – be positive
The End of the Age of Abundance (and the Beginning of the Age of Scarcity)
Where We'll End Up Living as the Planet Burns
Death toll from floods in Afghanistan rises above 180 – Taliban
Extreme China heatwave could lead to global chaos and food shortages
South African court bans offshore oil and gas exploration by Shell
Bike protest takes over German motorway
'We're going to pay in a big way': a shocking new book on the climate crisis | Books | The Guardian
'Powder kegs waiting for a spark': rising costs threaten global unrest, say risk analysts
China's supply chain is melting in extreme heat. Whose will be next?
Antarctica's "Doomsday" Glacier: Its Collapse Could Trigger Global Floods and Swallow Islands
At last, the Tories prove that Brexit has polluted the UK
Scientists' warning to humanity on tree extinctions
Emily Townsend and Alex Hillman publicly quit their jobs for climate change. Here's what happened next
Inequality can double the energy required to secure universal decent living
Much of The Great Pacific Garbage Patch's Plastic Comes From These 5 Countries tks Josh O'Neill
TOWN OF TAIJI SUED OVER DOLPHIN DEALINGS
Oil industry condemns first US fee on greenhouse gases
Energy war as West caps Russian oil price, Moscow keeps gas pipe shut
Backyard 'frog hotels' hoped to help species recover from East Gippsland bushfires
Climate change is biggest threat to earth, international poll finds
The role of marine biodiversity in the regulation of our climate – A discussion Document
Switzerland's vanishing glaciers threaten Europe's water supply
A prolonged and record heat wave builds over the West this week
Analysis: BlackRock too green for Texas; rest of Wall Street okay – for now
Antarctica's melting ice spells trouble on sea rise
Antarctic Glaciers Are Melting Away at the Fastest Rate in 5,500 Years
US fossil fuel firm sues insurer for refusing to cover climate lawsuit
Americans experience a false social reality by underestimating popular climate policy support by nearly half
Zimov, S. A., Schuur, E. A. G. & Chapin, F. S. Permafrost and the global carbon budget. Science 312, 1612–1613 (2006).
Study finds climate change is waking bumblebees earlier from winter hibernation, putting the species at risk
Rewetting dried wetlands could stop 100 billion tons of CO2 emissions
Opinion: Climate transition must happen – it's up to us whether by design or by disaster
Greenland ice sheet climate disequilibrium and committed sea-level rise
Drought and Worsening Fertilizer Crisis Risk More Food Inflation
I'm thrilled to announce why scientists should consider participating in civil disobedience to promote climate action.
The 10 Financial Actors Who Stand in the Way of Slowing Climate Change
Spain's olive oil producers devastated by worst ever drought
The climate crisis is a hunger crisis
Australians warned the price of groceries is about to soar even more as farmers issue an urgent food supply warning – here's how much your weekly shop will cost you
Australia's east coast set for third straight La Niña season, experts predict
England's housing strategy would blow entire carbon budget, says study
How Bill Gates-Backed Republic Services Turns Trash Into Big Cash
Warming Trends: Bill Nye's New Focus on Climate Change, Bottled Water as a Social Lens and the Coming End of Blacktop
Let's Stop Trying to Save Industrial Civilisation
Drought, pollution, floods: Avon in Devon tells story of UK rivers in distress
Friday essay: 'I feel my heart breaking today' – a climate scientist's path through grief towards hope
UN: Record 345 million people 'marching to the brink of starvation'
Climate change: Avocados and exotic plants grow in hot UK summer
Bill Nye Shares Thoughts On 'Painfully' Accurate 'Don't Look Up'
'Time has run out': UN fails to reach agreement to protect marine life
Revealed: the 20 firms behind a third of all carbon emissions
India's dietary guidelines have a relatively lower carbon footprint: study
As France Swelters, Private Jets Come Under Attack
THE OTHER SOURCE: WHERE DOES PLASTIC IN THE GREAT PACIFIC GARBAGE PATCH COME FROM? tks Grant Rawlinson
Physicists predict Earth will become a chaotic world, with dire consequences
Climate Thinkers: John Schellnhuber
Global politics
The Speech No President Should Have to Give
Trump investigation: Empty folders marked classified found at Mar-a-Lago
Gun jams as it is pointed at Argentina's vice-president
Joe Biden says Trump ideology threatens US democracy
Witness to the Massacre in Mariupol
Mary Peltola: First Alaskan Native elected to Congress as Sarah Palin loses
In the east, Ukraine braces to launch counter-attack
A letter from a Russian friend
Mikhail Gorbachev, the last leader of the Soviet Union
Iraq: At least 23 dead amid fighting after Moqtada al-Sadr quits
How a 92-year-old cleric silently halted Iraq's slide back into war
'I was gobsmacked when he became prime minister'
Australia: Scott Morrison saga casts scrutiny on Queen's representative
We Knew the Justice Department Case Was Righteous. This Affidavit Confirms It.
What a Pizza Hut ad says about Gorbachev – and Russia
Business and technology
How McKinsey Destroyed the Middle Class
World Bank warns of recession and stagflation
Markets and the Future of the Circular Economy
A quarter of retirees will die with their super wealth intact
Hiring Slows For Second Straight Month As Companies Digest 'Conflicting' Economic Data, ADP Reveals In Latest Jobs Report
Starbucks Is Rethinking Almost Everything, Including How to Make Frappuccinos
Morgan Stanley strategist points to a new canary in the coal mine for a looming recession
The $100 Trillion Global Economy in One Chart
Analysis: Pain of breaking inflation will reverberate around the globe
The Twitter Whistleblower Needs You to Trust Him
The 2022 economy is like a 4-engine airplane with only one that works—and most experts want to turn it off, top economist says
Older Entrepreneurs Outperform Younger Founders—Shattering Ageism
Social issues and humanity
Uyghurs: China may have committed crimes against humanity in Xinjiang – UN
Serena's impact to be felt long after retirement
Singapore swimmer Joseph Schooling confesses to consuming cannabis overseas: MINDEF
Helen Hunt: 'There were a couple of years I was spooked – I just became very boring'
On the anniversary of Hurricane Katrina (8/29), I'm reminded of not only the destruction of my home and community, but also that the experience radicalized me. I was 17 at the time.
Barbara Ehrenreich Is Not an Optimist, but She Has Hope for the Future
The Economist Asks: How can mental health-care crises be solved? Podcast
One in five UK children do not own any books of their own
Shivamurthy Murugha Sharanaru: Lingayat leader arrested for allegedly raping minors
Where Our Strength Comes from and What It Means to Be Strong
India's top court declares same-sex couples entitled to social benefits, deserve legal protections
Episode 204: Healing From Betrayal with Debi Silber Podcast
Women with hijab found to face bias in Egypt
Fab abs, Nicole Kidman. But this frantic effort to look half your age is frankly demeaning
Free uni degrees for Victorian nurses and midwives to boost staffing across health system
Why very smart people are happiest alone
Charlbi Dean: Tributes to film and TV 'star-in-the-making' after death at 32
Passion, humour, history
Eighth century pagan temple to Old Norse gods unearthed in Norway
A Young Japanese Photographer's View of Harlem in the Nineties
Quentin Tarantino Finally Responds to Once Upon a Time in Hollywood's Bruce Lee Controversy
Let me know what jumped out at you? Or share with me what you're reading? I love that!
Cheers
Andrea
Environment education
Three environment resources to help navigate this challenging territory. 1. Knowledge, constantly updating. 2. Individual action and awareness, so we do our part. 3. Resources for those struggling with eco-anxiety. Please share with your community.
Uncommon Courage: an invitation
Uncommon Courage is an invitation to be your courageous best self every day. It's also an antidote to the overwhelm, fear, and rage rolling around the world. But it's more than a book; it's an invitation to join an inclusive community that wants to better understand humanities challenges – both global and personal – in order to take courageous action and create a better world for everyone. If Covid19 has given us the time and space to reflect, Uncommon Courage gives us the nudge we need to create lasting change.
You can buy it on Amazon, Apple Books, Barnes & Noble, Book Depository, Booktopia, Smashwords, Kobo, Gardners, Odilo, Indie Bound, BookShop by BookTrib and Scribd.
Better yet, order it from your local bookstore, so you can #SupportLocal.
You can read the reviews, including a new five-star review on Book Commentary, another five-star review on ReaderViews, a review on BookTrib, and three more on Booklife, another on Book Commentary and Blue Ink Reviews. I'm also collating reviews on my Website too. Have a look and grateful to everyone who has written or recorded one.
Come and join the conversation in my new Facebook Group Uncommon Courage.
Uncommon Courage, the podcast – Apple, Spotify and everywhere podcasts are published.
The Know Show
Check out The Know Show. It's a fortnightly wrap up of the news!
Listed by Book Authority in the 100 Best LinkedIn Books of All Time and 22 Best New LinkedIn eBooks To Read In 2021 and 2022 categories. Grab it today if you want to take your professional presence to the next level! When it comes to LinkedIn, it really is time to ask — can you really afford not to have this book in the hands of every employee?
Connect with me
andreatedwards.com , uncommon-courage.com
LinkedIn, Twitter, Facebook, YouTube, Instagram, Tik Tok, Medium, Amazon.
Feedback
Have I done a great job for you? Can you write a reference on my LinkedIn profile or on my Google Business page? If not for me, why not write one for someone else who inspires you or has helped you? Join the #GivingEconomy.
Are you a Social CEO? The Social CEO: How Social Media Can Make You A Stronger Leader.
Want to claim your stage? Unleash Your Voice – Powerful Public Speaking for Every Woman