In 2020, I decided to gather all of the environment and climate crisis information I've been reading and watching into one blog, which I updated every week. Here is the full year for 2020. And this is the blog for 2021, which I will also update weekly.
If you want to keep up to date, you can check my weekend reads, or favorite this blog and come back often, so you can stay up to date on the major news about our global environment. Obviously I don't read or watch everything being published, but I cover as much as I can.
I know many people are not ready to face the crisis, and of course, we have even more denying there's an issue. I understand why this is happening, because the institutions that matter – government, business and media – are great at keeping us confused.
All I ask is, take some time every week to read something on the issue, but please, never rely on one source for information. You can remain loyal to your existing media source, but we all need to stretch outside to get other views. Wouldn't we prefer the truth? Well we need to do the work to find it.
Read through some or all, or just scan the headlines – it tells a story in itself. Also please share any information or research you find compelling with me. Happy to be tagged in important information and I'm always happy to pass the message on.
I have a resources section at the bottom, so if there are any you value, please pass it to me and I'll add it there.
The content is in date order or when I read it order, rather than packaging it up into sections. I figure the latest is important, and for those who want to drill down further, you can. When it comes to the climate, recent information is super important, as things are changing fast now, as is the ability of the scientists to track it.
Lots of alarming information. It is time to act!! With love xxxx
Wildfire burns hundreds of homes in Boulder County, forces evacuation of Superior and Louisville
Colorado wildfires: Tens of thousands evacuated as blazes spread
Frosts, heatwaves and wildfires: the climate crisis is hitting the wine industry hard
At last I have good news on the climate crisis: all of us really can do something about it
'Extraordinary is no longer extraordinary': US scientists on a year of climate disasters
Chile Writes Its Constitution, Confronting Climate Change Head On
Russia's Climate Epiphany May Be Greenwashing
Don't Look Up – Climate Platform
Death toll from Typhoon Odette climbs to nearly 400
Biden Takes Detroit for a Ride
Climate change and mental health: How do we mitigate the risks?
What "Don't Look Up" gets right—and wrong—about climate change
Climate change: Hurricanes to expand into more populated regions
Climate change: Huge toll of extreme weather disasters in 2021
Climate change: Storm clouds gather after COP26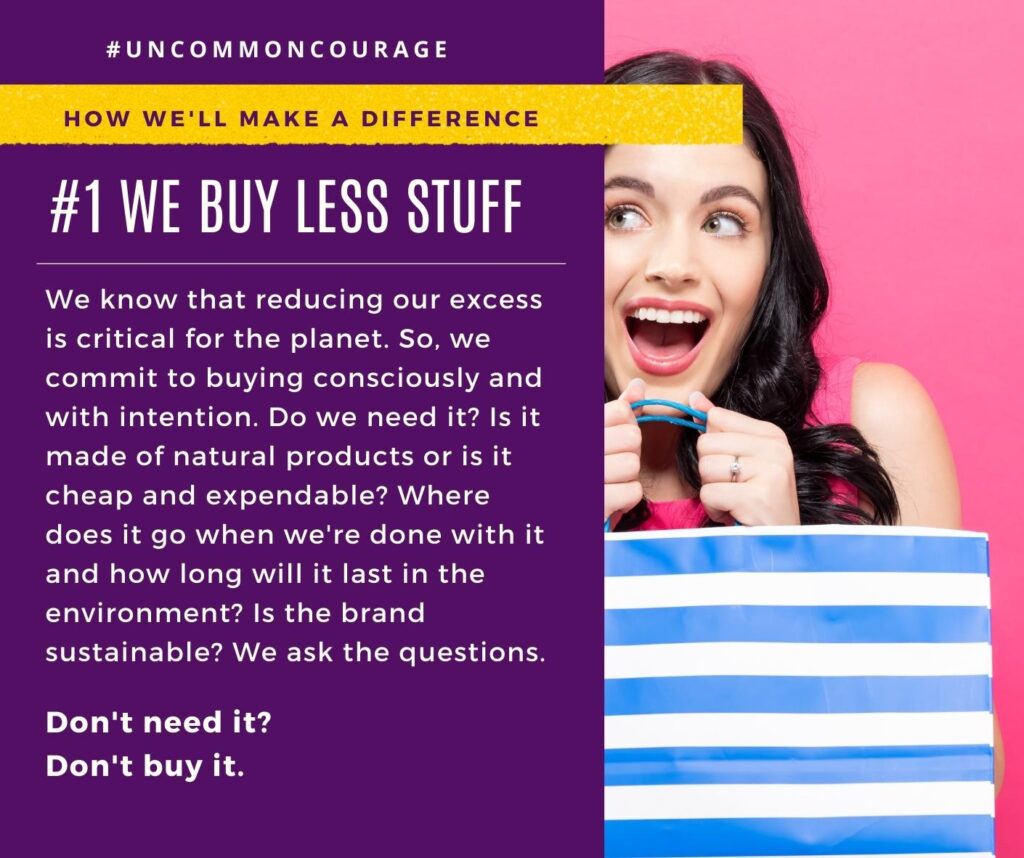 Why Sneering Critics Dislike Netflix's 'Don't Look Up,' But Climate Scientists Love It
Marine Rescue Crew Found 10 Types of Plastic in Turtle Droppings
The Amazon is the Planet's Counterweight to Global Warming, a Place of Stupefying Richness Under Relentless Assault
How grassroots schemes across UK are tackling climate crisis
Court stops Shell from Wild Coast exploration, for now
Overconsumption is costing us the earth and human happiness tks Samantha Gayfer
'I was afraid we would die': Attack highlights violence of Romania's 'wood mafia'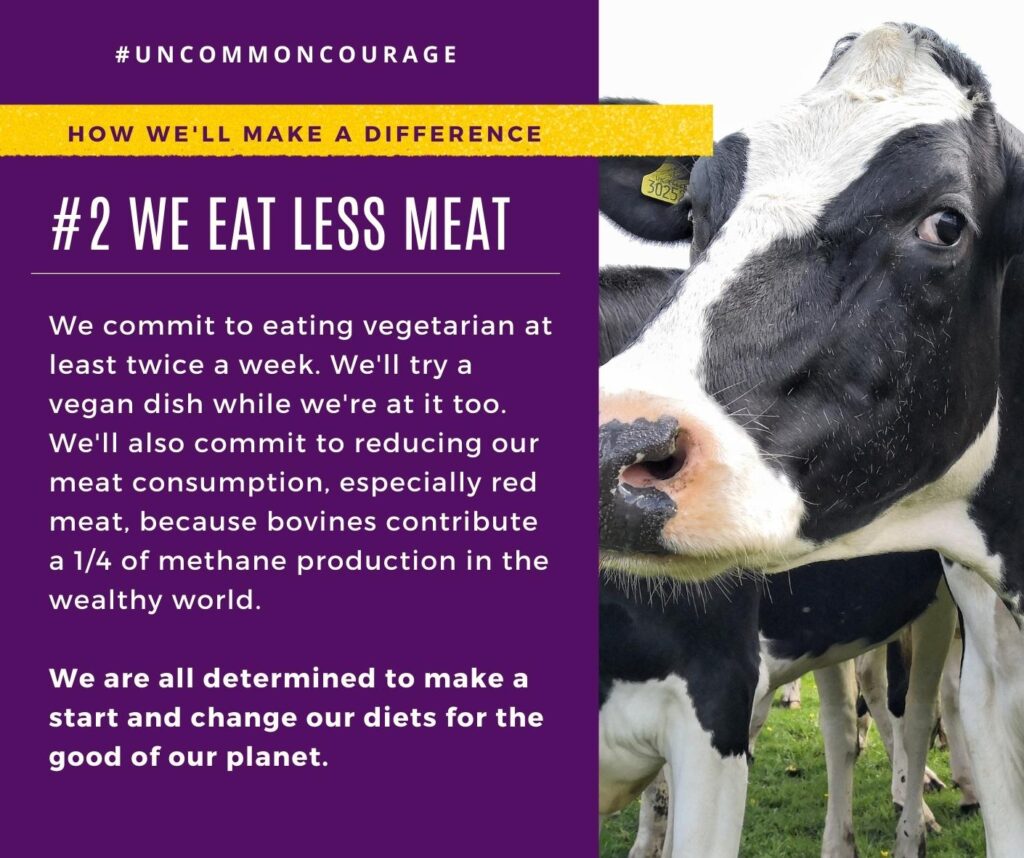 Are microplastics causing inflammatory bowel disease? People with the condition have 1.5 times more fragments in their faeces, study reveals tks Teressa Bayes
Supermarkets Across Europe Drop Brazilian Beef Over Deforestation Linked to Meat Giant JBS
'This new snow has no name': Sami reindeer herders face climate disaster
Scott Marsh: Viral and controversial art of 'Australia's Banksy'
Think Climate Change Is Messy? Wait Until Geoengineering
Climate Change an 'Emerging Threat' to U.S. Financial Stability, Regulators Say
Ever wondered what happens to the online shopping items you return? It's not a pretty picture tks Teressa Bayes
Pesticides in rivers, lakes and groundwater in Europe
Bugs across globe are evolving to eat plastic, study finds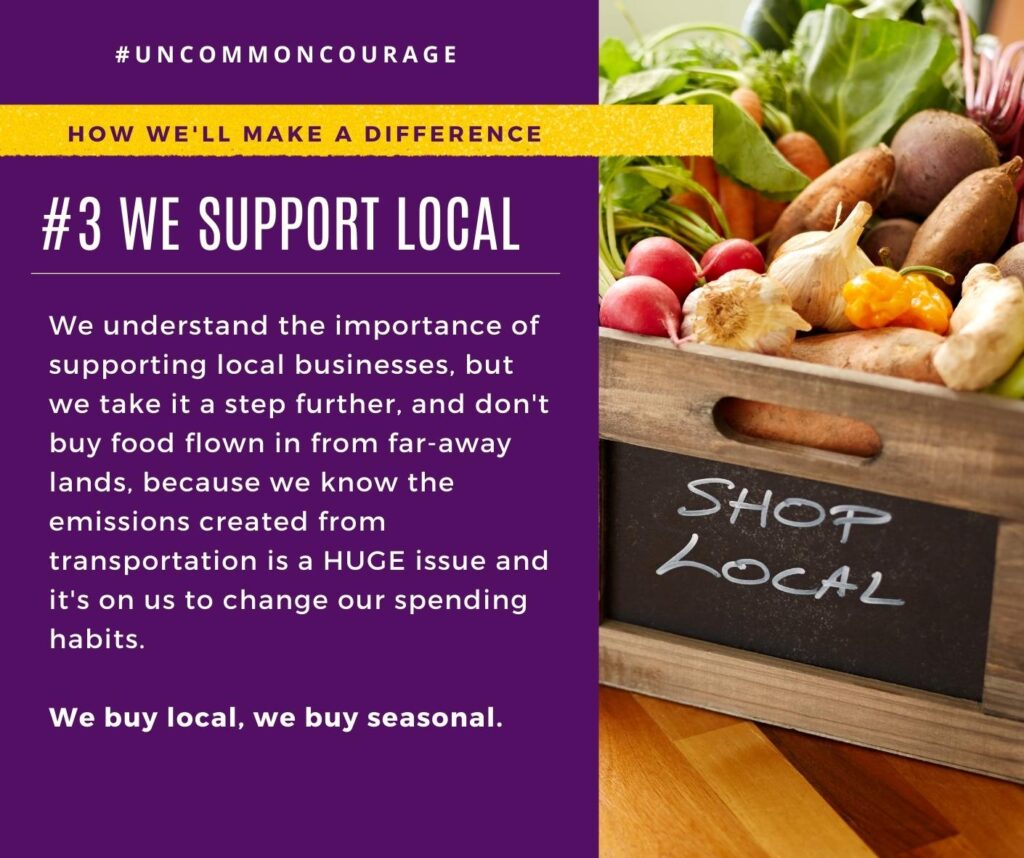 Antarctica's Thwaites Glacier On Edge Of Collapse; Sea Level May Rise By 10ft In 10 Yrs
The 'doomsday' glacier is on the brink of collapse
How grassroots schemes across UK are tackling climate crisis tks Kevin Cottam
2021's incredible moments in pictures
Climate change could mean some Arctic animals will be more vulnerable to disease spread by insects: researcher
Sadiq Khan leads ambitious plans to rewild Hyde Park
Six dead giraffes: Kenya drought horror captured in single picture
Rain to replace snow in the Arctic as climate heats, study finds
Climate Deniers in the 117th Congress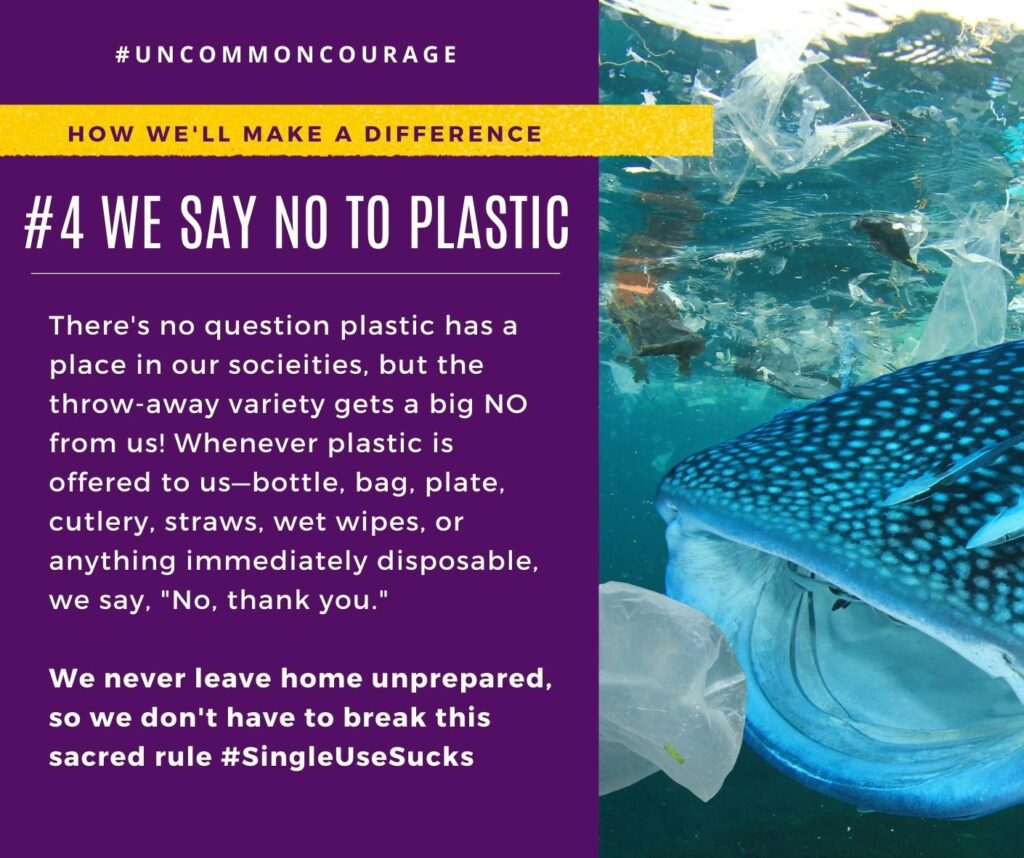 Maria Ressa at the Nobel Peace Prize awarding ceremony – must watch
https://youtu.be/m1w3rRRBoq8
Merkel leaves work to do with mixed climate legacy
29 Big Ideas that will change our world in 2022  
Rideshares in the sky by 2024: Joby Aviation bets big on air taxis tks Graham Harvey
Holiday Magic Is Made By Women. And It's Killing Us. Tks Lisa Larson Lee
Super typhoon causes devastation as it rips through Philippines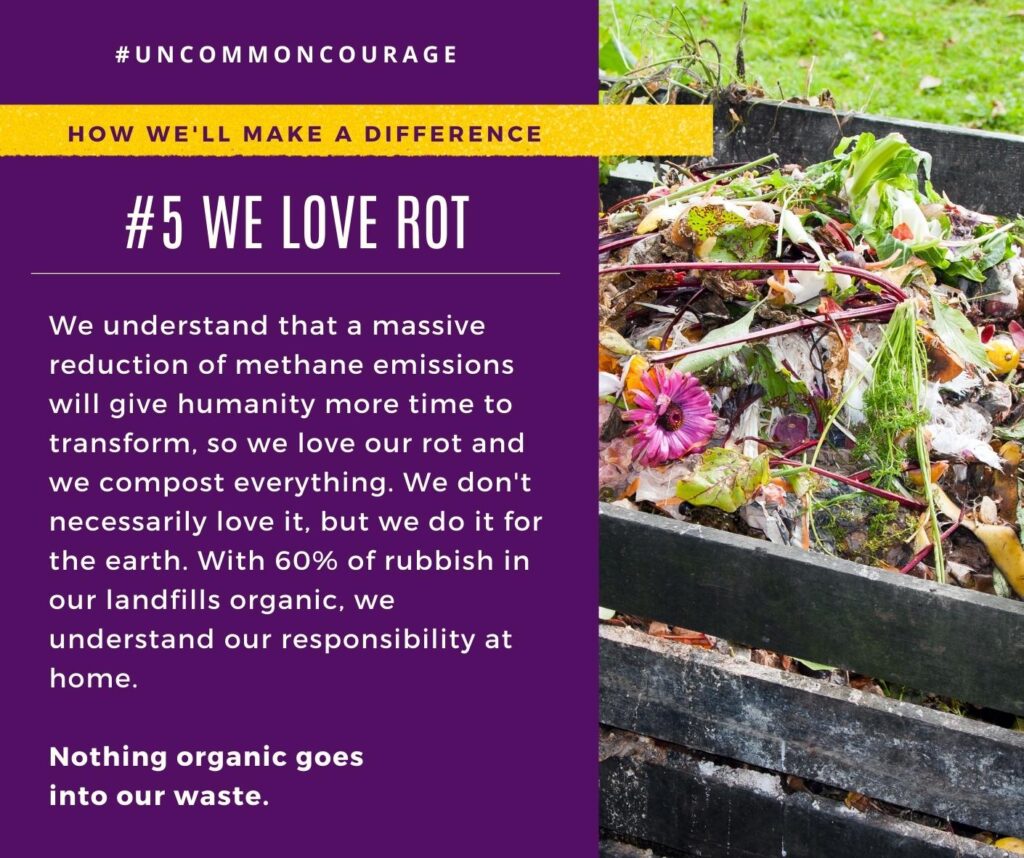 Arctic heat record is like Mediterranean, says UN
The Great Opportunity: Redesigning Cities for a Sustainable Future
The woman building a retail community around sustainable fashion and beauty brands tks Susannah Jaffner
How we get tree planting wrong – video
Super typhoon Rai: Philippine tourist island Siargao among areas hit
Singapore assesses financial sector climate risk
'$22-Trillion Time Bomb' Ahead Unless Banks Drop High-Carbon Investments, Moody's Warns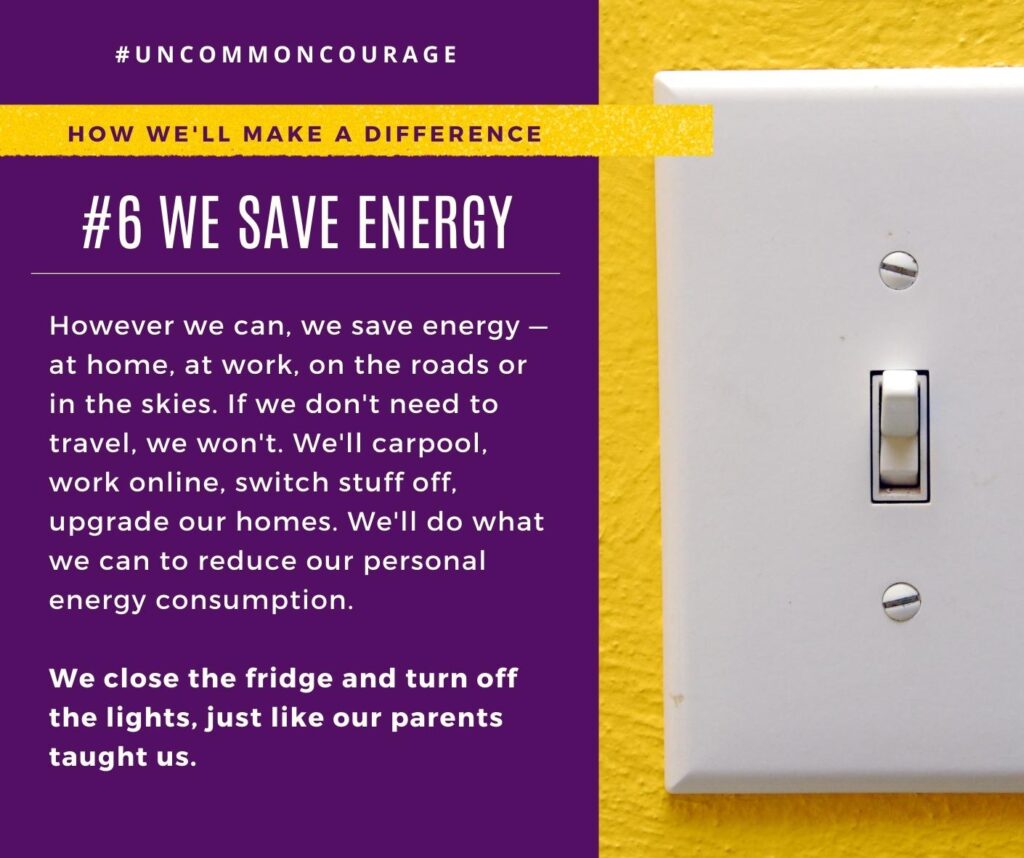 Why the next big entrepreneur must come from climate tech tks Samantha Gayfer
'Trying to tell us something': Climatologist says 2021 a weather year like no other
The climate crisis is killing migrants trying to cross the US border, study finds
Sailing away: superyacht industry booms during Covid pandemic tks Kevin Cottam
The jet stream took a sharp turn, and the US got unprecedented tornado weather in December
Above average temperatures to end the week
Human Rights at the Center of the Energy Transition
Tornado, storm death toll at 90 after Ky teen's body found
Kentucky tornadoes: Race to find missing in flattened US towns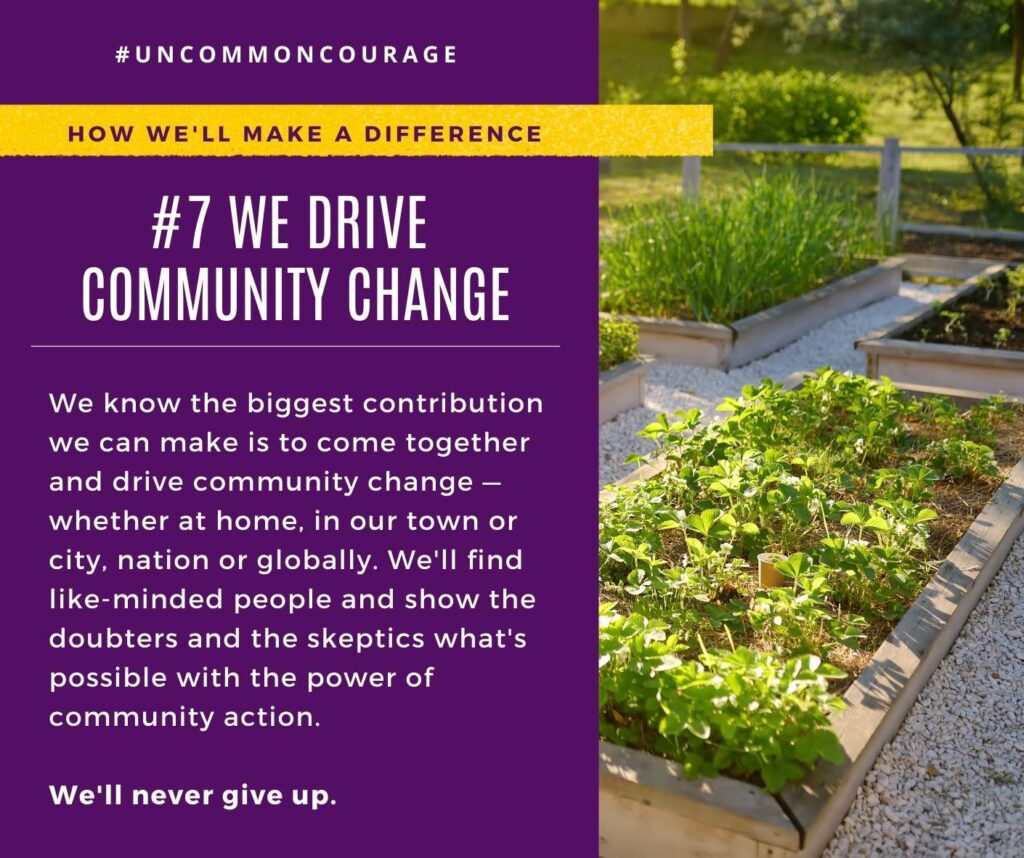 California Beekeepers Triumph Against Deadly Pesticide
Biden Promised to Stop Oil Drilling on Public Lands. Is His Failure to Do So a Betrayal or a Smart Political Move?
Hydrogen Is Not A Fuel, It's A Cult
Aerials show aftermath of deadly Kentucky tornadoes
Watch humanity ruin the oceans: Shocking NASA animation shows how plastic moves around the Earth's seas before forming giant 'garbage patches'
More than 70 killed in Kentucky's worst ever tornadoes
Why climate lawsuits are surging
The Price of Tomorrow | Jeff Booth + Andrew Yang | Yang Speaks – tks Robert Kirubi, great listen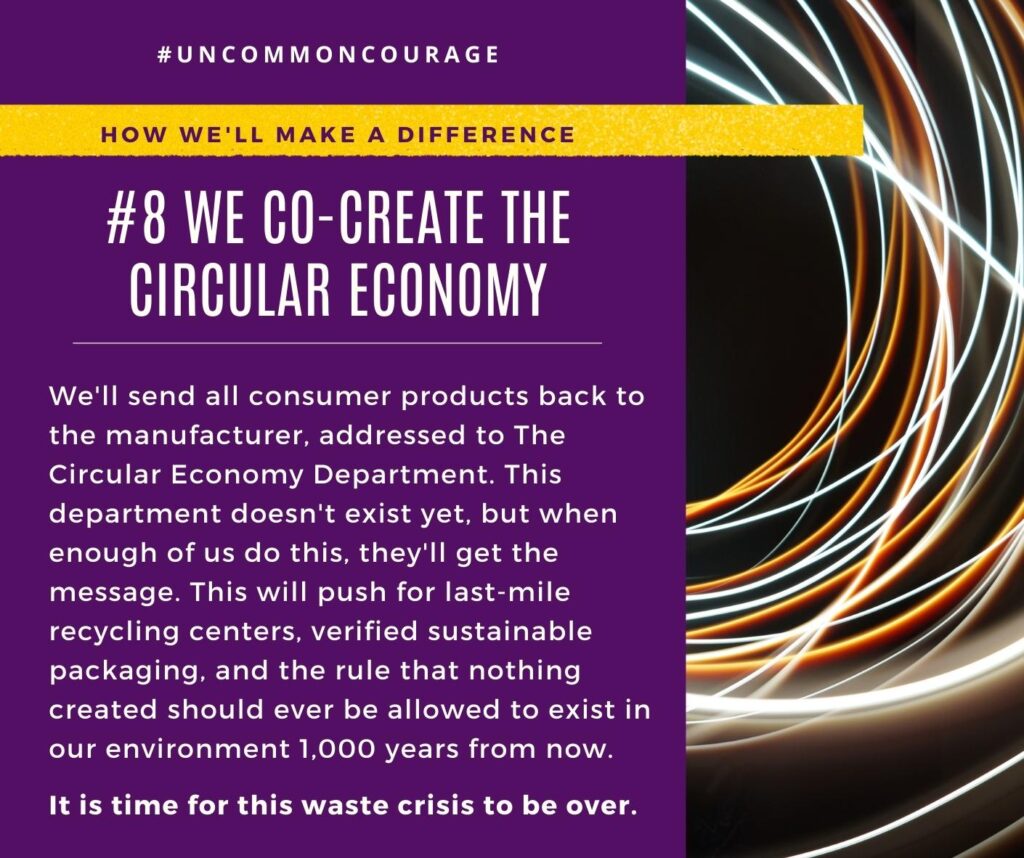 Billionaires' wealth saw record growth during pandemic: Global Inequality Lab
Elon Musk: Declining birth rate one of 'biggest' threats to civilization
Copernicus: 2021 saw widespread wildfire devastation and new regional emission records broken
11 brands called out for greenwashing in 2021 tks Hedvig Lyche
'We need to break the junk food cycle': how to fix Britain's failing food system
Politicians are failing to deliver climate justice. Lawyers and scientists could do it in court
Scientists Are Building a 'Black Box' To Record The End Of Civilization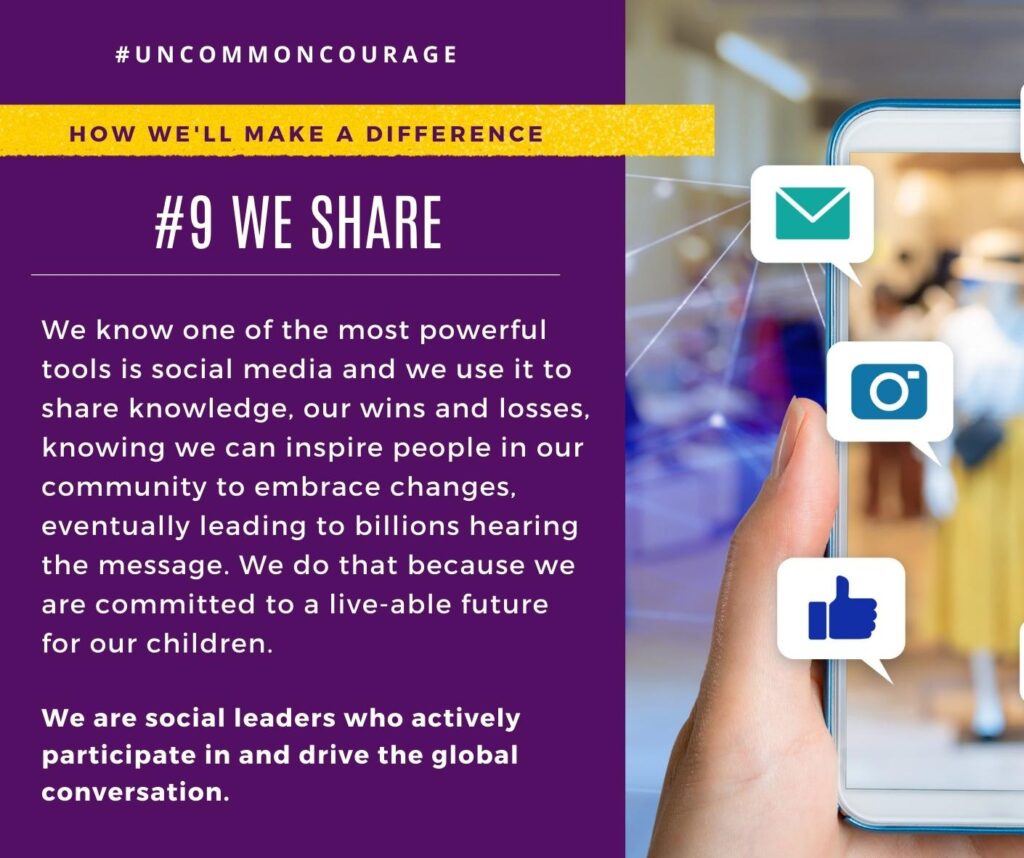 Challenges and Opportunities for Mono-Material Packaging Businesses in Asia Karen Prager published her first blog on LinkedIn and it's a really insightful look into the packaging industry – one that creates a massive amount of waste.
Ladies, it's time to claim our space in the world I loved doing this podcast with Simone De Haas. Ladies if you want to feel empowered, have a listen and let's get to work!
But We Were Still Too Few – and also super proud to launch this video. A call to action to care for our earth and our fellow humans. It's on every single one of us to walk the world with gentler feet. The wealthiest more so! Let me know what you think, and of course, if you love it, please do share it. We need billions on board.
The Naked Artic Adventure – so proud of Stephanie Dickson and everyone in this film. I love the hope. Please watch it.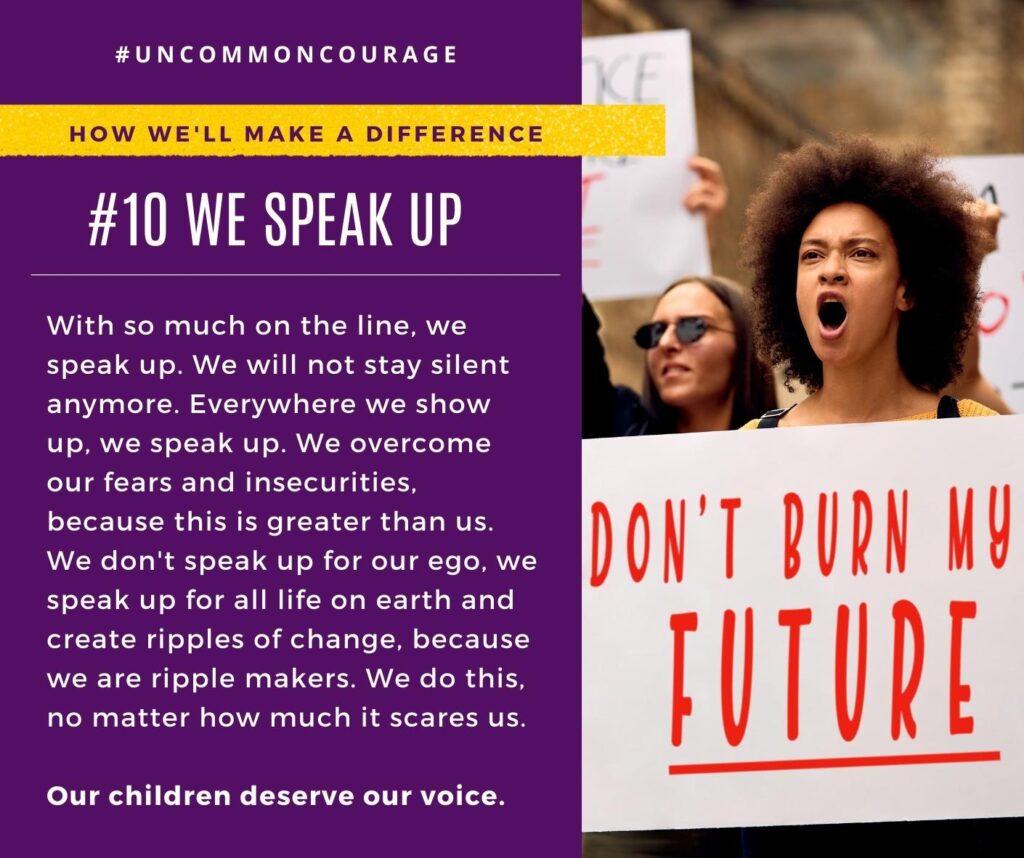 State of Fashion 2022: An uneven recovery and new frontiers
Nurdles: the worst toxic waste you've probably never heard of
BlackRock's $2.1 billion investments in Adani coal and gas projects are accelerating global warming tks Susanna Hasenoehrl
Oil firms face workforce crunch as renewables beckon -survey
Jailed for 51 weeks for protesting? Britain is becoming a police state by stealth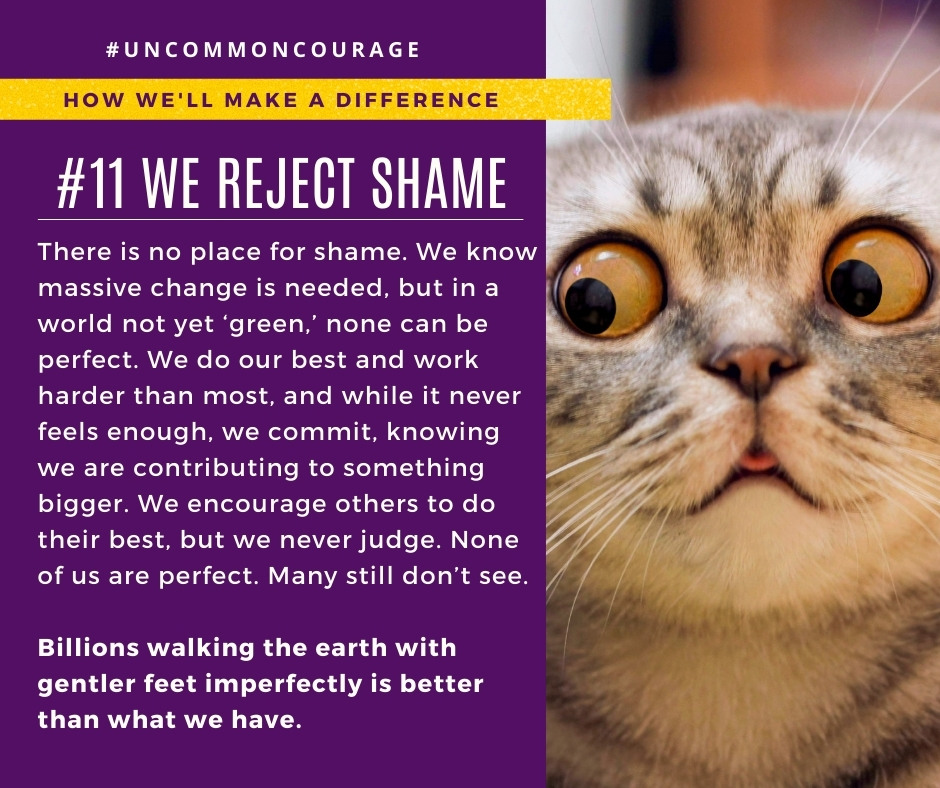 Scientist says that humans are almost certainly going extinct
Inside the new 'flying superyacht' for billionaires – with a sun deck, cinema ceiling and nightclub
Is a vegan diet healthier than eating meat and dairy?
Which creates more jobs? Green or polluting industries?
How satellites are challenging Australia's official greenhouse gas emission figures
Are clothes made from recycled materials really more sustainable?
World's vast networks of underground fungi to be mapped for first time
'A Trash Heap for Our Children': How Norilsk, in the Russian Arctic, Became One of the Most Polluted Places on Earth
Four ways to tackle the climate and biodiversity crises simultaneously
New study links major fashion brands to Amazon deforestation tks Kevin Cottam
California Vineyards Use Owls Instead of Pesticides tks Vicky Coburn
Casey Harrell: the climate activist taking on Wall Street – and the muscle-wasting disease that's killing him
Kenyan. Climate Activist, Elizabeth Wathuti, makes a presentation at #COP26 in Glasgow – tks Robert Kirubi
If you're looking for ideas on the changes you can make at home or work, please do check out 40 ideas you can adopt OR influence to drive substantial change in your community or business – grateful to do this with Susanna Hasenoehrl, Tim Wade, Michelle Mouille and Joanne Flinn.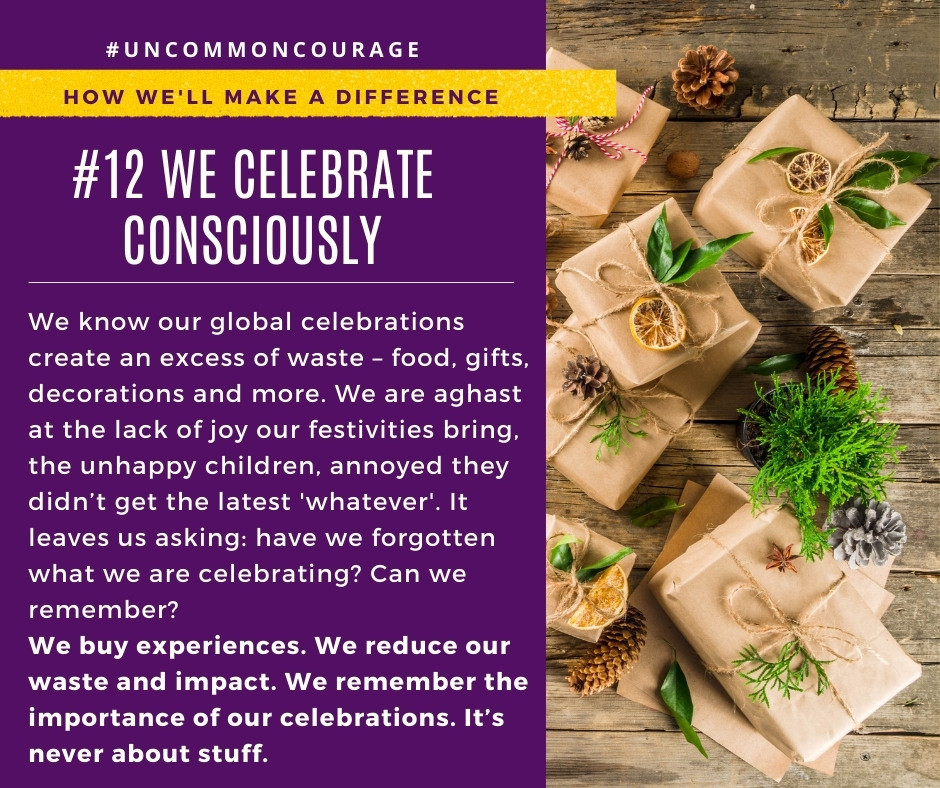 Ten ways to confront the climate crisis without losing hope – read this if you want to feel hopeful!!
Environmental activists face 'fever pitch' of repression from Australian governments, report says
Great Barrier Reef: how a spectacular coral spawning event is helping to breed heat-tolerant corals tks Kevin Cottam
More Young People Don't Want Children Because of Climate Change. Has the UN Failed to Protect Them?
Toyota ranked third-worst company for lobbying against climate policies
Treating beef like coal would make a big dent in greenhouse-gas emissions
A Top CEO Was Ousted After Making His Company More Environmentally Conscious. Now He's Speaking Out
Volvo says emissions from making EVs can be 70% higher than petrol models – and claims it can take up to 9 YEARS of driving before they become greener
Filthy business: who will stop Britain's illegal waste-dumping mafia?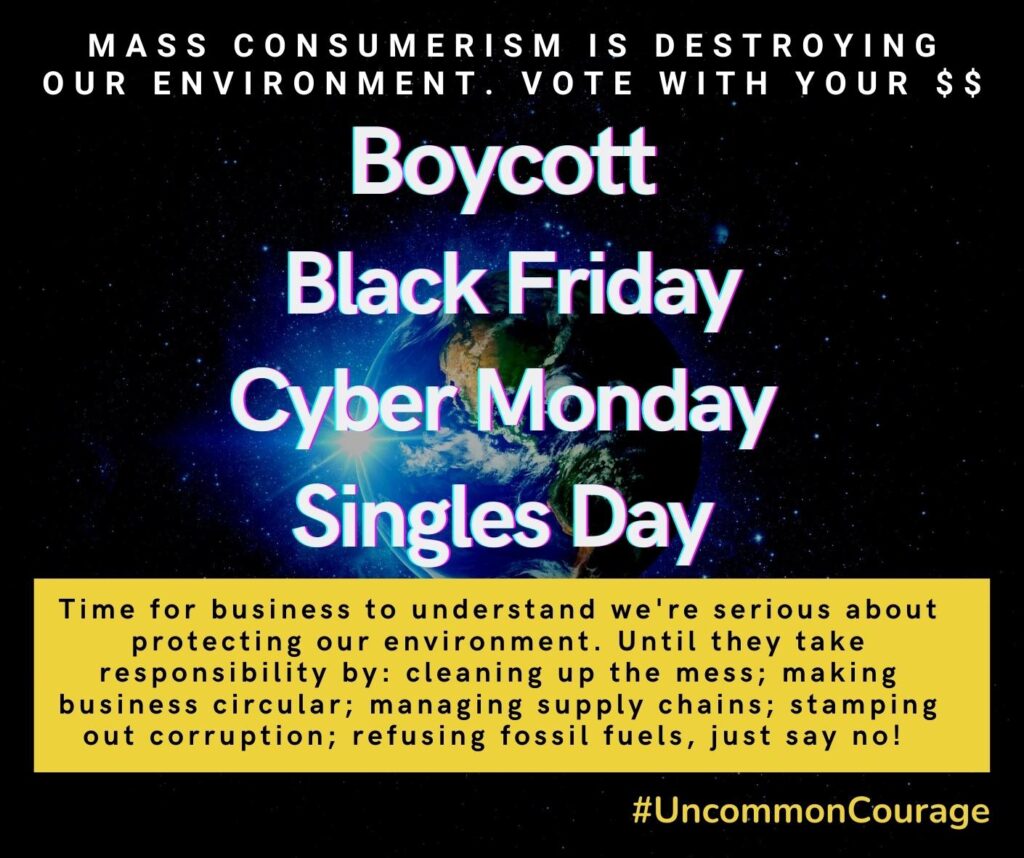 I don't need a new TV, but I'll probably get one'
Prince William blames African population pressure for wildlife loss tks Robert Kirubi
The Future of Plastic Recycling is in need of more efficient recycling methods tks Teressa Bays
Portugal becomes the fourth EU country to stop using coal to generate electricity tks Susanna Hasenoehrl
Greenland strips Chinese mining firm of licence to iron ore deposit
Cycling is ten times more important than electric cars for reaching net-zero cities
Canada's Tar Sands: Destruction So Vast and Deep It Challenges the Existence of Land and People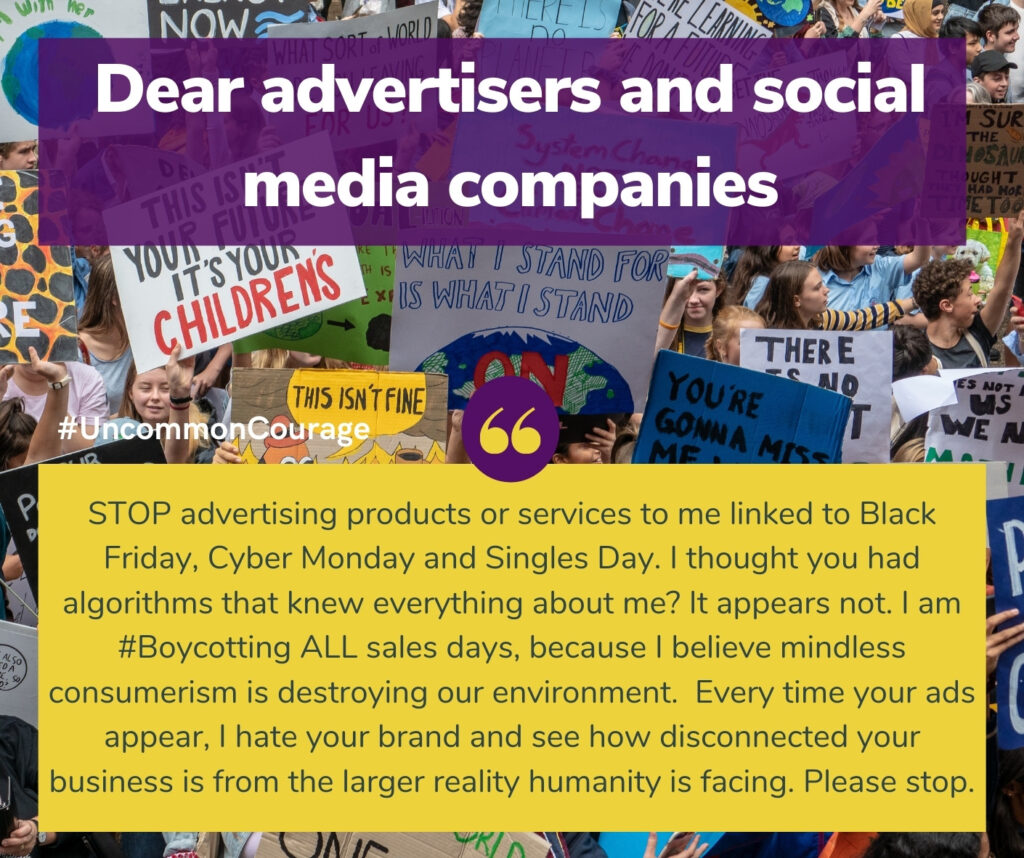 Technology will not solve the problem of climate change
Beauty products are ditching one of their biggest ingredients
Only one in four UK suppliers regularly asked for climate data by end-user businesses, survey reveals
B.C. Floods Show Urgent Need For Action On Climate Change & Fossil Fuel Phase Out
Climate denial is waning on the right. What's replacing it might be just as scary tks Susanna Hasenoehrl
Fear of the law will bring businesses in line on greenwashing
Should Southeast Asia return to 'native' packaging to tackle the plastic crisis?
Cop26 kept the world's 1.5C limit in reach – now we will steer it over the line
End the dolphin grind – please sign!
Stop talking, start acting, says Africa's first extreme heat official
Bill Gates' Vision for Next-Generation Nuclear Power in Wyoming Coal Country
Curbing methane emissions: How five industries can counter a major climate threat
Black Friday: largest boycott planned by independent retailers tks Chantal Fernandes
Time To Panic: Can we save our planet or is it too late? – tks Rohit Bassi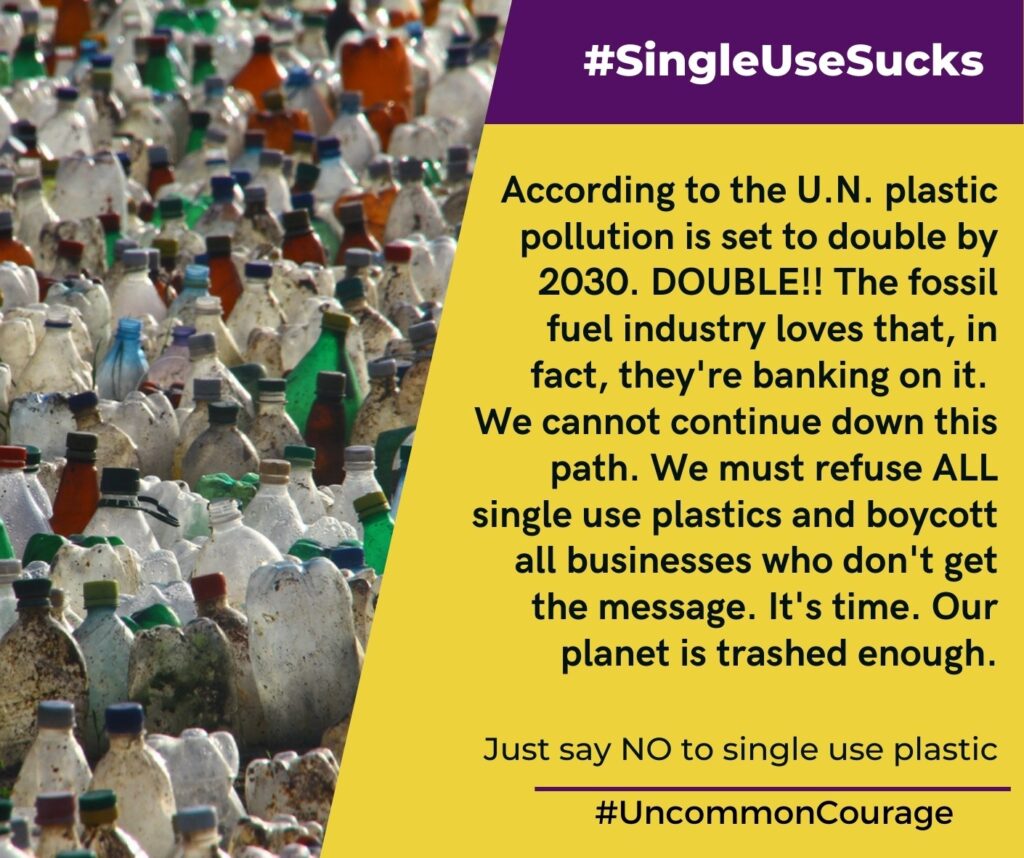 Top Gas Exporters Say They're Victims of 'Cancel Culture' tks Susanna Hasenoehrl
Canada floods: 18,000 people still stranded in 'terrible, terrible disaster'
Plastic pollution on course to double by 2030
Vancouver storm: A state of emergency has been declared in British Columbia
Terry Glavin: The scale of the disaster unfolding in B.C. is unprecedented tks Samantha Gayfer
'A tipping point': how poor forestry fuels floods and fires in western Canada tks Kevin Cottam
Revealed: the places humanity must not destroy to avoid climate chaos tks Sophia Henri
Covid denial to climate denial: How conspiracists are shifting focus
Drought: Cows supported by twigs in Garissa so that they can stand to feed
The forgotten oil ads that told us climate change was nothing
White House-Backed Carbon Tax in Sight for Biden's Climate Bill tks  Mark Mulkerin
M&S Launches Its First Clothing Rental Trial With Hirestreet
Brazil: Amazon sees worst deforestation levels in 15 years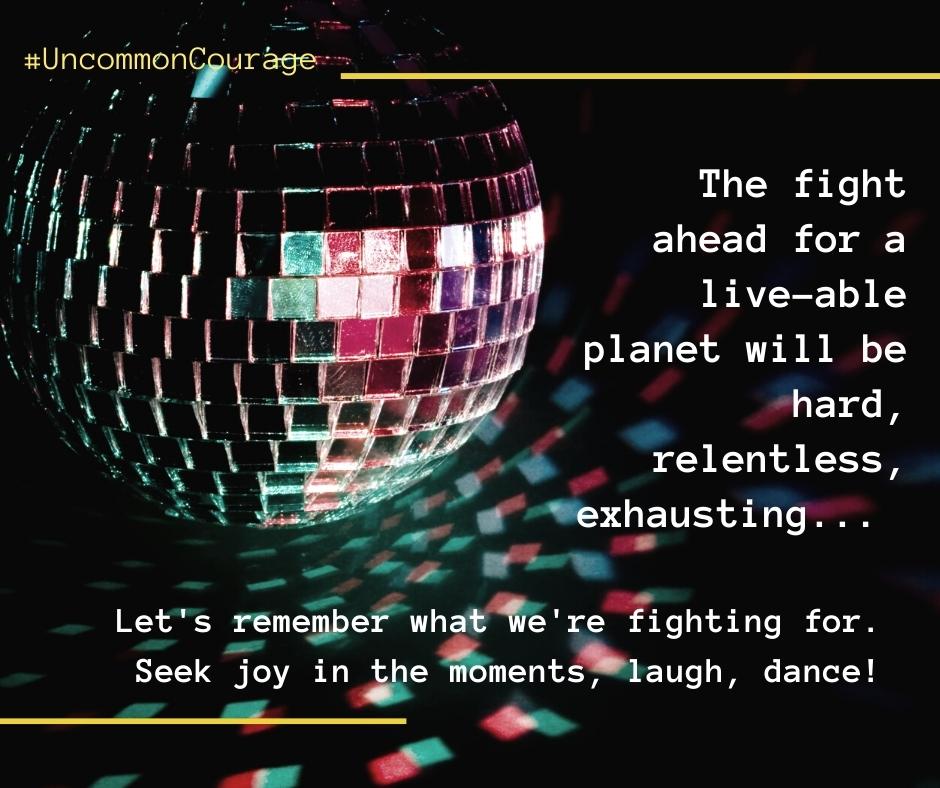 EU proposes law preventing import of goods linked to deforestation
Deadly storm cuts transport links around Vancouver
US auctions off oil and gas drilling leases in Gulf of Mexico after climate talks
EU eyes tighter waste rules to limit countries shipping trash abroad
'The pressure for change is building': reactions to the Glasgow climate pact
Call to Action: SAP at the Sustainable Innovation Forum at COP26 – tks Susanna Hasenoehrl
Op-Ed: The failure at Glasgow and what needs to happen next – tks Susanna Hasenoehrl
Vancouver is now completely cut off from the rest of Canada by road
Are companies with purpose-driven pledges accounting for slavery? tks Susanna Hasenoehrl
COP26: Evasive words and coal compromise, but deal shows progress
British Columbia and Pacific north-west storm wreaks havoc tks Kevin Cottam
Chomsky and Pollin: COP26 Pledges Will Fail Unless Pushed by Mass Organizing
Consider all the fruits of the Forest: Healing Powers for the Health of People and the Planet tks John Vincent Gordon
U.N. climate summit reaches carbon markets deal
Share Your Green Design tks Robert Kirubi
Solving the net-zero equation: Nine requirements for a more orderly transition
The Fashion Industry Could Reduce Emissions—if It Wanted To tks Robert Kirubi
Advanced Resilient Biocarbon Secures Credit Enhancement for €500 million Climate Bond
Cop26: Alok Sharma in tears as India and China dilute pledge to phase out coal tks Robert Kirubi
It could have been worse, but our leaders failed us at Cop26. That's the truth of it tks Susanna Hasenoehrl
'The pressure for change is building': reactions to the Glasgow climate pact
Long term matters: Is your board colluding with E(rratic) S(uperficial) G(reenwash)? tks Susanna Hasenoehrl
Poverty fuelled by climate change is driving deforestation and poaching – putting Madagascar's endemic wildlife at risk tks Teressa Bays
 COP26: How might decisions at the climate summit change our lives?
Temporary shutdown of coal-fired power plants in Delhi – BBC News – tks Vicky Coburn
If you have time, do watch or listen to the latest The Know Show. Joe Augustin, Marc Allen, Joanne Flinn, Robert Kirubi and Susanna Hasenoehrl joined me for a deep-dive into what's happened at Cop 26. Lots of valuable insights.
A podcast with my husband, Steve Johnson, talking about our children's future, but through the lens of the climate crisis Are you worried about the impact of climate change on your kid's future?
How fossil fuels are the backbone of fast fashion – tks Susanna Hasenoehrl
Cop26: Australia accused of 'hiding' while opposing deal needed to limit catastrophic climate breakdown tks Marc Allen
We cannot continue pursuing endless economic growth if we want to save the planet.
China and the US announce plan to work together on cutting emissions tks Susanna Hasenoehrl
World Bank Group COP26 Climate Briefs
As it happened: Some progress at COP26 but clearly not enough – Sharma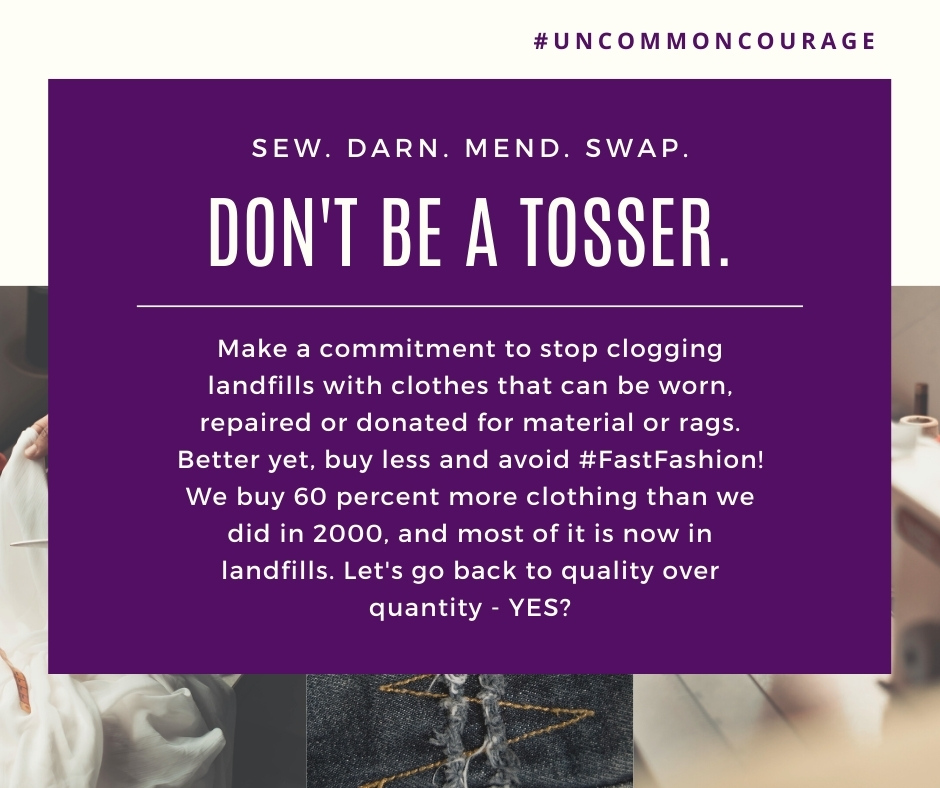 Funding Innovation to Fight Climate Change tks Robert Kirubi
Samsø: Generating energy, and possibilities
Bluewaters coal-fired power station written off as worthless as renewables rise
Cop26: world on track for disastrous heating of more than 2.4C, says key report
Seven ways to curb climate change
Greta Thunberg and other activists petition the U.N. to declare a state of emergency on climate change.
COP26: Fear of failure as climate summit enters final day
What Happened at COP26 on Wednesday: China and U.S. Say They'll 'Enhance' Climate Ambition
What will it take for adland to clean up its act and wash its hands of greenwashing?
Leaders agree to 'transformative' action to stop deforestation by 2030 tks Robert Kirubi
COP26: World headed for 2.4C warming despite climate summit – report
Youths are demanding for Singapore to be more ambitious on climate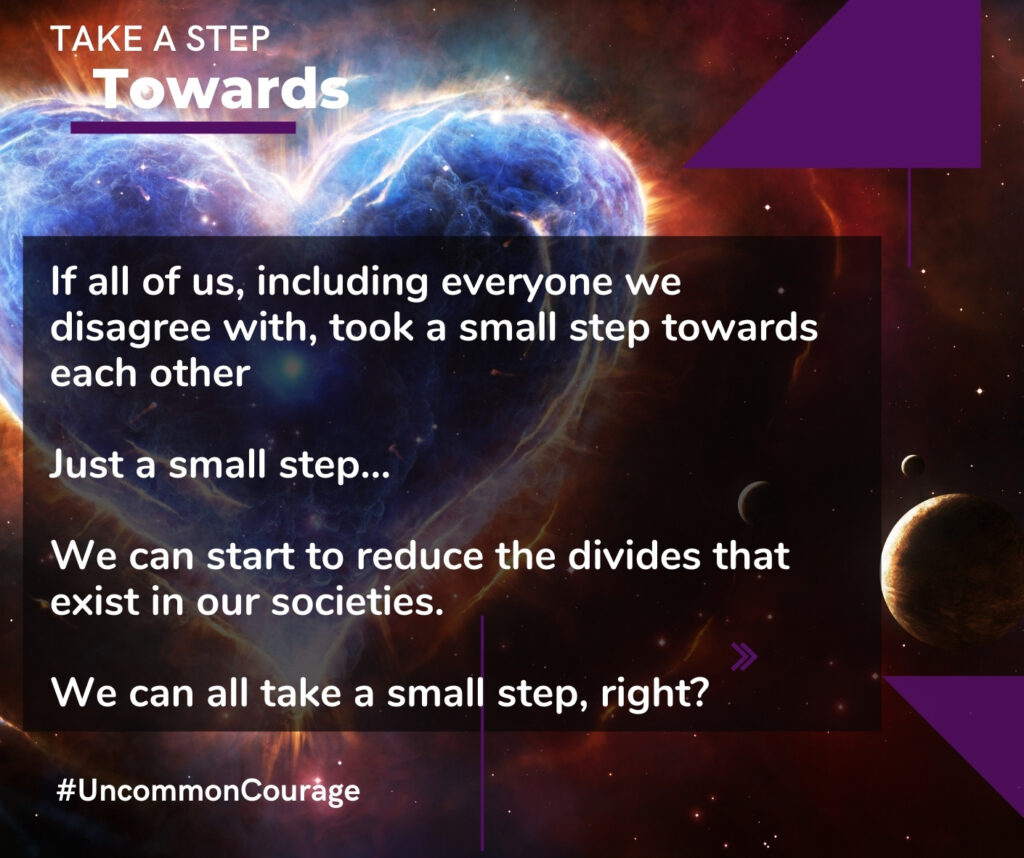 COP26: World headed for 2.4C warming despite climate summit – report
COP26: How much is spent supporting fossil fuels and green energy?
Canadian doctor diagnoses woman in British Columbia with 'climate change' after breathing problems during summer of heatwaves and wildfires tks Teressa Bays
COP26: Cautious welcome for unexpected US-China climate agreement
COP26 news: Draft text calls for phasing out coal and fossil fuels tks Susanna Hasenoehrl
Deepest earthquake ever detected should have been impossible
At COP26, new alliance tries to kill oil and gas industry tks Susanna Hasenoehrl
In Glasgow, I saw three big shifts in the climate conversation
Briefing: EU anti-deforestation law could have serious holes tks Robert Kirubi
Call to Earth Day: Taking action to protect the planet
COP26: PM calls on nations to pull out the stops as draft agreement published
The price of fast fashion? Chile's desert dumping ground for unwanted clothes tks Susanna Hasenoehrl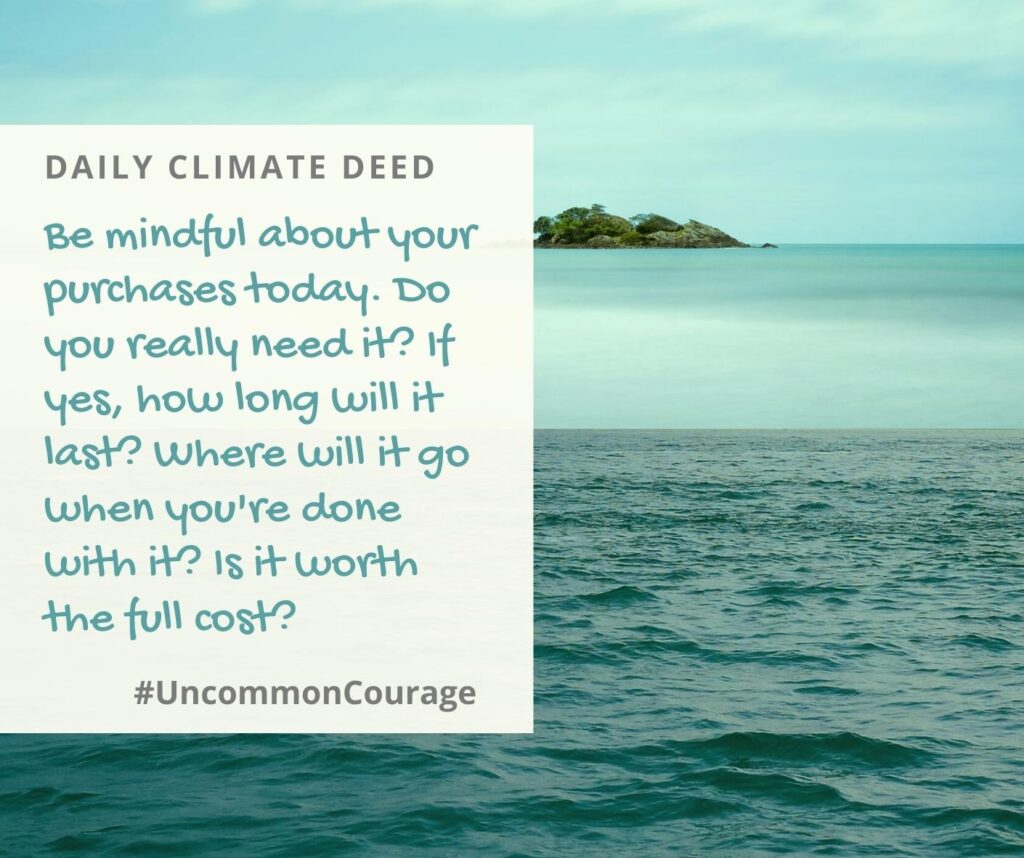 COP26 draft text criticised for lack of commitment to fossil fuel phase-out
Countries' climate pledges built on flawed data, Post investigation finds tks Marc Allen
'Net zero is not zero': carbon offsetting focus at COP26 under criticism tks Susanna Hasenoerhl
The World's First Digital Thread & Yarn Dyeing System. tks Robert Kirubi
'Your credibility is on the line': Greenpeace boss urges ad agencies to distance from oil
Few willing to change lifestyle to save the planet, climate survey finds
Small cuts in air traffic would level off global heating caused by flying
Singapore relies on fossil fuels more than any other country – study
UK boost to advance gender equality in climate action tks Robert Kirubi
'World designed by men has destroyed many things,' Cop26 warned
1bn people will suffer extreme heat at just 2C heating, say scientists
'Like a clown': what other countries thought of Boris Johnson at Cop26
More hot air than progress at COP26 tks Susanna Hasenoehrl
Can We Ever Make the Fashion Industry Sustainable?
Climate change: Seven ways to spot businesses greenwashing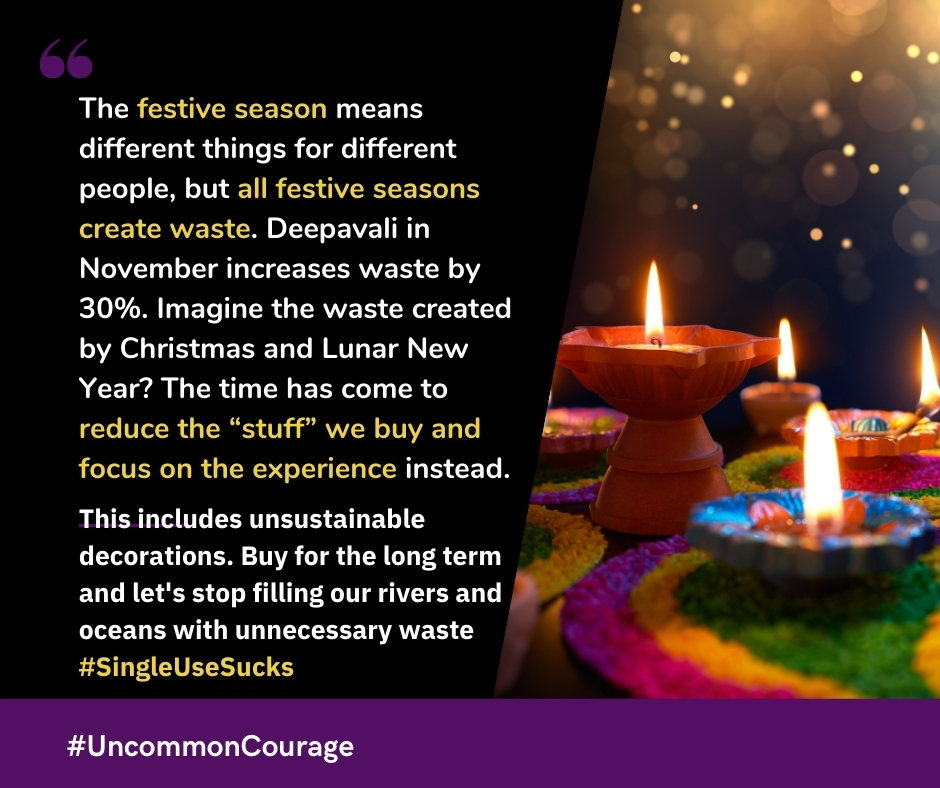 Can Glasgow Deliver on a Global Climate Deal?
More Than 40 Nations Pledge to Cut Emissions From Their Health Industries
COP26: Obama tells young people to stay angry on climate fight
Real Solutions Not 'Net Zero' tks Robert Kirubi
COP26: Rich countries 'pushing back' on paying for climate loss
Climate change is becoming less a battle of nations than rich vs poor
New high-resolution climate model predicts more extreme weather events in the future tks Samantha Gayfer
COP26: First Movers Coalition – Podcast
BHP reaps up to $1.35bn from Australia coal mines in fossil fuels retreat
Saudi Arabian negotiators move to cripple COP26 – Greenpeace response
New Report Expects Global Emissions of Carbon Dioxide to Rebound to Pre-Pandemic High This Year
COP26: IT and climate change – Computer Weekly Downtime Upload podcast tks Susanna Hasenoehrl
Activist Jane Goodall on hope, making change happen – and climate summit COP26 – Podcast
Koch vs BlackRock and the War for Fourth Sector Supremacy
If the super-rich want to live for ever our planet is truly doomed
COP26: Fossil fuel industry has largest delegation at climate summit
White House-Backed Carbon Tax in Sight for Biden's Climate Bill tks Susanna Hasenoehrl
Australian government refuses to join 40 nations phasing out coal, saying it won't 'wipe out industries'
We know almost for a fact that Cop26 will fail – this is why tks Susanna Hasenoehrl
COP26: What is happening on each day of the climate conference?
What's happening in the second week of the Cop26 climate talks?
What will be the focus of COP26?
Week 44: Showbiz in the era of "sauve qui peut" tks Susanna Hasenoehrl
Climate change: Thailand scientists performing 'coral IVF' in attempt to protect reefs tks Teressa Bayes
Afghans facing 'hell on earth' as winter looms
Bioenergy In All Its Complexity : The Good the Bad and he Ugly – tks Susanna Hasenoehrl
Attenborough tells COP26 conference delegates: "The World is looking to you"
Asian Development Bank announces plans at COP26 to partner with investors to buy and retire coal power plants tks Susanna Hasenoehrl
Podcast The Fight Over Climate Change's Price Tag
Indonesia says Cop26 zero-deforestation pledge it signed 'unfair' tks Kevin Cottam
Cop26 day four: New commitments could limit global heating to 1.8C – as it happened
Australia puts fossil fuel company front and centre at Cop26 tks Susanna Hasenoehrl
Climate justice for climate change: How Narendra Modi stole the march over his peers at COP26
COP26 promises could limit global warming to 1.8C
COP26: More than 40 countries pledge to quit coal
DiCaprio Breezes In as Security Blocks Delegates: COP26 Update tks Susanna Hasenoehrl
'Not next year. Not next month. Now': youth activists demand real action on climate at COP26
Chomsky and Pollin: COP26 Pledges Will Fail Unless Pushed by Mass Organizing
Greta Thunberg: COP26 is a failure and PR exercise
Biden's COP26 Strategy Is to Blame China and Russia While Securing Climate Deals
COP26: More than 40 countries pledge to quit coal
Cop26's worst outcome would be giving the green light to carbon offsetting
Mia Mottley, Prime Minister of Barbados at the Opening of the #COP26 World Leaders Summit – tks Susanna Hasenoehrl
Cop26 has to be about keeping fossil fuels in the ground. All else is distraction
Cop26: world leaders agree deal to end deforestation
COP26: What's the climate impact of private jets?
COP26: US and EU announce global pledge to slash methane
COP26: Wheelchair-using minister unable to attend summit
COP26: World leaders promise to end deforestation by 2030 tks Susanna Hasenoehrl
COP26: World at one minute to midnight over climate change – Boris Johnson
The COP26 Climate Talks Are Opening. Here's What to Expect.
COP26: 'Moment of truth' as world meets for climate summit
Earth to COP26|#COP26|UN Climate Change – tks Susanna Hasenoehrl
As winter looms, reports of starvation in North Korea
Fancy a 'charbonnay'? How France's coal belt reinvented itself as a tourist destination tks Kevin Cottam
An Open Letter to the Global Media by Greta Thunberg and Vanessa Nakate
Air Quality Index: Delhi air turns toxic after Diwali fireworks
Countries have failed to adapt for unavoidable climate damage, UN says
Half world's fossil fuel assets could become worthless by 2036 in net zero transition
Biden launching wide-ranging plan to reduce global methane emissions
Patagonia doesn't use the word 'sustainable.' Here's why tks Hedvig Lyche
Sustainability-linked finance: the unresolved dilemmas
California Factory Producing 50,000Lbs of Lab Grown Meat Per Year
OPEC+ Set for Geopolitical Showdown as U.S. Demands More Oil tks Susanna Hasenoehrl
Stephen Colbert Perfectly Explains The Climate Crisis Using Jim Carrey Movies
Climate change: Carbon emissions show rapid rebound after Covid dip
Unextractable fossil fuels in a 1.5 °C world
Carney Vows 'Hard Numbers' as Big Finance Faces CO2 Reckoning
US rejoins coalition to achieve 1.5C goal at UN climate talks
Act now for our children, Queen urges climate summit | COP26
Big oil CEOs just lied before Congress. It's time they're held accountable tks Susanna Hasenoehrl
The creative sector is slowly owning up to its role in the climate crisis
Saudi Arabia starts construction on its $100 billion eco-city that will have NO STREETS and be ready for residents in 2024: 105-mile-long 'linear' paradise will have no cars and no carbon emissions tks Teressa Bayes
The science everyone needs to know about climate change, in 6 charts tks Susanna Hasenoehrl
'Fight for the soul of the industry': adland under scrutiny from watchful green activists
Diversity in the boardroom drives climate action: study
Humanity is not trapped in a deadly game with the Earth – there are ways out tks Brian Sibley
WFP: Madagascar families facing world's first potential climate change famine
Gazprom says European requirements being met after pipeline stoppage
Australia Rejects U.S., EU Call for Global Methane Agreement
Lessons From A Climate Comeback
California condors: Virgin births discovered in critically endangered birds
Climate scientists fear tipping points (maybe you should too)
The Beginning of the End of the Great Pacific Garbage Patch – tks Dominic Powers
The COP26 Climate Summit preview with Diana Olick
What Big Oil knew about climate change, in its own words
G-20 Climate Talks Threatened by Clash Over Coal Ahead of COP26
COP26: Arnold Schwarzenegger angered by world leaders' climate policies
Greta Thunberg: Activist calls on banks to stop funding climate 'destruction'
Pope urges 'radical' climate response in exclusive BBC message
Why the COP26 climate summit will be both crucial and disappointing
Sign The Massive Call For Climate Action!
Australian wines changing as industry adapts to warming climate
100 Awesome Minutes to Help Fix the Planet – tks Tim Wade
Australia's net-zero plan fails to tackle our biggest contribution to climate change: fossil fuel exports
Climate change: Major US oil companies to be quizzed in Congress tks Steve Johnson
Thousands of sea creatures wash up dead on UK beaches in 'worst case ever seen'
Climate change: Human activity makes forests emit carbon
Ending world hunger by 2030 would cost $330bn, study finds
We need to stop buying stuff – and I know just the people to persuade us
Life at 50C: Surviving in Kuwait's 'unbearable' heat
Scoop: Biden plan expected to include at least $500B for climate
What To Do About Climate Change? Everything You Can.
Can Lego help save Singapore's coral reefs?
Climate change: UN emissions gap report a 'thundering wake-up call'
Climate change: Australia pledges net zero emissions by 2050
These households are ditching gas, slashing bills and going 'net zero'. Here's how
Wildfire Is Transforming Alaska and Amplifying Climate Change
Climate change: Greenhouse gas build-up reached new high in 2020
Exxon calls for carbon price, working on CCS projects across Asia
We can't go back to our old ways, Phuket marine industry cautioned
Climate change: Sir David Attenborough in 'act now' warning
Officials temper expectations ahead of COP26
Solving Phuket's plastic problem: 7 reasons to stop drinking bottled water one of Phuket's frontline champions for the environment – Palmer Owyoung. This is a message that can reach well beyond Phuket.
How Social Media Platforms Are Supporting the Climate Change Conversation, and How Businesses Can Get Involved a new friend, Luan Wise, has just published this whitepaper. Dig in.
Is Sucking Carbon Out of the Air the Solution to Our Climate Crisis?
News Corp's dramatic climate change backflip | Media Watch tks Willie Wahlin
The Baghdad traffic officer who works in 50C heat Tks Steve Johnson
Can a Carbon-Emitting Iron Ore Tycoon Save the Planet?
Google's Biggest Moonshot Is Its Search for a Carbon-Free Future
Earthshot Prize: Costa Rica wins £1m from William's Earthshot prize
As Imperial Co. heat deaths rise, 'people have died' from Calexico's inaction, critics say
Climate Point: Quiet deaths in extreme heat, and New England color could brown out.
Climate Change Poses a Widening Threat to National Security
Cop26 corporate sponsors condemn climate summit as 'mismanaged'
Alan Kohler: The alarming consequences of Canberra's climate capers tks Phillipa Edwards
Manchin throws 'hand grenade' at Biden's climate change agenda for Glasgow
'Case closed': 99.9% of scientists agree climate emergency caused by humans
COP26: Document leak reveals nations lobbying to change key climate report
Planned fossil fuel output 'vastly exceeds' climate limits, says UN
Climate change: Fossil fuel production set to soar over next decade
Waterspout spectacle off the coast of Cuba tks Steve Johnson
Podcast Zero Carbon Future 2: How to Store Renewable Energy For a Rainy Day
Raging Flood Waters Driven by Climate Change Threaten the Trans-Alaska Pipeline
What's behind News Corp's new spin on climate change? tks Sophia Henri
Forget Your Carbon Footprint. Let's Talk About Your Climate Shadow. tks Susanna Hasenoehrl
14 Documentaries That Could Change the Way You Eat tks Karen Leong          
The nightmare of India's tallest rubbish mountain
Risks associated with global warming of 1.5°C or 2°C
Plant-Based Food Companies Face Critics: Environmental Advocates
At least three dead in Bali earthquake
Kerala floods: At least 26 killed as rescuers step up efforts
Climate Change 1958: The Bell Telephone Science Hour
Biden Backs Compromise to Win a Vast Social Agenda
Coal-state Democrat set to scupper Biden clean energy plans
What we really want for Christmas this year tks Sue Adams
Podcast Humanity, humility and accepting our collective shame a beautiful, gentle conversation with two beautiful souls, Kevin Cottam and Tim Hamons.
Climate crisis is 'single biggest health threat facing humanity,' WHO says, calling on world leaders to act tks Samantha Gayfer
Key to Biden's Climate Agenda Likely to Be Cut Because of Manchin Opposition
Climate crisis poses 'serious risks' to US economy, Biden administration warns
Edge of Extinction: ZERO Delta smelt found in Sept 2021 during CDFW Fall Midwater Trawl Survey
High paracetamol concentration in Jakarta Bay sparks concern over impact on people and environment tks Priscilla Joseph
Rupert Murdoch's Australia News Outlets to Ease Their Climate Denial
News Corp's climate campaign is a political development with impact
Queen 'irritated' by climate change inaction in COP26 build-up
COP26: China's Xi Jinping unlikely to attend, UK PM told
WEF's head of nature and biodiversity: we are using public funds to destroy public goods tks Susanna Hasenoerhl
See how climate change could drown landmarks around the world
Coronation Street, Emmerdale, EastEnders, Hollyoaks and others join forces for crossover event
Phuket's Khai Islands overwhelmed by rubbish
One-fourth of US infrastructure is at risk of floods. These 4 states are in the most peril.
California wildfire may have killed hundreds of giant sequoias, burning through Earth's largest grove
Russia denies weaponising energy amid Europe gas crisis tks Steve Johnson
The L.A. Times investigation into extreme heat's deadly toll
The climate disaster is here Earth is already becoming unlivable. Will governments act to stop this disaster from getting worse?
"Unstoppable transition:" Australia can hit 91% renewables by 2030
Divers Find Rebounding Marine Life Around Reopened Phuket tks Natasha Eldred
Prince Charles: I understand climate activists' anger
Global Light Pollution Has Increased By Up To 400% In The Last 25 Years And It's Quickly Getting Worse Say Scientists
This is the whitest paint on Earth and it could eliminate need for air conditioning tks Enrico Bratta
How to Reform the Oil Industry From Within
Now, every election is a climate election and every vote, a climate vote
Polar Bears Are Suffering from the Arctic's Loss of Sea Ice. So Is Scientists' Ability to Study Them
Deportations of Haitians spark concerns over environmental refugees
UN warns of "catastrophic" climate change failure without more emissions cuts
Elitist, imperialistic – new briefing slams fashion's sustainability model
News Corp Goes Green – tks Phillipa Edwards
Coal price hits fresh high as mines shut tks Steve Johnson
Why Everything is Suddenly Getting More Expensive — And Why It Won't Stop tks Robert Kirubi
45 ideas to inspire you to reduce your impact on the environment with Susanna Hasenoehrl – The Sustainability Speaker, Tim Wade – who speaks about winning through change, Michelle Mouille – founder of the Sustainable Mai Khao Foundation, and Joanne Flinn, The Strategic Sustainability Lady. If you are looking for a place to start making changes in your life, this is it.
Top 20 polluters in the world
Most concrete produces pollution. This concrete is made of it
Fast fashion: The dumping ground for unwanted clothes tks Steve Johnson
Forget plans to lower emissions by 2050 – this is deadly procrastination
Apple and Disney among companies backing groups against US climate bill
Babies Ingesting High Levels of Microplastics, Alarming Research Finds
Shareholders use annual general meetings to demand climate action from ASX-listed companies tks Jenni McDonald
Facebook to act on illegal sale of Amazon rainforest
Biden Administration Restores Bird Protections, Repealing Trump Rule
The Most Cost-Effective Climate Solution Available: Keep Forests Where They Are
Fossil fuel industry gets subsidies of $11m a minute, IMF finds
Over two feet of rain fell in Italy in only half a day, something not seen in Europe before tks Teressa Bayes
1 in 8 acres in California has burned in last decade
You thought the U.S. fire season was bad. Russia's is much worse.
Occurrence of Polyethylene Terephthalate and Polycarbonate Microplastics in Infant and Adult Feces tks Susanna Hasenoehrl
Brazil: Strong winds cause sandstorm in São Paulo
Work on complex systems, including Earth's climate, wins the physics Nobel Prize
The climate crisis is destroying the human rights of those least responsible for it
A rare ecological gem is slicked with spilled oil — again
An Open Letter from U.S. Scientists Imploring President Biden to End the Fossil Fuel Era tks Robert Kirubi
Parag Khanna on the forces creating a new geography of opportunity
Jet stream could lurch off course by 2060 and drive extreme weather in US and Europe, study warns
Exxon and BP called to testify on climate after 'troubling' new documents
'Major' Oil Spill Off California Coast Threatens Wetlands and Wildlife
World's oldest tropical rainforest handed back to Aboriginal owners in historic deal
The flood that drowned American dreams
Cities are turning into rivers? Severe floods in Liguria, Italy – tks Sophia Henri
The second blog in the series, following the podcast, on the changes we can all make at home and in our lives – 22 lifestyle changes you can make which contribute to a better world, instalment two: navigating our plastic problem. We have another podcast building on this, coming soon, with Tim Wade, Michelle Mouille, Susanna Hasenoehrl and Joanne Flinn is joining us this time. Stay tuned.
Will you show Uncommon Courage and be a ripple maker?
One man, one planet: how the COP climate talks will put the fate of the Earth in Boris Johnson's hands
Preventing Ecocide – must watch!
In Your Facebook Feed: Oil Industry Pushback Against Biden Climate Plans
Record $5bn donation to protect nature could herald new green era of giving
Brazil: A drought with roots in the Amazon jungle
How to be a climate activist at work
Ivory-billed woodpecker, 22 other species declared extinct by US Fish and Wildlife Service
Amazon Alert: Deforestation warnings at record levels in protected parts of Brazil tks Teressa Bayes
Climate science or corporate food? UN Food Summit must choose for a liveable planet
We analysed data from 29,798 clean-ups around the world to uncover some of the worst litter hotspots
ESG critics continue to miss the mark
Life at 50C: Mexico's struggle for water
Muscat: Oman's weather office on Friday issued a tropical storm alert and warned it is likely to intensify into a category-1 cyclone and move towards the Muscat coast Ann-Katrin Văn Shie
Climate change is harming children's mental health – and this is just the start
German election: Climate protesters rally in cities
Spain to ban sale of fruit and vegetables in plastic wrapping from 2023 tks Susanna Hasenoehrl
Greta Thunberg has spent three years raising the alarm on the climate crisis
What "extinction" really means — and what it leaves out
Climate Point: 23 species go the way of the dodo. UN says lawyer who fought Chevron should be freed
Tribes want 'immediate action' to reverse Trump's cut to Bears Ears National Monument
17 Critically Endangered Species (2021)
Children born today face living through seven times more heatwaves than their grandparents, research finds tks Enda Eames
EU rules to force USB-C chargers for all phones
COP26: Australia PM undecided on attending crucial climate summit
Open burning of waste: a neglected issue with global implications for human safety and climate change
Court Slaps Down Climate-Bomb Arctic Drilling Project
The Climate Crisis: an essential guide
COP26: What is the Glasgow climate conference and why is it important?
The first blog following the recent podcast of the same name for those who prefer to read: 22 Lifestyle Changes You Can Make to Contribute to a Better World Instalment One: A Focus on Food. Will be doing another podcast with this group this week. Excited about it. Also will post another blog focusing on plastic.
U.N. Warns Time Is Rapidly Running Out to Limit Global Heating to 1.5 Degrees Celsius tks Robert Kirubi
Food fraud and counterfeit cotton: the detectives untangling the global supply chain
How will climate change affect where you live? This interactive tool shows you
Big Reefs in Big Trouble: New Research Tracks a 50 Percent Decline in Living Coral Since the 1950s
The companies polluting the planet have spent millions to make you think carpooling and recycling will save us tks Susanna Hasenoehrl
Waste from one bitcoin transaction 'like binning two iPhones'
The Rate of Global Warming During Next 25 Years Could Be Double What it Was in the Previous 50, a Renowned Climate Scientist Warns
Want to save the Earth? Then don't buy that shiny new iPhone
'Earth looks fragile from space': Jeff Bezos pledges $1bn to conservation
Mitigation pathways compatible with 1.5°C in the context of sustainable development tks Susanna Hasenoehrl
Boris Johnson: Humanity is reaching a turning point on climate change
Most nations fall far short in plans to curb warming
China Pledges to Stop Building Coal-Burning Power Plants Abroad
Magnitude 6.0 earthquake strikes near Melbourne, tremors rattle southeast Australia
China's Xi Jinping promises to halt new coal projects abroad amid climate crisis
Melbourne earthquake: The moment Australian TV studio is shaken
The world's most sustainable smartphones tks Rohit Bassi
Climate change ETFs found to be undermining war on global warming
Are we eating ourselves to extinction?
California wildfires burn into groves of giant sequoia trees
Making sense of the 'S' in ESG
Drought puts 2.1 million Kenyans at risk of starvation tks Robert Kirubi
Do We Need to Shrink the Economy to Stop Climate Change?
At What Cost: How chronic gaps in adaptation finance expose the world's poorest people to climate chaos
Different names for "natural gas" influence public perception of it
Climate Point: Yes, extreme weather events are up. But they're less deadly than in the '70s
California fires: General Sherman and other sequoias given blankets
Flying blind: The glaring absence of climate risks in financial reporting
Fossil fuel firms sue governments across the world for £13bn as climate policies threaten profits tks Teressa Bays
Despite the warnings signs, climate action is still painfully slow
Canadian prairie ranchers struggle with drought conditions  Canadian prairie ranchers struggle with drought conditions Close
Most nations fall far short in plans to curb warming
Report expects to see more than 200 million climate refugees by 2050 tks Susanna Hasenoehrl
Join the final fight to save the bees
This new mixed-income housing complex comes with its own farm
Climate change's impact on health tks Robert Kirubi
Global warming isn't just a natural cycle
Is Carbonated Water Just as Healthy as Still Water?
Only a few carbon projects meet basic criteria for climate integrity, human rights and more tks Susanna Hasenoehrl
Shape-shifting: changing animal morphologies as a response to climatic warming
People of color face disproportionate harm from climate change, EPA says
 Meat accounts for nearly 60% of all greenhouse gases from food production, study finds
Rethinking meat: A leader in the cultivated meat industry envisions the future
Weather disasters are getting worse worldwide, report says. But the good news is they aren't as deadly.
Earth's future 'hinges on UN Glasgow climate talks' tks Susanna Hasenoehrl
Tropical storm Nicholas brings heavy rain to Texas and Louisiana
Climate change: World now sees twice as many days over 50C
Mice with bigger ears? Climate change is causing animals to 'shapeshift,' new study shows
This plant medicine teacher is reclaiming Anishinaabe names for species. Why that could be good for the planet Social Sharing tks Kevin Cottam
Record number of environmental activists murdered
How is air pollution caused? Tks Susanna Hasenoehrl
Moving Water in the Everglades Sends a Cascade of Consequences, Some Anticipated and Some Not
To Meet Paris Accord Goal, Most of the World's Fossil Fuel Reserves Must Stay in the Ground
The dangerous myth that only young people care about climate change
Earth's tipping points could be closer than we think. Our current plans won't work tks Sue Adams
More than 200 health journals call for urgent action on climate crisis
Solar startup born in a garage is beating China to cheaper panels
Special Report on The Ocean and Cryosphere In A Changing Climate tks Susanna Hasenoehrl
Conservationists celebrate arrival of eastern quoll joeys at Barrington Tops breeding facility
World's biggest machine capturing carbon from air turned on in Iceland
Northern hairy-nosed wombats are back from the brink after dropping to just 35 in the 1980s                            
Supervolcano eruptions appear to be much more likely than previously thought
Vulnerable nations call for 'emergency pact'
Logging of WA native forests to be banned under state budget plan unveiled by Mark McGowan
ESG investment funds rife with greenwashing
Billions are pouring into the business of decarbonisation
Climate change solution could come from 'electrifying everything', Australian inventor Saul Griffith says tks Warwick Merry
Australia warned climate crisis will 'wreak havoc' on economy if coal isn't phased out
Climate change: Massive Attack gig data to cut live music impact
New York City was never built to withstand a deluge like the one Ida delivered. It showed.
'The climate crisis is here' declares Biden as US is ravaged in one week by hurricane, floods and wildfires
In the Amazon, the World's Largest Reservoir of Biodiversity, Two-Thirds of Species Have Lost Habitat to Fire and Deforestation
Australian Climate Technology Community tks Susanna Hasenoehrl
Could climate change make humans go extinct?
Madagascar on the brink of climate change-induced famine
Hurricane Ida Leaves More Than One Million Without Power in Louisiana
In Ida's Grip, Louisiana Struggles to Assess the Damage
Hurricane Ida: Thousands flee as category four storm bears down on Louisiana
Transit in the New York City area slowly returns after severe flooding.
Hurricane Ida: New Orleans under curfew amid blackout
Ida Strengthened Quickly Into a Monster. Here's How.
At least 43 are dead after Ida causes flooding in four states.
New Orleans Without Power as Hurricane Ida Batters Louisiana
Is this *finally* the moment we wake up to the climate crisis?
Planting Trees Encourages Cloud Formation—and Efficiently Cools the Planet
McKinsey: The shortlist: as the climate alarm bells toll, which industries are listening?
Helping suppliers on the climate change front line
North Korea: Kim Jong-un calls for urgent action on climate change
IKEA is selling renewable energy to households to become 'climate positive'  
Berlin's university canteens go almost meat-free as students prioritise climate tks Kevin Cottam
Climate Point: Confounded by climate terms? You're not alone. Mitigation, adaptation, WTH? – subscribe to this newsletter!
Climate Change Communications Study Finds That Common Scientific Terminology Confounds Public
How a hot blob off New Zealand is contributing to drought in South America
Highly polluting leaded petrol now eradicated from the world, says UN
Indonesian palm oil faces risk of stranded assets due to climate action
Southeast Asia's economy could grow by US$12.5 trillion by 2070 if the fossil fuel-dependent region decarbonises
S'poreans not taking action against climate change due to cost & inconvenience: OCBC Climate Index tks Kevin Cottam
Pandemic Accelerates Decline And Fall Of Fossil Fuel Producers
The IPCC Report: Key Findings and Radical Implications
Honest Government Ad | Carbon Capture and Storage – tks Andrew Bryant
Climate Point: Are you bone dry or drenched? Here's how climate change adds to summer misery – worth subscribing to this newsletter
The current drought is worldwide. Here's how different places are fighting it
"If COP 26 is to meaningfully address the climate emergency, then we need women in leadership."
Climate funds often fall short of Paris goals, says report
Millions in Syria, Iraq losing access to water, aid groups say tks KevinCottam
First ever recorded rainfall in Greenland's ice sheet summit causes 'widespread' melting
From 1m trees to a tree graveyard: how Dubai's conservation plans went awry
Dame Ellen MacArthur to advise ministers on environment
Antarctica's 'Doomsday Glacier' is fighting an invisible battle against the inner Earth, new study finds
Wildfires Grow Worldwide as Climate Sizzles
Tennessee Floods Show Pressing Climate Danger Across America: 'Wall of Water'
All the right words on climate have already been said tks Sue Adams
Calculate Carbon Footprint: Find YOUR Eco Footprint in Real Time
Big oil coined 'carbon footprints' to blame us for their greed. Keep them on the hook
Global Audit Giant Sending All 333,000 Employees To Climate Change School
UN climate report: How much hotter can it get in Singapore in your lifetime? tks Wendy Tan
Snowdon: Call to respect mountain amid spike in visitors
As the Colorado River Dries Up, Phoenix Will Have to Survive on Less Water
Henri Makes its Way to CT as Category 1 Hurricane, Some May Lose Power For 3 Weeks
The Repercussions of a Changing Climate, in 5 Devastating Charts
Fossil Fuel Companies Are Quietly Scoring Big Money for Their Preferred Climate Solution: Carbon Capture and Storage
Rain falls at summit of Greenland's ice sheet for first time in recorded history tks Terresa Bayes
Northern Regional Planning Panel rejects $39m Nightcap Village mega-commune
Swedish company makes world's first delivery of 'Green Steel' made without using coal
Beyond 'Climate Pledge Arena': Are Amazon's climate goals for real? tks Susanna Hasenoehrl
Are you in denial? Because it's not just anti-vaxxers and climate sceptics
In a First, U.S. Declares Shortage on Colorado River, Forcing Water Cuts
You should be concerned about climate change but big oil should be terrified
New Strain of Deadly Marine Mammal Virus Identified in Stranded Maui Dolphin
Exploding California Wildfires Rekindle Debate Over Whether to Snuff Out Blazes in Wilderness Areas or Let Them Burn
Global Climate Panel's Report: No Part of the Planet Will be Spared
1972 Warning of Civilizational Collapse Was on Point, New Study Finds
Karon Sea Garbage
Five Things to Know About the Latest IPCC Report tks Paul Dunn
Southeast Asia facing calamitous weather extremes as 1.5°C global warming to hit by 2030s: IPCC report
Key takeaways from the latest IPCC report on climate change
A Hotter Future Is Certain, Climate Panel Warns. But How Hot Is Up to Us.
A Sicilian Town Sends an Omen of a Much Hotter Future
Earth's energy budget is out of balance – here's how that's warming the climate
Here's what you need to know about the new IPCC report.
World economy set to lose up to 18% GDP from climate change if no action taken, reveals Swiss Re Institute's stress-test analysis
Climate change: IPCC report is 'code red for humanity'
The Intergovernmental Panel on Climate Change
Climate change: UN to reveal landmark IPCC report findings
Environment Once-in-50-year heat waves now happening every decade -U.N. climate report
Apocalyptic' scenes hit Greece as Athens besieged by fire      
Good news and bad news from the IPCC report
Amid Extreme Weather, a Shift Among Republicans on Climate Change
Scientists warn that the earth is literally dying
Thunberg calls out climate impact of fashion brands in Vogue interview
Oil Prices Drop As Climate Experts Stress Human Causes Of Global Temperature Rise
'You are all climate lawyers now,' John Kerry tells ABA
'People think you're an idiot': death metal Irish baron rewilds his estate
'We can't let this happen': How ordinary people handle climate distress
Heat wave blasts U.S. with 150 million Americans under alerts
Carbon Engineering| Direct Air Capture of CO2 tks Tim Wade
Shell Has to Pay $111 Million for 1970 Oil Spill That Turned Rain Black
Dead white man's clothes tks Sue Adams
Coffee Pulp Speeds up Forest Restoration, Study Finds
Just 12 businesses account for more than half of UK's packaging litter
Bill Gates Pledges $1.5 Billion for Infrastructure Bill's New Climate Projects tks Francine Varner
Connecting the dots between food waste and climate change tks Tamara C
We eat microplastic daily, but their effect on our health was a mystery – until now
Is climate change happening faster than expected? A climate scientist explains
Government publishes world's first 'greenprint' to decarbonise all modes of domestic transport by 2050
Southeast Asia PR industry launches working group to curb greenwashing
Climate crisis: Scientists spot warning signs of Gulf Stream collapse
The jaw-droppingly high, out-of-this-world carbon footprint of space tourism tks Susanna Hasenoehrl
Ahead Of The Next Major Global Climate Report, 5 Questions About The IPCC
One of the Coldest Places on Earth Is On Fire
Big Oil spent $10 million on Facebook ads last year — to sell what, exactly?
This is Grobrix tks Susanna Hasenoehrl
Environmental impact of bottled water 'up to 3,500 times greater than tap water'
The Recycling Myth Big Oil's Solution For Plastic Waste Littered With Failure
How will climate change affect your home?
Dirty secret of carbon accounting that underpins climate goals
Bubonic plague in chipmunks forces closure of top Lake Tahoe sites
Oil and gas industry facing $60 billion clean up costs for their own rigs
Lately, an escape to Tahoe feels like a frightening glimpse of the future
The climate refugees are coming. Countries and international law aren't ready for them
4 Major Environmental Treaties the U.S. Never Ratified — But Should
Adapt or die. That is the stark challenge to living in the new world we have made
Coles ditches plastic collectible toys in bid to reduce waste tks Kerrie Phipps
Why the Paris Climate Agreement Might be Doomed to Fail
The Darker Side of Tree-Planting Pledges
'Less than 1% probability' that Earth's energy imbalance increase occurred naturally, say Princeton and GFDL scientists
66 Reservoirs Discharging; Cities Severe Flooding| Many Dams Burst – tks Sophia Henri
Revealed: APP's controversial Indonesian paper mill OKI plans to triple in size
The cost of cooling: how air conditioning is heating up the world
Every 27.5 million years, the Earth's heart beats catastrophically
Spectacular Neon Blue Lava Pours From Indonesia's Kawah Ijen Volcano At Night
Deadly street protests over Iran water shortages
Climate change: Researchers begin discussions on vital report
Extreme heat waves in a warming world don't just break records – they shatter them
Typhoon sweeps into eastern China after flooding chaos
Extreme weather takes climate change models 'off the scale'
Athens appoints chief heat officer to combat climate crisis
Extreme rainfall in China: over 25 inches falls in 24 hours, leaving 33 dead
Thawing Permafrost has Damaged the Trans-Alaska Pipeline and Poses an Ongoing Threat
Planes Sampling Air Above the Amazon Find the Rainforest is Releasing More Carbon Than it Stores
'Everything is on fire': Siberia hit by unprecedented burning
Top US scientist on melting glaciers: 'I've gone from being an ecologist to a coroner'
Moon 'wobble', rising seas to cause flooding surge: NASA study
'It was hard to breathe': China flood terror as train carriage submerged
'Reckless': G20 states subsidised fossil fuels by $3tn since 2015, says report
'No need' for new fossil fuels anywhere in world, says John Kerry
EPA Struggles to Track Methane Emissions From Landfills. Here's Why It Matters
Climate change is making poison ivy stronger and itchier
China floods: 12 dead in Zhengzhou train and thousands evacuated in Henan
Those Bathing Bears Aren't Cute. They're Climate Change Victims.
Met Office issues first UK extreme heat warning
Europe floods: Merkel shocked by 'surreal' devastation
We're Right to Worry About Nightmare Climate Scenarios
Europe floods: At least 120 dead and hundreds unaccounted for
The climate crisis will create two classes: those who can flee, and those who cannot tks Lavinia Thanapathy
Greenland suspends oil exploration because of climate change
Coal is not clean – exposing greenwashing in the coal industry
Climate Security, Conflict Prevention, and Peacebuilding – worth a read
UN sets out Paris-style plan to cut extinction rate by factor of 10
Germany floods: Dozens killed after record rain in Germany and Belgium
What I'm Teaching My Daughter About Living in Extreme Heat
EU unveils sweeping climate change plan
Sixty years of climate change warnings: the signs that were missed (and ignored)
Fast-moving wildfire burning toward critical route to Yosemite park
What to do when climate change feels unstoppable? Tks Robert Kirubi
Jaipur: Lightning strike kills 16 taking selfies in India
The Mighty Taku Glacier Takes a Bow
Frozen Bird Found in Siberia is 46,000 Years Old
Mysterious lonely apple tree on uninhabited Hebridean island baffles scientists
The Collapse of Chaco Canyon: Recent Study Challenges Drought Theory
Fossil Discovery Unlocks the Mystery of What Happened the Day the Dinosaurs Died
Death Valley Posts 130-Degree Heat, Potentially Matching A Record High
US heatwave: California and Nevada brace for record-breaking temperatures tks Susanna Hasenoehrl
Town in Arctic Circle matches Miami's highest temperature this year
Why North America's killer heat scares me
AT least 59 killed by floods in Germany after record rainfall lashes western Europe  
COVID19
rbon Engineering| Direct Air Capture of CO2 tks Tim WadeScientists now racing to study heat conditions that spontaneously kill humans
'We are entering uncharted territory': Climate crisis made North America's deadly heatwave '150 times more likely'
Climate change: US-Canada heatwave 'virtually impossible' without warming
Why declining birth rates are good news for life on Earth
Nordic countries endure heatwave as Lapland records hottest day since 1914
Yellowstone's most famous geyser could shut down, with huge ramifications
How the BBC let climate deniers walk all over it
North America endured hottest June on record
An Estimated 1 Billion Sea Creatures Cooked to Death in the Pacific Northwest Heat Wave
Tropical Storm Elsa makes landfall in Florida
Record June temperatures point to more 'extraordinary' extremes
Stockholm weather station could be the ground zero of climate change data
Net Zero by 2050 A Roadmap for the Global Energy Sector tks Joanne Flinn
Oil producers need to reduce emissions in current decade: Kerry tks Susanna Hasenoehrl
Climate Cassandra Guy McPherson makes a case that scientists, IPCC, and media underplay the crisis
Ocean 'Dead Zones' Are Releasing One of The Worst Greenhouse Gases
It's Raining 'Forever Chemicals' Around the Great Lakes, Scientists Find
The battle of narratives: Five new sustainability narratives for business
Mental health in the sustainability sector: Could eco-anxiety be causing climate inaction?
UN confirms 18.3C record heat in Antarctica
'Silver bullet' for business: The Aussie farmers bringing dingoes back
Pacific island of Nauru presses UN to approve deep-sea mining
This Is How You Die In Extreme Heat
Japan landslide: 20 people missing in Atami city
US-Canada heatwave: Canadian town 'burned up in 15 minutes"
A Scorcher in Siberia and Europe
Heat wave in Russia brings record-breaking temperatures north of Arctic Circle
Another significant heat wave enters West Coast forecast
Heat waves, storms and drought: The Northern Hemisphere summer is off to a wild start
Heatwave causing 'biggest glacier melt in Washington state in a century'.
As a climate scientist, I know the knock-on effects of heatwaves like these — and we need to act urgently.
Canadian inferno: northern heat exceeds worst-case climate models.
'Worst is yet to come': Disastrous future ahead for millions worldwide due to climate change, report warns
'Big oil is the new big tobacco': Harvard professor attacks 'denial and delay' tactics of ExxonMobil tks Susanna Hasenoehrl
'Humans caught the ocean on fire': Gas pipeline fire in Gulf of Mexico creates shocking scene
Canada Lytton: Heatwave record village overwhelmingly burned in wildfire
Canada heatwave: Lightning strikes trigger wildfires in British Columbia
Australia is at the climate crossroads. The choice is yours, mates
Indigenous Leaders and Human Rights Groups in Brazil Want Bolsonaro Prosecuted for Crimes Against Humanity
Canada weather: Dozens dead as heatwave shatters records
Fukushima's boar-pig hybrids reveal how nature can heal after humans
Nuclear legacy is a costly headache for the future
Some Republicans Find Failure to Grapple With Climate Change a 'Political Liability'
In a Growing Campaign to Criminalize Widespread Environmental Destruction, Legal Experts Define a New Global Crime: 'Ecocide'
Old, small and CO2-intense: why Canada's highest-carbon oil sites keep pumping
Canada weather: Heat hits record 46.6C as US north-west also sizzles
The weird argument that offshore oil is good for the climate, debunked
California deserts have lost nearly 40% of plants to hotter, drier weather, satellite data shows
Western Canada heat wave expected to break daily, all-time temperature records tks Kevin Cottam
'The water is coming': Florida Keys faces stark reality as seas rise
Extreme Heatwave in Italy, expected 45°C (113F) !
'It's brutal': Las Vegas cooks amid blazing heatwave – and it's going to get worse
Want to live longer? Surround yourself with plants
Lego just figured out how to build its specialized bricks out of recycled plastic
The push to make 'ecocide' an international crime takes a big step forward
Ground Temperatures Hit 118 Degrees in the Arctic Circle
Thailand ramps up fight against wildlife trafficking
Coastal communities take the lead: How plans to safeguard Southeast Asia's biodiverse waters are evolving
Amazon destroying millions of items of unsold stock in one of its UK warehouses every year, ITV News investigation finds tks Ann Katrin Van-Shie
Eyesea enlists shipping industry help to track plastic pollution
BP is planning to drill for fossil gas on edge of world's largest cold-water coral reef
Unesco: Great Barrier Reef should be listed as 'in danger'
Animated Map: U.S. Droughts Over the Last 20 Years
South Africa gems that sparked rush are quartz not diamonds
Climate and nature crises: solve both or solve neither, say experts tks Joanne Flinn
Mega mining project that could cripple Australia
Oil spill tar balls wash ashore at Patong, Nai Yang
'Potentially the worst drought in 1,200 years': scientists on the scorching US heatwave
Florida Power & Light blows up its last coal plant, will replace with solar
The Alarming Power of Melting Arctic Ice
As Climate Warms, a Rearrangement of World's Plant Life Looms
WTTC: Shut down single-use plastic in tourism tks Sue Ultmann
Scott Morrison is the accidental architect of a carbon tax – whether he likes it or not
Sperm whale covered with oil rescued at Bang Tao Beach
UK warned it is unprepared for climate chaos
Disease causing mass deaths of frogs reaches Britain
Scientists discover prehistoric giant 'river boss' crocodile in Australia
In Push to Find Methane Leaks, Satellites Gear Up for the Hunt
'The People vs Arctic Oil': Climate activists target Norway at human rights court
Rankings The overall performance of all 193 UN Member States
G7 summit: Sir David Attenborough presses leaders to show the 'global will' to tackle climate change
Greenland's Melting Glaciers Are Polluting Coasts With Shocking Amounts of Mercury tks Warwick Merry
Swiss voters reject key climate change measures
G7 to agree tough measures on burning coal to tackle climate change
Solar geoengineering: Scientists decry a 'foolish' idea
The Message in a Reusable Wine Bottle: Combat Climate Change
G7 to agree tough measures on burning coal to tackle climate change
Indigenous peoples urge Harvard to scrap solar geoengineering project
What would happen to the climate if we reforested the entire tropics?
Race to Net Zero: Carbon Neutral Goals by Country
Cloudy waters are driving Florida's massive manatee die-off
Biden's inconvenient truth: China is the world's biggest renewable energy enabler
Earth's carbon dioxide levels hit 4.5 million-year high
Sri Lanka's worst ever maritime disaster reveals the true cost of our identity crisis
Australia: New South Wales and Victoria face coldest weather in decades
Climate Point: Warmer weather fuels dangerous tick explosion. And Keystone is kaput.
'Unbelievable': Residents evacuated, widespread power outages as wild weather lashes state
NSW buys 60,000 hectares of farmland near Broken Hill for outback nature reserve
A 'Bubble Barrier' is trapping plastic waste before it can get into the sea tks Muriel Boutin-Becuwe
Carbon Dioxide in Atmosphere Hits Record High Despite Pandemic Dip
Underwater avalanche continued for two days
Delivering on the promise of sustainability
Sir David Attenborough explains what he thinks needs to happen to save the planet
Global bankers warn Australian investors on carbon risk
Carbon dioxide lasts for centuries – so should carbon offsets
Traditional farming techniques could help end global hunger, says the UN. Here's how
May deforestation in the Amazon hits 14-year high, with 4 days of data still to process
Italian climate activists sue government over inaction
G7 backs making climate risk disclosure mandatory tks Joanne Flinn
A Million Years of Data Confirms: Monsoons Are Likely to Get Worse
David Attenborough Netflix documentary: Australian scientists break down in tears over climate crisis
United Nations Report Shows That Climate Change Is Accelerating
Climate tipping points could topple like dominoes, warn scientists
The media is still mostly failing to convey the urgency of the climate crisis
Climate Point: Did fire kill 10% of world's giant sequoias? And Hoover Dam at record low
Shocking study finds 10% of world's giant sequoias killed by Castle Fire
Largest Eagles in the World Are So Big That Their Talons Are Bigger Than Bear Claws
Authorities on alert as elephants' 500km trek nears Chinese city
17-foot great white shark's mysterious disappearance takes odd turn in mid-Atlantic
Landmark ruling: All companies must act against climate change – Friends of the Earth Netherlands versus Royal Dutch Shell
Sri Lanka ship fire finally extinguished; S'pore shipping firm to be sued for marine pollution
The 2050 Climate Pledge Cop-Out
Fears of environmental disaster as oil-laden ship sinks off Sri Lanka
Alaska: Biden to suspend Trump Arctic drilling leases
The Time Has Come to Rein In the Global Scourge of Palm Oil
Nasdaq acquires majority stake in carbon removal startup Puro.earth
Climate Change Effect – Plant Not Seen For 60 Million Years Revived
Taiwan Prays for Rain and Scrambles to Save Water
A climate-wrecking partnership: Marsh McLennan and Adani coal tks Susanna Hasenoehrl
Natural disasters occurring three times more often than 50 years ago: new FAO report
Climate change will cost a young Australian up to $245,000 over their lifetime, court case reveals
Trees Fell Faster in the Years Since Companies and Governments Promised to Stop Cutting Them Down
Pacific Northwest's 'forest gardens' were deliberately planted by Indigenous people
Why ramping up renewable hydrogen is key to solving the climate crisis tks Tony Blackie
Simple atmospheric dynamics foretell dangerously hot future for the tropics
Potentially Fatal Combinations of Humidity and Heat Are Emerging Across the Globe
Traditional farming techniques could help end global hunger, says the UN. Here's how
Johan Rockström: 'We need bankers as well as activists… we have 10 years to cut emissions by half'
Big Setbacks Propel Oil Giants Toward a 'Tipping Point'
Working together to accelerate ocean innovation
Global Warming 1900-2100 by Country
We're Speeding Toward Climate Hell, UN Warns
Satellites may have been underestimating the planet's warming for decades
Forecast: 40% chance Earth to be hotter than Paris goal soon
There's a simple answer to climate change. But will capitalism allow it?
10 ethical brands owned by unethical companies tks Sophia Henri
After the deluge: Australia's outback springs to life as mighty rivers flow again
Airships for city hops could cut flying's CO2 emissions by 90%
The 'messy' alternative to tree-planting
Article by Michael Shellenberger mixes accurate and inaccurate claims in support of a misleading and overly simplistic argumentation about climate change
Climate: World at risk of hitting temperature limit soon
The scientists releasing cats in Australia
Climate Point: Will construction workers drive e-trucks? And 2 Exxon directors ousted
Tasmanian devils are born in the wild for the first time on Australia's mainland since they were wiped out by dingoes 3,000 years ago
Species Solidarity: Rediscovering Our Connection to the Web of Life
Powerful cyclone Yaas batters eastern India, forcing more than 1 million to evacuate
Australian court finds government has duty to protect young people from climate crisis tks Ali Davis
Hope for wallabies so endangered they were thought to be extinct
Shell ordered to deepen carbon cuts in landmark Dutch climate case
Amazon workers demand company quit polluting near communities of color
Make-up's ugly secret: The plight of India's poor miners behind the beauty industry
The long shot that saved Belize's coral
Researchers find Greenland glacial meltwaters rich in mercury
Turkey struck by 'sea snot' because of global heating
Peatlands keep a lot of carbon out of Earth's atmosphere, but that could end with warming and development
Honeybees are accumulating airborne microplastics on their bodies
Move to net zero 'inevitably means more mining'
Five years after Fort McMurray fire, researchers warn of wildfire risk from peatlands
How companies can avoid greenwashing: Do it before talking about it
Extreme Heat Risks May Be Widely Underestimated and Sometimes Left Out of Major Climate Reports
How humanity has changed the food it eats
China ultramarathon: Severe weather kills 21 runners
DR Congo's Goma volcano: 'I couldn't save my sick husband from the lava'
Long Slide Looms for World Population, With Sweeping Ramifications
The myths that hint at past disasters                                                 
Mount Nyiragongo: DR Congo residents flee as volcano erupts
'Dingoes were here first': the landowners who say letting 'wild dogs' live pays dividends
Antarctica is headed for a climate tipping point by 2060, with catastrophic melting if carbon emissions aren't cut quickly
Climate change is becoming less a battle of nations than rich vs poor
The Largest Iceberg on Earth Has Just Broken Off of Antarctica
Water so toxic 'it could burn your eyes'
Corals swap in heat-resistant algae to better cope with global warming
Leonardo DiCaprio Just Pledged $43 Million To Restore The Galápagos Islands
Singapore launches global voluntary carbon exchange and marketplace tks Susanna Hasenoehrl
We found a secret history of megadroughts written in tree rings. The wheatbelt's future may be drier than we thought
Millions of electric cars are coming. What happens to all the dead batteries?
France is banning any short flight that can be replaced by a train trip
Climate change could make overwinter 'zombie' fires more common
From desert to inland sea as 800 billion litres flows into Menindee Lakes
Impact Of Covid-19 On The Sustainable Development Goals
Climate Point: Helium mining lifts off in the Navajo Nation
Move over, Death Valley: These are the two hottest spots on Earth
Opinion: Pandemic reveals a world unprepared for climate crisis
Guest post: Lessons learned from five years of extreme weather 'rapid attribution'
Greenland ice sheet on brink of major tipping point, says study
Half of emissions cuts will come from future tech, says John Kerry
UK plastic waste being dumped and burned in Turkey, says Greenpeace
Antarctic ice sheet retreat could trigger chain reaction
Climate Change Indicators: Ocean Heat
Climate emissions shrinking the stratosphere, scientists reveal
Great news, climate change is not going to cause human extinction
Commentary: Why China believes it's go big on carbon emission cuts or go home
How Green Energy Will Transform The Ranks Of The World's Biggest Electric Generators
Elon Musk Says Tesla Has Suspended Accepting Bitcoin for Vehicle Purchases
Earthshot Prize hires long-time Nike sustainability lead Hannah Jones as first CEO
The 'Lost Forty': how a mapping error preserved an old-growth forest
The four fish I would still eat – even after watching Seaspiracy
ADB announces coal exit in draft energy policy
Two dead whales dislodge from hull of HMAS Sydney in California
1.5 °C degrowth scenarios suggest the need for new mitigation pathways
US environmental agency releases climate report delayed by Trump
Experts call for mandatory recycling of products containing rare metals
Is Brazil 'overkilling' its cattle herd to meet China's demand for beef? And what does it mean for Australia?
Watch: Elephants Destroy All Banana Trees, Leaving Behind Only One Tree Which Had A Bird's Nest
Sinkholes: when the ground fights back after centuries of exploitation
Scientists Create Enzyme That Can Destroy Plastic Within Days, Not Years
'The distance from Perth to London': How a gas company cleared the Kimberley tks Phillipa Edwards
Global heating pace risks 'unstoppable' sea level rise as Antarctic ice sheet melts
US giant ditches mine plan after tiny outback town of Baralaba files complaint with UN
How to spot the difference between a real climate policy and greenwashing guff
As Extreme Weather Batters America's Farm Country, Costing Billions, Banks Ignore the Financial Risks of Climate Change
Zero waste bus delivers affordable food in lockdown
Shorts and slippers aren't sloppy – they're sensible attire for Singapore's weather
Climate Crisis – 710 Million Children Live In Countries At High Risk – tks Nicola Upham
I've spent 8 years campaigning for the oceans: here's what I wish more people understood
Surface air temperature for April 2021
These climate-friendly microbes recycle carbon without producing methane
Climate Point: Government declares hot is the 'new normal'
Glacial lakes threaten millions with flooding as planet heats up
Cutting the unexpected carbon culprits in your life
What hydrology can tell us about climate change in Central Asia
Ikea starts buy-back scheme offering vouchers for old furniture tks Mike Barry
UK supermarkets warn Brazil over Amazon land bill
'Tsunami' of renewables to sweep gas and coal out of market, and drive prices lower
As glaciers disappear in Alaska, the rest of the world's ice follows
Land Projected To Be Below Annual Flood Level In 2050
Sea Levels Could Rise Even More Than Feared As Antarctic Ice Sheet Melts
Then and now: When silence descended over Victoria Falls
'Nature is hurting': Gojira, the metal band confronting the climate crisis
Antarctic 'doomsday glacier' may be melting faster than was thought
There is hope for South-East Asia's beleaguered tropical forests
The Senate Reinstates Methane Emissions Regulations Rolled Back by Trump, Marking a Clear Win for Climate Activists
The EPA Calls an Old Creosote Works in Pensacola an Uncontrolled Threat to Human Health. Why Is There No Money to Clean it Up?
This Wind-Powered Super Sailboat Will Carry 7,000 Cars Across the Atlantic
Burning Iron for Fuel Sounds Crazy. It's Also the Future.
German climate change law violates rights, court rules tks Andor Hampala
Aluminium: A barometer for China's green recovery
Hey, methane leakers: Now we know where you live
Climate Point: Earth shifts on its axis and Nestle doesn't have right to forest water
Climate crisis has shifted the Earth's axis, study shows
Thousands of barrels of suspected toxic DDT found dumped in California ocean
'Insanely cheap energy': how solar power continues to shock the world
Do you know where plastic waste in the oceans is coming from?
Earth Looks Like A Living Creature In This Amazing NASA Video
Scientists: Mass Extinction Is Coming as Organisms Flee the Equator
Gas prospects lose steam as renewables gather pace
Stalemate: sustainable palm oil struggles to take off in China
Ice age: Franz Josef Glacier loses 1km within 10 years
How 7 European cities are going circular
Impossible cosmic rays are shooting out of Antarctica
Plastic pollution disproportionately hitting marginalised groups, UN environment report finds
The Speed of Ocean Currents Is Changing in a Major Way, Scientists Warn
Climate Point: New dinosaurs discovered on Earth. Is life on Mars next?
Climate scientists debunk 13 myths about global warming
Will India get too hot to work?
This Map Lets You Plug in Your Address to See How It's Changed Over the Past 750 Million Years
Climate Research Station Closes Due to Climate Crisis
Biden plans to cut emissions at least in half by 2030
Tonight I do want to address the elephant in the ballroom – climate change
'Nothing about the Mekong is normal now': Anger along Southeast Asia's great river as water levels become unpredictable
On Climate, Biden Takes On 'Our Generation's Moonshot'
Meet some of the women who are fighting against climate change tks Lavinia Thanapathy
Noxious Neighbors: The EPA Knows Tanks Holding Heavy Fuels Emit Harmful Chemicals. Why Are Americans Still at Risk?
Singapore's recycling rate falls to 10-year low
How to stop discarded face masks from polluting the planet
Is China edging away from a massive dam on the River Niger?
Earth Day Connections: NASA Study Predicts Less Saharan Dust in Future Winds
Could Plastic-Eating Mushrooms Solve Humanity's Plastic Problem?
'Dire warning' for the planet: Coal is powering the economic recovery tks Vicky Coburn
There's a Booming Business in America's Forests. Some Aren't Happy About It.
After more than 2 decades of searching, scientists finger cause of mass eagle deaths
The Story Behind TIME's 'Climate Is Everything' Cover
Wildlife Photographer of the Year: How many crocodiles can you see?
NFTs Are Shaking Up the Art World. They May Be Warming the Planet, Too.
We found methane-eating bacteria living in a common Australian tree. It could be a game changer for curbing greenhouse gases
The Ocean Carbon Sink Has Set the Next Political Hurdle
Starbucks has a dramatic new plan to ditch disposable coffee cups
Thailand aims for only electric vehicles by 2035 tks Vicky Coburn
No, the Yellowstone supervolcano is not 'overdue'
Photos show 21 cargo ships stuck off the coast of Los Angeles contributing to the supply-chain crisis
How data is transforming the way we care for the ocean
Bottom Trawling Releases As Much Carbon Emissions As Global Aviation
The Pandemic Remade Every Corner of Society. Now It's the Climate's Turn
Net zero or bust: Beating the abatement cost curve for growth
Last Two Giraffes Rescued From a Disappearing Island in Kenya
Direct Observations Confirm That Humans Are Throwing Earth's Energy Budget off Balance
US envoy John Kerry woos China over climate
Global Energy Perspective 2021
NFTs Are Shaking Up The World. They May Be Warming The Planet, Too tks Andor Hampala
Climate Point: Wild places can hide bloody human history
Decarbonization Partners – Net Zero
Cyclone Seroja just demolished parts of WA – and our warming world will bring more of the same
'Gunda' Film About Pig Sentience Is Moving the World to Tears tks Karen Leong
42,000 years ago Earth experienced "end of days" with mass extinctions
Fukushima: Japan approves releasing wastewater into ocean
More Than 50 Orcas Hunt and Kill Blue Whale Off Australian Coast
Carbon dioxide levels are higher than they've been at any point in the last 3.6 million years
Cyclone Seroja: Storm leaves trail of damage in Western Australia
Those who worry about CO2 should worry about methane, too
Oceans were stressed preceding abrupt, prehistoric global warming
Polar bears are mating with grizzlies to become 'Pizzly Bears'
US spies peer into the future – and it doesn't look good must read!!!!
First-Ever Observations From Under Antarctica's 'Doomsday Glacier' Are Bad News tks Mark Mulkerin
'Every choice matters': can we cling to hope of avoiding 1.5C heating?
Climate Point: Oil infrastructure springs dangerous leaks from Texas to California
Is Netflix's Seaspiracy film right about fishing damaging oceans?
Fossil fuel pollution causes one in five premature deaths globally tks Susanna Hasenoehrl
Deep sea mining to help make electric vehicles
Wildlife charities raise £8m to boost nature schemes across England and Wales
Seaspiracy shows why we must treat fish not as seafood, but as wildlife
Did climate change cause societies to collapse? New research upends the old story.
We Are Doomed': Devastation From Storms Fuels Migration in Honduras
Sri Lanka bans palm oil imports, tells producers to uproot plantations
Study of Narwhal Tusks Reveals a Swiftly Changing Arctic
The Daily Climate Show: Sky News programme dedicated to global crisis is launching this week
How Debt and Climate Change Pose  'Systemic Risk' to World Economy tks Denise Chai
The Giant, Underestimated Earthquake Threat to North America
Seagrasses Turn Back the Clock on Ocean Acidification
Incredible moment fishermen casually cast their lines out as dozens of frenzied sharks thrash in the shallows next to them
Russia is Turning Ever Given's Plight into a Marketing Tool for Arctic Shipping. But It May Be a Hard Sell
Scientists Have Observed Ominous Winter Leaks in Greenland Ice Sheet Lakes
Revealed: why hundreds of thousands of tonnes of recycling are going up in smoke
The Biggest Polluters Are Hiding in Plain Sight
Sea Shepherd Conservation Society tks Tim Wade
Trends in Atmospheric Carbon Dioxide
We must better protect wildlife to prevent future pandemics
Satellite Imagery Shows Northern California Kelp Forests Have Collapsed
Climate Point: Biden goes big on replacing bad water systems, boosting electric cars, plugging old wells
Joe Biden and Jair Bolsonaro square off over the Amazon tks Claude Calleja
Arctic sea ice winter peak in 2021 is joint-seventh lowest on record
Shanna Swan: 'Most couples may have to use assisted reproduction by 2045'
Is the Southern Ocean absorbing or emitting carbon dioxide?
Japan's Kyoto cherry blossoms peak on earliest date in 1,200 years, a sign of climate change
Climate change poses 'existential threat' to financial markets
Venice bans cruise ships from historic centre
Climate crisis 'likely cause' of early cherry blossom in Japan
We sampled tap water across the US – and found arsenic, lead and toxic chemicals
The company behind the Suez Canal blockage spilled 28,800 plastic toys into the ocean in the 1990s
Half a billion people may face heat of 56°C by 2100
Salmon, Orcas, Rivers, and Sound: Our Interconnected Biodiversity in the Pacific Northwest
How America can rid itself of both carbon and blackouts
How Will Commercial Fishing Pressure Affect Skipjack Tuna?
Why One Side of Earth Is Rapidly Getting Colder Than the Other
Mysterious Circling Behavior Observed in Large Marine Animals
Investigations – Inside Climate News
Animals stranded on board 20 livestock ships waiting to pass through the jammed Suez Canal could starve and die if the situation lasts much longer, charity warns tks Philippe Penfold
Extinction: 'Time is running out' to save sharks and rays
Australian companies are being told to end the 'greenwashing' as a new report shows just how far they are from their climate targets
The haze is likely to hit Southeast Asia early in 2021—is climate change to blame?
 'A fundamental business issue': Majority of UK CEOs preparing surge in climate-focused investment
A Bankruptcy Judge Lets Blackjewel Shed Coal Mine Responsibilities in a Case With National Implications
Super-cold thunderstorm sets temperature record
NSW wild weather: what we know so far about the flooding and evacuations
Australia's Worst Floods in Decades Quicken Concerns About Climate Change
'You can't escape the smell': mouse plague grows to biblical proportions across eastern Australia
Ad Agencies Step Away From Oil and Gas in Echo of Cigarette Exodus
Southeast Asia's first lithium battery recycling plant opens in Singapore
Better Managing Plastic Waste Could Combat Marine Pollution and Unlock Billions of Dollars for a Circular Economy: Southeast Asia
Climate explained: how particles ejected from the Sun affect Earth's climate
Australians share footage of swarms of spiders fleeing into homes to escape rising floodwaters
Waitrose ditches magazines with disposable plastic toys
Spiders and snakes swarm Australian homes as they flee record floods tks Frank Roberts
Global heating pushes tropical regions towards limits of human liveability
Is NSW flooding a year after bushfires yet more evidence of climate change?
Bangkok fiddles whilst Chiang Mai burns – who's behind the annual smoke season?
Australia floods: The weather event as big as 'two European countries'
Climate fight 'is undermined by social media's toxic reports'
1% of people cause half of global aviation emissions – study
Plastic Straws That Quickly Biodegrade in the Ocean? Not Quite, Scientists Say
Sydney weather: Flood evacuation orders issued for parts of Sydney's west — as it happened tks  Willie Wahlin
Australia floods: Young couple's house swept away near Sydney
You don't need a new phone, so here's how to keep your old one running like new
 Eunice Foote: The Climate Science Pioneer
Walrus spotted in Wales, days after one seen off Ireland
Submarine Permafrost Has Been Overlooked as a Major Source of Greenhouse Gases, Scientists Warn
What I've Learned From the Pandemic Year
Plummeting sperm counts, shrinking penises: toxic chemicals threaten humanity
A Large PR Firm Pledged To Fight Climate Change. Then It Took Millions From A Notorious Fossil Fuel Trade Group.
Why Hollywood struggles to tell stories about climate change
Work halted on $49M-per-mile border wall through California's Jacumba Wilderness. Now what?
Nebraska declares pro-meat day to rival Colorado's meatless day
Long-lost Core Drilled to Prepare Ice Sheet to Hide Nuclear Missiles Holds Clues About a Different Threat
A Leadership Brief on Mitigating Climate Change tks Damian Corbet
Low-income and Latino neighborhoods endure more extreme heat in the Southwest, study shows
NASA Scientists Complete First Global Survey of Freshwater Fluctuation
People love Greta Thunberg's subtle (but brutal) trolling of Priti Patel over the Policing Bill
New Delhi is world's most polluted capital for third straight year: IQAir study
Can the law fight climate change? tks Richard Knight
Phuket officials warn public of crocodile spotted near Chalong pier
Is the Southern Ocean absorbing or emitting carbon dioxide?
Global heating pushes tropical regions towards limits of human livability
Is it time for "ecocide" to become an international crime?
How Mexico's Vast Tree-Planting Program Ended Up Encouraging Deforestation
Biden admin advances major offshore wind farm
12 Republican state attorneys general sue President Biden over climate change order
Want to fight climate change? Educate a girl
Climate change: Kerry urges top polluters to cut emissions now
Climatologist Michael E Mann: 'Good people fall victim to doomism. I do too sometimes'
Naomi Klein: how big tech helps India target climate activists
'Space hurricane' that rained electrons observed for the first time
CDP: Water risk costs for corporates five times higher than cost of action
17 key environmental bills on the 2021 agenda in California's Legislature
Texas Farmers Tally Up the Damage From a Winter Storm 'Massacre' tks Denise Chai
Wind power company will breed endangered California condors
In the Atlantic Ocean, Subtle Shifts Hint at Dramatic Dangers
UN: Global climate pledges will only reduce emissions by 1% this decade
Brunt Ice Shelf: Big iceberg calves near UK Antarctic base tks Lavinia Thanapathy
Electricity needed to mine bitcoin is more than used by 'entire countries'
Airbus reveals planes sold in last two years will emit over 1bn tonnes of CO2
Could plastic roads make for a smoother ride?
Climate crisis hits 'worst case scenario' levels
'It's a funeral march': French artist JR's powerful eulogy for Australia's Murray-Darling  tks Willie Wahlin
Attenborough gives stark warning on climate change to UN
COVID-19 outbreak: How we deal with animals and the environment threatens human health
Why Greenpeace is dropping huge boulders into the sea tks Claude Calleja
FEMA flood insurance rates could spike for some, new study shows
Texas freeze shows a chilling truth – how the rich use climate change to divide us
'Something bit my butt': Alaska woman using outhouse attacked by bear
Ranked: the environmental impact of five different soft drink containers tks David Lim
Climate crisis hits 'worst case scenario' levels – Environment Agency head
Workers clear 'huge, disgusting' fatberg from London sewer
5 questions to ask about any climate change solution, from Bill Gates tks Richard Lowe
Current Atlantic Meridional Overturning Circulation weakest in last millennium
New Zealand: Pilot whales refloated at stranding spot
Poaching is sending the shy, elusive pangolin to its doom
Fertility rate: 'Jaw-dropping' global crash in children being born tks David Lim
Fossil Fuel Emissions Responsible for 1 in 5 Deaths
It's been 5 years since the Paris Agreement was adopted – here's where we stand today
It's snowing … in Saudi Arabia! tks Bob Hooey
How the polar vortex creates record low temperatures and winter storms
Bill Gates Has a Master Plan for Battling Climate Change
Making Peace With Nature | UNEP – UN Environment Programme tks Samantha Gayfer
U.S. Trade Authorities Deal Blow To Biden's Electric Vehicle Plans
Trump's California water plan troubled federal biologists. They were side-lined
150 years of spills: Philadelphia refinery clean-up highlights toxic legacy of fossil fuels
Texas grid fails to weatherize, repeats mistake feds cited 10 years ago
Texas weather: Residents told to boil tap water amid power blackouts
No, frozen wind turbines aren't to blame for Texas' power outages tks Michelle Giamusso Regal
Winter Storm and Texas Power Outage Map
Ice skaters urged to stay off Europe's thawing lakes
Coronavirus, Hunger And The Crisis With A Janus Face
Should Zoos Still Exist or Not? The Arguments For & Against Zoos tks Vicki Kiely
Frozen Wind Farms Just a Small Piece of Texas's Power Woes
My new climate book is almost here tks Sally Foley Lewis
Fukushima: Powerful earthquake rocks Japan weeks from disaster anniversary
Researchers rethink life in a cold climate after Antarctic find
Bill Gates on avoiding a climate disaster – tks Tim Wade
Mark Carney: Climate crisis deaths 'will be worse than Covid' tks Richard Lowe
How might a food chain breakdown come about?
Hedge funds eye water markets that could net billions, as levels drop in Lake Powell
Shift to green energy 'could cost oil states $13 trillion' by 2040
The Lion, the Polygamist, and the Biofuel Scam
Charles de Gaulle: Plans for huge new airport terminal in Paris scrapped
Watch: Broken Glacier Causes Flooding, Heavy Damage To Rishi Ganga Tapovan Hydro Power Project In Chamoli, Uttarakhand tks Sophia Henri
This Climate Deal Is Good for Earth and the Economy
The end of a golden age for oil producers
Harvard study links fossil fuels to millions of 'premature' deaths
Nothing to sneeze at: Climate change has worsened, lengthened pollen season across the US
No more snakes to be released in Phuket
Can carbon capture make flying more sustainable?
Rare Nasa photos reveal Amazon 'gold rivers'
Join the world's largest network for the climate
Investigation: Dutch, Japanese pension funds pay for Amazon deforestation
Uttarakhand dam disaster: Race to rescue 150 people missing in India
Storm Darcy: Netherlands hit by 'first major snowstorm in decade'
The Hindu Kush Himalaya Assessment
Uttarakhand glacier burst: Dozens missing after India dam collapses tks Damian Corbet
6 Roof and Pavement Tiles from Plastic Waste – tks Gary Crause
We haven't seen a quarter of known bee species since the 1990s
Too many boardrooms are climate incompetent
'Unrig the data.' How utilities embellish carbon cuts
Morrison government rules out subsidies in electric vehicle strategy
Plant-based diets crucial to saving global wildlife, says report
Thailand to put world's largest floating solar farm into use this June
Seafarers Complete Successful Tests of App to Map Ocean Pollution
Denouncing 'Handouts to Big Oil,' Biden Calls on Congress to End $40 Billion in Taxpayer Subsidies for Fossil Fuels tks Kimi Mc
Perth: Bushfire threatens locked-down Australian city
Drone Disguised as Hummingbird Captures Incredible Footage of Monarch Butterfly Swarm
Singapore Parliament declares climate change a global emergency tks  Joanne Flinn
Singapore contraption aims to clean up Asia's plastic-polluted rivers
Now and then: Iceland's vanishing glaciers
Too many boardrooms are climate incompetent
Climate change seen as global emergency by 64 per cent of people tks Susannah Hasenoehrl
Want to actually fix the environment? Change how buildings are built
Messy Carbon Offsets Show Markets Aren't Always the Answer
Green stepping stones: Malaysia's journey towards tackling climate change
Ocean Cleanup Crew takes on Plastic Pollution in Marine Protected Area!
I've Said Goodbye to 'Normal.' You Should, Too. tks Denise Chai
Ikea says be frugal in apocalyptic ad promoting green living
Climate change: Biggest global poll supports 'global emergency'
G.M. Announcement Shakes Up U.S. Automakers' Transition to Electric Cars
New global program '1000 Cities Adapt Now' at Climate Adaptation Summit 2021
Biden administration to unveil more climate policies, urges China to toughen emissions target
Remove carbon as you grow your business tks Tim Wade
Unpacking Biden's New Environmental Executive Orders
Biden prioritizes climate change as national security concern, pauses oil drilling on public lands
Alberta Inquiry Paid $28K for a Report Smearing Hundreds of Climate Journalists
Mark Carney: Investing in net-zero climate solutions creates value and rewards
Heatwave sweeps Australian cities and raises bushfire danger
Visualized: A Global Risk Assessment of 2021 And Beyond
Death by 1,000 cuts: Are major insect losses imperilling life on Earth?
Amsterdam Is Embracing a Radical New Economic Theory to Help Save the Environment. Could It Also Replace Capitalism? tks Graham Harvey
John Kerry: UK climate summit is world's 'last best chance'
Split signals end for remnant of Antarctic iceberg A68a
Inauguration of President Biden Kicks Energy and Climate Agenda Into Action
As European meat-lovers resist change, Asia shows biggest appetite for plant-based future
Why Ikea just bought an 11,000-acre forest in Georgia
David Attenborough's heartbreaking plea after admitting 'I don't have long left' tks Vicky Coburn
France's Total quits top U.S. oil lobby in climate split
'We need answers': why are people living near Dutch goat farms getting sick?
State of Climate Action: Assessing Progress toward 2030 and 2050
Cargill : The Worst Company In the World
BlackRock holds $85bn in coal despite pledge to sell fossil fuel shares
Apple will modify executive bonuses based on environmental values in 2021
Oil companies lock in drilling, challenging Biden on climate
Washing your clothes can create Arctic microplastic pollution
Scientists say Earth is spinning faster than it has in decades
Florida manatee with 'Trump' etched on back prompts investigation
Eurovision received more media coverage than the most under-reported humanitarian crises combined
2020 falls just short of being Earth's hottest year on record as global warming continues
A Lost Decade: How Climate Action Fizzled In Cascadia
How to earn more while making a difference
Climate crisis: 2020 was joint hottest year ever recorded
Southeast Asia, we need to talk about bilge dumping
Why 2021 could be turning point for tackling climate change
Could a plastic tax be coming to Asia?
How we are changing the way we rate sustainability of consumer electronics
$5B Rockefeller Foundation, built on oil, divests from fossil fuels
Court Says No to Drilling for Oil in the Arctic, a Huge Win for Polar Bears
Bali's beaches buried in tide of plastic rubbish during monsoon season
EDM Carbon Footprint: Sustainable Email Marketing tks Michelle Cockrill
Saving Brazil's savanna by reseeding and restoring it tks Ali Davies
Experts should lead climate change response: NSW Environment Minister
Circular Economy and the 2030 Agenda
THE GREAT CLIMATE MIGRATION – A Warming Planet and a Shifting Population – worth a read!!
Cancel New Year's Eve Forever – tks Cheryl Tan
Norway supreme court verdict opens Arctic to more oil drilling
More than 1.5 billion masks believed to have entered oceans in 2020
Texas Fracking Billionaires Drew Covid-19 Aid While Investing in Rivals
Exxon Knows Its Carbon Future And Keeps the Data From View
Norway landslide: Houses buried in Gjerdrum village near Oslo
2020 weather disasters boosted by climate change: Report
The Biggest Climate Change Stories of 2020
Exclusive: GM, Ford knew about climate change 50 years ago
Asia's developing economies shun coal
Wang Xiangjun: China's 'Glacier Bro' presumed dead
The Biden plan for a clean energy revolution and environmental justice
Resources
Best Universities for Research
Let's get the job done.
Cheers
Andrea
Uncommon Courage – my new book – is available
You can buy it on Amazon, Apple Books, Barnes & Noble, Book Depository, Booktopia, Smashwords, Kobo, Gardners, Odilo and Scribd.
Reviews!!
You can read the reviews, including a five-star review on ReaderViews, another five-star review on The Book Commentary, an excellent one on Booklife, and I'm collating reviews on my Website too. Have a look and grateful to everyone who has written or recorded one.
Come and join the conversation in my new Facebook Group Uncommon Courage.
Connect with me
Website, LinkedIn, Twitter, Facebook, YouTube, Instagram, Medium, SlideShare, Amazon.
The Know Show
Check out The Know Show. It's a weekly wrap up of the news!
Listed by Book Authority in the 100 Best LinkedIn Books of All Time and 22 Best New LinkedIn eBooks To Read In 2021 categories. Grab it today if you want to take your professional presence to the next level! When it comes to LinkedIn, it really is time to ask — can you really afford not to have this book in the hands of every employee?
Feedback
Have I done a great job for you? Can you write a reference on my LinkedIn profile or on my Google Business page? If not for me, why not write one for someone else who inspires you or has helped you? Join the #GivingEconomy
Check out Second Nature Social on my YouTube channel.
Want proof social leadership transforms business and attracts customers? Check out this case study with IBM Asia Pacific.