In 2020, I decided to gather all of the environment and climate crisis information I've been reading and watching into one blog, which I updated every week. Here is the full year for 2020. And this is the new blog for 2021, which I will also update weekly.
If you want to keep up to date, you can check my weekend reads, or favorite this blog and come back often, so you can stay up to date on the major news about our global environment. Obviously I don't read or watch everything being published, but I review as much as I can.
I know many people are not ready to face the crisis, and of course, we have even more denying there's an issue. I understand why this is happening, because the institutions that matter – government, business and media – are great at keeping us confused.
All I ask is, take some time every week to read something on the issue, but please, never rely on one source for information. You can remain loyal to your existing media source, but we all need to stretch outside to get other views. Wouldn't we prefer the truth? Well we need to do the work to find it.
Read through some or all, or just scan the headlines – it tells a story in itself. Also please share any information or research you find compelling with me. Happy to be tagged in important information and I'm always happy to pass the message on.
I have a resources section at the bottom, so if there are any you value, please pass it to me and I'll add it there.
The content is in date order rather than packaging it up into sections. I figure the latest is important, and for those who want to drill down further, you can. Lots of alarming information. It is time to act!!
Attenborough gives stark warning on climate change to UN
COVID-19 outbreak: How we deal with animals and the environment threatens human health
Why Greenpeace is dropping huge boulders into the sea tks Claude Calleja
FEMA flood insurance rates could spike for some, new study shows
Texas freeze shows a chilling truth – how the rich use climate change to divide us
'Something bit my butt': Alaska woman using outhouse attacked by bear
Ranked: the environmental impact of five different soft drink containers tks David Lim
Climate crisis hits 'worst case scenario' levels – Environment Agency head
Workers clear 'huge, disgusting' fatberg from London sewer
5 questions to ask about any climate change solution, from Bill Gates tks Richard Lowe
Current Atlantic Meridional Overturning Circulation weakest in last millennium
New Zealand: Pilot whales refloated at stranding spot
Poaching is sending the shy, elusive pangolin to its doom
Fertility rate: 'Jaw-dropping' global crash in children being born tks David Lim
Fossil Fuel Emissions Responsible for 1 in 5 Deaths
It's been 5 years since the Paris Agreement was adopted – here's where we stand today
It's snowing … in Saudi Arabia! tks Bob Hooey
How the polar vortex creates record low temperatures and winter storms
Bill Gates Has a Master Plan for Battling Climate Change
Making Peace With Nature | UNEP – UN Environment Programme tks Samantha Gayfer
U.S. Trade Authorities Deal Blow To Biden's Electric Vehicle Plans
Trump's California water plan troubled federal biologists. They were side-lined
150 years of spills: Philadelphia refinery clean-up highlights toxic legacy of fossil fuels
Texas grid fails to weatherize, repeats mistake feds cited 10 years ago
Texas weather: Residents told to boil tap water amid power blackouts
No, frozen wind turbines aren't to blame for Texas' power outages tks Michelle Giamusso Regal
Winter Storm and Texas Power Outage Map
Ice skaters urged to stay off Europe's thawing lakes
Coronavirus, Hunger And The Crisis With A Janus Face
Should Zoos Still Exist or Not? The Arguments For & Against Zoos tks Vicki Kiely
Frozen Wind Farms Just a Small Piece of Texas's Power Woes
My new climate book is almost here tks Sally Foley Lewis
Fukushima: Powerful earthquake rocks Japan weeks from disaster anniversary
Researchers rethink life in a cold climate after Antarctic find
Bill Gates on avoiding a climate disaster – tks Tim Wade
Mark Carney: Climate crisis deaths 'will be worse than Covid' tks Richard Lowe
How might a food chain breakdown come about?
Hedge funds eye water markets that could net billions, as levels drop in Lake Powell
Shift to green energy 'could cost oil states $13 trillion' by 2040
The Lion, the Polygamist, and the Biofuel Scam
Charles de Gaulle: Plans for huge new airport terminal in Paris scrapped
Watch: Broken Glacier Causes Flooding, Heavy Damage To Rishi Ganga Tapovan Hydro Power Project In Chamoli, Uttarakhand tks Sophia Henri
This Climate Deal Is Good for Earth and the Economy
The end of a golden age for oil producers
Harvard study links fossil fuels to millions of 'premature' deaths
Nothing to sneeze at: Climate change has worsened, lengthened pollen season across the US
No more snakes to be released in Phuket
Can carbon capture make flying more sustainable?
Rare Nasa photos reveal Amazon 'gold rivers'
Join the world's largest network for the climate
Investigation: Dutch, Japanese pension funds pay for Amazon deforestation
Uttarakhand dam disaster: Race to rescue 150 people missing in India
Storm Darcy: Netherlands hit by 'first major snowstorm in decade'
The Hindu Kush Himalaya Assessment
Uttarakhand glacier burst: Dozens missing after India dam collapses tks Damian Corbet
6 Roof and Pavement Tiles from Plastic Waste – tks Gary Crause
We haven't seen a quarter of known bee species since the 1990s
Too many boardrooms are climate incompetent
'Unrig the data.' How utilities embellish carbon cuts
Morrison government rules out subsidies in electric vehicle strategy
Plant-based diets crucial to saving global wildlife, says report
Thailand to put world's largest floating solar farm into use this June
Seafarers Complete Successful Tests of App to Map Ocean Pollution
Denouncing 'Handouts to Big Oil,' Biden Calls on Congress to End $40 Billion in Taxpayer Subsidies for Fossil Fuels tks Kimi Mc
Perth: Bushfire threatens locked-down Australian city
Drone Disguised as Hummingbird Captures Incredible Footage of Monarch Butterfly Swarm
Singapore Parliament declares climate change a global emergency tks Joanne Flinn
Singapore contraption aims to clean up Asia's plastic-polluted rivers
Now and then: Iceland's vanishing glaciers
Too many boardrooms are climate incompetent
Climate change seen as global emergency by 64 per cent of people tks Susannah Hasenoehrl
Want to actually fix the environment? Change how buildings are built
Messy Carbon Offsets Show Markets Aren't Always the Answer
Green stepping stones: Malaysia's journey towards tackling climate change
Ocean Cleanup Crew takes on Plastic Pollution in Marine Protected Area!
I've Said Goodbye to 'Normal.' You Should, Too. tks Denise Chai
Ikea says be frugal in apocalyptic ad promoting green living
Climate change: Biggest global poll supports 'global emergency'
G.M. Announcement Shakes Up U.S. Automakers' Transition to Electric Cars
New global program '1000 Cities Adapt Now' at Climate Adaptation Summit 2021
Biden administration to unveil more climate policies, urges China to toughen emissions target
Remove carbon as you grow your business tks Tim Wade
Unpacking Biden's New Environmental Executive Orders
Biden prioritizes climate change as national security concern, pauses oil drilling on public lands
Alberta Inquiry Paid $28K for a Report Smearing Hundreds of Climate Journalists
Mark Carney: Investing in net-zero climate solutions creates value and rewards
Heatwave sweeps Australian cities and raises bushfire danger
Visualized: A Global Risk Assessment of 2021 And Beyond
Death by 1,000 cuts: Are major insect losses imperilling life on Earth?
Amsterdam Is Embracing a Radical New Economic Theory to Help Save the Environment. Could It Also Replace Capitalism? tks Graham Harvey
John Kerry: UK climate summit is world's 'last best chance'
Split signals end for remnant of Antarctic iceberg A68a
Inauguration of President Biden Kicks Energy and Climate Agenda Into Action
As European meat-lovers resist change, Asia shows biggest appetite for plant-based future
Why Ikea just bought an 11,000-acre forest in Georgia
David Attenborough's heartbreaking plea after admitting 'I don't have long left' tks Vicky Coburn
France's Total quits top U.S. oil lobby in climate split
'We need answers': why are people living near Dutch goat farms getting sick?
State of Climate Action: Assessing Progress toward 2030 and 2050
Cargill : The Worst Company In the World
BlackRock holds $85bn in coal despite pledge to sell fossil fuel shares
Apple will modify executive bonuses based on environmental values in 2021
Oil companies lock in drilling, challenging Biden on climate
Washing your clothes can create Arctic microplastic pollution
Scientists say Earth is spinning faster than it has in decades
Florida manatee with 'Trump' etched on back prompts investigation
Eurovision received more media coverage than the most under-reported humanitarian crises combined
2020 falls just short of being Earth's hottest year on record as global warming continues
A Lost Decade: How Climate Action Fizzled In Cascadia
How to earn more while making a difference
Climate crisis: 2020 was joint hottest year ever recorded
Southeast Asia, we need to talk about bilge dumping
Why 2021 could be turning point for tackling climate change
Could a plastic tax be coming to Asia?
How we are changing the way we rate sustainability of consumer electronics
$5B Rockefeller Foundation, built on oil, divests from fossil fuels
Court Says No to Drilling for Oil in the Arctic, a Huge Win for Polar Bears
Bali's beaches buried in tide of plastic rubbish during monsoon season
EDM Carbon Footprint: Sustainable Email Marketing tks Michelle Cockrill
Saving Brazil's savanna by reseeding and restoring it tks Ali Davies
Experts should lead climate change response: NSW Environment Minister
Circular Economy and the 2030 Agenda
THE GREAT CLIMATE MIGRATION – A Warming Planet and a Shifting Population – worth a read!!
Cancel New Year's Eve Forever – tks Cheryl Tan
Norway supreme court verdict opens Arctic to more oil drilling
More than 1.5 billion masks believed to have entered oceans in 2020
Texas Fracking Billionaires Drew Covid-19 Aid While Investing in Rivals
Exxon Knows Its Carbon Future And Keeps the Data From View
Norway landslide: Houses buried in Gjerdrum village near Oslo
2020 weather disasters boosted by climate change: Report
The Biggest Climate Change Stories of 2020
Exclusive: GM, Ford knew about climate change 50 years ago
Asia's developing economies shun coal
Wang Xiangjun: China's 'Glacier Bro' presumed dead
The Biden plan for a clean energy revolution and environmental justice
Resources
Best Universities for Research
Let's get the job done.
Cheers
Andrea
18 Steps to An All-Star LinkedIn Profile
This book is the starting point for LinkedIn success. It has everything you need to reach All-Star!! You can buy it on Amazon.com Amazon.co.uk Amazon.in and Flipkart. It's also available as an eBook on Amazon Kindle, Kobo, Google Play and iBooks.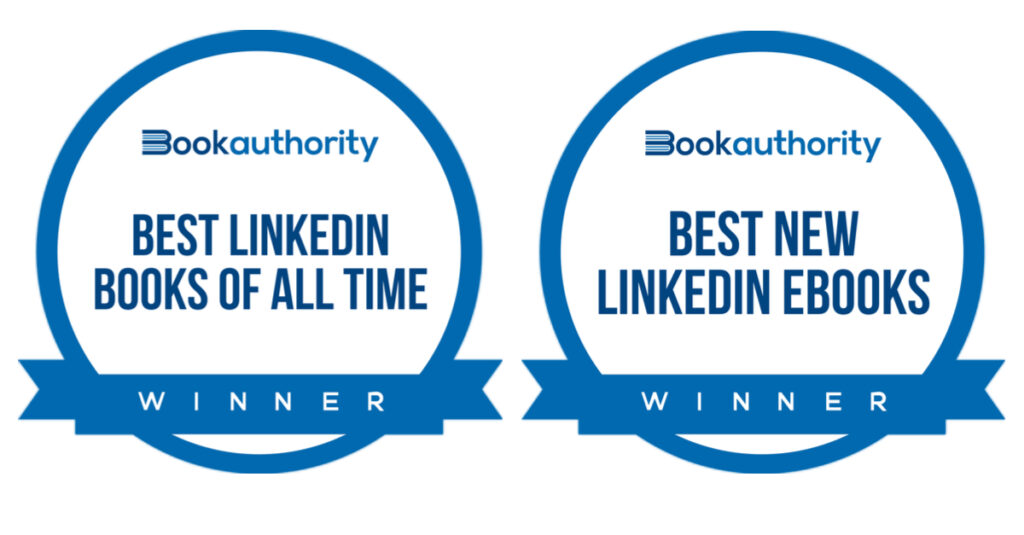 Check out Second Nature Social
This is a new series, designed to help beginners get up to speed with everything necessary on social media. Follow my YouTube channel and see the latest.
Are you a Social CEO?
I'm proud to be a contributing author to The Social CEO: How Social Media Can Make You A Stronger Leader. You can order it on Amazon today.
Want to claim your stage?
Check out our co-authored Best Selling Book – Unleash Your Voice – Powerful Public Speaking for Every Woman – proud to be part of this too!
Want proof social leadership transforms business and attracts customers?
Check out this case study with IBM Asia Pacific. Incredible results.
Want to be a super star online?
Don't know where to start, check out my e-learning course How to build a rock star personal brand today.
I believe it's time for all of us to embrace our voice and embrace the future. We do this by working and living 'out loud' with meaning, intention, integrity and by being true to ourselves. If you own your voice, you own your future.
Connect with me
If you like my style and what I talk about, feel free to follow me on any of these platforms on social media.
My blog andreatedwards.com
Twitter @AndreaTEdwards
LinkedIn AndreaTEdwards
LinkedIn The Digital Conversationalist
Facebook AndreaTEdwards
YouTube AndreaTEdwards
YouTube Uncommon Courage
SlideShare AndreaTEdwards
Medium AndreaWTBEdwards
Instagram AndreaWTBEdwards