Our approach to social leadership
Social leadership transforms your business from within through the voice of your employees. In addition to the bottom-line business results it delivers, social leadership drives employee engagement and builds trust. Social leadership is about your employees as people, shining like the stars they are. It's important to distinguish social leadership from employee advocacy, which is about your brand.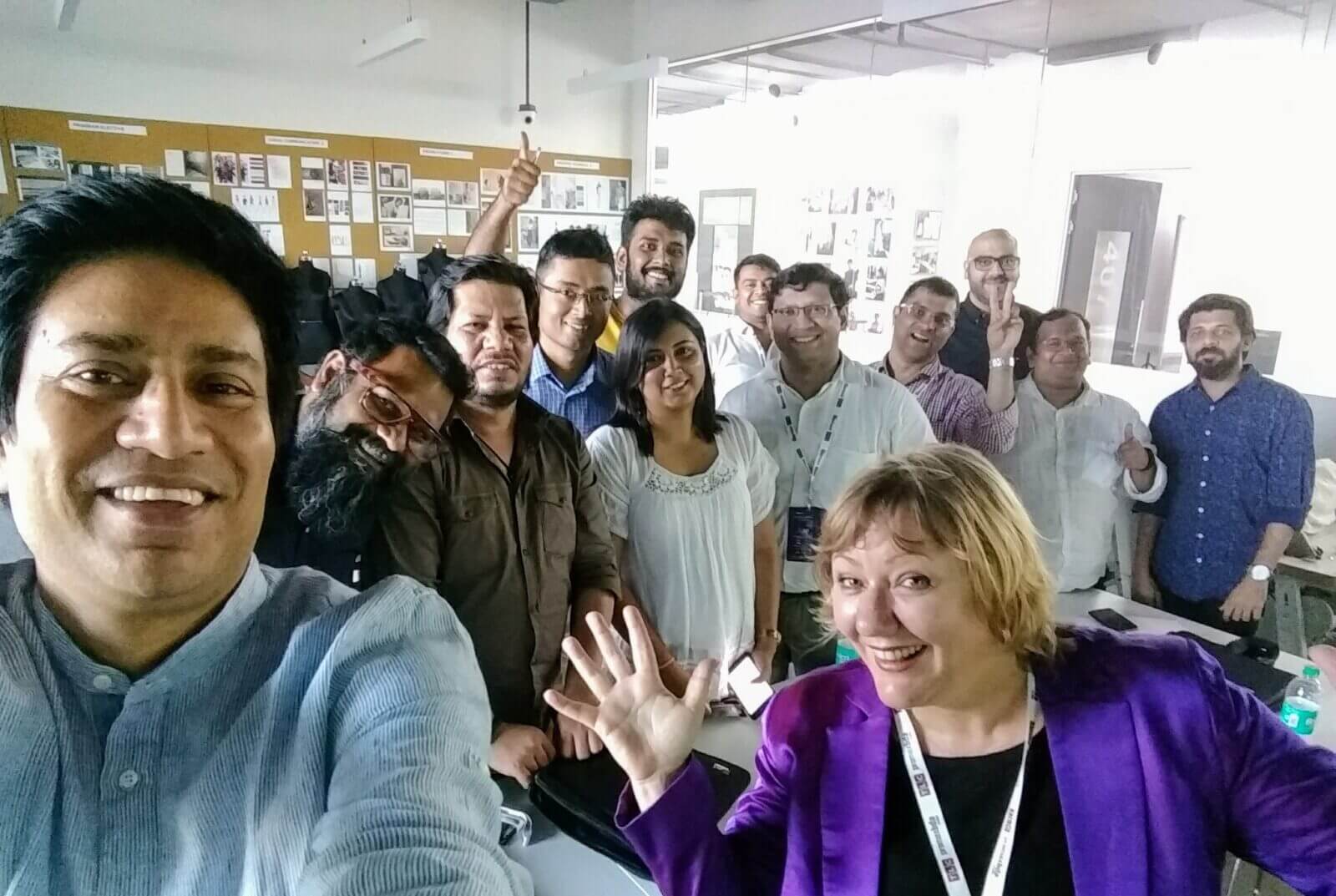 To stand out and thrive today, professionals and brands must be laser-focused on customer-centric communication, participating in and creating conversations wherever their customers are.
This means the quality of your content and social participation must be so exquisite it draws customers to you and builds their loyalty to your employees as trusted advisors. By default, they become loyal to your brand.
Social leadership is a three-step journey toward tangible business results.
Step 1:
Get Started as Social Leaders
This launch process begins with workshops and coaching the executive leadership team, and then the broader employees across the business, ensuring they are equipped and confident to show up and lead, digitally speaking.
Step 2:
Empower Employees as Social Leaders
This step focuses on supporting, motivating, training, and amplifying employees who have embraced the opportunity to be social leaders. It's important, throughout the process, to recognize the stars, and for executive leadership buy-in to ensure success in creating a social leadership culture.
Step 3:
Drive Leads, Grow Business
With the foundations of social leadership in place, the focus shifts to industry leadership, business results and reaping the rewards of employee engagement. Depending on the commitment of social leaders, tangible results are evident within six months.
Our training and capacity services are available as:
Executive workshops and one-to-one coaching with all attendees
Employee social leadership workshops
Online programs
Keynotes

Our mission at The Digital Conversationalist is to empower, inspire and motivate professionals to harness social media to intelligently build dream careers, as well as to take advantage of the content marketing opportunities we all have today. We do this for both professionals and businesses. If you'd like to work with me, please get in touch!