Right now, South East Asia is on lockdown, or it will be soon. The UK variant made its arrival about six weeks ago – and boy does this variant move FAST! So we've been in self-imposed isolation for a month already, Malaysia has been locked down for some time before, and Singapore is about to head into tighter restrictions too.
Naturally, everyone in this part of the world is pissed. Fair enough, because by and large, it's been taken seriously – we all stayed home, wore masks, didn't travel, and more.
But this virus has never respected borders, and an illegal entry across the border from Cambodia was all it took to make it into Thailand. In Singapore, I'm not sure how it got in, but it did and they ain't happy. I don't blame them.
All around the world, millions of people have done the right thing since this started, whereas millions of others have not done the right thing, often because they have leaders with an inability to grasp the seriousness of this crisis.
Can you blame those of us who did the right thing for feeling annoyed? However I also continue to struggle with the logic of what's going on around the world.
Let's step back and bullet this out
When you look at the history of pandemics, they are typically a two-year cycle
This pandemic, it feels there is more confidence it'll be over faster, because we got the vaccines done super-fast! But that's not how it's playing out, is it?
Yes we've got the vaccines, but this is bigger and more widespread than past pandemics – I mean, we weren't all flying back in 1918! International travel is what sent this virus everywhere and well, people are still travelling. I mean the UK stopped flights from India yesterday, but they've been allowing 30/day up until then, and guess what, the India variant is spreading around the UK
As I said at the start and will again – we need to STOP movement. Just for a month everywhere. Give ourselves time to work out where it is, so we can stop it in its tracks. Then we can focus on who needs the most help. Oh and rich countries, please prioritize getting the vaccine to poorer countries – because until it's over everywhere, it's not over anywhere – been saying that for 15 months too
Of course, it appears flying citizens home continues to be a priority, so can we at least make the quarantine process effective? Australia is a shambles! Then again, there is no tighter ship than Singapore and it still got out!
With Covid 19, we can never rest on our laurels. No one is lucky in this pandemic, and thinking you've made it is a very moronic thing to say – as we have seen in India! And now in SE Asia
Let's address the data
Because everyone is furious, the arguments against quarantine or even continuing to fight Covid are coming back, trying to get governments to understand it's time to move on and get back to business. These arguments haven't changed since the start and they frustrated me then too.
Twelve months ago, I suggested looking at past pandemic data! Now we have the data and the same arguments are being raised. The one that frustrates me the most?
Influenza deaths versus Covid deaths. Now in countries who have managed this well, the data looks good. BUT in countries who haven't, the data looks bad!
COVID-19: There have been approximately 3,346,827 deaths reported worldwide. In the U.S, 584,495 people have died of COVID-19 between January 2020 and May 14, 2021.*

Flu: The World Health Organization estimates that 290,000 to 650,000 people die of flu-related causes every year worldwide.
Conclusion, if you're in a country where influenza deaths are higher than COVID deaths that means your country has done a good job. You are lucky to be living there! It doesn't mean you shouldn't continue what you're doing. Look at the history of pandemics. This is the historical point in pandemics where everyone has had enough and guess what? Guaranteed new deathly wave. We have to hold the line! We must.
But there's more. Global excess deaths are at around 12-13 million on the higher end. And we're nowhere near the end of this. India is in a second wave, and historically, third waves are more brutal. It's hard to imagine it being more brutal.
Variants and mutations
The other point is variants and mutations. Thailand had the first infection outside of mainland China. That initial impact on Thailand was not brutal. The second wave over Christmas was over pretty fast too.
This third one? It has blown my mind how quick it's moving, and friends have caught it engaging in normal life – lunch at a restaurant, a quick trip to the supermarket. It's a different beast.
Whether we like it or not, viruses are clever and they constantly evolve. They want to thrive in their human hosts and they're good at it. Whether it gets better or worse is always at play, which is why we need to get it under control. Who knows what it could mutate into? That is why we must stop it.
The biggest threat we face right now is allowing it to continuously mutate, especially if it mutates out of being treatable by the current batch of vaccines, because then we'll have to go back to the start and do it all over again.
Do you want to do that? I don't! I know it's hard. I'm pissed off, you're pissed off, we're all pissed off.
All we ever needed to do from the beginning of this crisis is do everything we could to get it under control, and it's what we still need to do! The best way to get it under control is everything stops. Everyone stays where they are.
Then get as many people vaccinated, everywhere in the world, to stop the mutations. All of our energy needs to be focused on this and we need to be patient until it's done.
Equally, if you live in a country that can take care of you, you're already better off than the vast majority of people who've been impacted by this pandemic – whether with the virus or economically. Developing countries could never afford to sustain their populations for the long term, whereas wealthier developed countries can. So by not addressing this as a global community, all that's happening is it's more painful for people with the least.
The people suffering the most are the people who are poor. They are suffering like you would not believe. And so our family is staying home for them, because we want to take care of them. I want life opened up so they can get back to work. They need their economy back. They need their businesses back. They need to be able to feed their families, they need to be able to take care of their families.
Here's what it looks like on the ground
Overrun hospitals are BAD
Finally, how the hell can we think about getting back to normal, while hospitals are being overrun? Here's an example of what that means. I've been speaking with friends all over India and everyone has lost members of their extended families, many of them young people. The most common death I've heard are from blood clots in lungs or hearts. BUT if the hospitals weren't so overrun, all of these people would be alive today.
THAT is why you keep a virus under control. It means people are able to get access to the medical care they need. An overrun hospital is not a good thing at all.
I wish this time was different, but it isn't. Everyone I know has worked hard to overcome Covid, and yes it probably will be a permanent part of our future. But it won't be part of our future until we get to the point where at least 80% of the global population gets the jab. It's the only way to stop the variants spreading.
So let's do it. Stay home, do everything you can. That's what it's about. That's what it's always been about. And we need to do it everywhere. And we need to make sure that all countries in the world are supported, getting enough medicine and oxygen, and also the vaccines. Can we just get on with it, please?
In the meantime, focus on your mind health. This will be a two-year cycle and it's just so much easier when you accept that. I promise. Go create something you've always wanted to do!
Friend's Content
Excellence Required with Tom Peters the wonderful Tiffani Bova has launched her LinkedIn Newsletter and it's the first one I've subscribed to. I always learn from Tiffani and she is one of the people I most admire professionally. So happy she did the foreword for my new book.
In Conversation – Frank Hagenow – Truth and Leadership my friend Frank Hagenow, great podcast on trust. Really enjoyed hearing his insights.
Musings from the carpark: a not-so-normal' Saturday I really enjoyed Nicole Sparshott's article. If you're not paying attention to Unilever, they are doing some amazing work!
In Conversation – Kerrie Phipps – DO talk to strangers my pal Kerrie Phipps is such a treasure! She talks through the steps of how to talk to strangers and it's such a nice idea!
In case you missed it, my latest blog Great news, climate change is not going to cause human extinction – check it out. It digs into the whole Seaspiracy story and provides a lot more research to consider to understand the crisis in our oceans.
PLEASE donate where it makes sense to you. World Food Program., UN Refugee Program, PowerOf , Kiva.org, Soi Dog Foundation. If you can afford to be generous, now is the time to help your fellow human.
Content to read
Here's the content I've been reading this last week. Scan the headlines, read the ones that jump out at you, read or watch them all. Knowledge is power, and global knowledge is even more powerful.
Climate Crisis / 6th Mass Extinction
Commentary: Why China believes it's go big on carbon emission cuts or go home
How Green Energy Will Transform The Ranks Of The World's Biggest Electric Generators
Elon Musk Says Tesla Has Suspended Accepting Bitcoin for Vehicle Purchases
Earthshot Prize hires long-time Nike sustainability lead Hannah Jones as first CEO
The 'Lost Forty': how a mapping error preserved an old-growth forest
The four fish I would still eat – even after watching Seaspiracy
ADB announces coal exit in draft energy policy
Two dead whales dislodge from hull of HMAS Sydney in California
1.5 °C degrowth scenarios suggest the need for new mitigation pathways
US environmental agency releases climate report delayed by Trump
Experts call for mandatory recycling of products containing rare metals
Is Brazil 'overkilling' its cattle herd to meet China's demand for beef? And what does it mean for Australia?
Watch: Elephants Destroy All Banana Trees, Leaving Behind Only One Tree Which Had A Bird's Nest
Sinkholes: when the ground fights back after centuries of exploitation
Scientists Create Enzyme That Can Destroy Plastic Within Days, Not Years
'The distance from Perth to London': How a gas company cleared the Kimberley tks Phillipa Edwards
Global heating pace risks 'unstoppable' sea level rise as Antarctic ice sheet melts
US giant ditches mine plan after tiny outback town of Baralaba files complaint with UN
How to spot the difference between a real climate policy and greenwashing guff
As Extreme Weather Batters America's Farm Country, Costing Billions, Banks Ignore the Financial Risks of Climate Change
Zero waste bus delivers affordable food in lockdown
Shorts and slippers aren't sloppy – they're sensible attire for Singapore's weather
COVID19
Covid: Delay child vaccinations and share jabs with Covax, says WHO
How we estimated the true death toll of the pandemic
Heathrow refuses to allow extra flights from India
There have been 7m-13m excess deaths worldwide during the pandemic
Covid cases mean Australia repatriation flight from India not full
Hundreds of Epidemiologists Expected Mask-Wearing in Public for at Least a Year
Fast-forward: Will the speed of COVID-19 vaccine development reset industry norms?
Group sizes down from 5 to 2, dining-in suspended as Singapore tightens COVID-19 measures tks Wayne Chan
Covid crisis grips crowded Kolkata
Scores more bodies of suspected Covid victims found in Indian rivers
Covid: Serious failures in WHO and global response, report finds
The COVID Reporters Are Not Okay. Extremely Not Okay.
Bodies float down Ganges as nearly 4,000 more die of COVID-19 in India
As virus cases explode, why has the Mekong region success story ended? tks Karen Prager
Comparing the COVID-19 Vaccines: How Are They Different?
WHO says India Covid variant of 'global concern'
The Best and Worst Places to Be as Variants Outrace Vaccinations
Besides COVID-19, India is also fighting with vulture journalists, who are spreading more panic and despair than pandemic
At India's Funeral Pyres, Covid Sunders the Rites of Grief
Global Politics
What Your Taxes Are Paying For in Israel
Israel-Gaza: Strike collapses building during live BBC report
Gal Gadot: Wonder Woman actress receives backlash over Middle East tweet
EU citizens arriving in UK being locked up and expelled tks Sandra Marichal
It's time for Fiona the Precariously Employed Bettong's Annual Budget Reply
House reaches agreement for testimony from former Trump White House counsel Don McGahn
Morrison government rushes through new laws that allow lifetime detention of refugees tks Phillipa Edwards
Oklahoma Governor Signs Anti-Critical Race Theory Bill Into Law, Activists Call for His Removal From Tulsa Race Massacre Commission
Amid the Shooting, Netanyahu's Foes See an Opening, and Risks
Liz Cheney: Republican ousted from leadership for challenging Trump election claims
India's national government looks increasingly hapless
Republicans take steps to hide discouraging polls about Trump
Rockets target Tel Aviv after Gaza tower destroyed
DeSantis signs bill banning gun regulations by local governments
At least 50 killed and over 100 wounded in blast near Kabul girls' school tks Samantha Gayfer
Prince Michael of Kent accused of selling Kremlin access
Business and Technology
Leadership, Not Celebrity tks Damian Corbet
Expat tax shake-up stokes fears of 'harsh outcomes'
How Viral TikToks Are Helping Main Street Businesses Take Off
How to Follow Up With Someone Who's Not Getting Back to You
It's True. Everyone Is Multitasking in Video Meetings
How Leaders Use Empathy To Inspire Successful Teams
Meet the woman at the top of this year's list of the world's greatest leaders
Stock markets slide on fears of rising inflation
The Oversight Board exists to make us feel like Facebook can govern itself
Scientists confirm quantum response to magnetism in cells
Microsoft CEO Satya Nadella's family donates $15M to Seattle Children's Hospital
Chinese dreams on Native American land: A tale of cannabis boom and bust
Social issues (#BlackLivesMatter) and humanity
NRA bankruptcy: US judge dismisses case
Russia school shooting: Children and teacher killed in Kazan
Miss Universe S'pore 2021 dons 'Stop Asian Hate' slogan on national costume with flag colours
Life Beyond Act One: Why We Need More Stories About Older Women tks Simone De Haas
Richard Dawkins: It's "Wise and Sensible" to Abort Foetuses with Down Syndrome
Olivia Williams: 'I've been close enough to stardom to see how horrifying it is'
'Will I Recognize You?' She Travelled 2,500 Miles to Reach Her Mother.
China census: Data shows slowest population growth in decades
German priests defy Vatican to bless gay couples
Single Parent Syndrome is a B*tch.
The Anti-consumption Weirdos of Nomadland
Why Would a Long-Term Couple Like Bill and Melinda Gates Get Divorced? Here's What Marriage Therapists Say
The 'smart and cheeky' Aboriginal boy teaching Australia a lesson
Remember the Homeless Chess Champion? The Boy Is Now a Chess Master.
Passion, humour, history
Nelson Mandela's Favourite oem'Invictus" Read by Morgan Freeman – tks Ferenc Nyiro
Female Druids, the Forgotten Priestesses of the Celts
Mother's Day's origins are in activism. Today's saccharine version is suffocating tks Glenn GorePhilips
The Malagana Treasure: Gold and Greed, A Lost Civilization Plundered
Weird-looking deep-sea fish washes ashore in Newport Beach
Archaeological Mystery: 10,000 or More Caves were Dug into the Himalayas Over 2,000 Years Ago
It's a Home in Brooklyn. What Could It Cost? $100,000?
The Honest Pre-flight Safety Demonstration Video That Airlines Are Afraid to Show You
Prince Philip and that 'socialist arsehole' Gough Whitlam: the story The Crown forgot tks Kate Stewart-Moore
Neanderthals Found Near Rome In A Cave, "Hunted" and Eaten By Hyenas
Joe Ligon: America's 'longest juvenile lifer' on 68 years in prison tks Tom Radford
Madonna: Truth or Dare at 30 – the most revealing pop star documentary ever?
Elon Musk Takes An Awkward Turn As 'Saturday Night Live' Host
The most breathtaking space pictures of 2021 so far include a black hole, the 'Lost Galaxy' and Jupiter's jet streams.
The Mysterious Nuragic Civilization of Sardinia
Study Reveals Close Genetic Links Across Advanced Aegean Civilizations
I Found God, Became A Pastor And Then Lost My Faith. Here's What I Believe In Now. tks Graham Harvey
Chinese Rocket Finally Falls to Earth, trackers says
Let me know if anything jumped out at you?
Cheers
Andrea
Coming soon – Uncommon Courage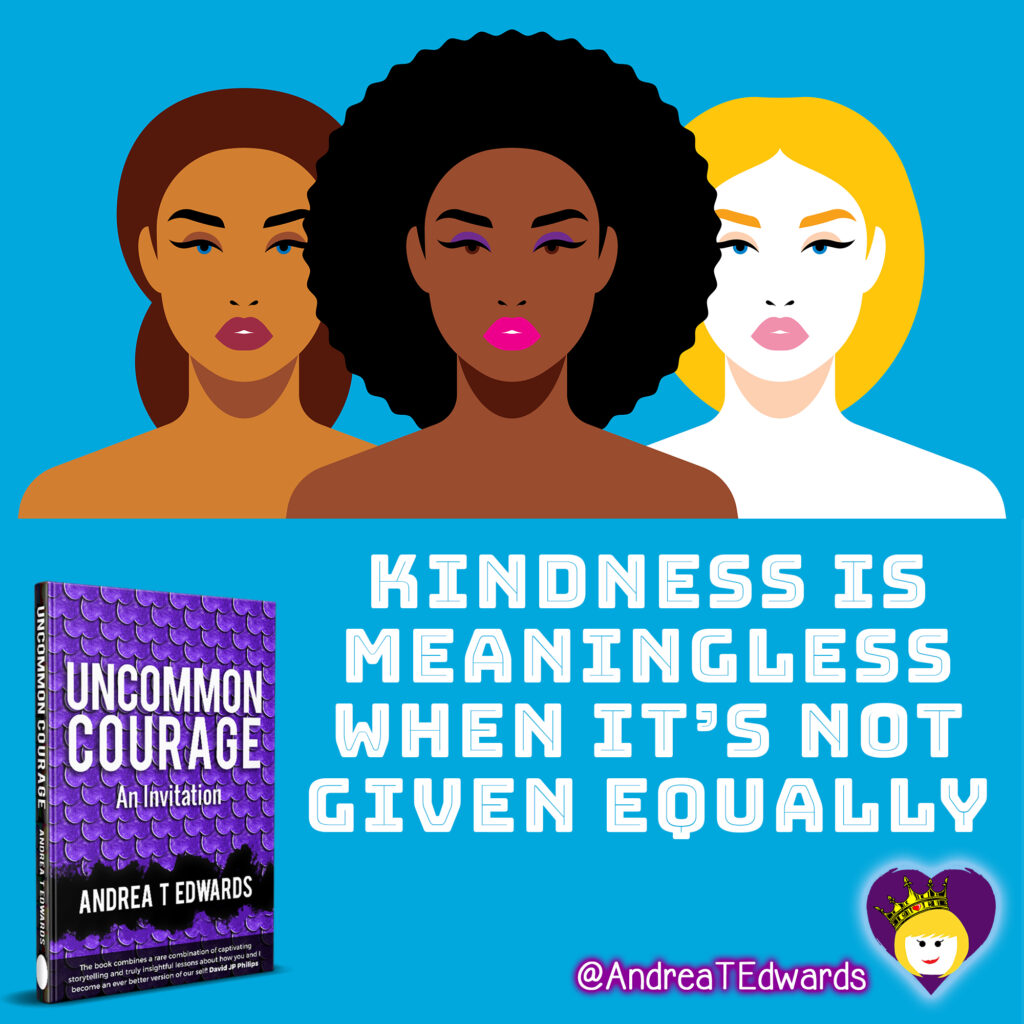 18 Steps to an All-Star LinkedIn Profile
18 Steps to an All-Star LinkedIn Profile is listed by Book Authority in the 100 Best LinkedIn Books of All Time and 22 Best New LinkedIn eBooks To Read In 2021 categories. Grab it today if you want to take your professional presence to the next level!
When it comes to LinkedIn, it really is time to ask — can you really afford not to have this book in the hands of every employee?
Connect with me
Have I done a great job for you? Can you write a reference on my LinkedIn profile or on my Google Business page? If not for me, why not write one for someone else who inspires you or has helped you? Join the #GivingEconomy
Check out Second Nature Social
This is a new series, designed to help beginners get up to speed with everything necessary on social media. Follow my YouTube channel and see the latest.
Are you a Social CEO?
I'm proud to be a contributing author to The Social CEO: How Social Media Can Make You A Stronger Leader. You can order it on Amazon today.
Want to claim your stage?
Check out our co-authored Best Selling Book – Unleash Your Voice – Powerful Public Speaking for Every Woman – proud to be part of this too!
Want proof social leadership transforms business and attracts customers?
Check out this case study with IBM Asia Pacific. Incredible results.
Want to be a super star online?
Don't know where to start, check out my e-learning course How to build a rock star personal brand today.
I believe it's time for all of us to embrace our voice and embrace the future. We do this by working and living 'out loud' with meaning, intention, integrity and by being true to ourselves. If you own your voice, you own your future.