The last couple of days I attended the Asia Professional Speakers Convention 2021 and as always, it was awesome. Every year I leave inspired, more connected with my amazing community, and I get really awesome tips that are easy to implement, which helps me keep building my business.
However, in the panel discussions and conversations with corporates, one of the themes that came through is how businesses are coming up with multiple ways to help educate, train and upskill employees, but equally, how hard it is to get employees to take advantage of these opportunities. It doesn't mean the corporates are getting it right, of course, but the cost of not taking advantage for individuals is high.
You don't need to look far to see images and videos of out of work employees, living in depressed towns and cities, because their industry became inefficient, irrelevant and more, which led to the business becoming redundant and employees without work. Think the US rust belt and you get an idea.
It's hard to think of an industry that won't be impacted by the massive changes coming. I mean, artificial intelligence even does a pretty good job writing articles these days. The onus, therefore, must be on each of us individually to understand the risk facing both our professions and our industries.
We need to read, follow the futurists, scientists and researchers, take advantage of every chance to upskill, and never EVER say we're too old to learn something new – or we will be those people in the photos wishing for times gone by. Enormous global change is happening and it needs to happen even faster, if we have any chance of stopping climate hell, as the UN is predicting.
In my forthcoming book, Uncommon Courage, one of the seven topics is career thoughts and this quote captures the essence of the message. Let's own our future path, or we will be pushed aside as many have before us. We can stop that from happening. Innovation, creativity and enormous courage is what's needed to keep pace and even stay ahead of the curve.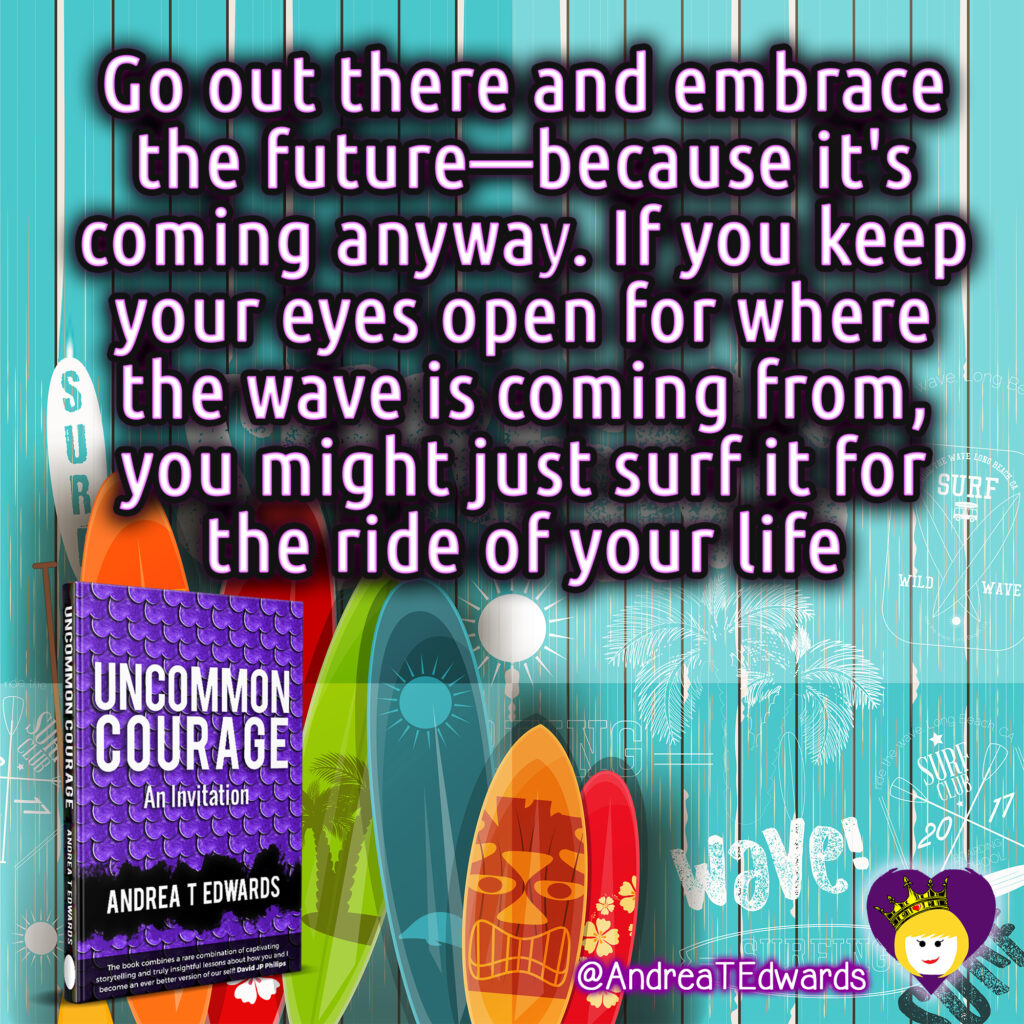 It's a reason for my weekend reads, to help people navigate the enormous amount if information coming our way. I'm attempting to categorize key information, so you can stay on top. Check in every week and seriously, just reading the headlines can give you an idea of what is going on around the world.
Friend's Content
It's time for Audacious Sustainability my wonderful friend Joanne Flinn did a last minute presentation at the Convention. Brilliant job, but it spurred her even more, to put a stake in the ground around Audacious Sustainability. Awesome work my friend.
And my friend Vicki Kiely, has launched a new children's education series, which is all about focusing on children's growth through music, movement, storytelling and engagement. You can find more on her YouTube channel, and if you have tiny tots, I highly recommend checking it out! Great fun.
PLEASE donate
And time to donate if you haven't this month. Times are desperate around the world, so please dig deep if you can. World Food Program., UN Refugee Program, PowerOf , Kiva.org, Soi Dog Foundation. If you are interested in feeding those without food in Phuket, we have a #OnePhuket WeBoon account. We'd appreciate any support you can provide.
If you can afford to be generous, now is the time to help your fellow human.
Content to read
Here you go. Grab a coffee/tea or a glass of wine, and check what's been happening this week. It's heavy on the climate crisis this week, but there has been some significant news. Read up.
Climate Crisis / 6th Mass Extinction
We're Speeding Toward Climate Hell, UN Warns
Satellites may have been underestimating the planet's warming for decades
Forecast: 40% chance Earth to be hotter than Paris goal soon
There's a simple answer to climate change. But will capitalism allow it?
10 ethical brands owned by unethical companies tks Sophia Henri
After the deluge: Australia's outback springs to life as mighty rivers flow again
Airships for city hops could cut flying's CO2 emissions by 90%
The 'messy' alternative to tree-planting
Article by Michael Shellenberger mixes accurate and inaccurate claims in support of a misleading and overly simplistic argumentation about climate change
Climate: World at risk of hitting temperature limit soon
The scientists releasing cats in Australia
Climate Point: Will construction workers drive e-trucks? And 2 Exxon directors ousted
Tasmanian devils are born in the wild for the first time on Australia's mainland since they were wiped out by dingoes 3,000 years ago
Species Solidarity: Rediscovering Our Connection to the Web of Life
Powerful cyclone Yaas batters eastern India, forcing more than 1 million to evacuate
Australian court finds government has duty to protect young people from climate crisis tks Ali Davis
Hope for wallabies so endangered they were thought to be extinct
Shell ordered to deepen carbon cuts in landmark Dutch climate case
Amazon workers demand company quit polluting near communities of color
Make-up's ugly secret: The plight of India's poor miners behind the beauty industry
The long shot that saved Belize's coral
Researchers find Greenland glacial meltwaters rich in mercury
Turkey struck by 'sea snot' because of global heating
Peatlands keep a lot of carbon out of Earth's atmosphere, but that could end with warming and development
Honeybees are accumulating airborne microplastics on their bodies
Move to net zero 'inevitably means more mining'
Five years after Fort McMurray fire, researchers warn of wildfire risk from peatlands
How companies can avoid greenwashing: Do it before talking about it
Extreme Heat Risks May Be Widely Underestimated and Sometimes Left Out of Major Climate Reports
How humanity has changed the food it eats
China ultramarathon: Severe weather kills 21 runners
DR Congo's Goma volcano: 'I couldn't save my sick husband from the lava'
Long Slide Looms for World Population, With Sweeping Ramifications
The myths that hint at past disasters
Mount Nyiragongo: DR Congo residents flee as volcano erupts
'Dingoes were here first': the landowners who say letting 'wild dogs' live pays dividends
COVID19
Meet the Ohio vaccine lottery's $1 million winner: A 22-year-old who 'thought it was a prank.'
Melbourne lockdown: Fears over outbreak sparks restrictions
Vaccinate the World! The Best Investment Ever.
Covid: Biden orders investigation into virus origin as lab leak theory debated
Covid-19: Has India's deadly second wave peaked?
'Black fungus' strikes fear in India as Covid deaths pass 300,000
8 Britons who breached Covid-19 measures on yacht off Lazarus Island banned from working in S'pore
Bangkok's micro homes: a model for slum dwelling in COVID-19?
Global Politics
Twitter Calls on Indian Government to Respect Free Speech
Indian police visit Twitter's office after 'manipulated media' label
Hong Kong: Jimmy Lai jailed again for pro-democracy protests
A Wave of Afghan Surrenders to the Taliban Picks Up Speed
Senate Unanimously Passes Hawley Bill Declassifying Intel On Wuhan Lab
George Floyd sister says Biden broke promise on bill
Passengers recall the fear that gripped the dissident journalist as their flight was diverted.
US issues Japan travel warning weeks before Olympics
Belarus 'diverts Ryanair flight to arrest journalist', opposition says
CNN cuts ties with Rick Santorum over comments about Native Americans
Business and Technology
How to Learn from the Big Mistake You Almost Make
For mothers in the workplace, a year (and counting) like no other
Twitter: Social media giant lists new 'Blue' subscription service
Lack of trust among reasons some workers in S'pore told to return to office despite Covid-19 curbs tks Luke Clark
To choose a career, I needed to do more than 'follow my dream'
Breaking the trance: how I escaped IDEO's biased career labyrinth
Ethereum's Billionaire Creator Saw the Cryptocurrency Collapse Coming
Daniel Kahneman: 'Clearly AI is going to win. How people are going to adjust is a fascinating problem'
The lavish lifestyle of Theranos CEO Elizabeth Holmes ruled fair game for trial
NOBEL WINNER: ARTIFICIAL INTELLIGENCE WILL CRUSH HUMANS, "IT'S NOT EVEN CLOSE"
Social issues (#BlackLivesMatter) and humanity
Canada mourns as remains of 215 children found at indigenous school
AI emotion-detection software tested on Uyghurs
A prosecutor says no to a rape charge, so a college student calls her own grand jury
Asian American Women Twice as Likely to Be Targets of Anti-Asian Hate
Dead children washed up on Libya beach, says charity
MacKenzie Scott Gave Away $6 Billion Last Year
How One Writer Uncovered the Lost Histories of 999 Women and Girls Who Were Sent to Auschwitz
Italy cable car fall: 14 dead after accident near Lake Maggiore
They won't remind us, but the tabloids hurt Diana just as much as Panorama did tks Tony Whybrow
'That embrace was his lifeline': Spanish volunteer abused online for hugging Senegalese migrant – VIRAL VIDEO
Glenn Close reflects on 'really awful' upbringing with her family in religious cult
The great consent debate: Adults need to be honest with boys and girls about biology
Florida school reportedly edits girls' yearbook photos, covering exposed skin tks Gina Giachetti
IN FOCUS: Fearing starvation, Thailand's ethnic Karens of Bang Kloi seek return to ancestral land
Oprah Winfrey 'surprised' by Prince Harry level of involvement in The Me You Can't See
Migrant boy uses plastic bottles to stay afloat in his desperate bid to reach Spanish
Passion, humour, history
We know what you did during lockdown
'Is That a Megalodon?' Massive Shark Caught on Camera Off New England Coast
Darwin accused of being racist, misogynistic in theories on human evolution
Kelly Clarkson to replace Ellen DeGeneres on US TV
The missing continent it took 375 years to find
Oprah on whether Prince Harry's recent revelations will help his relationship with the royals
David Gulpilil takes centre stage to tell his incredible life story in intimate documentary My Name is Gulpilil
Eric Carle, author of The Very Hungry Caterpillar, has died at 91 tks Jenni Thorman
Simone Biles Dials Up the Difficulty, 'Because I Can'
The Mystery Formation of Extremely Rich Gold Veins Might Finally Be Solved
Trove of Prehistoric Remains Including a Spiked Teeth Monster Salmon Accidentally Found in California
The Greatest Commencement Address of All Time: Joseph Brodsky's Six Rules for Playing the Game of Life Like a Winner
Let me know what jumped out at you or share your most insightful read this week? I love a great recommendation.
Cheers
Andrea
The book, Uncommon Courage, coming very soon now!!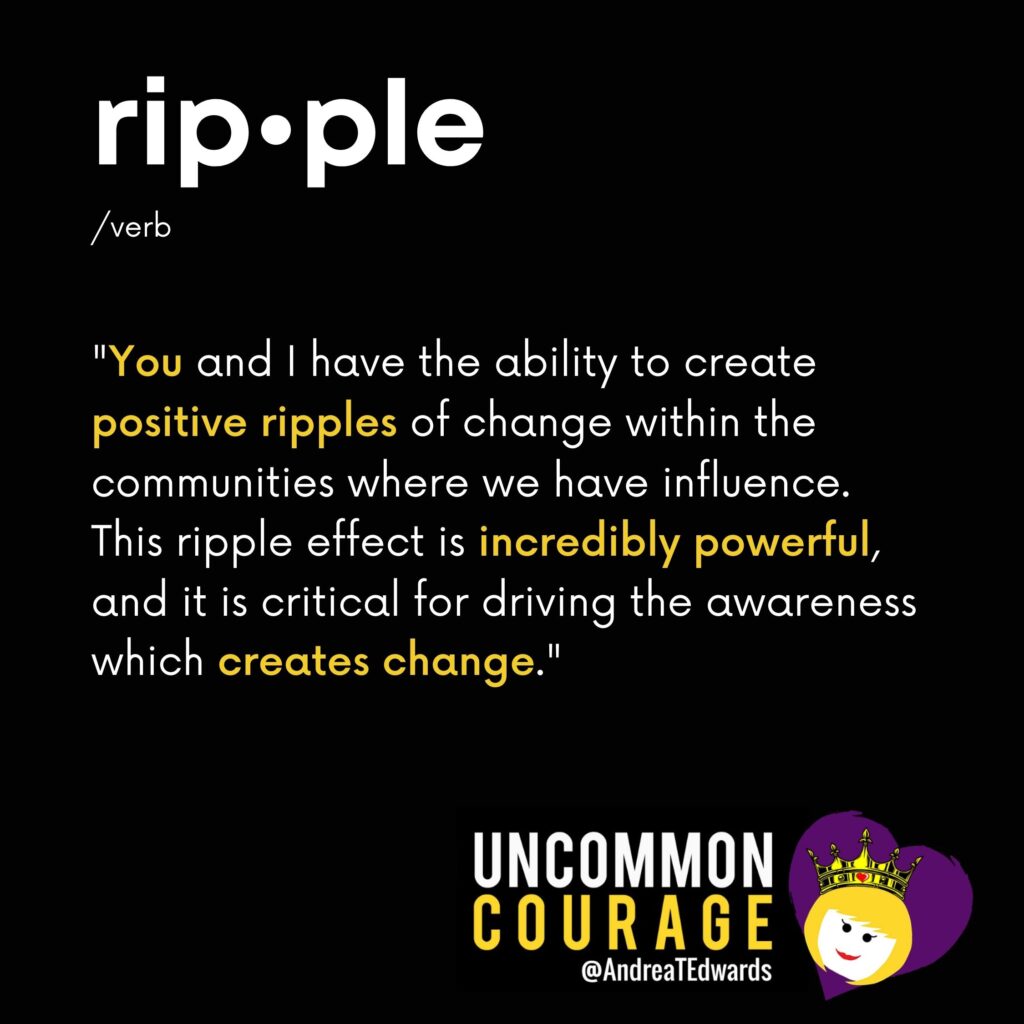 18 Steps to an All-Star LinkedIn Profile
18 Steps to an All-Star LinkedIn Profile is listed by Book Authority in the 100 Best LinkedIn Books of All Time and 22 Best New LinkedIn eBooks To Read In 2021 categories. Grab it today if you want to take your professional presence to the next level!
When it comes to LinkedIn, it really is time to ask — can you really afford not to have this book in the hands of every employee?
Connect with me
Join my new Facebook Group Uncommon Courage.
Check out my regularly updated Environment References blog.
Have I done a great job for you? Can you write a reference on my LinkedIn profile or on my Google Business page? If not for me, why not write one for someone else who inspires you or has helped you? Join the #GivingEconomy
Check out Second Nature Social
This is a new series, designed to help beginners get up to speed with everything necessary on social media. Follow my YouTube channel and see the latest.
Are you a Social CEO?
I'm proud to be a contributing author to The Social CEO: How Social Media Can Make You A Stronger Leader. You can order it on Amazon today.
Want to claim your stage?
Check out our co-authored Best Selling Book – Unleash Your Voice – Powerful Public Speaking for Every Woman – proud to be part of this too!
Want proof social leadership transforms business and attracts customers?
Check out this case study with IBM Asia Pacific. Incredible results.
Want to be a super star online?
Don't know where to start, check out my e-learning course How to build a rock star personal brand today.
I believe it's time for all of us to embrace our voice and embrace the future. We do this by working and living 'out loud' with meaning, intention, integrity and by being true to ourselves. If you own your voice, you own your future.