Last week I talked about the global food crisis that is already here, and the potential impact it will have all around the world. Let's just agree, it's going to be a very VERY challenging time. While those of us who come from and/or live in wealthy countries might not feel the impact as badly as those suffering famine in Africa and many other parts of the world, we will ALL be impacted by this. It has already begun.
This piece blew my mind: A food insecurity expert predicts that there's only 10 weeks of wheat supplies left in the world as Russian invasion disrupts production – you can find it down below in the climate section.
Remember, I'm not making it easy by providing links here. There's a lot to pay attention to and that's what the Weekend Reads is all about – encouraging you to spend time with information that matters, not the shiny stuff that always seems to grab our attention.
On the climate front (and famine is part of the climate story), we now have 100% agreement from climate scientists that we have a big problem: Those 3% of scientific papers that deny climate change? A review found them all flawed – that's good news, right? Well finally.
Do read: The Age of Extinction Is Here — Some of Us Just Don't Know It Yet. He's a powerful writer.
Oh and Bangladesh got hammered by floods this week, completely extreme: Four million people hit by floods in Bangladesh: UN.
There was also a new report: Climate Code Red: 1.5 degrees Paris climate target not 'safe or appropriate' given climate tipping point risks, 'major rethink' required: new report. So yeah, it's already escalating and we're running full steam ahead towards 3.2C, but the damage at 1.2C is already pushing us to the brink of irreversible tipping points.
If you're in Asia, check out this piece: Explainer: APAC at 1.5°C of global warming in Eco-business. Important to know what's coming right?
Another piece that broke this week, also relevant to the climate crisis: People in US and UK face huge financial hit if fossil fuels lose value, study shows. This goes beyond these two countries, so you might want to check if your country is listed.
I've got to tell you, how this is news is beyond me. OF COURSE pensions invested in an industry that must come to an end are at risk. How are we only having this conversation now – truly? This is where new economic models – with services like Universal Basic Income – need to be considered and implemented. How else are we going to make the switch?
I have to ask – in your industry or where you live – are you seeing conversations about total transformation happening at enough of a scale to know we're headed in the right direction? I'm certainly not. It's essentially crickets with business-as-usual still ruling the day.
Are we really going to allow ourselves to fall off the cliff? We've got to get ready for what is coming, and it will require a complete transformation of how we live, work, get paid, and more.
Cos you know he's right: Peter Kalmus: 'As a species, we're on autopilot, not making the right decisions.'
In the US, I suppose they think we'll 'war' our way out of this? Hedges: No Way Out but War. Are we really going to allow the leaders of our world to take us here? I hope not. Complete misery and it's not the only path available. We can be better.
On a human dignity side, we saw the release of the story: The faces from China's Uyghur detention camps. Heart-breaking, despairing, but at least they can no longer hide behind the bullshit. Not to forget, the people who got this information are very brave indeed.
And finally, another school shooting in the US, and I just can't even go there. It's obvious what must be done, but it seems America isn't willing to do it. I cannot imagine what it's like to fear for your children doing something as simple as going to school. I can't imagine what it's like to live with this real possibility EVERY SINGLE DAY. It's just wrong. I thought this quote captured it. There are many wise observations being shared.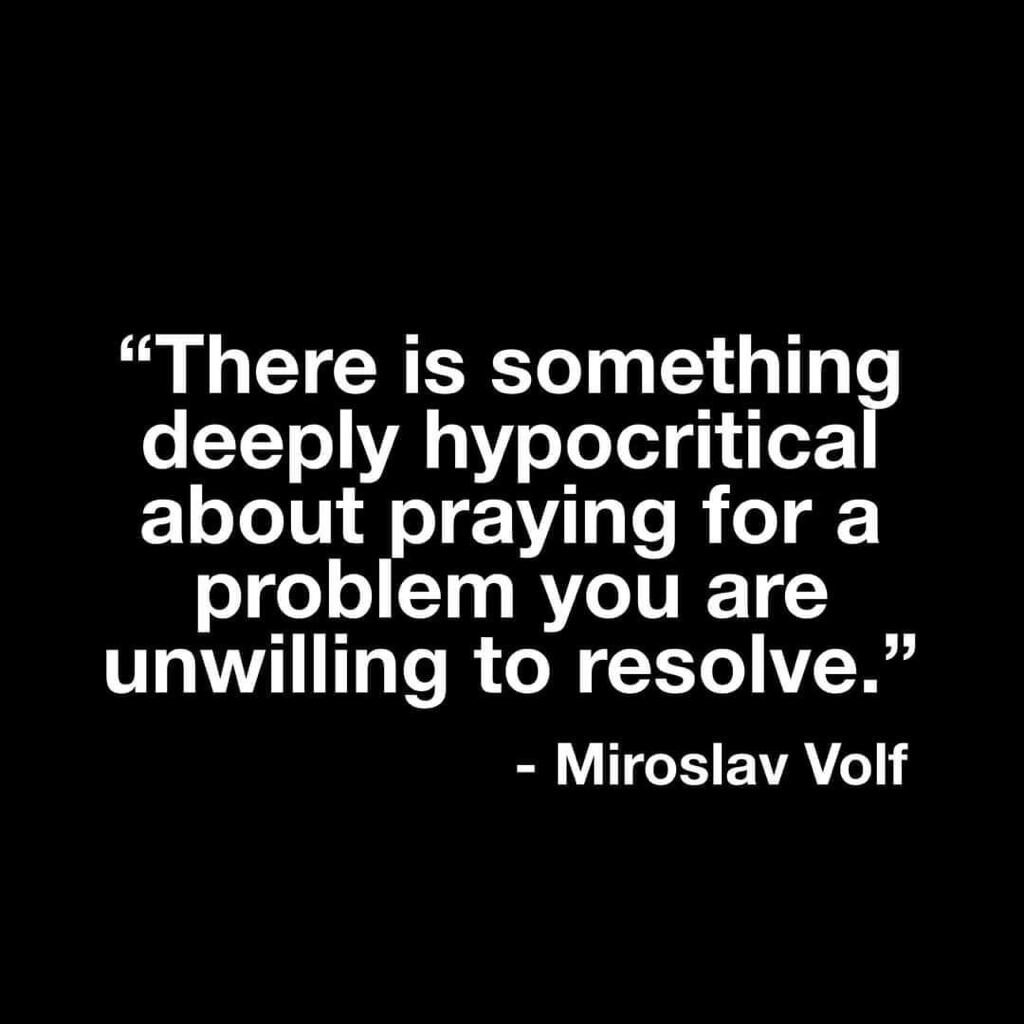 And finally, some good news: Australia showed us that kindness and a message of unity can prevail in its national election, and I wish Labour luck. The nation certainly needs to get on side to help them succeed. Every country needs to partner with and support their leaders.
Right onto the reads.
Friend's content and mine
In Conversation – Lindsay Adams Top Five Tips for Building Your Key Four Alliances – my friend Lindsay Adams is all about relationships and he's got some awesome advice in this podcast! Check it out.
MoveON | French Professional Speakers Convention 2022 – wonderful message from my friend Kevin
Please please please listen to Dr David Ko and Richard Busellato – a snippet after appearing on The Know Show. They have an idea that must be heard. If you know someone to introduce them to, please do it!
If you missed it, check out the top 10 things you can do to reduce your personal emissions, according to IPSOS
Donation time
If everyone gave #just10percent of their time, talent, money or voice, we'll change the world. Can you donate? Make it a regular donation to the World Food Programme. Or donate to the UN Refugee Program, PowerOf , Kiva.org , Soi Dog Foundation. It's a time for giving and taking care of each other.
If you want to support Ukraine Red Cross Ukraine, Medicine Sans Frontier, Defend Ukraine, as well as World Food Programme and UN Refugee Program.
Content to read
And here's the content I've been reading or watching this last week. Scan the headlines, read the ones that jump out at you, read or watch them all. Knowledge is power, and global knowledge is even more powerful.
Climate crisis
A food insecurity expert predicts that there's only 10 weeks of wheat supplies left in the world as Russian invasion disrupts production
1.5 degrees Paris climate target not 'safe or appropriate' given climate tipping point risks, 'major rethink' required: new report
They once worked for big oil's enablers. Now they refuse to be complicit
People in US and UK face huge financial hit if fossil fuels lose value, study shows
Helping Countries Cope with Multiple Crises
Humans Are Doomed to Go Extinct
Exmoor: 'Stunning' bluebells hint at a wooded past
How an accidental discovery made this year could change the world tks Bruce Cook
2030 – What Does The Future Hold?
In-depth Q&A: How the EU plans to end its reliance on Russian fossil fuels
Sydney covered by a thick blanket of fog
NZ King Salmon to close farms due to rising sea temperatures tks Sussana Hasenoehrl
The single most important action cities can take
'It looks beautiful': UK gardeners on leaving lawns uncut for No Mow May
India Heat Wave Drives Temperature Gap Between Rich and Poor
Welcome to the mountain: it's Day 1 at Davos 2022 World Economic Forum Podcast
Nearly Half of Educators Say Climate Change Is Affecting Their Schools—or Will Soon
Vanguard refuses to end new fossil fuel investments
Energy bills to be cut by hundreds as part of support package worth billions
Fierce heat wave in India and Pakistan 30 times more likely because of climate change
Exxon must face Massachusetts climate change lawsuit, court rules
Great Barrier Reef: 91% of reefs surveyed affected by coral bleaching over 2021/2022 summer
Explainer: APAC at 1.5°C of global warming
Scientists discover an ancient forest inside a giant sinkhole in China
Those 3% of scientific papers that deny climate change? A review found them all flawed
Feeling Doomed? How to Tackle Climate Anxiety Podcast tks Kate Marsden
Shell forced to pause shareholder meeting as climate protesters chant 'we will stop you'
Climate worries galvanize a new pro-nuclear movement in the U.S. tks Samantha Gayfer
Why is climate 'doomism' going viral – and who's fighting it?
The Age of Extinction Is Here — Some of Us Just Don't Know It Yet
Four million people hit by floods in Bangladesh: UN
Peter Kalmus: 'As a species, we're on autopilot, not making the right decisions'
Aviation's climate 'unicorns' never show up, says charity calling for frequent flyer tax
Climate change means people are losing 44 hours of sleep per year
Australia's 'Climate Election' Finally Arrived. Will It Be Enough?
Global politics
Global Food Crisis: Turkey Reportedly Trying To Free Ukrainian Grain Exports
The Economist Asks: How will the war in Ukraine change the world economy? The Economist Podcasts
Information Warfare and the War in Ukraine
Somerset hotel features on BBC breakfast as it offers all of its rooms to Ukrainian refugees
A Ukrainian soldier uploaded all his photos of Azovstal before he was captured. Here they are
Open Letter to Noam Chomsky (and other like-minded intellectuals) on the Russia-Ukraine war tks David Lim
WOW: Furious Beto O'Rourke interrupts Greg Abbott's press conference, SHREDS him, gets escorted out – Gina Giachetti
The faces from China's Uyghur detention camps
Boris Johnson Is Looking Beyond Partygate But Hurdles Loom
The true economic cost of Brexit is finally becoming clear
When Eric Trump stayed at Trump Hotels, Secret Service paid above government rate limits
Trump profited off visit to Vegas shooting victims
The Secret Service spent nearly $2 million at Trump properties
Partygate: Boris Johnson looking safe – for now
Did Australia just make a move to the left?
The Fina; Warning for Morison fell on deaf ears. Now women have voted him out
What Labor promised the arts tks Phillipa Edwards
United Australia Party gets confused, accidentally delivers 3% cap on its primary vote
Sri Lanka: Why is the country in an economic crisis?
Australian election latest: Which seats are still in doubt? And when will counting finish? tks Claire Kielty
Singapore to join Biden Indo-Pacific pact, back China's CPTPP entry: Lee
Former Fox correspondent says police will have to start monitoring Fox News to prevent Tucker Carlson from lying on air
Rick Scott says Republicans should 'be clear' about white supremacy: 'It's wrong'
Tucker Carlson 'Not Sure' About Great Replacement Theory After Pushing It 400 Times
Anthony Albanese's long-held family secret
How Anthony Albanese went from public housing kid to Australia's new PM
Iranians yearn for a messiah. The ayatollahs are worried
Business and technology
Microsoft exec tells employees in Windows and Office groups to be more cautious in hiring
The American property market is once again looking bubbly
A little less now gives us much more future tks Dr David Ko
Tencent chief causes stir with repost of article on China's economy
A top Morgan Stanley strategist thinks the risk of a recession has gone up 'materially' and stocks could fall another 15%
Fannie Mae says a recession is likely to hit next year, and it could hit the housing market too
Social issues and humanity
Steve Kerr Delivers Powerful Message After Mass Shooting At Elementary School
Children died in single classroom in Texas shooting
'Please Send the Police Now.' Students Begged for Help as Cops Waited Outside Classroom
The husband of a teacher killed in the massacre has died of a heart attack.
Texas pupils' lives shattered by shooting two days before summer break
11 things doctors have learned about long COVID
Tesla fails to move 'rampant sexual harassment' case from open court into closed-door arbitration
World faces big challenges over Covid, monkeypox and wars – WHO
How Often Can You Be Infected With the Coronavirus?
Researchers are using Google's app to study the effect of phones on mental health
Heard's team change course on Johnny Depp testimony
Sports Illustrated Model Yumi Nu – 1; Jordan Peterson – 0
Amber Heard Has Already Lost in the Court of Public Opinion. Why?
#MeToo is over if we don't listen to 'imperfect victims' like Amber Heard
'SNL' and the Ugly Comedians Feasting on Amber Heard's Misery
14 of the Best Movies and TV Shows That Dared to Tackle Abortion
Depeche Mode's Andrew Fletcher dies aged 60
Goodfellas star Ray Liotta dies aged 67
B.C. teen makes history as 1st female skater drafted to the Canadian Hockey League tks Tom Abbott
Passion, humour, history
Tom Cruise Terrifies James in 'Top Gun' Fighter Jet!
How Elisabeth Moss Became the Dark Lady of the Small Screen
The new supermassive black hole image just validated a key prediction of Einstein
Top Gun for hire: why Hollywood is the US military's best wingman
Baz Luhrmann's Elvis Is an Exhilarating, Maddening Spectacle—But One Made With Love
'The Ellen DeGeneres Show' Ends After 19 Seasons With Tearful Goodbye
Scientists Discover 90% Of Earth's Atmosphere Made From Thoughts, Prayers
Ancient massive 'Dragon of Death' flying reptile dug up in Argentina
Let me know what jumped out at you? Or share with me what you're reading? I love that!
Cheers
Andrea
Uncommon Courage: an invitation – my latest book
Uncommon Courage is an invitation to be your courageous best self every day. It's also an antidote to the overwhelm, fear, and rage rolling around the world. But it's more than a book; it's an invitation to join an inclusive community that wants to better understand humanities challenges – both global and personal – in order to take courageous action and create a better world for everyone. If Covid19 has given us the time and space to reflect, Uncommon Courage gives us the nudge we need to create lasting change.
You can buy it on Amazon, Apple Books, Barnes & Noble, Book Depository, Booktopia, Smashwords, Kobo, Gardners, Odilo, Indie Bound, BookShop by BookTrib and Scribd.
Better yet, order it from your local bookstore, so you can #SupportLocal.
You can read the reviews, including a new five-star review on Book Commentary, another five-star review on ReaderViews, a review on BookTrib, and three more on Booklife, another on Book Commentary and Blue Ink Reviews. I'm also collating reviews on my Website too. Have a look and grateful to everyone who has written or recorded one.
Come and join the conversation in my new Facebook Group Uncommon Courage.
Uncommon Courage, the podcast – Apple, Spotify and everywhere podcasts are published.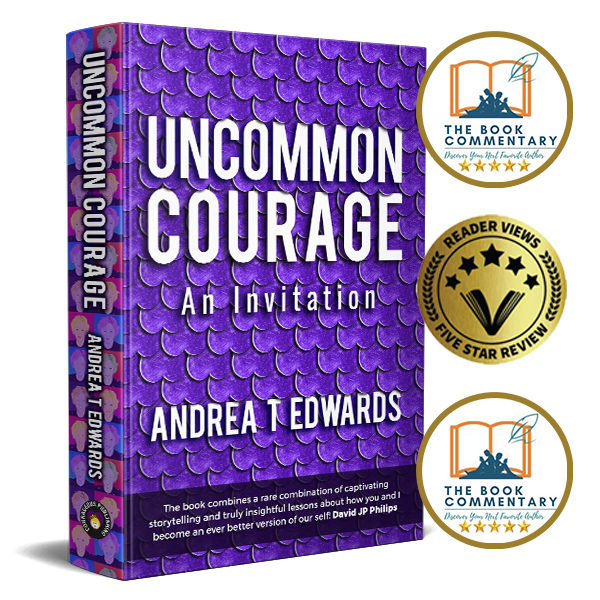 The Know Show
Check out The Know Show. It's a weekly wrap up of the news!
Listed by Book Authority in the 100 Best LinkedIn Books of All Time and 22 Best New LinkedIn eBooks To Read In 2021 and 2022 categories. Grab it today if you want to take your professional presence to the next level! When it comes to LinkedIn, it really is time to ask — can you really afford not to have this book in the hands of every employee?
Connect with me
andreatedwards.com , uncommon-courage.com
LinkedIn, Twitter, Facebook, YouTube, Instagram, Tik Tok, Medium, Amazon.
Feedback
Have I done a great job for you? Can you write a reference on my LinkedIn profile or on my Google Business page? If not for me, why not write one for someone else who inspires you or has helped you? Join the #GivingEconomy.
Are you a Social CEO? The Social CEO: How Social Media Can Make You A Stronger Leader.
Want to claim your stage? Unleash Your Voice – Powerful Public Speaking for Every Woman