Look for the headline – Chemical pollution has passed safe limit for humanity, say scientists. This is NOT a feel good read, but yet another code red for humanity and a demand that we all pay attention.
We have now passed the 5th of the nine planetary boundaries. Do we keep going? Are we ready for what that means?
This article discusses the cocktail of chemical pollution that pervades the planet, and it is now threatening the stability of global ecosystems upon which humanity depends. Plastics are of particularly high concern, along with 350,000 synthetic chemicals – pesticides, industrial compounds, and antibiotics.
Antibiotics have been in the headlines recently for other reasons – Antimicrobial resistance now a leading cause of death worldwide – and of course, we don't just take them, the animals we eat are pumped full of them.
However, the other alarming part of this story is the 350,000 chemicals already in circulation, and yet barely ANY have been tested for safety. We are a crazy species aren't we?
This news shows that chemical pollution threatens Earth's systems by damaging the biological and physical processes that underpin all life. As an example, a chemical used for one job, might also be responsible for killing all insects in an area. The death of these insects means ecosystem collapse, poisoned soil, dirty water and so much more.
And it's only growing – there has been a fiftyfold increase in the production of chemicals since 1950. It's projected to triple again by 2050. Plastics are supposed to triple by 2050 too. We're already in a mess, can you imagine what this will look like?
This article finishes with this statement. The chemical pollution planetary boundary is the 5th of nine that scientists say have been crossed. The others are global heating, the destruction of wild habitats, loss of biodiversity and excessive nitrogen and phosphorus pollution.
The nine boundaries, according to this reference, are:
Climate change
Change in biosphere integrity (biodiversity loss and species extinction)
Stratospheric ozone depletion
Ocean acidification
Biogeochemical flows (phosphorus and nitrogen cycles)
Land-system change (for example deforestation)
Freshwater use
Atmospheric aerosol loading (microscopic particles in the atmosphere that affect climate and living organisms)
Introduction of novel entities
Here is another reference.
We're going to wake up and get to work soon? All of us doing our part, together? Anyhoo, let's get into the weekend reads.
Friend's content and mine
SAP appoints Susanna Hasenoehrl as its inaugural Head of Sustainability, APJ – absolutely delighted for Susanna Hasenoehrl, following the announcement on her new role this week. What an opportunity to create great change!
Wayne Milgate on providing ultra luxury in the Maldives – and my friend Wayne Milgate, doing great work in the Maldives!
Digital 2022: Top 10 Takeaways – Simon Kemp of Kepios has released his annual report, and this is always worth digging into. Here's the top 10. Awesome job my friend. Here's a link to the full report.
20 things that shit us, must we really endure? – loved doing this podcast with Phillipa Edwards, John Vincent Gordon and Steve Johnson. This is the stuff we rarely put words too and yet, why don't we?
I also published this blog – Let's make 2022 the year we get single use items out of our lives – this is something everyone of us can work towards. It feels awesome too.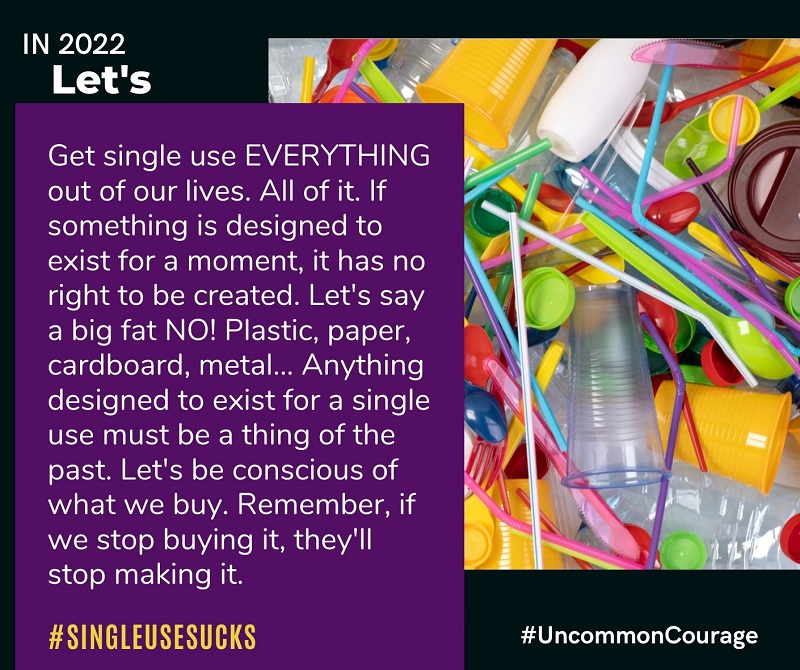 Donation time
If everyone gave #just10percent of their time, talent, money or voice, we'll change the world. Can you donate? Make it a regular donation to the World Food Programme. Or donate to the UN Refugee Program, PowerOf , Kiva.org , Soi Dog Foundation. It's a time for giving and taking care of each other.
Content to read
And here's the content I've been reading this last week. Scan the headlines, read the ones that jump out at you, read or watch them all. Knowledge is power, and global knowledge is even more powerful.
Climate crisis        
Chemical pollution has passed safe limit for humanity, say scientists
New paper shows: 'A win on climate is a win for health' tks Susanna Hasenoehrl
Storm Ana kills dozens in Malawi, Madagascar and Mozambique
What Happens to Norway Without Oil Income? tks David Lim
Court Revokes Oil and Gas Leases, Citing Climate Change
'Word salad of nonsense': scientists denounce Jordan Peterson's comments on climate models
New UNFCCC Digital Resource on the Ocean
Bee bricks become planning requirement for new buildings in Brighton
The happiest number I've heard in ages
In Africa, temperatures rise, but adaptation lags on West's funding failure
Shell's Massive Carbon Capture Plant Is Emitting More Than It's Capturing
What's Next for Sustainable Business? 2022 Trends Report
How a Tongan volcano shocked the world tks Lynn Guo
Hundreds displaced after floods hit Madagascar's capital
The Inevitable Surprise of Abrupt Climate Change
Major investor will target bosses at firms failing on climate tks Susanna Hasenoehrl
Interview "Climate change obstacles are all political, not technological"
'The treeline is out of control': how the climate crisis is turning the Arctic green
Small brands are setting goalposts for sustainable fashion tks Susannah Jaffer
Vinegar Is The Secret To Soft Towels, Whiter Whites, And More Laundry Solutions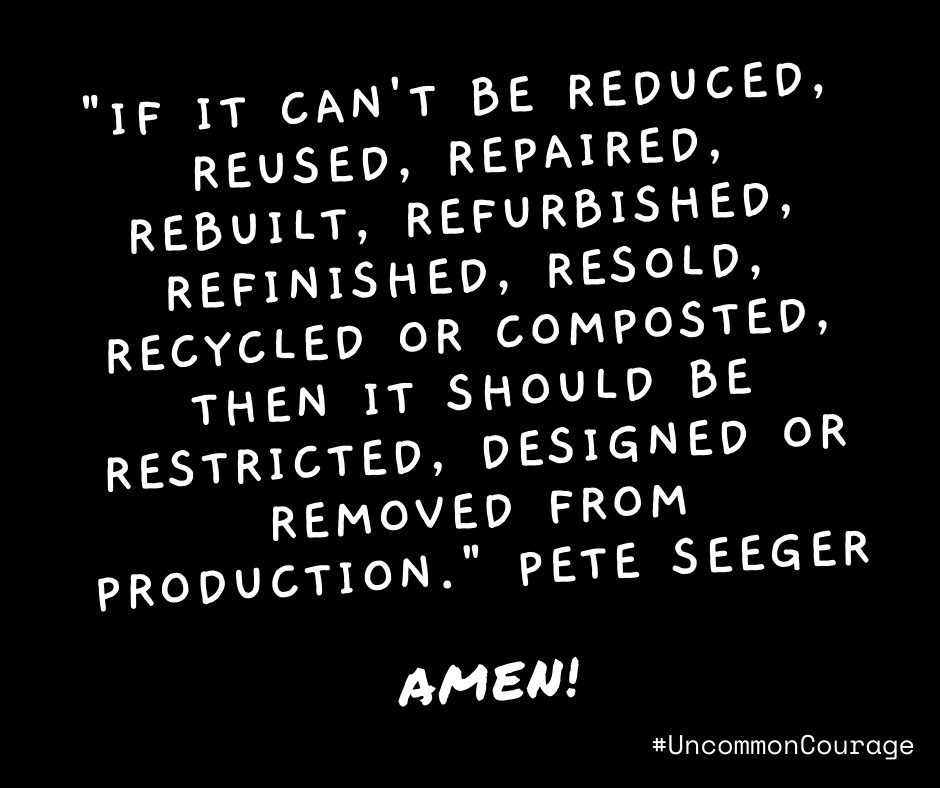 Covid
WHO chief backs Neil Young over Covid misinformation row with Spotify
There's a new version of omicron but so far it doesn't appear to be more dangerous tks Joe Augustin
Novak Djokovic: Doubts over timing of Covid test
Because we could not stop for death tks Phillipa Edwards
COVID-19: Briefing note #89, January 26, 2022
Omicron subvariant BA.2 appears more contagious, but not more severe, Denmark says
New omicron sub-variant in 55 countries
Backed by Science: Here's How We Can Eliminate COVID-19 tks Phillipa Edwards
Here's How Anti-Vaxxers Use Instagram To 'Monetize' COVID-19 Vaccine Fake News
Changes to your period after getting COVID vaccine are short-lived, new research suggests
COVID vaccine mandate: Which US workers are required to show proof of vaccination?
Could Vaxart's Vaccine Pill Help to End the Pandemic?
Yes, Omicron Is Loosening Its Hold. But the Pandemic Has Not Ended.
Howard Stern urges Meat Loaf's family to speak out on COVID vaccines amid rocker's death
Omicron survives longer on plastic, skin than prior variants; nose swabbing found best for rapid tests
The sweetheart deal that caused testing to collapse tks Phillipa Edwards
Unvaccinated man denied heart transplant by Boston hospital
Why you may not get COVID-19 even when those around you have it
Daily US death toll from Covid now matches Delta
I'm Vaccinated, Boosted and Had COVID-19. Can I Go Back to Normal Now?
Children with COVID-19 are at risk of a rare complication. Will Omicron make MIS-C more common? tks Phillipa Edwards
Meat Loaf was 'scared to death' of Covid but said 'if I die, I die'
Meat Loaf was anti-vaccine mandate, reportedly seriously ill with COVID before death
#SpotifyDeleted was trending on Twitter Thursday as many claimed to be ditching the streaming service in the wake of Young's spat with the company.
Neil Young to Spotify: Either remove my music or Joe Rogan podcast
Spotify removes Neil Young after he calls for Joe Rogan to go
Joni Mitchell Removing Her Music From Spotify: "I Stand With Neil Young!"
'1 in 3 dies, should we worry': Wuhan scientists warn of new Covid virus 'NeoCov' with high death rate and spread,
Warning from Wuhan: Chinese scientists say new Covid variant 'NeoCov' has high mortality rate tks Joe Augustin
Global politics
Ukraine crisis: Russian attack would be 'horrific', US warns
Burkina Faso coup: Return of the military strongmen to West Africa
Ukraine crisis: Nord Stream 2 pipeline could be axed, US warns
How a Russian-Ukraine conflict might hit global markets
Stay Woke. The Right Can Be Illiberal, Too.
Police to investigate Downing Street lockdown parties
German navy chief resigns over Ukraine comments
Russia-Ukraine tensions: UK warns of plot to install pro-Moscow ally
Secretary-General's remarks to the General Assembly on his Priorities for 2022
Grace Tame appears stony faced next to Scott Morrison during Australian of the Year photo op   – tks Graham Harvey
Business and technology
Our children are growing up with AI. Here's what you need to know
Apple unveils AirTag safety guide amid stalker fears
Antimicrobial resistance now a leading cause of death worldwide, study finds tks Shalaka Verma
Google hires first head of Tech and Society
Out-of-control SpaceX rocket on collision course with moon
Boeing invests $450 mln in flying taxi developer Wisk
Amazon Buys Exclusive Rights to 'My Favorite Murder' Podcast
Twitter Suspends a Bot Account Which Gives Away the Next Day's Wordle Answer tks Joe Augustin
SAP hires Susanna Hasenoehrl as first APAC head of sustainability
16 Idioms You Need to Stop Using When Working Internationally tks Jason McBride
Social issues and humanity
Australia Day address by Mid Coast Christian College captains Isabella Coleman and Indianna Day tks Willie Wahlin
Tennessee school board defends ban of Holocaust novel Maus
Our Tribalism Will Be the Death of Us
Bruce Lee's Never Before Revealed Letters to Himself About Authenticity, Personal Development, and the Measure of Success
Mom shares emotional video of return to work days after birth of preemie
Why young women aren't smiling for you any more tks Phillipa Edwards
High Spirits: Thai Stoners Celebrate Legal Week Smoking
Hymen repair surgery and virginity testing to be banned in UK
Disney Responds to Peter Dinklage's Criticisms Over 'Snow White': 'We're Taking a Different Approach' tks Cheryl Tan
People's words and actions can actually shape your brain — a neuroscientist explains how
Julia Gillard: 'There have been many takes on the misogyny speech. This is a truly special one'
Women's anger is not dissipating – and politics as usual won't solve it tks Phillipa Edwards
I Work With Dying Veterans. Here's Why I Don't Automatically Thank Them For Their Service.
My estranged parents still see my two older kids. I refuse to let them meet my youngest.
Passion, humour, history
Are You Sure You Know What a Photograph Is? tks Shalaka Verma
Pot of Gold: Rancher's Stunning Indian Artifact Find Brings Past Alive
Orcas recorded killing and feeding on blue whales in brutal attacks
Let me know what jumped out at you? Or share with me what you're reading? I love that!
Cheers
Andrea
Uncommon Courage, an invitation – my latest book
You can buy it on Amazon, Apple Books, Barnes & Noble, Book Depository, Booktopia, Smashwords, Kobo, Gardners, Odilo and Scribd.
You can read the reviews, including a five-star review on ReaderViews, an excellent one on Booklife, Book Commentary and Blue Ink Reviews. I'm also collating reviews on my Website too. Have a look and grateful to everyone who has written or recorded one.
Come and join the conversation in my new Facebook Group Uncommon Courage.
Connect with me
Website, LinkedIn, Twitter, Facebook, YouTube, Instagram, Medium, SlideShare, Amazon.
The Know Show
Check out The Know Show. It's a weekly wrap up of the news!
Listed by Book Authority in the 100 Best LinkedIn Books of All Time and 22 Best New LinkedIn eBooks To Read In 2021 categories. Grab it today if you want to take your professional presence to the next level! When it comes to LinkedIn, it really is time to ask — can you really afford not to have this book in the hands of every employee?
Feedback
Have I done a great job for you? Can you write a reference on my LinkedIn profile or on my Google Business page? If not for me, why not write one for someone else who inspires you or has helped you? Join the #GivingEconomy
Check out Second Nature Social on my YouTube channel.
Are you a Social CEO? The Social CEO: How Social Media Can Make You A Stronger Leader.
Want to claim your stage? Unleash Your Voice – Powerful Public Speaking for Every Woman
Want proof social leadership transforms business and attracts customers? Check out this case study with IBM Asia Pacific.
Want to be a super star online? Check out my e-learning course How to build a rock star personal brand.