We woke to the news that Thich Hat Hanh has passed. Rather than sadness, I've watched love and respect flooding social media, honouring his life and legacy. He is a man who always lived his beautiful truth and never wavered in his message of peace and the power of mindfulness.
As everyone started to share his words, I looked for my favorite quote, and this definitely stood out.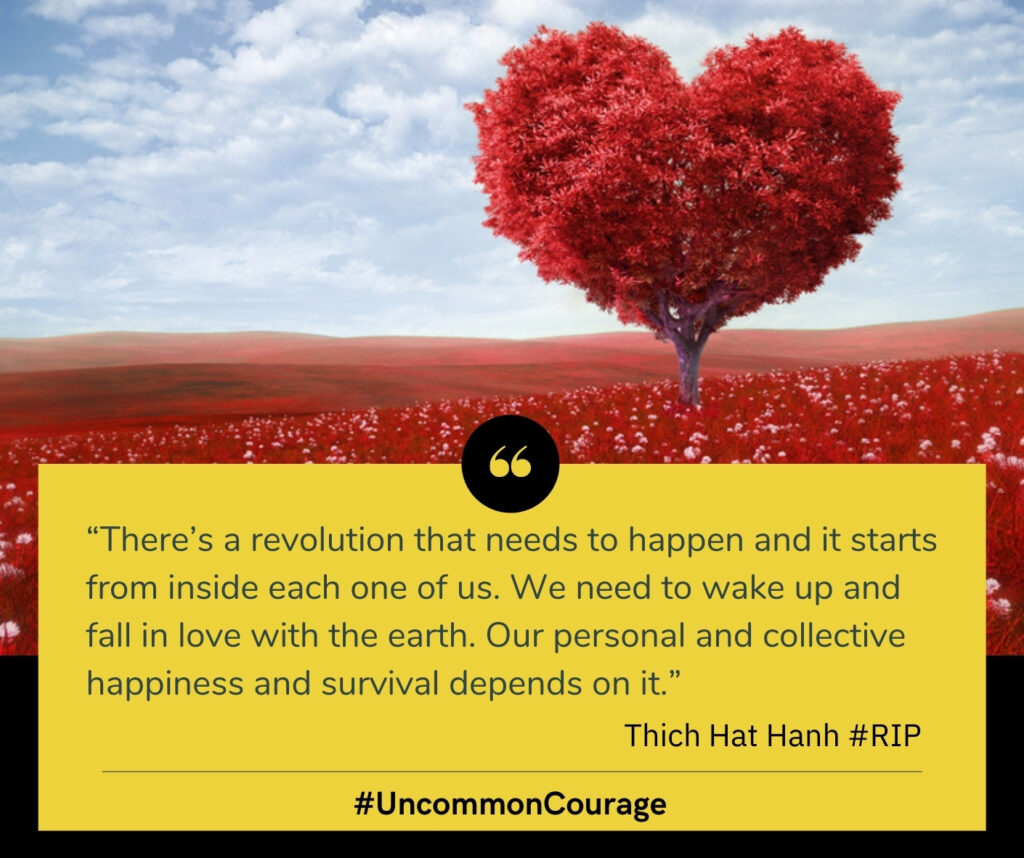 I beg you, please look through the environment section below. There are some very important contributions coming from the humanitarian sector this week, and the message is clear: the climate crisis is already here and we are ignoring it at our peril. What is happening over there, will ripple out and consume the world, if we do not act.
It doesn't have to be a foregone conclusion, but it is up to all of us to rise up and demand global action NOW.
Some articles of note. Look out for Last Year's Overall Climate Was Shaped by Warming-Driven Heat Extremes Around the Globe, Inside Climate News.
In 2021, a quarter of the world's population – or 25% – experienced a record-warm year. It was also one of the most deadly and destructive years on record because of an unusually warm atmosphere.
We saw the impact of this, from the deadly Pacific Northwest heatwave, which killed hundreds and, of course, the destructive fires that followed.
Let's move onto the Philippines, where typhoons are getting more and more destructive. A country typically hit by 20 storms and typhoons each year, they are growing progressively more destructive. This is a country that contributes less than 0.4% to global emissions and yet, it is paying the price for the polluting North.
And one of the humanitarian pieces – I encourage you to watch the interview. It's with Inger Ashing, who heads up Save the Children. The question – Are we failing to protect vulnerable children? which was featured in Al Jazeera. It's a very important interview.
Detailing climate impacts in countries around the world, it's devastating listening, not to mention, many countries are experiencing these challenges for the first time and climate breakdown is the main driving force.
We are seeing more societal breakdown, civil war and insurgency, child soldiers, abuse of women and children, escalating child marriage, lack of access to education, lack of security, food insecurity, children malnourished, and the list goes on. We can't ignore this. A malnourished child can never grow into a fully functioning adult. The damage is permanent.
Another article – World's poorest bear brunt of climate crisis: 10 underreported emergencies. This is a report from CARE International about the 10 countries that had the least media attention, despite all having at least one million people affected by conflict or climate disasters.
Extreme weather along with Covid has wiped out decades of progress around the world, and my heart aches for people working in this field.
From Afghanistan to Ethiopia, about 235 million people worldwide needed assistance in 2021. The number of people in need of humanitarian aid is expected to rise to 274 million this year, or one in 28 people. Equally, more than 84 million people have been uprooted.
Half of all impacted are children. We have to ask ourselves – are we going to leave them drowning in the world's oceans, freezing in camps across Europe, or forgotten and neglected in the poorest countries in the world?
The accelerating climate crisis is fuelling many of the world's emergencies. Add Covid19 into the mix and we see decades of progress towards tackling inequality, poverty, conflict and hunger disappearing before our eyes.
Not finished yet. According to Oxfam, the World's billionaires doubled their wealth during COVID-19 pandemic. Yes, the world's 10 richest men have more than doubled their wealth since the start of the pandemic.
As this is reported in Australian media, the wealth of its 47 billionaires also doubled, increasing at a rate of $205 million a day. Maybe a week of wealth could be donated to these 10 countries? It's nothing to them.
Because we must state the truth. Their wealth is earned at the expense of the health of our planet's ability to sustain life and it is creating climate breakdown. It is time for those leading these businesses to start putting that wealth into the solutions we so desperately need.
We must create a new economic model that taxes this extreme wealth if it's not offered voluntarily. These profits can be used in our countries for nurses, hospitals, vaccines, educators, mental health, to support the poor, and more, but it can also be used to solve the biggest issues in the world, like investing in infrastructure.
One critical example is water management. Many countries are not suffering from a lack of water, they're suffering from failed governments and local corruption, which means water is not managed correctly. That must be addressed, because we must do all we can to keep people where they are.
We have seen what happens when refugees flood our world. How can we help people stay? And if they can't stay, how can we prepare for that future, so they can live with dignity?
It is time to look to the future with different eyes and a new economic model. It is time to follow the teachings of wise people, like Thich Hat Hanh.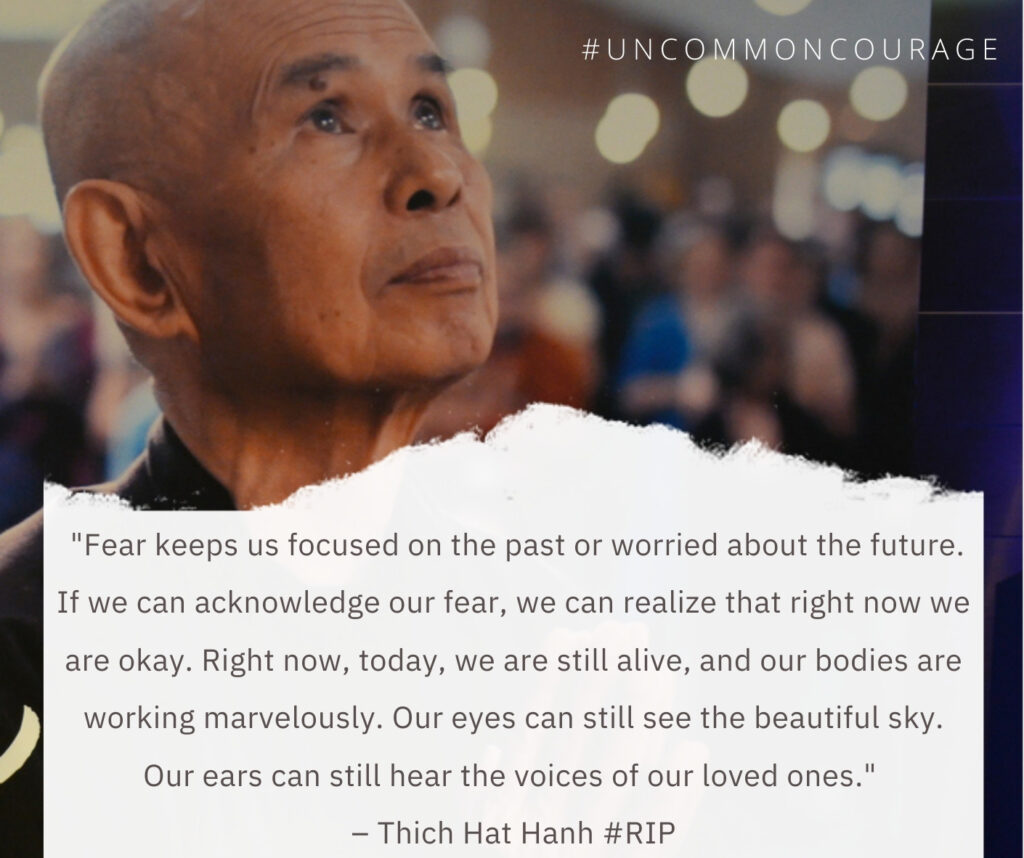 Friend's content and mine
Do you think of yourself as intelligent and sophisticated? Great piece Mads Petersen. Interesting from a marketing and comms perspective, but equally, the idea of how often I am on autopilot. Have a read.
The Unsu$tainable Truth – is this the answer for the fossil fuel industry? Thrilled to do this podcast with Dr. David Ko and Richard Busellato. We have complex problems to solve and I'm excited by the possibility of this idea in helping to solve both how we reduce fossil fuels, while focusing on solving the challenges for those on the front line of the climate emergency. This is an investment bankers perspective, which makes it an even more exciting possibility. Have a listen and if it resonates, buy the book – The Unsu$tainable Truth – co-authored by David and Richard.
Making climate change fashionable with eco- conscious choices – congratulations on the media coverage Raye Padit, well deserved.
Donation time
If everyone gave #just10percent of their time, talent, money or voice, we'll change the world. Can you donate? Make it a regular donation to the World Food Programme. Donate to the UN Refugee Program, PowerOf , Kiva.org , Soi Dog Foundation. It's a time for giving and taking care of each other.
Content to read
And here's the content I've been reading this last week. Scan the headlines, read the ones that jump out at you, read or watch them all. Knowledge is power, and global knowledge is even more powerful.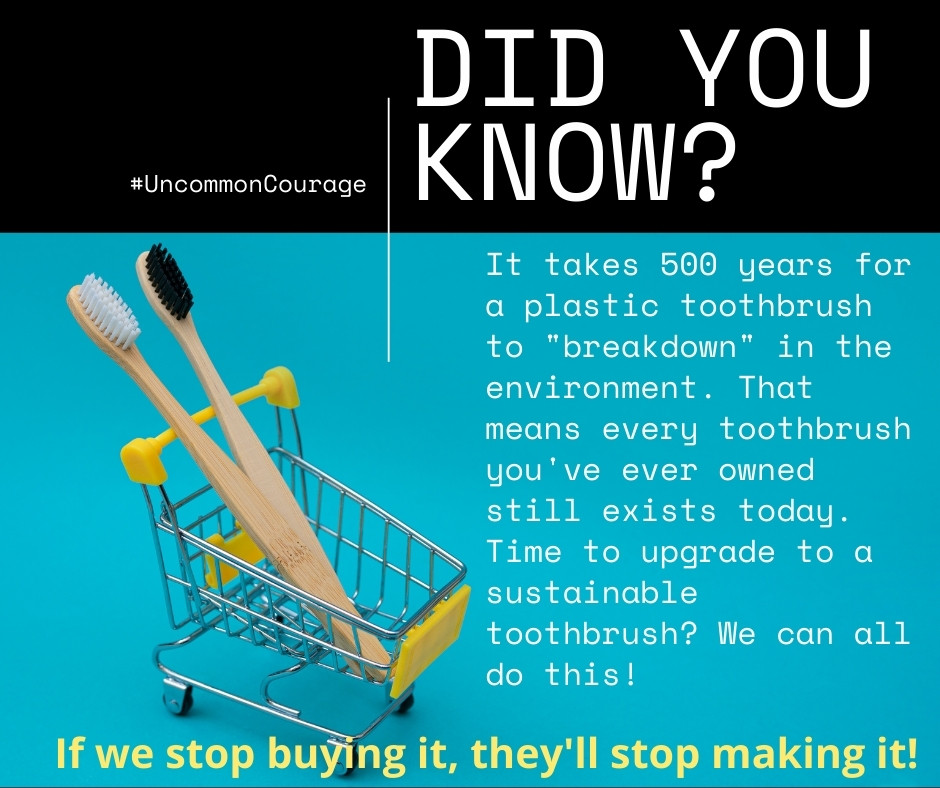 Climate crisis
Last Year's Overall Climate Was Shaped by Warming-Driven Heat Extremes Around the Globe
World's poorest bear brunt of climate crisis: 10 underreported emergencies
Filipinos count cost of climate crisis as typhoons get ever more destructive
World's billionaires doubled their wealth during COVID-19 pandemic, Oxfam says
Inger Ashing: Are we failing to protect vulnerable children? Al Jazeera
Sustainable investing is mostly marketing and PR, says former BlackRock exec
LARRY FINK'S 2022 LETTER TO CEOS: The Power of Capitalism
It's Not 'Woke' for Businesses to Think Beyond Profit, BlackRock Chief Says
Indigenous feminism flows through the fight for water rights on the Rio Grande
Scientists target PR and ad firms they accuse of spreading disinformation
Chemical pollution has passed safe limit for humanity, say scientists
Dirty greenwashing: watchdog targets fashion brands over misleading claims
Australia set to be hit by 'significant multistate rain and storm event' tks Willie Wahlin
Scores of baby black swans rescued from drying Perth wetland ahead of punishing heatwave tks Tabatha Tee
Your old Timberland boots can now become your new Timberland boots
What the U.S. Can Do to Stop Extinction
Stop the Use of Wildlife-killing 'Cyanide Bombs'
Six Andaman national parks on Unesco World Heritage Centre's 'tentative list'
I study crowds – that's why I know the police and crime bill will make us less safe
Leo DiCaprio Was Responsible For Don't Look Up's Devastating Last Line
Covid
World's billionaires doubled their wealth during COVID-19 pandemic, Oxfam says tks Phillipa Edwards
Analysis: How Omicron highlights fading hope of herd immunity from COVID
Endemic Covid: Is the pandemic entering its endgame?
What "mild" really means when it comes to Omicron
Poorer nations forced to dump close-to-expiry COVID vaccines
3 doses of Sinovac effective against Omicron: latest study tks Samantha Gayfer
What's really going on with Covid deaths data?
Was South Africa ignored over mild Omicron evidence?
As Omicron Crests, Booster Shots Are Keeping Americans Out of Hospitals
French vaccine success will leave mark on UK
Fourth Pfizer jab ineffective in blocking Omicron, Israeli study shows
An American Airlines flight turns back over the Atlantic because of a passenger mask dispute.
Covid 'sham' woman fined for filming in Gloucester hospital
Bill Gates warns of pandemics potentially far worse than Covid
Hana Horka: Czech singer dies after catching Covid intentionally
Calls for national face mask regulation as efficacy of cloth masks questioned tks Muriel Muriel
Woman sues Southwest, says airline ejected her for removing mask to drink water
COVID and schools: Australia is about to feel the full brunt of its teacher shortage tks Claire Kielty
Israel sticks with 4th vaccine shot, sees Omicron wave waning next week
This is the 'worst food ingredient for your immune system'—especially during Covid, says immunologist
Official who argued against vaccines dies from Covid-19 and sparks big reaction online tks Roshini Ganesan
'Deltacron': Should we worry about new COVID-19 variants merging?
Cate Blanchett: I dressed up as my daughter's teacher in lockdown
NSW and Victoria hospitalisations increasing exponentially – Health with Dr Norman Swan tks Phillipa Edwards
No vaccine, no French Open for Djokovic as rules tighten
Why are my lymph nodes swollen and sore after a Pfizer or Moderna COVID booster vaccine? Tks Leah Hannan
Novak Djokovic: Tennis star deported after losing Australia visa battle
Novak Djokovic: Tennis star deported after losing Australia visa battle
Covid: Hampshire midwife fears for job over vaccine refusal
Halting Progress and Happy Accidents: How mRNA Vaccines Were Made
Jamie Dornan was stuck in Australian quarantine when dad died of Covid
The Army of Millions Who Enforce China's Zero-Covid Policy, at All Costs
Phuket pushes on with targeted 'booster' jabs
Tourists not wearing masks face tough talk from Phuket authorities
China's 150 million online shoppers, overseas suppliers fear coronavirus mail contamination threat tks Evelyn Lee
Blame Canada – South Park tks Denys Van Rooyen 😊
Global politics
You big ugly tks Phillipa Edwards
Podcast Can "Partygate" Bring Down Boris Johnson?
A Dam in Syria Was on a 'No-Strike' List. The U.S. Bombed It Anyway.
Kazakhstan unrest: 'If you protest again, we'll kill you'
Kamala Harris one year: Where did it go wrong for her?
Tory MP David Davis to PM: In the name of God, go
RNC moves to require presidential candidates to skip traditional commission debates
DirecTV Pulls The Plug On Right-Wing Cable Channel OANN
Business and technology
MacKenzie Scott has given away more money in 2 years than ex-husband Jeff Bezos has in his lifetime
World Bank chief takes swipe at Microsoft's $69 bln gaming deal as poor countries struggle
Power List of the Top 200 Biggest Voices in Leadership in 2022
Moderna Starts Human Trials Of mRNA Vaccine For Virus That Likely Causes Multiple Sclerosis
Elon Musk says Twitter introducing NFT profile pictures is 'annoying'
10-year Thai visas for digital nomads, flush foreigners get cabinet OK
Here's How to Get More Women in Tech
Major U.S. airline CEOs warn 5G could ground some planes, wreak havoc
YouTube Shuts Down Original Content Group
16 Disastrous Blogging Myths You Thought Were True
Neurodivergent people make great leaders, not just employees
Airlines Warn of 'Catastrophic' Crisis Ahead of Wednesday's 5G Rollout
Apple CarKey is reportedly coming to more cars soon
The Mismeasure and Misuse of GDP tks Robert Kirubi
Apple iOS 15.2.1 Release: Should You Upgrade?
How to Spot a Bad Boss During an Interview
Social issues and humanity
Look around you. The way we live explains why we are increasingly polarized tks Sue Adams
Forget about Novak Djokovic. Australia's refugees face a far harsher fate
Every Single Cognitive Bias in One Infographic
Backlash as US billionaire dismisses Uyghur abuse
Samsung – "Listen To Your Heart" tks Esha Batish
Samsung removes ad showing Muslim mother and drag queen son after online backlash
Tonga volcano: New images reveal scale of damage after tsunami
NASA scientists estimate Tonga blast at 10 megatons
Tonga tsunami: Runway ash hampers relief efforts as scale of damage emerges
India mourns loss of 'Supermom' tigress, bids emotional farewell
Tonga tsunami: Anxious wait for news after Tonga cut off
Pacific volcano: New Zealand sends flight to assess Tonga damage
Get away from shore – US and Japan warn on tsunami
Former Pope Benedict failed to act over abuse, new report finds
Prince Andrew: Ruthless royals move to limit the damage
My Gentle, Intelligent Brother Is Now A Conspiracy Theorist And His Beliefs Are Shocking
Man gets an adorable email from his grandparents after they find out he's gay from the newspaper
Amanda Gorman: Why I Almost Didn't Read My Poem at the Inauguration
Escaping the Trap of Efficiency: The Counterintuitive Antidote to the Time-Anxiety That Haunts and Hampers Our Search for Meaning
NYC subway station death of Michelle Go leaves Asian Americans reeling
How to quiet your mind by doing a brain dump
Focus on phonics to teach reading is 'failing children', says landmark study
If I'd Listened To My Doctor, I Would Be Dead Right Now tks Shian Chuan
As a Gen-Zer who loves TikTok, recent reality shows about influencers made me never want to become one
20-year-old filmmaker wins award for powerful 1-minute film about marriage tks David Lim
Passion, humour, history
The Four Buddhist Mantras for Turning Fear into Love
Thich Nhat Hanh: 'Father of mindfulness' Buddhist monk dies aged 95
Ceremony of the Transition of Thich Nhat Hanh
Tearful Adele postpones entire Las Vegas residency
Crocodile sighted off Phuket's Bang Tao Beach
Watch Disney fans line up for hours for this popcorn bucket tks Angela Frechette
'Baby Shark' Has 10 Billion Views. For Parents, That Is 10 Billion Too Many.
M'sian woman, 83, raised abandoned child for 22 years since she was 2 months old
7 lessons about finding the work you were meant to do
Singapore named most Instagrammable place in the world by travel publication
The Third Self: Mary Oliver on Time, Concentration, the Artist's Task, and the Central Commitment of the Creative Life
Anne Frank betrayal suspect identified after 77 years
Cassetteboy – Rage Against the Party Machine – tks Tony Whybrow
Let me know what jumped out at you? Or share with me what you're reading? I love that!
Cheers
Andrea
Uncommon Courage is available
You can buy it on Amazon, Apple Books, Barnes & Noble, Book Depository, Booktopia, Smashwords, Kobo, Gardners, Odilo and Scribd.
You can read the reviews, including a five-star review on ReaderViews, an excellent one on Booklife, Book Commentary and Blue Ink Reviews. I'm also collating reviews on my Website too. Have a look and grateful to everyone who has written or recorded one.
Come and join the conversation in my Facebook Group Uncommon Courage.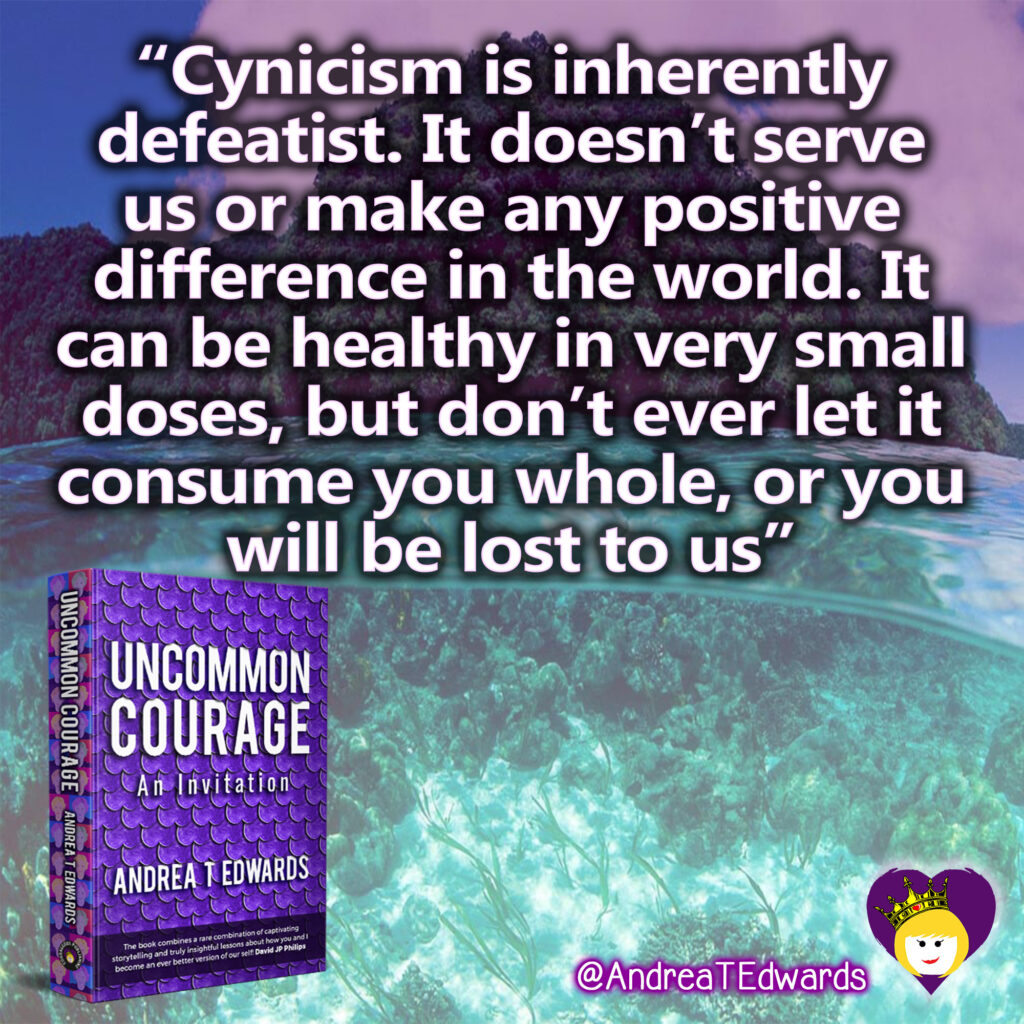 Connect with me
Website, LinkedIn, Twitter, Facebook, YouTube, Instagram, Medium, SlideShare, Amazon.
The Know Show
Check out The Know Show. It's a weekly wrap up of the news!
Listed by Book Authority in the 100 Best LinkedIn Books of All Time and 22 Best New LinkedIn eBooks To Read In 2021 categories. Grab it today if you want to take your professional presence to the next level! When it comes to LinkedIn, it really is time to ask — can you really afford not to have this book in the hands of every employee?
Feedback
Have I done a great job for you? Can you write a reference on my LinkedIn profile or on my Google Business page? If not for me, why not write one for someone else who inspires you or has helped you? Join the #GivingEconomy
Check out Second Nature Social on my YouTube channel.
Are you a Social CEO? The Social CEO: How Social Media Can Make You A Stronger Leader.
Want to claim your stage? Unleash Your Voice – Powerful Public Speaking for Every Woman
Want proof social leadership transforms business and attracts customers? Check out this case study with IBM Asia Pacific.
Want to be a super star online? Check out my e-learning course How to build a rock star personal brand.