Are you paying attention to what is going on in Belarus? Yes I appreciate there's a LOT going on around the world – the storms and the infrastructure collapse on the West Coast of Canada is alarming to say the least – but this humanitarian crisis on the Belarusian border is one that sickens me.
Seriously, how many more sociopathic narcissistic leaders can the world tolerate?
When you read this story, know this is one that requires critical thinking. Do not look at this from one point of view. There are multiple angles and it's important to sift through it all to work out what is right. We may never know the truth, but read with open eyes and an open mind.
To recap this situation. In the last couple of weeks, we've witnessed a humanitarian disaster at the Belarusian border which is reported as manufactured by the Belarusian President, Lukashenko. Why? Because he's been under sanctions and in isolation by the EU since last year's flawed presidential elections – you know, the one where he got 80 per cent of the vote!
In the reporting, it says the Belarusian authorities allowed the asylum seekers to land with one-way tickets (which all seems to be proven), and then directed them towards the borders of Poland, Lithuania and Latvia – all members of the EU – which refused to accept them. Again, ample evidence. The Polish border situation has been remarkably cruel.
Three angles are being reported:
This border crisis is part of Lukashenko larger strategy to blackmail both the West and Russia with the prospect of a full-out global conflict
Or, Moscow is the instigator of the border crisis, with claims Lukashenko's threats must have been sanctioned by the Kremlin. All of this is linked to derailing a gas pipeline called Nord Stream 2
Or, a hostile Russia and trouble at Europe's eastern borders benefits certain political quarters in the West. Situations like this give fodder to lobbyists and the military-industrial complex, promoting conflict to encourage increased defence spending. Actors like this fuel divisions and fears, undermining the work of those who genuinely stand for advancing democracy and liberalism
Regardless of all of that, when you look at the human toll, I just see cruelty. People being used as pawns in a bigger fight, not of their own making. Many have died in the freezing conditions and honest reporting is limited, as both sides of the border are making it impossible for journalists to stand witness.
We have to cease the war-mongering
The world is facing some very challenging times ahead with the climate crisis, and if a global war breaks out, it will lead us towards catastrophe faster than we can imagine. We cannot afford war right now. We just can't. We never could, but especially not now.
Much of the war-mongering going on at the moment echoes back through history, and we seem only capable of repeating past mistakes again and again and again. The consequences – as we know – are horrendous. Add in the climate emergency, and we are on a path we've never faced.
So I want to ask you – do you want to go down the paths we've trodden in the past?
And can a world, on the brink of climate collapse, continue to resort to this past behaviour?
Because if we unleash the world's military power, the only obvious outcome is a speeding up of the environmental calamity we are facing.
As the Mexican President said last week at Cop26, we risk sliding from civilized societies to barbarity, if we continue with our eyes closed.
The only chance we have is enough of us standing up and demanding another way. Yes many say it's impossible. Many are too lost to cynicism. Many have given up hope. And even more are living in fear and despair.
But what if enough of us got the message? Understood what is needed? Rejected the inevitability of the same paths we've trodden throughout history and defined a better vision? A better path? A path with human dignity at the centre and respect for all life on earth?
I know it seems like a pipe dream, but to be honest, if we stand a chance, this is what we must do – together. Let's do it, let's make it happen. We are the chance for our future. All of us.
We must stop allowing these angry, hateful, vengeful, ignorant, power-hungry people dictating our future. I've had enough of it, have you?
It is time to envision a new future and get to work building it. Oh don't worry, those people will still be bleating and causing trouble, but let's take our attention off them and direct it towards what WE want, collectively.
We've never achieved this in the past. But we can now. We can rise and push humanity towards a better, brighter future. We just need enough of us believing we can.
Remember, where your attention goes the energy flows. We have to stop giving these people our attention, because it gives them energy to continue on their reckless and destructive paths. None of us win if we keep allowing that.
We are the hope for our future, I just wish more people started believing it. Do you believe it? In the meantime, get stuck in to the news from around the world. I've bolded some that I think are important.
Friend's content and mine
Hassles And Scrambles Of Flying I absolutely adored this article by Amber Mizerak, talking through her travel experiences from Singapore to the US and back to Singapore during a pandemic. It's edge of your seat stuff, and you feel the emotions with her. Great job my friend.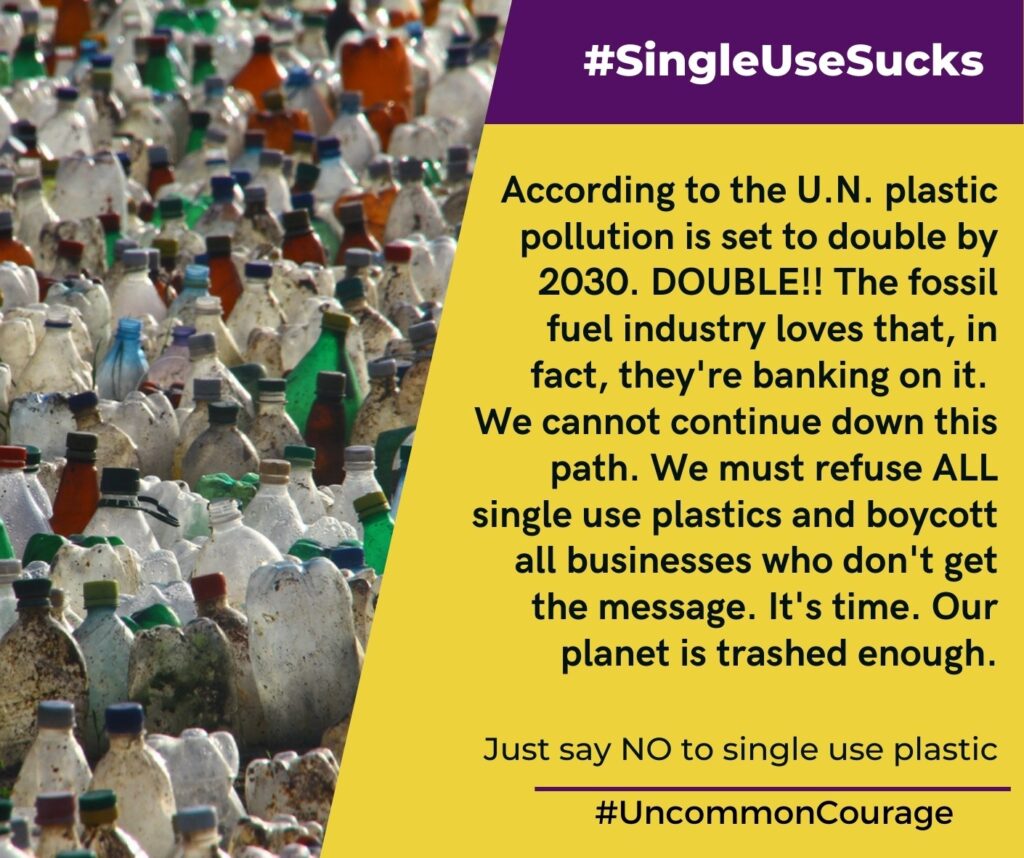 Donation time
If everyone gave #just10percent of their time, talent, money or voice, we'll change the world. Can you donate? Make it a regular donation to the World Food Programme. Help us feed people in Phuket or donate to the UN Refugee Program, PowerOf , Kiva.org , Soi Dog Foundation. It's a time for giving and taking care of each other.
Content to read
And here's the content I've been reading this last week. Scan the headlines, read the ones that jump out at you, read or watch them all. Knowledge is power, and global knowledge is even more powerful.
Climate crisis
Top Gas Exporters Say They're Victims of 'Cancel Culture' tks Susanna Hasenoehrl
Canada floods: 18,000 people still stranded in 'terrible, terrible disaster'
Plastic pollution on course to double by 2030
Vancouver storm: A state of emergency has been declared in British Columbia
Terry Glavin: The scale of the disaster unfolding in B.C. is unprecedented tks Samantha Gayfer
'A tipping point': how poor forestry fuels floods and fires in western Canada tks Kevin Cottam
Revealed: the places humanity must not destroy to avoid climate chaos tks Sophia Henri
Covid denial to climate denial: How conspiracists are shifting focus
Drought: Cows supported by twigs in Garissa so that they can stand to feed
The forgotten oil ads that told us climate change was nothing
White House-Backed Carbon Tax in Sight for Biden's Climate Bill tks Mark Mulkerin
M&S Launches Its First Clothing Rental Trial With Hirestreet
Brazil: Amazon sees worst deforestation levels in 15 years
EU proposes law preventing import of goods linked to deforestation
Deadly storm cuts transport links around Vancouver
US auctions off oil and gas drilling leases in Gulf of Mexico after climate talks
EU eyes tighter waste rules to limit countries shipping trash abroad
'The pressure for change is building': reactions to the Glasgow climate pact
Call to Action: SAP at the Sustainable Innovation Forum at COP26 – tks Susanna Hasenoehrl
Op-Ed: The failure at Glasgow and what needs to happen next – tks Susanna Hasenoehrl
Vancouver is now completely cut off from the rest of Canada by road
Are companies with purpose-driven pledges accounting for slavery? tks Susanna Hasenoehrl
COP26: Evasive words and coal compromise, but deal shows progress
British Columbia and Pacific north-west storm wreaks havoc tks Kevin Cottam
Chomsky and Pollin: COP26 Pledges Will Fail Unless Pushed by Mass Organizing
Consider all the fruits of the Forest: Healing Powers for the Health of People and the Planet tks John Vincent Gordon
U.N. climate summit reaches carbon markets deal
Share Your Green Design tks Robert Kirubi
Solving the net-zero equation: Nine requirements for a more orderly transition
The Fashion Industry Could Reduce Emissions—if It Wanted To tks Robert Kirubi
Advanced Resilient Biocarbon Secures Credit Enhancement for €500 million Climate Bond
Cop26: Alok Sharma in tears as India and China dilute pledge to phase out coal tks Robert Kirubi
It could have been worse, but our leaders failed us at Cop26. That's the truth of it tks Susanna Hasenoehrl
'The pressure for change is building': reactions to the Glasgow climate pact
Long term matters: Is your board colluding with E(rratic) S(uperficial) G(reenwash)? tks Susanna Hasenoehrl
Poverty fuelled by climate change is driving deforestation and poaching – putting Madagascar's endemic wildlife at risk tks Teressa Bays
COP26: How might decisions at the climate summit change our lives?
Temporary shutdown of coal-fired power plants in Delhi – BBC News – tks Vicky Coburn
COVID19
Māori tribe tells anti-Covid vaccine protesters to stop using its haka
Market in China's Wuhan likely origin of COVID-19 outbreak – scientist
Austria to go into full lockdown as Covid surges
The doctor fleeing Tennessee over Covid
Merkel: Germany hit by full force of Covid
Shanghai Disneyland Lockdown Shows China's Extreme Covid Tactics
Pfizer to allow generic versions of its COVID pill in 95 countries
I Didn't Want to Push My Aunt to Get the Vaccine. Now I Live With Regrets
China fights biggest Delta outbreak as cases grow in city of Dalian
Covid vaccine 'waning immunity': How worried should I be?
'Detox' routines won't undo Covid vaccine, experts tell anti-vaxxers
Austria brings back COVID-19 lockdown, this time for the unvaccinated
How SARS-CoV-2 in American deer could alter the course of the global pandemic tks Amber Mizerak
Covid misinformation spreads because so many Americans are awful at math tks David Lim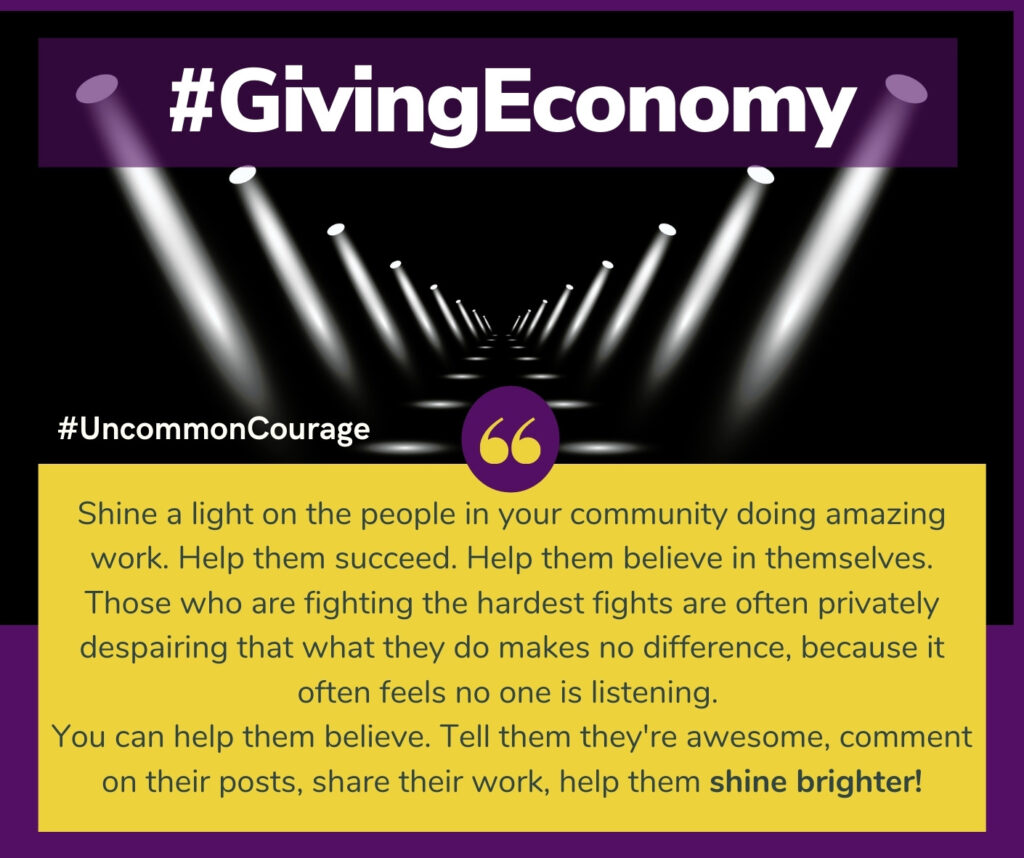 Global Politics
PM Lee Hsien Loong at the Bloomberg New Economy Forum 2021 – tks Susanna Hasenoehrl
How the Belarus Standoff Is Unlike Recent Migrant Crises
Biden-Xi talks: China warns US about 'playing with fire' on Taiwan
Votes for children! Why we should lower the voting age to six
Tory minister Nadhim Zahawi pockets fortune from second job at oil company
Scott Morrison wants to pretend nothing has changed when everything has tks Willie Wahlin
House Narrowly Passes Biden's Social Safety Net and Climate Bill
MP Andy Meddick's daughter allegedly assaulted tks Phillipa Edwards
Farm laws: India PM Narendra Modi repeals controversial reforms
Cost-of-living election awaits as fixed mortgages start to climb tks Saxon Shirley
Business and Technology           
72% young employees consider leaving Malaysia for better employment opportunities tks Evelyn Lee
IPOs Keep Jumping Higher. How Long Will the Ride Last?
Google is making its biggest investment ever in Australia
Not Every Smart Person Wants to Work for Google – tks Little Wandering Wren
General Motors Removes Heated Seats and Steering Wheel from Most of its Vehicles due to Chip Shortage
Bitcoin Price Crash Sees Hundreds Of Billions Wiped From Crypto Market
AR PIONEER WARNS THAT METAVERSE COULD MAKE "REALITY DISAPPEAR"
13 Words And Phrases To Banish From Crisis Communications tks Samantha Gayfer
'Big Short' investor has dire warning for economy, comparing stock market state to pre-1929 and dot-com crashes
Social issues and humanity
Poem for South African Women tks Susanna Hasenoehrl
Women's Tennis Takes On China With Threat to Pull Its Business
Societies that treat women badly are poorer and less stable
What If Elon Musk Wants to Build a Rocket on the Roof of the Dakota?
Peng Shuai: Doubt cast on email from Chinese tennis star
Perimenopause can trigger high anxiety. Nobody told these women that it's normal. Tks AK Văn Shie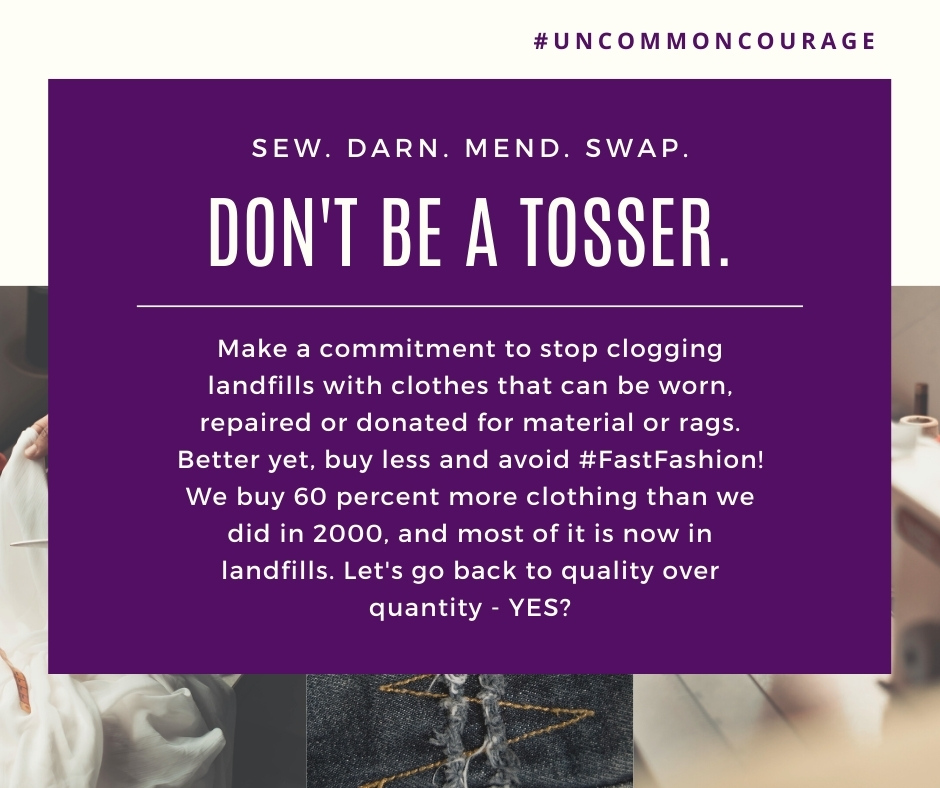 Passion, humour, history
Yellowstone warning as mega volcano 'gearing up to explode': 'Nothing you could do'
US says it is aware of 'debris-generating event' as ISS put on alert of collisions in space
Let me know what jumped out at you? Or share with me what you're reading? I love that!
Cheers
Andrea
Uncommon Courage – my new book – is available
You can buy it on Amazon, Apple Books, Barnes & Noble, Book Depository, Booktopia, Smashwords, Kobo, Gardners, Odilo and Scribd.
You can read the reviews, including a five-star review on ReaderViews, an excellent one on Booklife, and I'm collating reviews on my Website too. Have a look and grateful to everyone who has written or recorded one.
Come and join the conversation in my new Facebook Group Uncommon Courage.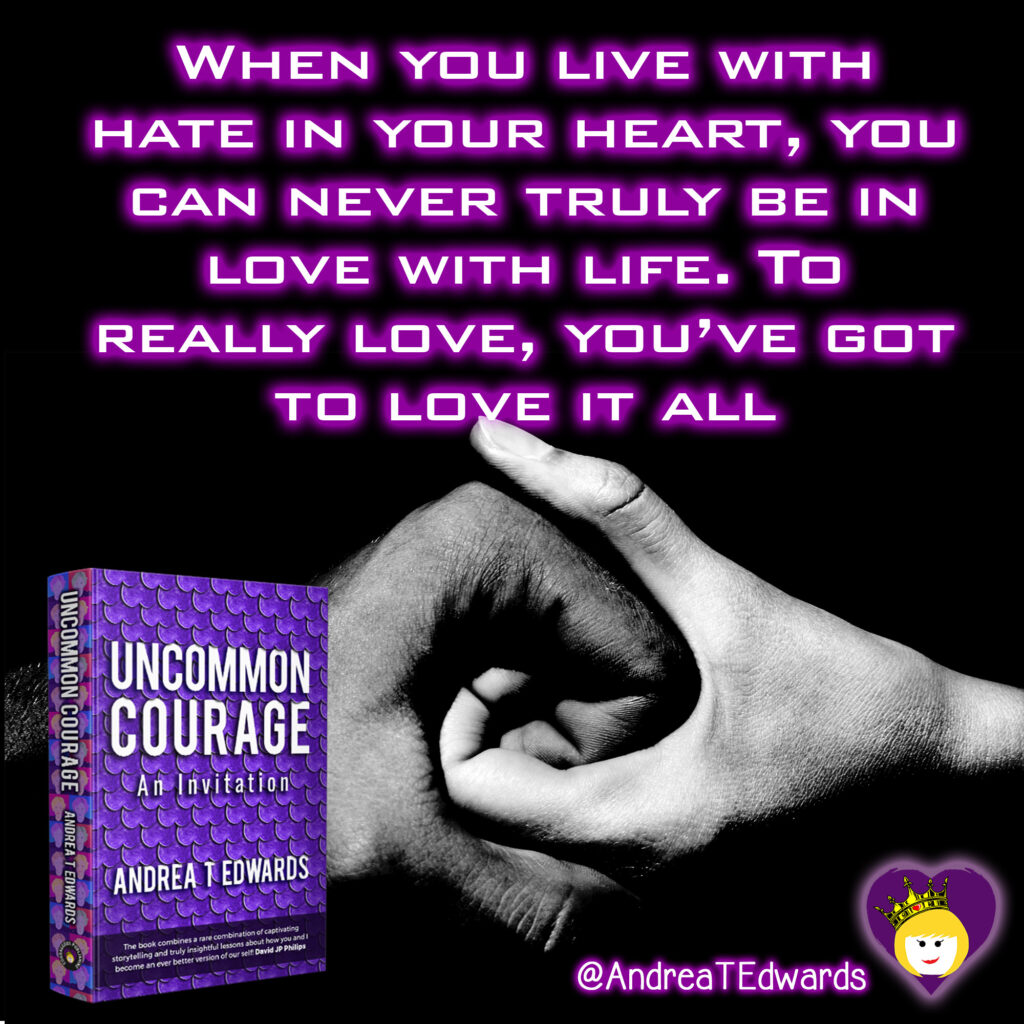 Connect with me
Website, LinkedIn, Twitter, Facebook, YouTube, Instagram, Medium, SlideShare, Amazon.
The Know Show
Check out The Know Show. It's a weekly wrap up of the news!
Listed by Book Authority in the 100 Best LinkedIn Books of All Time and 22 Best New LinkedIn eBooks To Read In 2021 categories. Grab it today if you want to take your professional presence to the next level! When it comes to LinkedIn, it really is time to ask — can you really afford not to have this book in the hands of every employee?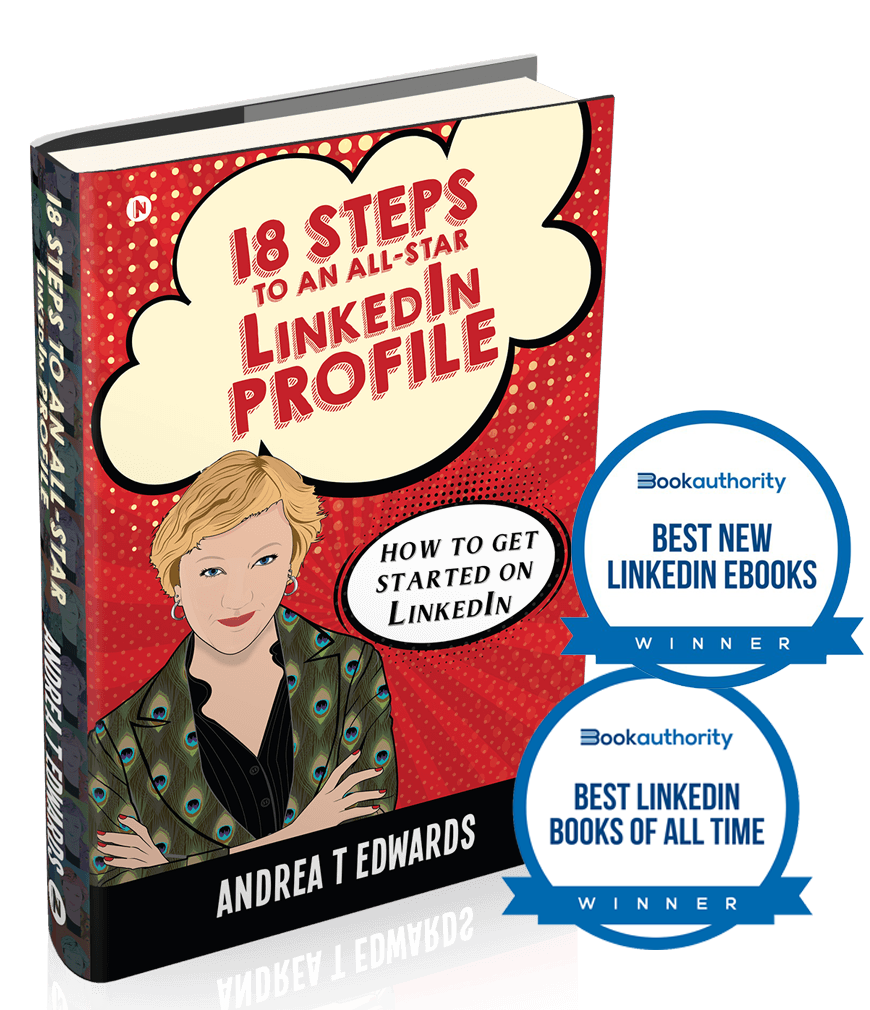 Feedback
Have I done a great job for you? Can you write a reference on my LinkedIn profile or on my Google Business page? If not for me, why not write one for someone else who inspires you or has helped you? Join the #GivingEconomy
Check out Second Nature Social on my YouTube channel.
Are you a Social CEO? The Social CEO: How Social Media Can Make You A Stronger Leader.
Want to claim your stage? Unleash Your Voice – Powerful Public Speaking for Every Woman
Want proof social leadership transforms business and attracts customers? Check out this case study with IBM Asia Pacific.
Want to be a super star online? Check out my e-learning course How to build a rock star personal brand.