We woke to the news yesterday, that there is a new strain of Covid coming out of Africa, known as B.1.1.529, and today officially called Omicron. One expert described the variant as "the worst one we've seen so far", with concerns it has the potential to evade immunity.
It's been reported that it is the most heavily mutated variant since the pandemic started, and is radically different to the virus that emerged in Wuhan, China. Should we be concerned? Well 22 cases were reported as of yesterday, the UK and other countries have stopped travel from some African countries, although it has already been identified beyond Africa, with reported cases in Belgium, Hong Kong and Israel. So perhaps the action isn't strong enough, if we want to stop this one?
However, in previous Weekend Reads, I've shared articles on the whole story of Covid, including the various mutations, and there seems little rhyme or reason why one version takes hold – like Delta did – when others, which are more lethal or contagious, do not.
So I'm taking a wait and see approach. It may be what we have feared all along, because we didn't get it under control, or it may not be. Regardless, at some point, something like this will happen, especially because we've never gotten the message until it's over everywhere, it's not over anywhere.
Vaccination rates around the world remain far too low for this outcome not to happen. In the meantime, we are seeing Covid growth in the US again (due to areas with low vaccination rates and vaccine's waning), and Europe remains the current epicentre. In fact, in Europe, the WHO expects 700,000 more deaths from Covid by March, mainly due to low vaccination rates in many countries.
One European country, which has been held up as an example throughout this crisis – Germany – passed 100,000 deaths this week, and I encourage you to read Lavinia Thanapathy's article in Channel News Asia titled: Singapore and Germany, two countries and one aim of living normally with COVID-19 (see below under the Covid section). A really well-balanced view from someone who has lived in both countries during the pandemic, and both Singapore and Germany have worked hard to manage it.
One comment Lavinia made: "If the pandemic has taught us anything, it's not to get too cocky about any wins. It rarely lasts for long. No one country is acing it." Spot on.
Another moment of frustration in Germany this week, when the Health Minister, Jens Spahn, warned:Germans will be 'vaccinated, cured or dead' after winter. Pretty much sums it up.
It continues to be a frustrating time. How people are responding around the world is confusing, and anger is rising, on both sides of the equation. Yes there are protests everywhere, but patience for the protesters is not strong, as you can see in the Yahoo piece: Anti-Vaxxers Are Plunging Germany Into a COVID Death Spiral.
On we trudge I suppose. We've never been able to comprehend the urgent need for global consensus on actions to take, so we're never going to do what is needed to get it under control. It's an endemic now, and we will learn to live with it. Frustrating and there is nothing giving me any hope it will be any different moving forward, so we wait it out or get back to life. It's all we can do.
Friend's content and mine
Commentary: Singapore and Germany, two countries and one aim of living normally with COVID-19 wonderful article from Lavinia Thanapathy, who has experienced both countries during this pandemic.
Do you want to be Dinosaur or Nomad? And while not written by Kevin Cottam, thrilled that someone who read his book – The Nomadic Mindset: Never Settle… for too Long – honoured him with this great write-up. Grab a copy. Kevin is awesome.
I also released a podcast with my friend Ferenc Nyiro. I thought we'd talk about the struggles of being an artist during a pandemic, but instead, we talked about Getting your mind right. Have a listen if you've been struggling. I know I have.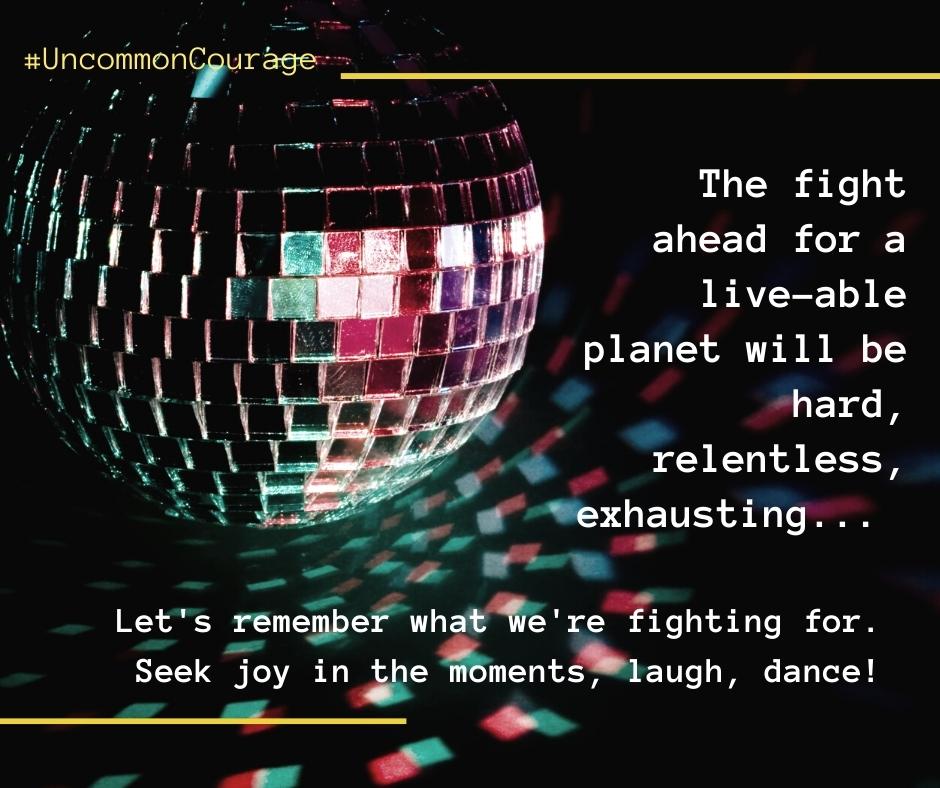 Donation time
If everyone gave #just10percent of their time, talent, money or voice, we'll change the world. Can you donate? Make it a regular donation to the World Food Programme. Help us feed people in Phuket or donate to the UN Refugee Program, PowerOf , Kiva.org , Soi Dog Foundation. It's a time for giving and taking care of each other.
Content to read
And here's the content I've been reading this last week. Scan the headlines, read the ones that jump out at you, read or watch them all. Knowledge is power, and global knowledge is even more powerful.
Climate crisis
Ten ways to confront the climate crisis without losing hope – read this if you want to feel hopeful!!
Environmental activists face 'fever pitch' of repression from Australian governments, report says
Great Barrier Reef: how a spectacular coral spawning event is helping to breed heat-tolerant corals tks Kevin Cottam
More Young People Don't Want Children Because of Climate Change. Has the UN Failed to Protect Them?
Toyota ranked third-worst company for lobbying against climate policies
Treating beef like coal would make a big dent in greenhouse-gas emissions
A Top CEO Was Ousted After Making His Company More Environmentally Conscious. Now He's Speaking Out
Volvo says emissions from making EVs can be 70% higher than petrol models – and claims it can take up to 9 YEARS of driving before they become greener
Filthy business: who will stop Britain's illegal waste-dumping mafia?
'I don't need a new TV, but I'll probably get one'
Prince William blames African population pressure for wildlife loss tks Robert Kirubi
The Future of Plastic Recycling is in need of more efficient recycling methods tks Teressa Bays
Portugal becomes the fourth EU country to stop using coal to generate electricity tks Susanna Hasenoehrl
Greenland strips Chinese mining firm of licence to iron ore deposit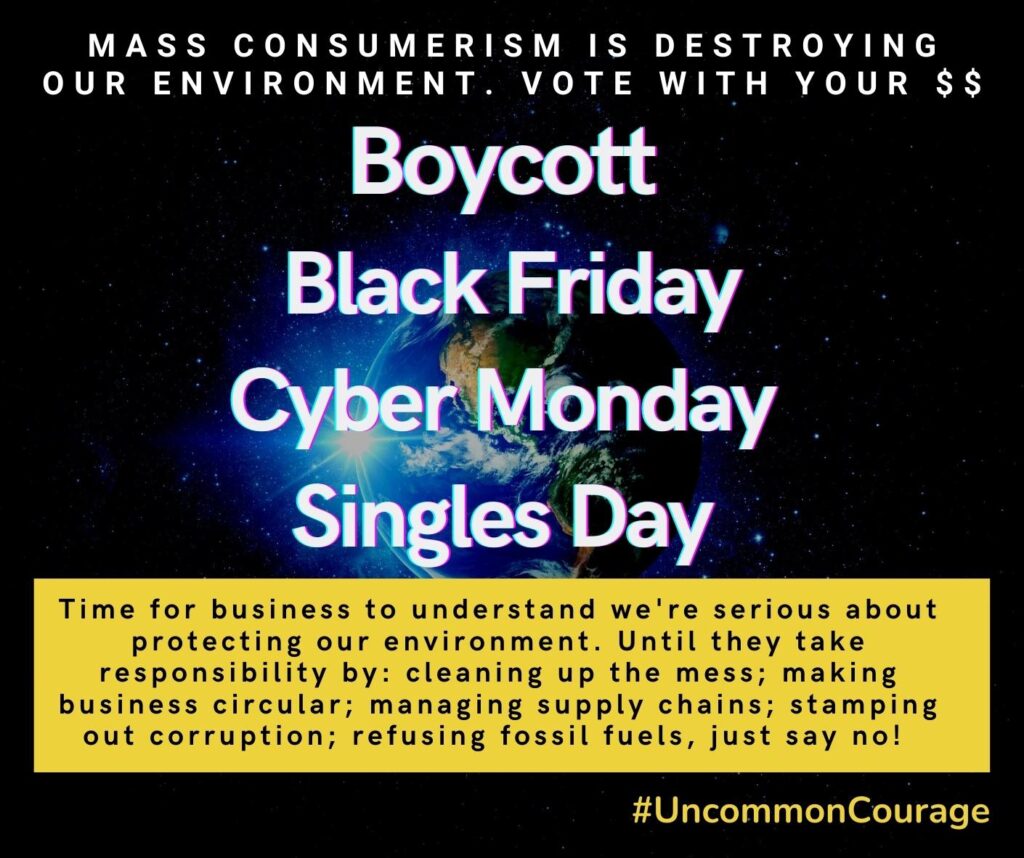 Cycling is ten times more important than electric cars for reaching net-zero cities
Canada's Tar Sands: Destruction So Vast and Deep It Challenges the Existence of Land and People
Technology will not solve the problem of climate change
Beauty products are ditching one of their biggest ingredients
Only one in four UK suppliers regularly asked for climate data by end-user businesses, survey reveals
B.C. Floods Show Urgent Need For Action On Climate Change & Fossil Fuel Phase Out
Climate denial is waning on the right. What's replacing it might be just as scary tks Susanna Hasenoehrl
Fear of the law will bring businesses in line on greenwashing
Should Southeast Asia return to 'native' packaging to tackle the plastic crisis?
Cop26 kept the world's 1.5C limit in reach – now we will steer it over the line
End the dolphin grind – please sign!
Stop talking, start acting, says Africa's first extreme heat official
Bill Gates' Vision for Next-Generation Nuclear Power in Wyoming Coal Country
Curbing methane emissions: How five industries can counter a major climate threat
Time To Panic: Can we save our planet or is it too late? – tks Rohit Bassi
COVID19
Covid: New variant classed 'of concern' and named Omicron
Coronavirus variant fear sparks Africa travel curbs
Germany's COVID death toll passes 100,000 amid record infections
Germans will be 'vaccinated, cured or dead' after winter, minister claims tks Lavinia Thanapathy
See Where U.S. Covid Cases and Hospitalizations Are Surging
Samantha Willis was a beloved young pregnant mother. Did bad vaccine advice cost her her life?
Covid: Europe region faces 700,000 more deaths by March – WHO
New Zealand, Once A Paragon Of COVID Zero, Will End Elimination Effort, Lockdowns
Pfizer's COVID-19 vaccine trial data shows long-term efficacy in adolescents
What to expect in year three of the pandemic
Anti-Vaxxers Are Plunging Germany Into a COVID Death Spiral
Covid-19 Breakthrough Hospitalizations Concentrated Among Most Vulnerable
ICU is full of the unvaccinated – my patience with them is wearing thin
Can Covid Winter Be Merry and Bright? We Asked the Experts.
Thousands take to Australia streets over COVID-19 measures, jabs
Covid cases are surging in Europe. America is in denial about what lies in store for it
New clues to the biology of long COVID are starting to emerge
DNA from Neanderthals affects vulnerability to covid-19
Global Politics
Germany's Scholz seals deal to end Merkel era
You put your left side in: Germany's shake-about
Violence Spikes As Myanmar Garment Workers Say Factories Are Colluding With the Junta
Post-Brexit scheme to lure Nobel winners to UK fails to attract single applicant
A regime that abducts athletes is not fit to host Olympics tks Kean Wong
China bans Namewee's viral pop song Fragile
Podcast: How Belarus Manufactured a Border Crisis
Rotterdam police clash with rioters as Covid protest turns violent
Business and Technology
Amazon workers in 20 countries will strike or protest on Black Friday for better working conditions
Black Friday: largest boycott planned by independent retailers tks Chantal Fernandes
Decrypting Diversity, a report by the National Cyber Security Centre (NCSC)
Uber takes its first step into the cannabis market tks Andrew Psarianos
The 3 design principles that informed Coca-Cola's latest rebrand
Cost of shipping a container from Asia jumped over 500% since last year, Traeger Grills CEO says tks Gina Giachetti
A look at the intimate details Amazon knows about us tks Evelyn Lee
From Singapore and Hong Kong to Malaysia, Philippines to India, how inflation and rising food costs are changing the face of hunger
10 epic ideas for producing content tks Andrew Psarianos
Theranos trial: Elizabeth Holmes makes surprise testimony
Social issues and humanity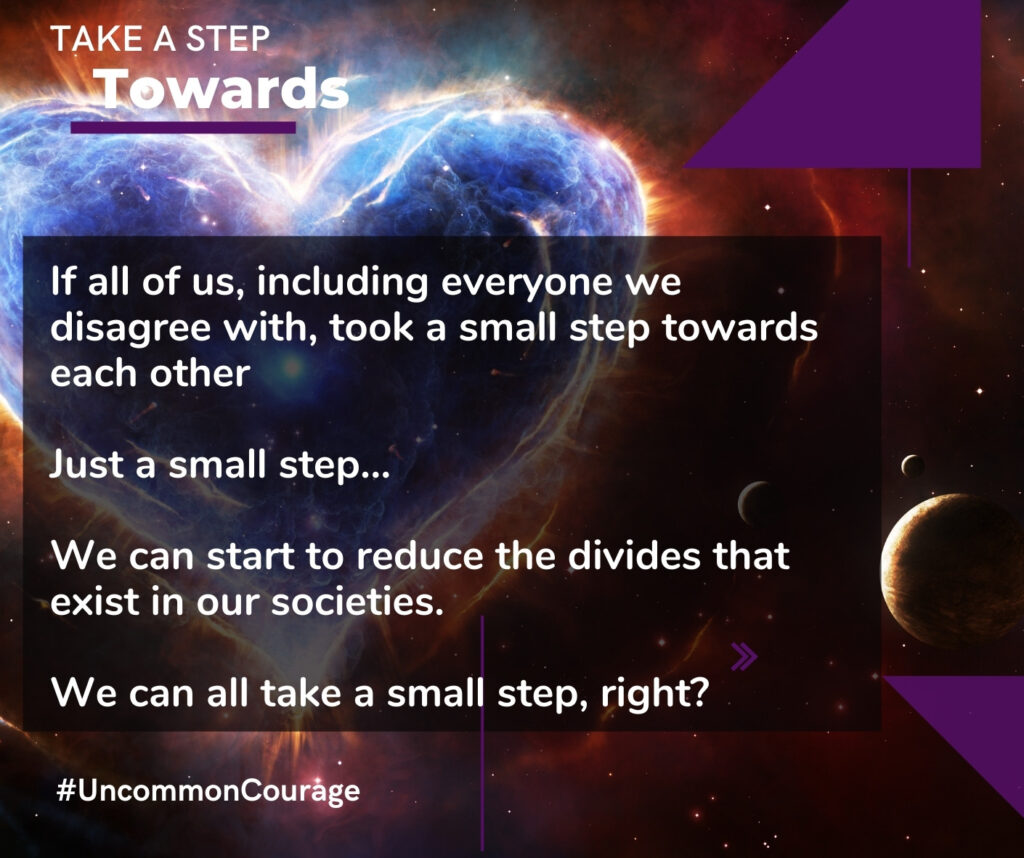 Female Doctor Who robs boys of role models, claims Tory MP
The Cast of Sex and the City Opens Up About Aging
The America I give thanks for (as I depart)
Ahmaud Arbery: Three US men guilty of murdering black jogger
'Unite the Right' Nazis must pay up for their violence in Charlottesville as jury reaches verdict
Jennifer Lawrence defends Leonardo DiCaprio's higher pay for Don't Look Up
Santa Is Gay in This Heartfelt Christmas Ad From the Norwegian Postal Service
Wisconsin: Parade incident driver to be charged with homicide
Men like Tim Paine reveal how little they know – or care – about what women think tks Phillipa Edwards
Wisconsin: Five dead after car ploughs into Waukesha Christmas parade
'It was mind-boggling': Richard Gere on the rescue boat at the heart of Salvini trial
Just Because You Don't Believe in Conspiracy Theories Doesn't Mean You're Always Right
Alain de Botton on the Myth of Normalcy and the Importance of Breakdowns
More and more Americans are losing interest in having kids
Passion, humour, history
Solar storm warning: Sun ejects 50,000 mile-long 'canyon of hot plasma' – impact predicted
Native Americans share long-ignored Thanksgiving truths
Photo gallery: Stunning images of Indigenous peoples in their traditional splendor
Nasa Hopes to hit an asteroid now in case we really need to knock one away later
KitchenAid Releases New 80-Pound, Stainless Steel Block For Taking Up Counter Space
'No one could have predicted.' DNA offers surprises on how Polynesia was settled
Donkey Snuggles Into Guy's Shoulder Every Time He Plays Guitar – tks Justin Wahlin
Let me know what jumped out at you? Or share with me what you're reading? I love that!
Cheers
Andrea
Uncommon Courage – my new book – is available
You can buy it on Amazon, Apple Books, Barnes & Noble, Book Depository, Booktopia, Smashwords, Kobo, Gardners, Odilo and Scribd.
You can read the reviews, including a five-star review on ReaderViews, an excellent one on Booklife, and I'm collating reviews on my Website too. Have a look and grateful to everyone who has written or recorded one.
Come and join the conversation in my new Facebook Group Uncommon Courage.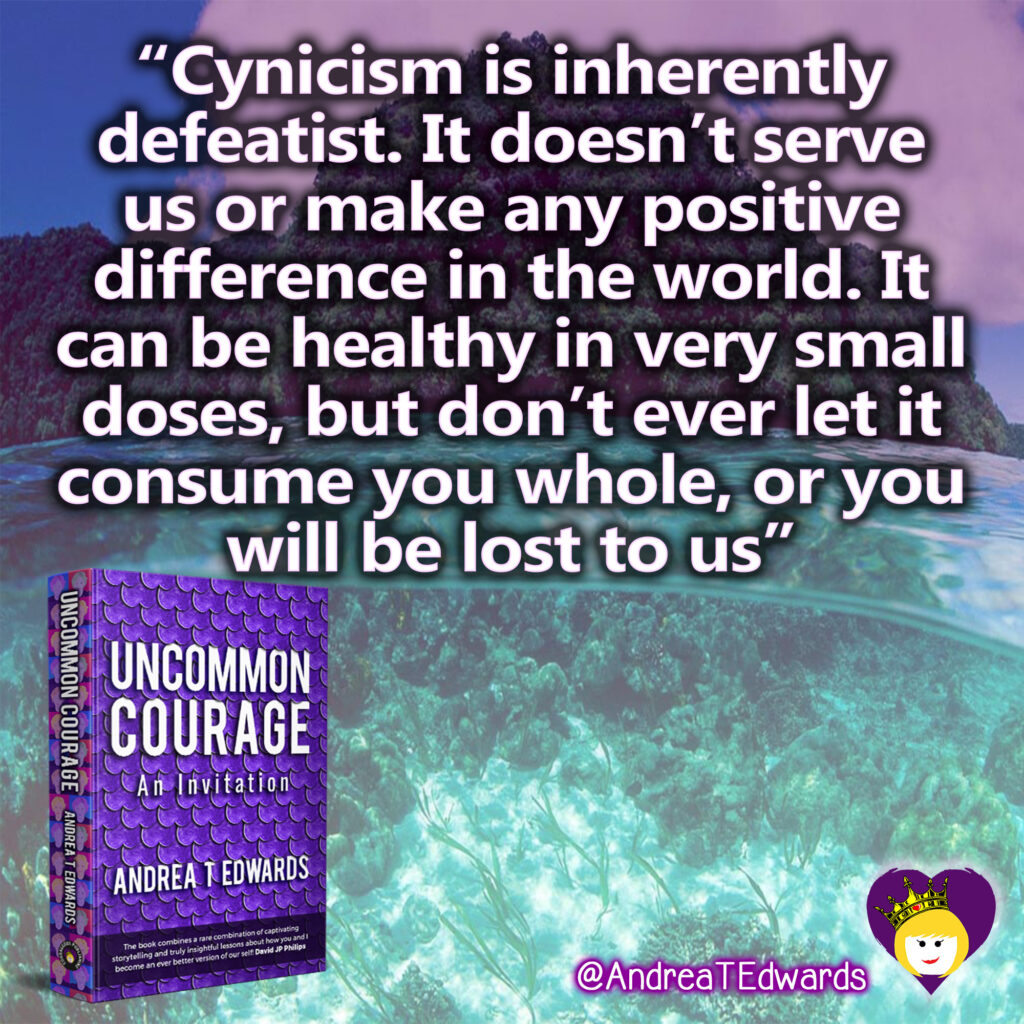 Connect with me
Website, LinkedIn, Twitter, Facebook, YouTube, Instagram, Medium, SlideShare, Amazon.
The Know Show
Check out The Know Show. It's a weekly wrap up of the news!
Listed by Book Authority in the 100 Best LinkedIn Books of All Time and 22 Best New LinkedIn eBooks To Read In 2021 categories. Grab it today if you want to take your professional presence to the next level! When it comes to LinkedIn, it really is time to ask — can you really afford not to have this book in the hands of every employee?
Feedback
Have I done a great job for you? Can you write a reference on my LinkedIn profile or on my Google Business page? If not for me, why not write one for someone else who inspires you or has helped you? Join the #GivingEconomy
Check out Second Nature Social on my YouTube channel.
Are you a Social CEO? The Social CEO: How Social Media Can Make You A Stronger Leader.
Want to claim your stage? Unleash Your Voice – Powerful Public Speaking for Every Woman
Want proof social leadership transforms business and attracts customers? Check out this case study with IBM Asia Pacific.
Want to be a super star online? Check out my e-learning course How to build a rock star personal brand.