Hello my lovelies, if you haven't noticed, I've recently started a Friday livestream, with two of my pals, Joe Augustin and Tim Wade. In my signature below, I always include the latest if you want to catch up. Here's a link to the live playlist for ease.
This weeks' show was awesome with champion guest Glenn van Zutphen, and I also believe we're starting to tighten up the rhythm of the show, something we'll always be seeking to improve.
If you're interested, I upload the show onto my podcast – Uncommon Courage – immediately afterwards (warts and all), so if audio is your preference, it's there too. Here it is on Apple and Spotify, or search for Uncommon Courage on your favorite podcasting platform.
Let's get stuck in
As I did last week, I'm no longer including links to articles in the introduction like I've done in the past, because I'm really trying to drive people to information that matters. I'm doing loads of work, as is my glorious assistant Priscilla Joseph, so I'm asking you to do a little bit of work here too. There is rich knowledge below. Just reading the headlines can provide insight.
I firmly believe that the only way out of the multiple challenges the world faces requires a dramatic increase in critical thinking, and a deeper understanding of the issues we collectively face. I know it's ugly, but looking the other way isn't working for us. It never did. And I'm here to support you if you get overwhelmed, promise.
Equally, I'm tired of the focus on feeding into the attention economy (which is about lack of attention), because it just means we've allowed ourselves to live in a world full of distraction, overconsuming information with very little meaning, and all of this nonsense is just taking our attention away from what matters.
Distraction has its place, but there's just far too much of it. My mission is to share what matters (along with many other legends participating in the digital channels), however there are laughs too. I'm not that serious.
Some of the news I've been reading/watching
We kicked the week off with a fascinating diplomatic story, when Huawei executive Meng Wanzhou was freed by Canada, and in return, two Canadians accused of espionage by China – Michael Spavor and Michael Kovrig – were released and returned home. It's cold war, spy thriller stuff. Have a read.
Donald Trump spoke at a rally, and his own words will help lawyers convict him in Georgia, although one does wonder when these convictions will actually happen? However, adding Biden in the mix, the US Generals were in Congress talking about the disastrous evacuation from Afghanistan this week.
In Tuesday's reporting of the hearings, the media coverage stated Biden didn't listen to the Generals when advised to keep 2,500 troops on the ground, and that he publicly lied about it. The Republicans had a field day.
The next day, the same Generals stated that the US-Taliban deal, signed by Trump, hastened the Afghan collapse and the Doha deal is central to the challenges they faced in the evacuation. The political posturing never stops.
There was great news in Asia, with the New York Times reporting – How Asia, Once a Vaccination Laggard, Is Revving Up Inoculations. Worth a read and great news for this region, especially as it continues to be so hard on so many! Conversely, the US has hit 700,000 deaths, with younger and younger people dying, the majority because they did not get vaccinated. Read: U.S. Coronavirus Death Toll Surpasses 700,000 Despite Wide Availability of Vaccines.
Another report concerning the environment – Children born today face living through seven times more heatwaves than their grandparents, research finds. We cannot leave our children to face the worst possible outcome! And we are still not getting the message, with Amazon deforestation off the charts, especially since the pandemic started. Greed and corruption will destroy the foundation of our ability to live on this planet.
And before I share the list of reads, keep an eye out for The Wall Street Journal investigative reporting series on Facebook. It is damning, but as we've seen in the past, it probably won't change anything.
Three headlines to look out for so far
Facebook Says Its Rules Apply to All. Company Documents Reveal a Secret Elite That's Exempt. Definitely worth a read.
Facebook Knows Instagram Is Toxic for Teen Girls, Company Documents Show. If you have teenage girls, I definitely recommend you read this one.
Facebook Tried to Make Its Platform a Healthier Place. It Got Angrier Instead. This is probably the most fascinating of the three, because this is the change that happened in 2018, to make it a better experience for us, and brands lost significant momentum. It turns out this change is rewarding outrage, and Zuckerberg et al know it's a problem but so far, haven't fixed it.
Friend's content and mine
Happy to see my friend Niklas Myhr, The Social Media Professor, quoted in this article on Facebook's latest shenanigans – Yahoo Finance Facebook's latest controversies won't hurt its bottom line
The second blog in the series, following the podcast, on the changes we can all make at home and in our lives – 22 lifestyle changes you can make which contribute to a better world, instalment two: navigating our plastic problem. We have another podcast building on this, coming soon, with Tim Wade, Michelle Mouille, Susanna Hasenoehrl and Joanne Flinn is joining us this time. Stay tuned.
Also sharing some inspiration here. If it resonates, please do share with your communities.
Will you show Uncommon Courage and be a ripple maker?
Donation time
If everyone gave #just10percent of their time, talent, money or voice, we'll change the world. Can you donate? Make it a regular donation to the World Food Programme. Help us feed people in Phuket or donate to the UN Refugee Program, PowerOf , Kiva.org , Soi Dog Foundation.  It's a time for giving and taking care of each other.
Content to read
And here's the content I've been reading this last week. Scan the headlines, read the ones that jump out at you, read or watch them all. Knowledge is power, and global knowledge is even more powerful.
The climate crisis
One man, one planet: how the COP climate talks will put the fate of the Earth in Boris Johnson's hands
Preventing Ecocide – must watch!
In Your Facebook Feed: Oil Industry Pushback Against Biden Climate Plans
Record $5bn donation to protect nature could herald new green era of giving
Brazil: A drought with roots in the Amazon jungle
How to be a climate activist at work
Ivory-billed woodpecker, 22 other species declared extinct by US Fish and Wildlife Service
Amazon Alert: Deforestation warnings at record levels in protected parts of Brazil tks Teressa Bayes
Climate science or corporate food? UN Food Summit must choose for a liveable planet
We analysed data from 29,798 clean-ups around the world to uncover some of the worst litter hotspots
ESG critics continue to miss the mark
Life at 50C: Mexico's struggle for water
Muscat: Oman's weather office on Friday issued a tropical storm alert and warned it is likely to intensify into a category-1 cyclone and move towards the Muscat coast Ann-Katrin Văn Shie
Climate change is harming children's mental health – and this is just the start
German election: Climate protesters rally in cities
Spain to ban sale of fruit and vegetables in plastic wrapping from 2023 tks Susanna Hasenoehrl
Greta Thunberg has spent three years raising the alarm on the climate crisis
What "extinction" really means — and what it leaves out
Climate Point: 23 species go the way of the dodo. UN says lawyer who fought Chevron should be freed
Tribes want 'immediate action' to reverse Trump's cut to Bears Ears National Monument
17 Critically Endangered Species (2021)
Children born today face living through seven times more heatwaves than their grandparents, research finds tks Enda Eames
EU rules to force USB-C chargers for all phones
COP26: Australia PM undecided on attending crucial climate summit
Open burning of waste: a neglected issue with global implications for human safety and climate change
Court Slaps Down Climate-Bomb Arctic Drilling Project
The Climate Crisis: an essential guide
COP26: What is the Glasgow climate conference and why is it important?
COVID19
Is the Coronavirus Getting Better at Airborne Transmission?
Why anti-vaxxers, conspiracy theorists and the far-right have come together over COVID-19 tks Phillipa Edwards
What You Need to Know About Merck's New Covid Treatment Pill
'Unconscionable' 100 million Covid vaccines to go to waste in rich countries by Christmas, analysis finds
Australian border to reopen for first time in pandemic
How Asia, Once a Vaccination Laggard, Is Revving Up Inoculations
Who gets care if hospitals become overwhelmed? tks Phillipa Edwards
Australian Covid data: Shock as teenagers reveal they're behind hit tracking site
NSW records deadliest COVID day as fully vaxxed told they'll still need to isolate after reopening
Singapore is seeing daily record Covid cases. Here's why it may not be a bad thing tks Andrew Psarianos
Singapore Says Still Set on Reopening, Covid Strategy Unchanged
Pfizer begins study of oral drug for prevention of COVID-19
Where Singapore stands in its fight against Covid-19 and why a mindset shift is needed
When I read anti-vax posts by 'wellness' advocates, what I see is ableism. Here's why tks Willie Wahlin
How France tackled vaccine hesitancy
This Is No Way to End a Pandemic
Covid-19 Panel of Scientists Investigating Origins of Virus Is Disbanded
Singapore migrant workers are still living in Covid lockdown tks Sue Adams
Global Politics
Taiwan says record 38 Chinese planes entered defence zone
NSW Premier Gladys Berejiklian resigns after ICAC announces investigation into relationship with Daryl Maguire
Fuel supply: UK suspends competition law to get petrol to forecourts
Aukus: Australia-EU trade talks delayed as row deepens
US-Taliban deal hastened Afghan collapse, defence officials say
Biden was advised to keep 2,500 troops, say generals
Taliban hang bodies as warning in city of Herat
Trump Loses Case to Enforce Omarosa Manigault Newman's N.D.A.
Republicans Block Government Funding, Refusing to Lift Debt Limit
Biden: 'People will pay' for horseback charge on migrants at border
Legal expert says Trump's rally admission will help Georgia prosecutors investigating him
NSW Premier Gladys Berejiklian has resigned; NSW records 864 new cases, 15 deaths; International borders to reopen
IMF Chief Georgieva Says She Didn't Pressure World Bank Staff on China
Trump Had a Mob. He Also Had a Plan.
German elections: Voters decide who will take charge after Merkel
Huawei executive Meng Wanzhou freed by Canada arrives home in China
Hauliers and poultry workers to get temporary visas
Business and Technology
The Secret to Happiness at Work
Stanlow oil refinery 'on brink of collapse' as crisis talks continue
Facebook Says Its Rules Apply to All. Company Documents Reveal a Secret Elite That's Exempt.
Windows 11: Microsoft starts rolling out 'beautifully' redesigned Paint app
All designers are futurists: Why Bruce Mau still believes design can change the world tks Willie Wahlin
Facebook Tried to Make Its Platform a Healthier Place. It Got Angrier Instead.
131 Federal Judges Broke the Law by Hearing Cases Where They Had a Financial Interest
Affluent, Anxious and Almost Normal: A Journey Through Merkel's Germany
Why the Chinese are destroying their wealth creators
China Evergrande Auditor Gave Clean Bill of Health Despite Debt
Social issues (#BlackLivesMatter) and humanity
All women know they are prey – and that no one with any authority seems to care tks Phillipa Edwards
Science Fiction Plumbs The Future Of Faith
Anxious families await news after fighting kills 118 inmates
I Used to Be Impressed by People Who Had a Lot of Money — But Now I'm Impressed by People Who Have a Lot of Free Time tks David Lim
Michelle Yeoh: 'Jackie Chan thought women belonged in the kitchen – until I kicked his butt'
Switzerland same-sex marriage: Two-thirds of voters back yes
Xianzi: The #MeToo icon China is trying to silence
22 Things People With Anxiety Want Their Friends To Know tks Teressa Bayes
La Palma volcano: Toxic gas fears as lava reaches ocean
Passion, humour, history
Why NOW is The Perfect Time For Thailand Travel?!
Cavers discover snakes and waterfalls inside Yemen's infamous 'Well of Hell' in world-first descent
Stolen 72-year-old jumbo found at Phuket elephant camp finally goes home
Scientists Accidentally Discovered Hidden Galaxies At the Edge of Time
Lil Nas X – Jolene (Dolly Parton Cover) in the Live Lounge
Let me know what jumped out at you? Or share with me what you're reading? I love that!
Cheers
Andrea
Uncommon Courage – my new book – is available
You can buy it on Amazon, Apple Books, Barnes & Noble, Book Depository, Booktopia, Smashwords, Kobo, Gardners, Odilo and Scribd.
Do check out my new Website uncommon-courage.com.
Come and join the conversation in my new Facebook Group Uncommon Courage.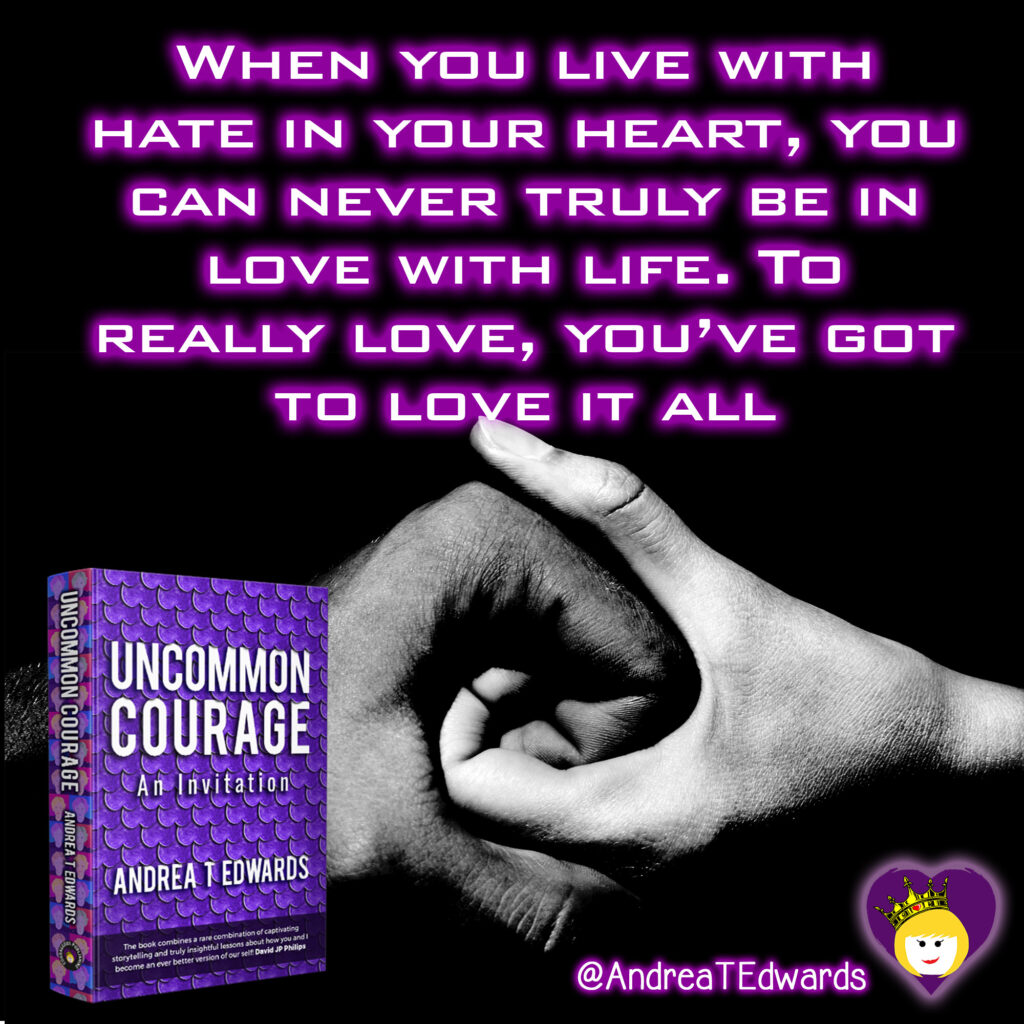 Connect with me
Website, LinkedIn, Twitter, Facebook, YouTube, Instagram, Medium, SlideShare, Amazon.
The Know show
Check out The Know Show. It's new and a weekly wrap up of the news!
18 Steps to an All-Star LinkedIn Profile
Listed by Book Authority in the 100 Best LinkedIn Books of All Time and 22 Best New LinkedIn eBooks To Read In 2021 categories. Grab it today if you want to take your professional presence to the next level! When it comes to LinkedIn, it really is time to ask — can you really afford not to have this book in the hands of every employee?
Feedback
Have I done a great job for you? Can you write a reference on my LinkedIn profile or on my Google Business page? If not for me, why not write one for someone else who inspires you or has helped you? Join the #GivingEconomy
Check out Second Nature Social on my YouTube channel.
Want proof social leadership transforms business and attracts customers? Check out this case study with IBM Asia Pacific.