Yesterday I published this blog to talk about how terrible my mindset has been for a few months, why it's been so bad, as well as what I am doing to change it. It really does feel like the darkest hour is always before the dawn!
After publishing this blog, I received many messages from friends around the world who read it and then told me about their struggles – especially in Australia, where things are very intense right now. However, in Asia, it's a whole other level of intense. Definitely not an easy time for anyone.
However, I am always thinking within the context of history, and when you look back at pandemic history, we are definitely in the hardest time. We're at the point where, after all this time and everything we've done, it keeps coming back, and every evolution seems to be taking us further away from the end. No question it's extremely frustrating, but for those in the eye of the storm, it's a despairing time too. I'm in the eye of the storm.
I totally get the feelings being expressed around the world, but I wanted to share my perspective on how to get through it, and maybe even find your equilibrium.
What you resist persists
From the start, we've fought this virus, denied it, refused to take it seriously, and more, however the more we fight it, the worse it gets – where your attention goes, the energy flows, right?
Quite understandably, because it continues to be so relentless and success is eluding us, we are pissed off, angry, sick of being locked in, sick of our lives being constricted and more, but it's not changing what is.
So if you can, try and move into acceptance of what is, all the while knowing one day soon, we will all be sharing the stories of this time with our friends and families. Because it will be over. Just not yet.
If you can muster up the strength, do something with this time. You'll never get time like this again, ever. Write that book, launch a podcast or YouTube channel, read that book you've been meaning to read, clean out the house and donate to charity, and on it goes. Give yourself big projects to fill your time in ways that inspire and energize you.
Get out into nature. Be in the moment. I was just walking in rock pools and a voice sang out over the ocean from a house in the cliffs. It was beautiful and I just stood there, in silence, listening to this beautiful gift. Seek awe, everywhere you go. Notice the insects, the birds, nature in its glory. This is something that really helps me. If you have access to nature, get in it.
Be of service. Whether you are a voice of calm in challenging times on social media, a friend on the end of the phone, a person who brings people together on Zoom for quiz nights (or Cointreau hours 😊), or perhaps you can help collect donations for charities, cook food for charities delivering out in the community, or get on the front line to deliver food and needed items to those struggling the most?
Be of service in whatever way makes your heart sing. When you are in service, you escape a challenging mindset, because you are part of something bigger than yourself.
This time is hard, it's extremely hard. I've spent the last few months desperately clawing my way back to a more optimistic mindset, but sometimes the gravity of this time sinks it's claws in, and THAT'S OK TOO! You'd be inhuman not to be impacted right now.
I've learnt to sink into whatever feelings I need to face, feel them, and then get out as quickly as I can. The worst thing you can do is get stuck there.
I hope this helps. I totally appreciate it's an enormously challenging time, but we will make it out the other side. We will.
Friend's content and sometimes mine
The strange upside of COVID for media entrepreneurs my friend, Chris Edwards, is a woman I admire and she's sharing really great content on launching a media business. Enjoyed this interview woman.
How to Create Content on LinkedIn a wonderful article from the inspiring Lavinia Thanapathy on how you can elevate your presence on LinkedIn through the content you share. Great advice!
To get my creative inspiration back, I must disconnect – again, this is my blog talking about my state of mind in recent months.
Donation time
If everyone gave #just10percent of their time, talent, money or voice, we'll change the world. Can you donate? Make it a regular donation to the World Food Programme. Help us feed people in Phuket or donate to the UN Refugee Program, PowerOf , Kiva.org , Soi Dog Foundation. It's a time for giving and taking care of each other.
Content to read
And here's the content I've been reading this last week. Scan the headlines, read the ones that jump out at you, read or watch them all. Knowledge is power, and global knowledge is even more powerful.
Climate Crisis / 6th Mass Extinction
Climate crisis: Scientists spot warning signs of Gulf Stream collapse
The jaw-droppingly high, out-of-this-world carbon footprint of space tourism tks Susanna Hasenoehrl
Ahead Of The Next Major Global Climate Report, 5 Questions About The IPCC
One of the Coldest Places on Earth Is On Fire
Big Oil spent $10 million on Facebook ads last year — to sell what, exactly?
This is Grobrix tks Susanna Hasenoehrl
Environmental impact of bottled water 'up to 3,500 times greater than tap water'
The Recycling Myth Big Oil's Solution For Plastic Waste Littered With Failure
How will climate change affect your home?
Dirty secret of carbon accounting that underpins climate goals
Bubonic plague in chipmunks forces closure of top Lake Tahoe sites
Oil and gas industry facing $60 billion clean up costs for their own rigs
Lately, an escape to Tahoe feels like a frightening glimpse of the future
The climate refugees are coming. Countries and international law aren't ready for them
4 Major Environmental Treaties the U.S. Never Ratified — But Should
Adapt or die. That is the stark challenge to living in the new world we have made
Coles ditches plastic collectible toys in bid to reduce waste tks Kerrie Phipps
Why the Paris Climate Agreement Might be Doomed to Fail
The Darker Side of Tree-Planting Pledges
'Less than 1% probability' that Earth's energy imbalance increase occurred naturally, say Princeton and GFDL scientists
COVID19
Resetting goalposts key to driving success of Phuket Sandbox – tks Scott Toon
Is the Delta Variant Making Younger Adults 'Sicker, Quicker'?
COVID-19 and international borders: I returned from Australia to Rome, where locals can't believe our restrictions tks Megan O'Bierne
Covid third wave: Florida surpasses all-time record for hospital admissions
As paramedics in south-west Sydney we are pushed beyond exhaustion – and into a dystopian world
China Covid: China targets school students to control case surge
Covid crashed Obama's party – should Delta change your plans?
Covid: WHO calls for booster pause to vaccinate poorer nations
Sturgis motorcycle rally is revving up in South Dakota and is likely to be bigger than last year, despite delta variant's prevalence
'There is no going back': experts on what Australia's Covid modelling reveals tks Willie Wahlin
34-year-old Ukrainian dies from COVID-19 complications; 106 new locally transmitted cases in Singapore tks Miguel Bernas
Americans Suffer Pandemic Whiplash as Leaders Struggle With Changing Virus
Wuhan: Chinese city to test entire population after virus resurfaces
Crowded Lollapalooza music festival could bring cascade of Covid cases, experts warn
The Anti-vaccine Con Job Is Becoming Untenable tks Cindi Leong
Lewis Hamilton fears he has long Covid after Hungarian GP exhaustion
Delta Variant Fears Spur More Americans to Get Covid-19 Vaccine
'It's Nowhere Near Over': A Beach Town's Gust of Freedom, Then a U-turn
Australia Covid: Brisbane lockdown after Delta variant cases
Olympics
Tokyo 2020: Olympic athletes struggle with heat at Games
Japan's Indigenous people to perform at Olympics, after being dropped from the opening ceremony
Twitter Is Freaking Out Over Photos Of Tom Daley Knitting In The Olympic Stands
Tokyo Olympics: Chinese nationalists turn on their athletes
Faced with a 'jump off' in Tokyo, these Olympic athletes chose to share gold
Emma McKeon makes Olympic history as Australia wins more gold on record day in Tokyo
Global Politics
Porter's elevation betrays PM's chilling apathy towards survivors tks Phillipa Edwards
Hayes breaks down Trump's 'unnervingly plausible path' to stealing the election
Vitaly Shishov: Head of Belarus exiles group found dead in Ukraine
Top Republicans move to protect Trump from Capitol attack fallout
Mexico sues US gun manufacturers over arms trafficking
Assembly Speaker Says Governor Can No Longer Remain in Office
Trump Has Built War Chest of More Than $100 Million
Business and Technology
Sky News Australia barred for week by YouTube over Covid misinformation
Michael Pascoe: Thank art for Australia's top economy tks Phillipa Edwards
Americans Are Willing to Take Pay Cuts to Never Go Into the Office Again
 NASA, Boeing Scrub Launch of Starliner Space Craft for Second Time in Week
Bad news CEOS: You're less important for your company's success than you think
Massive 2.5bn-baht missile agreement put on ice
Social issues (#BlackLivesMatter) and humanity
Swiss woman found dead in Phuket sandbox
The surprising benefits of talking to strangers tks Kerrie Phipps
Groups denounce Disney's Scarlett Johansson response as a "gendered character attack"
World Day Against Trafficking in Persons 2021 – Arise tks Andrew Psarianos
Census time to mark 'No Religion' tks Phillipa Edwards
Passion, humour, history
Sharks from above: Filming 'friendly' encounters in Sydney
Victorian-Era Orgasms and the Crisis of Peer Review
A Dyson Sphere Could Bring Humans Back From the Dead, Researchers Say
Macaques at Japan reserve get first alpha female in 70-year history tks Willie Wahlin
Bennifer 2.0: How Jennifer Lopez and Ben Affleck got us talking again
Let me know if anything jumped out at you?
Cheers
Andrea
Uncommon Courage – my new book – is available
You can buy it on Amazon, Apple Books, Barnes & Noble, Smashwords, Rakuten Kobo, and Scribd.
Do check out my new Website uncommon-courage.com.
Come and join the conversation in my new Facebook Group Uncommon Courage.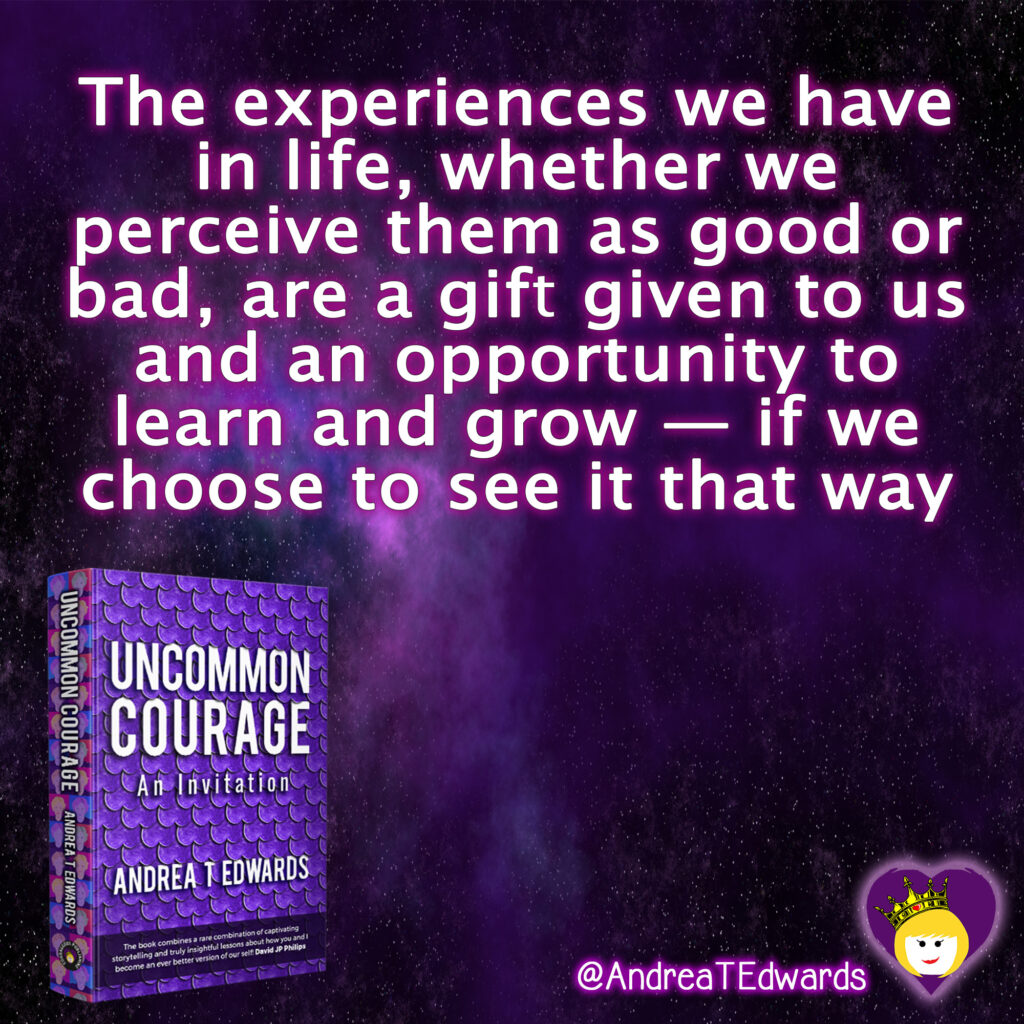 Connect with me
Website, LinkedIn, Twitter, Facebook, YouTube, Instagram, Medium, SlideShare, Amazon.
18 Steps to an All-Star LinkedIn Profile
Listed by Book Authority in the 100 Best LinkedIn Books of All Time and 22 Best New LinkedIn eBooks To Read In 2021 categories. Grab it today if you want to take your professional presence to the next level! When it comes to LinkedIn, it really is time to ask — can you really afford not to have this book in the hands of every employee?
Feedback
Have I done a great job for you? Can you write a reference on my LinkedIn profile or on my Google Business page? If not for me, why not write one for someone else who inspires you or has helped you? Join the #GivingEconomy
Check out Second Nature Social on my YouTube channel.
Want proof social leadership transforms business and attracts customers? Check out this case study with IBM Asia Pacific.