A year on. This time last year I went into my first quarantine period. I had two weeks off in between and then the whole of Thailand locked down. We were slow to emerge too. It was weeks after it was officially over before we came back out into the world. Most of us were very hesitant.
For my family, it has not been a bad experience going through the pandemic from Thailand. The government has done an amazing job keeping it under control, but on the other side, it has been a disaster economically.
It is very alarming to see the scale of impact on the local community in Thailand. It is quite simply devastating. All developing countries around the world are experiencing this, and while so many of the developing countries did what was needed to get it under control, it is the global response that always mattered.
Read this: Focus on food security
Read this: Travel's Covid-19 Blues Are Likely Here to Stay—'People Will Go Out of Business'
And then this: Pfizer-BioNTech Shot Stops Covid Spread, Israeli Study Shows. Not peer reviewed, but promising.
By allowing it to grow as it has, with mutations and variations becoming a more severe threat, the people struggling the most will now have to struggle for longer. Getting through the first year was hard, but all economists suggest, 2021 is going to be so much worse.
And that is why, every week, I include charities to help people in developing countries get through this time. There is so much help needed, so if you are still working, still stable, and still capable, please donate where it makes sense to you. It really is time to lend a helping hand, but not just once, every month if you can.
If you can't afford to support financially, volunteering your time is always valuable too. Equally, sharing information on social media that matters is a great contribution. You could share creative ways to make money. Mental health advice and tips. Gardening tips. And more. There is much that is needed in the world right now.
Friends content
One Year On… Natalie Turner wrote this wonderful blog, reflecting back on the year. Worth a read.
How do you know that your presentation is successful? And the fabulous Meenakshi Sarup shared these great insights, which I found incredibly valuable. Check it out.
Charity
And here are those charities. Before you scroll, please, if you can donate, donate, donate!!! Some suggestions World Food Program., UN Refugee Program, PowerOf , Kiva.org, Soi Dog Foundation. If you can afford to be generous, now is the time to help your fellow human.
Content to read
And here's the content I've been reading this last week. Scan the headlines, read the ones that jump out at you, read or watch them all. Knowledge is power, and global knowledge is even more powerful.
Climate Crisis / 6th Mass Extinction
Watch this: Attenborough gives stark warning on climate change to UN
COVID-19 outbreak: How we deal with animals and the environment threatens human health
Why Greenpeace is dropping huge boulders into the sea tks Claude Calleja
FEMA flood insurance rates could spike for some, new study shows
Texas freeze shows a chilling truth – how the rich use climate change to divide us
'Something bit my butt': Alaska woman using outhouse attacked by bear
Ranked: the environmental impact of five different soft drink containers tks David Lim
Climate crisis hits 'worst case scenario' levels – Environment Agency head
Workers clear 'huge, disgusting' fatberg from London sewer
5 questions to ask about any climate change solution, from Bill Gates tks Richard Lowe
Current Atlantic Meridional Overturning Circulation weakest in last millennium
New Zealand: Pilot whales refloated at stranding spot
Poaching is sending the shy, elusive pangolin to its doom
Fertility rate: 'Jaw-dropping' global crash in children being born tks David Lim
Fossil Fuel Emissions Responsible for 1 in 5 Deaths
It's been 5 years since the Paris Agreement was adopted – here's where we stand today
It's snowing … in Saudi Arabia! tks Bob Hooey
COVID19
Covid US death toll: Imagining what 500,000 lost lives look like
New 'Finnish' Covid strain discovered may not show up in tests – and could be spreading undetected
After a year of death and solitude, Italy is a sober, serious place
When Could The United States Reach Herd Community? It's Complicated
Gwyneth Paltrow: NHS boss urges caution over star's long Covid regime
Covax vaccine-sharing scheme delivers first doses to Ghana
Periodontitis shown to be a risk factor in Covid-19 severity. Learn how to emphasise gum disease prevention with your patients.
See How Covid-19 Has Tested the Limits of Hospitals and Staff
Meghan McCain: Replace Dr. Fauci With Someone Who 'Understands Science'
A Ripple Effect of Loss: U.S. Covid Deaths Approach 500,000
Covid: Anti-vaccination protests held in Australia ahead of rollout
Global Politics
Jamal Khashoggi: US says Saudi prince approved Khashoggi killing
Ex-Security Officials Spread Blame for Failures of Capitol Riot
CPAC Cancels Speaker at 'America Uncanceled' Conference tks Eylard Wurpel
4 More States Propose Harsh New Penalties For Protesting Fossil Fuels
Tough Sanctions, Then a Mysterious Last-Minute Turnabout
Supreme Court Denies Trump's Final Bid to Block Release of Tax Returns tks Frank Roberts
State GOP lawmakers propose flurry of voting restrictions to placate Trump supporters, spurring fears of a backlash
Myanmar coup: witnesses describe killing of protesters as unrest continues
Trump gears up for war with his own party
Biden, Warnock, and the resurgence of the liberal Christian tks Denise Chai
Business and Technology
Farfetch reaches profitability after 12 years
Entire school board resigns after accidental public livestream
Travel's Covid-19 Blues Are Likely Here to Stay—'People Will Go Out of Business'
Ken Ham: The Perseverance Rover's Budget Should Have Been Spent on Creationism
Scientists Achieve Real-Time Communication With Lucid Dreamers in Breakthrough
Can I be the first to report that social media is dead?
Social issues (#BlackLivesMatter) and humanity
Brazilian butt lift: behind the world's most dangerous cosmetic surgery
I'm Exhausted From Trying To Be The 'Right' Kind Of Black Girl At Work Tks Muchanga Zebron
Cattle stranded on ship in Spain must be destroyed, say vets
China court orders man to pay wife for housework in landmark case
El Chapo's wife Emma Coronel Aispuro arrested in US over 'drug trafficking'
Woman admits killing maid; starved her to 24kg and assaulted her almost daily in 'utterly inhumane' case tks Cheryl Tan
Prince Philip has infection and is set to stay in hospital 'for several days'
Where Have All the Houses Gone? – The New York Times
7 Truths About Women and Money
S'pore pastor apologises after asking girls to dress modestly to prevent men's 'lustful thoughts' tks Shawn Lim
I, Too, Require Payment Not to Rap tks Barry Graubart
Home schooling: 'I'm a maths lecturer – and I had to get my children to teach me'
The rise of the spornosexual, the more hardcore, body-obsessed version of metrosexuals tks Kevin Cottam
Biden, Warnock, and the resurgence of the liberal Christian tks Denise Chai
Passion, humour, history
Keep it down! Why sales of silent sex toys are surging
Prince Harry defends Netflix's The Crown in James Corden interview
Tiger Woods car crash: Golfing great 'awake and responsive' following surgery
Gillian Anderson will play Eleanor Roosevelt in new series about first ladies tks Gina Giachetti
Bird flu: humans infected with H5N8 strain for first time in Russia
Boeing 777: Dozens grounded after Denver engine failure
US plane scatters engine debris over Denver homes
An Afternoon with Prince Harry & James Corden
Let me know if anything jumped out at you?
Cheers
Andrea
18 Steps to An All-Star LinkedIn Profile
This book is the starting point for LinkedIn success. It has everything you need to reach All-Star!! You can buy it on Amazon.com Amazon.co.uk Amazon.in and Flipkart. It's also available as an eBook on Amazon Kindle, Kobo, Google Play and iBooks.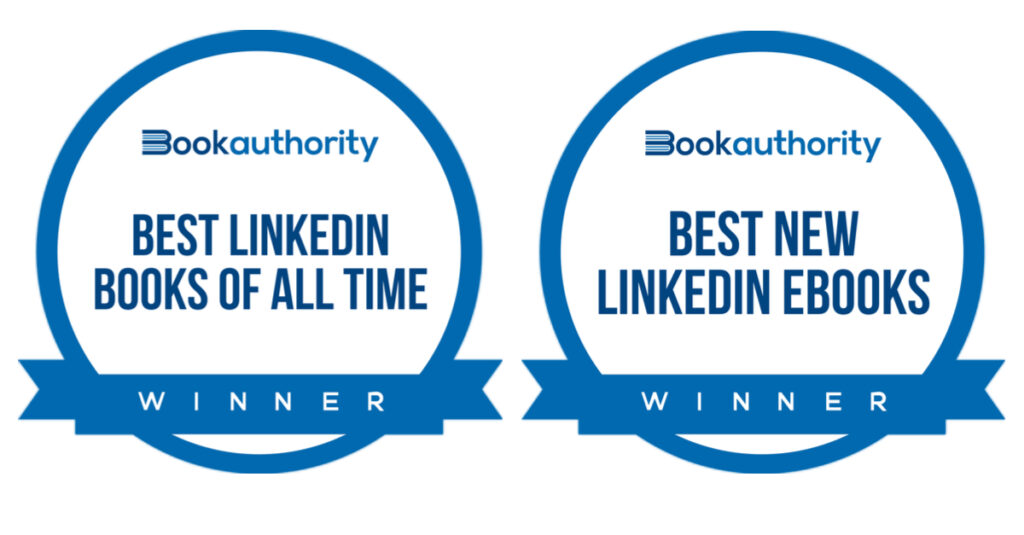 Check out Second Nature Social
This is a new series, designed to help beginners get up to speed with everything necessary on social media. Follow my YouTube channel and see the latest.
Are you a Social CEO?
I'm proud to be a contributing author to The Social CEO: How Social Media Can Make You A Stronger Leader. You can order it on Amazon today.
Want to claim your stage?
Check out our co-authored Best Selling Book – Unleash Your Voice – Powerful Public Speaking for Every Woman – proud to be part of this too!
Want proof social leadership transforms business and attracts customers?
Check out this case study with IBM Asia Pacific. Incredible results.
Want to be a super star online?
Don't know where to start, check out my e-learning course How to build a rock star personal brand today.
I believe it's time for all of us to embrace our voice and embrace the future. We do this by working and living 'out loud' with meaning, intention, integrity and by being true to ourselves. If you own your voice, you own your future.
Connect with me
If you like my style and what I talk about, feel free to follow me on any of these platforms on social media.
My blog andreatedwards.com
Twitter @AndreaTEdwards
LinkedIn AndreaTEdwards
LinkedIn The Digital Conversationalist
Facebook AndreaTEdwards
YouTube AndreaTEdwards
YouTube Uncommon Courage
SlideShare AndreaTEdwards
Medium AndreaWTBEdwards
Instagram AndreaWTBEdwards