This time last year, I had just attended the Queen and Adam Lambert concert in Melbourne, with my sister and two awesome pals from my childhood. It was definitely a kind of magic.
On my flight home, due to a 40 minute lay-over in Singapore, I had to go into quarantine on my return to Phuket, and then the whole family had to go into quarantine too – I was popular ?. It wasn't long before the entire island of Phuket shut down for a few months.
Do you remember that time? I remember being stunned for weeks at the huge, dramatic shift in the world. I couldn't stop reading, watching, learning, and of course, here we are nearly 12 months later, and I still feel a little stunned – mainly at how crazy this time has been. Mainly at how crazy humanity has been in facing up to this crisis.
This initial period of being stunned was the reason I started doing my Weekend Reads. I saw the Infodemic start. I saw the sharing of information, opinions, ideas and different narratives that I knew would make this situation worse. I wanted to play my part in trying to counter the obvious damage being done.
Did I make a difference? Well I believe you only have to change one mind or one heart to make a difference, so yes, I have. I think we can all contribute and make a difference, by raising our voices and sharing meaningful information with the world – especially verified information when it comes to Covid19 and other issues that hit the headlines this last year.
I'll also continue with my Weekend Reads, because knowledge is everything. Unity is everything too, but when the information channels are so opposing, it's hard to even imagine unity is possible. However, if we stand a chance of making it through this crisis, we have to come together. I will always believe we can. You?
Friends content
I'm very grateful to Gina Romero this week. First this article was published: Unconventionally: The Many Voices of Andrea T. Edwards
And then today, we went live with our interview. Let me know what you think when you have a chance to watch it? Thank you Gina. And please everyone, subscribe to Unconventionally and support the work Gina is doing for women all over the world.
Finally, I published this blog this week. If you know anyone in the mental health space, please pass this to them. We need them speaking up and active, helping to address this issue – Calling all mental health professionals to lead socially
Charity
Before you scroll, please, if you can donate, donate, donate!!! Some suggestions World Food Program., UN Refugee Program, PowerOf , Kiva.org, Soi Dog Foundation. If you can afford to be generous, now is the time to help your fellow human.
Our community is working hard to ensure no one starves at this time: Phuket Opinion: Feed the hungry
Content to read
And here's the content I've been reading this last week. Scan the headlines, read the ones that jump out at you, read or watch them all. Knowledge is power, and global knowledge is even more powerful.
Climate Crisis / 6th Mass Extinction
How the polar vortex creates record low temperatures and winter storms
Bill Gates Has a Master Plan for Battling Climate Change
Making Peace With Nature | UNEP – UN Environment Programme tks Samantha Gayfer
U.S. Trade Authorities Deal Blow To Biden's Electric Vehicle Plans
Trump's California water plan troubled federal biologists. They were side-lined
150 years of spills: Philadelphia refinery clean-up highlights toxic legacy of fossil fuels
Texas grid fails to weatherize, repeats mistake feds cited 10 years ago
Texas weather: Residents told to boil tap water amid power blackouts
No, frozen wind turbines aren't to blame for Texas' power outages tks Michelle Giamusso Regal
Winter Storm and Texas Power Outage Map
Ice skaters urged to stay off Europe's thawing lakes
Coronavirus, Hunger And The Crisis With A Janus Face
Should Zoos Still Exist or Not? The Arguments For & Against Zoos tks Vicki Kiely
Frozen Wind Farms Just a Small Piece of Texas's Power Woes
My new climate book is almost here tks Sally Foley Lewis
Fukushima: Powerful earthquake rocks Japan weeks from disaster anniversary
Researchers rethink life in a cold climate after Antarctic find
Bill Gates on avoiding a climate disaster – tks Tim Wade
COVID19
Some Covid-19 Vaccines Are Effective After One Dose, Can Be Stored in Normal Freezers, Data Show
The fast-spreading coronavirus variant is turning up in US sewers
'Encouraging' signs for Covid vaccine as over-80s deaths fall in England
Melbourne's third lockdown was a five-day concentrated dose of 2020's festering media bullshit tks Phillipa Edwards
The Implications of COVID-19 for Mental Health and Substance Use
Covid-19: How did a volunteer panel react when we showed them an anti-vax video?
Coronavirus Mutations In Boston Patient May Hold Clues To Variant Origins
Alan Kohler: What the hell is going on with vaccines and quarantine? tks Phillipa Edwards
Bill Gates' daughter Jennifer jokes about conspiracy theory after getting Covid-19 vaccine
Global Politics
'Covering up the rape of a woman is bad because it could upset her dad' says PM
Ted Cruz Is No Hypocrite. He's Worse. tks Patrice Robinet
Republicans Struggle to Derail Increasingly Popular Stimulus Package
Manhattan D.A. Recruits Top Prosecutor for Trump Inquiry
Texas Senator Ted Cruz flew to Cancun, Mexico, amid weather crisis
PM says allegations of rape made by Liberal staffer are 'deeply distressing'
Trump's impeachment trial through the eyes of House Democrats trying the case
New Zealand lashes at Australia in citizenship row over terror suspect
Adam Kinzinger's Lonely Mission
America Must Become a Democracy
Myanmar coup: Aung San Suu Kyi faces new charge amid protests
Trump impeachment: Senate falls short of majority needed to convict
Princess Latifa: UN asks for proof that Dubai ruler's daughter is alive
Business and Technology
MGM Resorts returning several Las Vegas properties to full operations in March
Facebook blocks Australian users from viewing or sharing news
Ban on New Foreign Workers Left U.S. Jobs Unfilled, Even in Covid Downturn
Why I'm not on Clubhouse (and why I'm torn up about it) tks Andy Lopata
As Texas deep freeze subsides, some households now face electricity bills as high as $10,000 tks Denise Chai
Social issues (#BlackLivesMatter) and humanity
Is rape ever going to become a man's problem? tks Phillipa Edwards
2 Domestic Violence Shelters Evacuate Women and Children After Damaging Pipe Bursts
Podcast: Brené with Melinda Gates on The Moment of Lift – well worth a listen
WTO | 2021 News items – History is made: Ngozi Okonjo-Iweala chosen as Director-General
Rush Limbaugh, Bigoted King Of Talk Radio, Dies At 70
I Tracked Down The Girls Who Bullied Me As A Kid. Here's What They Had To Say.
Guinea declares Ebola epidemic: First deaths since 2016
'Leftist Scum' Memer Raised $400K for Planned Parenthood as a Special Tribute to Rush Limbaugh
Hervé Gourdel: Man sentenced over French tourist's killing
Demi Lovato 'had three strokes and a heart attack' after 2018 overdose
Colin Kaepernick Netflix production ramps up security after alleged threat from Proud Boys
Childish things – I'm spending more time than ever with my children. No one is enjoying it
Passion, humour, history
Meet NASA's Swati Mohan, star of Perseverance rover's epic Mars landing
Your big break tks Kerrie Phipps
Harry and Meghan not returning as working members of Royal Family
Kim Kardashian 'files to divorce Kanye West'
Let me know if anything jumped out at you?
Cheers
Andrea
18 Steps to An All-Star LinkedIn Profile
This book is the starting point for LinkedIn success. It has everything you need to reach All-Star!! You can buy it on Amazon.com Amazon.co.uk Amazon.in and Flipkart. It's also available as an eBook on Amazon Kindle, Kobo, Google Play and iBooks.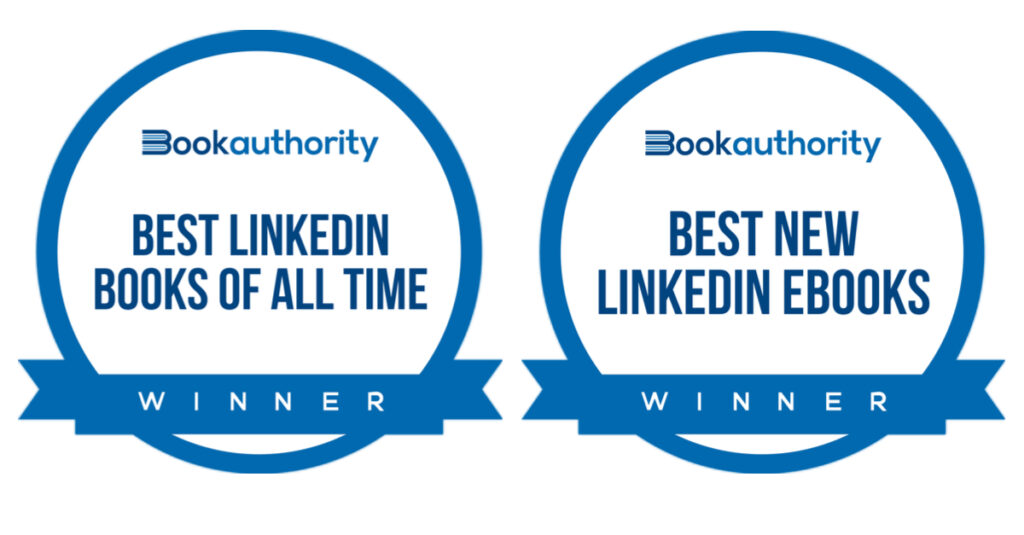 Check out Second Nature Social
This is a new series, designed to help beginners get up to speed with everything necessary on social media. Follow my YouTube channel and see the latest.
Are you a Social CEO?
I'm proud to be a contributing author to The Social CEO: How Social Media Can Make You A Stronger Leader. You can order it on Amazon today.
Want to claim your stage?
Check out our co-authored Best Selling Book – Unleash Your Voice – Powerful Public Speaking for Every Woman – proud to be part of this too!
Want proof social leadership transforms business and attracts customers?
Check out this case study with IBM Asia Pacific. Incredible results.
Want to be a super star online?
Don't know where to start, check out my e-learning course How to build a rock star personal brand today.
I believe it's time for all of us to embrace our voice and embrace the future. We do this by working and living 'out loud' with meaning, intention, integrity and by being true to ourselves. If you own your voice, you own your future.
Connect with me
If you like my style and what I talk about, feel free to follow me on any of these platforms on social media.
My blog andreatedwards.com
Twitter @AndreaTEdwards
LinkedIn AndreaTEdwards
LinkedIn The Digital Conversationalist
Facebook AndreaTEdwards
YouTube AndreaTEdwards
YouTube Uncommon Courage
SlideShare AndreaTEdwards
Medium AndreaWTBEdwards
Instagram AndreaWTBEdwards