Last week, the media frenzy around Omicron was subdued, which was exactly the right approach, because it was still too early to know what we were dealing with. This week, as you may have noticed, all bets are off as a wave crashed around the globe at intense speed. It's really been quite mind boggling watching what's happened and how quickly.
Even now, we're still not sure what we're dealing with and based on UK numbers, it will be after Christmas before we know the real impact, measured in hospitalisation and deaths.
The news coming out of South Africa is not providing conclusive data we can reference either, because it's not an equal comparison. The average age in South Africa is low 20s, in the UK it's 40s. Malnutrition is a reality for many being impacted in South Africa, whereas in Western nations it's underlying health conditions.
One headline below is: Omicron variant multiplies 70 times faster in airways than Delta. The essence of the report is, compared to Delta, Omicron multiplies itself 70 times more quickly in tissues that line airway passages, which may facilitate person-to-person spread. However, in lung tissues, Omicron replicates 10 times more slowly than the original version of the coronavirus, which might contribute to less-severe illness.
Is this right? We still don't know, because it's under peer review.
We've seen the UK report record cases this week. On Wednesday, it recorded the highest number of daily Covid19 cases since the beginning of the pandemic, with 78,610 reported. In the last 24 hours, it's gone up to 93,045 cases.
To give you comparison, the previous record was 68,053 on 8th January – when the UK was in lockdown, and before widespread vaccine access was available.
The US is starting to take off too. Not to forget, it hit 800,000 deaths this last week, and this means one of every 100 older American has died since the pandemic began.
My recommendation, keep an eye on Portugal. With almost 88% of Portugal's population fully vaccinated, and booster shots well underway, what happens there is a story the world is watching.
The key messages coming through
We've underestimated this virus before, let's not make the same mistake again
The message of caution is very strong, with some saying this is the most serious stage of the pandemic to date
And be patient, we still won't know how serious this is for a few weeks!
With that, for the first time since publishing my Weekend Reads, I'm going to take two weeks off. Like many, I feel exhausted from this year and these last few months have been intense. So it's time to take a break and give myself space to think, reflect, and hopefully have a few epiphanies about the future.
If we don't speak, have a happy and safe festive season, and here's to a better year in 2022.
Friend's content and mine
The Courage to Apply Wisdom, Logic, and Grace Within the Law I loved this article by Avi Liran. So much wisdom and insight in here. Have a read.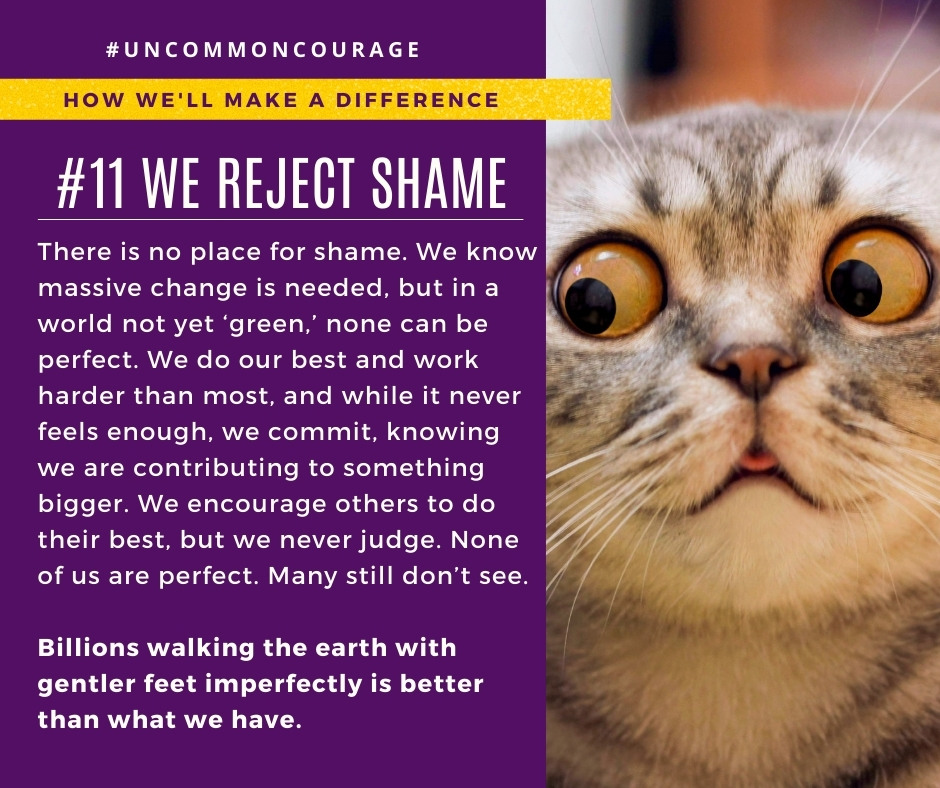 Donation time
If everyone gave #just10percent of their time, talent, money or voice, we'll change the world. Can you donate? Make it a regular donation to the World Food Programme. Help us feed people in Phuket or donate to the UN Refugee Program, PowerOf , Kiva.org , Soi Dog Foundation. It's a time for giving and taking care of each other.
Content to read
And here's the content I've been reading this last week. Scan the headlines, read the ones that jump out at you, read or watch them all. Knowledge is power, and global knowledge is even more powerful.
Climate crisis
Super typhoon causes devastation as it rips through Philippines
Arctic heat record is like Mediterranean, says UN
The Great Opportunity: Redesigning Cities for a Sustainable Future
The woman building a retail community around sustainable fashion and beauty brands tks Susannah Jaffner
How we get tree planting wrong – video
Super typhoon Rai: Philippine tourist island Siargao among areas hit
Singapore assesses financial sector climate risk
'$22-Trillion Time Bomb' Ahead Unless Banks Drop High-Carbon Investments, Moody's Warns
Why the next big entrepreneur must come from climate tech tks Samantha Gayfer
'Trying to tell us something': Climatologist says 2021 a weather year like no other
The climate crisis is killing migrants trying to cross the US border, study finds
Sailing away: superyacht industry booms during Covid pandemic tks Kevin Cottam
The jet stream took a sharp turn, and the US got unprecedented tornado weather in December
Above average temperatures to end the week
Human Rights at the Center of the Energy Transition
Tornado, storm death toll at 90 after Ky teen's body found
Kentucky tornadoes: Race to find missing in flattened US towns
California Beekeepers Triumph Against Deadly Pesticide
Biden Promised to Stop Oil Drilling on Public Lands. Is His Failure to Do So a Betrayal or a Smart Political Move?
Hydrogen Is Not A Fuel, It's A Cult
Aerials show aftermath of deadly Kentucky tornadoes
Watch humanity ruin the oceans: Shocking NASA animation shows how plastic moves around the Earth's seas before forming giant 'garbage patches'
More than 70 killed in Kentucky's worst ever tornadoes
Why climate lawsuits are surging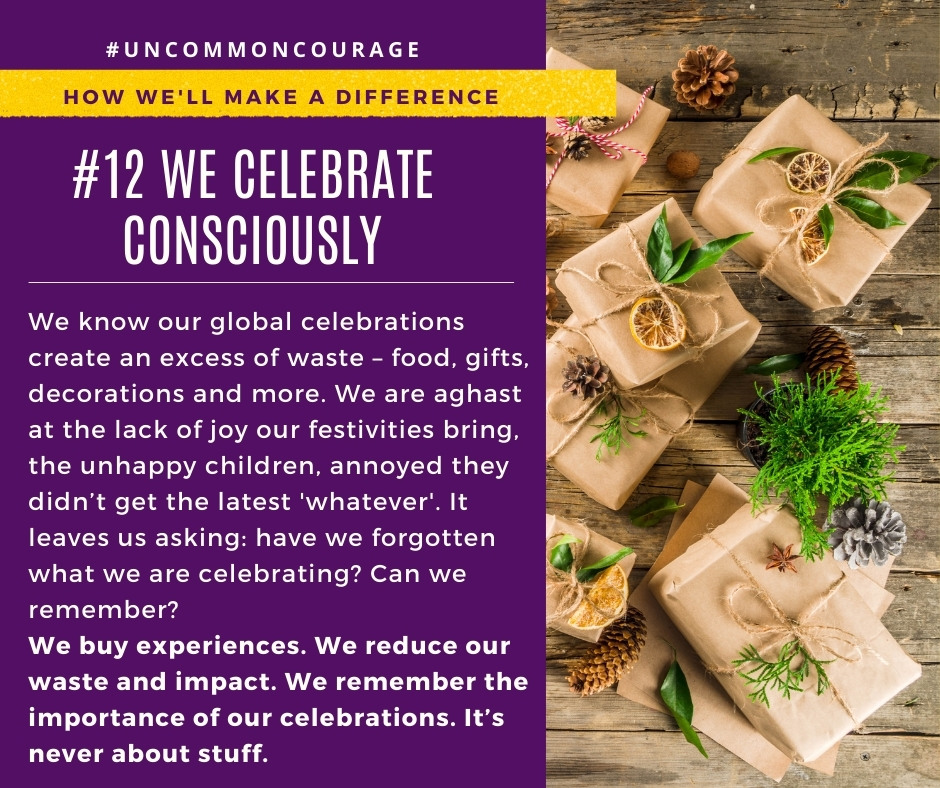 Covid
Omicron may be less severe in South Africa. That may not be the case for the U.S.
Omicron variant multiplies 70 times faster in airways than Delta: study
South Africa sees fewer hospitalisations as Omicron cases surge
Covid-19: Omicron spreading at lightning speed – French PM
Airline CEOs Tell Congress We Don't Need Masks On Planes, Get Factchecked By Flight Attendant Union President
Major changes to NSW contact tracing, as COVID cases spiral
Portugal has one of the top vaccination rates but isn't taking chances with omicron : NPR
We calculated the impact of 'long COVID' as Australia opens up. Even without Omicron, we're worried
Omicron: What can we learn from South Africa's experience so far?
COVID-19 in the UK: We're so fucked tks Phillipa Edwards
CDC Recommends Pfizer, Moderna Covid-19 Vaccines Over J&J's
Huntsman spider interrupts Australian Covid press briefing
Covid: New UK cases record as Whitty warns worse to come
OMICRON: Fully vaccinated couple who dined at 4 restaurants among 3 new cases preliminarily positive for the variant
Portugal has one of the top vaccination rates but isn't taking chances with omicron tks Lisa Larson Lee
Well, Guess It's About Time to Get COVID
Does catching Covid give you more immunity than being vaccinated?
We're Living Through the 'Boring Apocalypse' tks Wendy Tan
Scientists Are Racing to Gauge the Threat of Omicron
COVID-19 cases rise as Omicron hits Hunter pubs, hotels and venues after Argyle House cluster grows tks Leah Hannan
Across the World, Covid Anxiety and Depression Take Hold
As U.S. Nears 800,000 Virus Deaths, 1 of Every 100 Older Americans Has Perished
Cyril Ramaphosa: South Africa president being treated for Covid
Covid: Boris Johnson sets new booster target over 'Omicron tidal wave'
Covid Booster Shot Increases Vaccine Effectiveness To 71%-75% Against Omicron, U.K. Scientists Say
Covid: First people in UK hospitals with Omicron variant
Global politics
It is crunch time for humanity. We need everyone to start leading like a woman tks Phillipa Edwards
Who Just Gave Trump $1 Billion? Let's Find Out.
Boris Johnson urged to make changes after North Shropshire by-election defeat
Russia Ukraine: Moscow lists demands for defusing Ukraine tensions
Will the Mark Meadows Revelations Change the January 6th Investigation? – Podcast
Merkel leaves work to do with mixed climate legacy
In Bid for Control of Elections, Trump Loyalists Face Few Obstacles
Business and technology
29 Big Ideas that will change our world in 2022
Meta (Facebook) bans seven surveillance-for-hire firms for malicious activity
What Elon Musk as 'Person of the Year' says about us
Racists and Taliban supporters have flocked to Twitter's new audio service after executives ignored warnings
Elon Musk has been named Time's 2021 Person of the Year
3 Practical Ways to Be More Productive tks Samantha Gayfer
Exclusive: Facebook owner is behind $60 mln deal for Meta name rights
Former McDonald's C.E.O. Repays Company $105 Million
We minted and sold an NFT for $1,100. Here's what we learned
And Just Like That Peloton resurrects show character
Shareholders Press Facebook for Governance Changes
Elon Musk, CEO of Tesla and SpaceX, is Time's Person of the Year
Apple Is About to Make Stock Market History With a Record-Breaking Market Cap
Exploring the world of NFTs – speaking with Charu Sethi
Female founders are crashing the billionaire club
Rideshares in the sky by 2024: Joby Aviation bets big on air taxis tks Graham Harvey
Social issues and humanity
Bouncy castle fall: Australia mourns 'terrible tragedy' after children killed
5 children die in bouncy castle accident in Australia
Unwinding Anxiety – Jud Brewer – Podcast
Holiday Magic Is Made By Women. And It's Killing Us. Tks Lisa Larson Lee
Conversations and Conversions at the Portable Planetarium
On the front line as Afghan children battle malnutrition and measles
Michael J. Fox reflects 30 years after Parkinson's diagnosis: "I still am Mr. Optimist"
After an Afghan girl convinced the Taliban to reopen schools, she was pulled out of school over safety concerns
Muted. Argue with yourself tks Phillipa Edwards
Elon Musk Says That Politically, He's a "Utopian Anarchist"
The price of 'freedom': How anti-lockdown protest leaders make money from the movement tks Phillipa Edwards
Passion, humour, history
Maria Ressa at the Nobel Peace Prize awarding ceremony – must watch
Solar Probe made history by becoming the first spacecraft to have "touched the Sun"
Betty White turns 100 next month, and you're invited to her birthday party, sort of
22 Gorgeous New Hotels For Travel In 2022 And Beyond Tks Scot Toon
You can now travel from Lagos in Portugal all the way to Singapore, say rail
After a terrible crash, UQ student Anjali's graduation hopes seemed shattered. But a vision kept her going tks Muriel Muriel
The Graham Norton Show 2021 – I found this guy amazing
Let me know what jumped out at you? Or share with me what you're reading? I love that!
Cheers
Andrea
Uncommon Courage – my new book – is available
You can buy it on Amazon, Apple Books, Barnes & Noble, Book Depository, Booktopia, Smashwords, Kobo, Gardners, Odilo and Scribd.
You can read the reviews, including a five-star review on ReaderViews, an excellent one on Booklife, and I'm collating reviews on my Website too. Have a look and grateful to everyone who has written or recorded one.
Come and join the conversation in my new Facebook Group Uncommon Courage.
Connect with me
Website, LinkedIn, Twitter, Facebook, YouTube, Instagram, Medium, SlideShare, Amazon.
The Know Show
Check out The Know Show. It's a weekly wrap up of the news!
Listed by Book Authority in the 100 Best LinkedIn Books of All Time and 22 Best New LinkedIn eBooks To Read In 2021 categories. Grab it today if you want to take your professional presence to the next level! When it comes to LinkedIn, it really is time to ask — can you really afford not to have this book in the hands of every employee?
Feedback
Have I done a great job for you? Can you write a reference on my LinkedIn profile or on my Google Business page? If not for me, why not write one for someone else who inspires you or has helped you? Join the #GivingEconomy
Check out Second Nature Social on my YouTube channel.
Are you a Social CEO? The Social CEO: How Social Media Can Make You A Stronger Leader.
Want to claim your stage? Unleash Your Voice – Powerful Public Speaking for Every Woman
Want proof social leadership transforms business and attracts customers? Check out this case study with IBM Asia Pacific.
Want to be a super star online? Check out my e-learning course How to build a rock star personal brand.