You can find the original review here on Reader Views.
"Uncommon Courage" by Andrea T. Edwards will inspire you to think deeply about yourself, positively impact your emotions, and define what truly matters to you. As a woman who has lived an interesting and influential life, Andrea has great wisdom to pass on to her readers. Whether you're a mother with a child requiring special needs, someone who wants to save the earth, or just find a way to expand your point of view, this book will speak to every part of you, and then some.
"The author has an amazing spirit. Her positivity, care, and encouraging voice overwhelmed the pages and made it easy for me to connect with her. Although she doesn't share many of my personal views, I found her to be mostly accepting of other viewpoints and be everything you would want your opposite to be. She promotes open thought, gentle debate, and inspires positive interactions and understanding amongst all peoples. As our world becomes more and more inclined towards censorship and silencing debates, I found most of what she had to say very enlightening, and I wish more people would follow suit with this line of thinking.
"I also really enjoyed her approach to self-improvement. While many self-help books will give you a list of things to do, Andrea instead goes right to the source, which is you. How can you move forward if something inside is holding you back? I loved the way she teaches you to analyze your emotions and figure out what is causing the negativity. We all could use this sort of personal analysis, so I applaud her for focusing so much on this neglected area of our lives.
"The range of topics she discussed was pleasantly surprising. While some might consider the number of topics she touched on lacking in focus, I found it kept my attention, even if some topics did not really apply to me. One chapter might focus on attracting your perfect life partner (something she has experienced personally), while another may center on the environment, raising children, or how to improve your thoughts with positive thinking. I found the mix of topics relevant and applicable to many types of people.
"Nearly every chapter has exercises at the end to help you engage with the topics and achieve personal growth, so people who enjoy homework will not be disappointed. Most of her advice applies to everyone, so I enjoyed the level of inclusivity she achieved. If you're looking for a book that combines advice and wisdom with fun and surprises, look no further. This is a great book for anyone who wants to make themselves a more positive force in their sphere of influence."
Andrea T. Edwards
Courageous Publishing (2021)
ISBN: 9781737294412
Reviewed by Chelsy Scherba for Reader Views (10/2021)
Very grateful to Chelsy, especially as she didn't agree with me. If I can reach across the aisle, I am very happy. Thank you so much.
Cheers
Andrea
Uncommon Courage is available
You can buy it on Amazon, Apple Books, Barnes & Noble, Book Depository, Booktopia, Smashwords, Kobo, Gardners, Odilo and Scribd.
Do check out my new Website uncommon-courage.com.
Come and join the conversation in my new Facebook Group Uncommon Courage.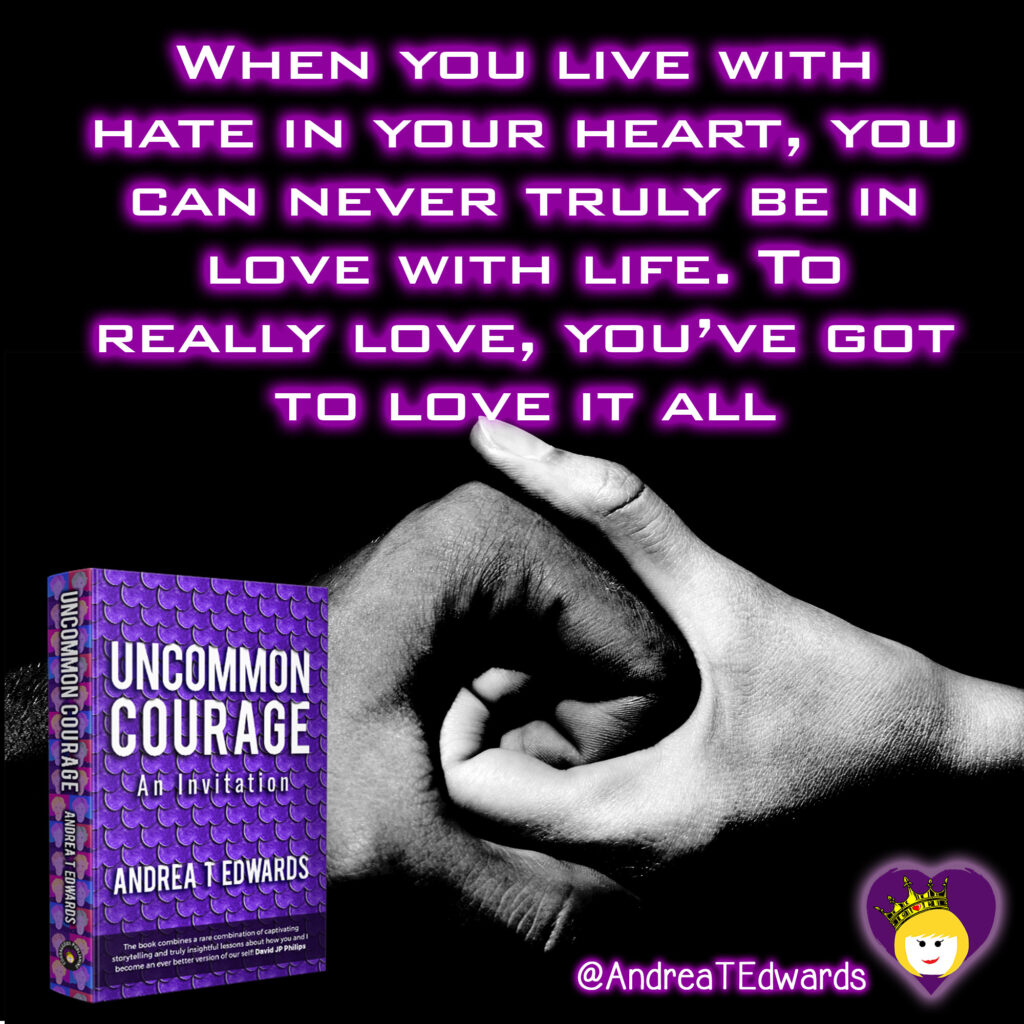 Connect with me
Website, LinkedIn, Twitter, Facebook, YouTube, Instagram, Medium, SlideShare, Amazon.
The Know Show
Check out The Know Show. It's new and a weekly wrap up of the news!
18 Steps to an All-Star LinkedIn Profile
Listed by Book Authority in the 100 Best LinkedIn Books of All Time and 22 Best New LinkedIn eBooks To Read In 2021 categories. Grab it today if you want to take your professional presence to the next level! When it comes to LinkedIn, it really is time to ask — can you really afford not to have this book in the hands of every employee?
Feedback
Have I done a great job for you? Can you write a reference on my LinkedIn profile or on my Google Business page? If not for me, why not write one for someone else who inspires you or has helped you? Join the #GivingEconomy
Check out Second Nature Social on my YouTube channel.
Want proof social leadership transforms business and attracts customers? Check out this case study with IBM Asia Pacific.