Here we go, another intense week, and one thing I am understanding is many many people are struggling with the size of the shift the world is going through, and facing this change is overwhelming. I completely understand. It is. It's a HUGE time for all of us.
There are many stories or themes I could focus everyone's attention on, and the global food catastrophe has certainly been taking my attention this week, but I want to highlight one article that I believe is very much worth everyone's time – although this is not a happy read.
The article to look out for is: How countries can respond to a perfect long storm, which appeared in todayonline.com. Thank you to Eugene Wee for bringing this to my attention.
It's a transcript of Singapore Senior Minister Tharman Shanmugaratnam, who spoke this week on how countries can navigate the current problems, as well as the "five fragilities" the world faces. Here's a snippet of what he says.
Five Fragilities
UKRAINE – there is no realistic prospect of a trajectory with a good outcome coming out of the war, or that leaves any major country better off than before. It is only a question of how bad the outcomes will be. The situation will likely get worse before it can get better, but none of the trajectories is going to lead the world to a better place.
INFLATION – beyond Ukraine itself, it is the ramifications for the world that we should be most concerned about.
CLIMATE – It is no longer possible to make the adjustments needed to tackle the climate crisis without ensuring energy security. The Ukraine war has forced that.
GLOBAL HEALTH SECURITY – a real challenge that we have to prepare for. The pathogens are coming. The risks have been accentuated by global warming, the loss of biodiversity, deforestation, and increased human incursions into the natural world.
LESS INCLUSIVE GROWTH – within and across nations. There is a real risk of rollback in the gains that the developing and emerging world have made in the last 2-3 decades. Expecting other structural shifts — geopolitical instabilities, higher food and energy prices and slower growth, and the fact that both climate change and pandemics will hit the poorest and the most vulnerable countries the hardest.
The country whose politicians I always listen to, are from Singapore. I recommend checking in from time to time for those who don't or have never lived there. An Asian powerhouse, Singapore navigates a unique place on the global stage, between all of the superpowers and the diplomacy in the language is worth listening too.
Friend's content and mine
Kitty Marshall's necklace – a wonderful article from my friend Kate Steele, in honour of International Women's Day. A poignant reminder of our history.
It's International Women's Day and I'm frustrated as hell – I contributed to the IWD22 discussion again, expressing serious frustration with the lack of progress being made, and the fact we have slipped back by a generation in the last two years.
Will you stop supporting live animal shows? – wonderful to host my friend Vicki Kiely on my podcast. Vicki is an activist and a voice for the voiceless. Please listen and let's change how we view the natural world, respecting the magnificent wildlife we share this planet with. It's not for our entertainment.
How I am coping with these challenging times yes a busy week creating content. I decided to record a short podcast talking about how I'm coping in these times and share two strategies.
What can I do to act on the climate crisis? – and I also launched a daily campaign, talking about the actions we can all take to do our bit. I will put the first week into a blog and share that next week, updating it as I go.
Donation time
If everyone gave #just10percent of their time, talent, money or voice, we'll change the world. Can you donate? Make it a regular donation to the World Food Programme. Or donate to the UN Refugee Program, PowerOf , Kiva.org , Soi Dog Foundation. It's a time for giving and taking care of each other.
If you want to support Ukraine
Defend Ukraine – tks Kate Steele
As well as World Food Programme and UN Refugee Program
Content to read
And here's the content I've been reading this last week. Scan the headlines, read the ones that jump out at you, read or watch them all. Knowledge is power, and global knowledge is even more powerful.
Global politics – focus on Ukraine
Ukraine: Zelensky, US ridicule Russian chemical weapons claims
Ukraine President Zelensky: From TV star to wartime leader tks Damian Corbet
What Happened on Day 15 of Russia's Invasion of Ukraine
Ukraine war: Children of the Soviet era running from Russia
Emotions high as EU leaders face up to Putin's war
Zelensky's historic address to UK MPs
Ukraine says it successfully attacked Russian vehicles in Kyiv thanks to a Telegram tip
In appearance from presidential office in Kyiv, Zelensky says Russian forces are 'all criminals'
Ukraine: Are arms shipments from the West making a difference?
Gymnastics: Russian athlete's Ukraine invasion symbol blasted as 'shocking'
West 'didn't act early enough' on Russian threat – Truss
Signs of the Works Conducted by Russia in the field of Military Microbiology with Haemorrhagic Fever Viruses
Food catastrophe and energy
The Future Turns Dark for Russia's Oil Industry
Ukraine war 'catastrophic for global food'
Agricultural commodities prices will soar as trade is hit
Hundreds of bakeries shut in Sri Lanka after cooking gas runs out – not about the Ukraine, but illustrates impact in developing countries. It's already extremely challenging and now, with this war, it will be even more challenging for the developing world.
Column: Europe prepares for high gas prices to last into 2023 tks Michelle Giamusso
The Real Reason Behind Surging Gas Prices
Environment impact
The link between Putin and climate change
A shift to clean energy would halt Russia's petro-thuggery and more tks Susanna Hasenoehrl
Activists Deplore the Human Toll and Environmental Devastation from Russia's Unprovoked War of Aggression in Ukraine
Nuclear
Chernobyl Is Not the Only Nuclear Threat Russia's Invasion Has Sparked in Ukraine
Business
Huawei board members resign over silence on Ukraine
Russia-Ukraine: Is internet on verge of break-up?
3 Russian billionaires resign from board of $22 billion investment firm LetterOne after it locked out 2 Russian oligarchs over the invasion of Ukraine
Over 300 Companies Have Withdrawn from Russia—But Some Remain
PwC and KPMG exit Russia and Belarus in wake of Ukraine invasion
Russia oligarchs: The mega-rich men facing global sanctions tks Steve Johnson
Facebook eases rules to allow violent speech against 'Russian invaders' tks Maeve Henry
Facebook owner defends policy on calls for violence that angered Russia
Here Are Some of the Companies That Have Pledged to Stop Business in Russia
Shell buys cargo of Russian crude loading mid-March from Trafigura
World's largest sailing yacht, Sailing Yacht A, seized tks Adam Taylor
China and economy
Russian economy in 'shock' from unprecedented economic war – Kremlin
The Anti-Dollar Axis tks Richard Turrin
Russian banks rush to switch to Chinese card system
Could China call off the Russian onslaught of Ukraine?
Russia, Belarus squarely in 'default territory' on billions in debt -World Bank
Humanity or lack of
Sex traffickers exploit Ukrainian refugees as dark side of exodus to Europe emerges
Ukraine: First Lady Olena Zelenska condemns Russian 'mass murder'
'Tip of the iceberg': Berliners rally to welcome refugees from Ukraine
Ukraine crisis: how you can help from the UK by donating cash and supplies
Ukraine: Mother of Russian soldier asks 'Whose door should I knock on to get my child back?'
Fake news, propaganda, the information war
The Russians using emojis to evade censors
Ukraine invasion: False claims the war is a hoax go viral
Ukrainians find that relatives in Russia do not believe there is a war tks Miguel Bernas
Deeper reflections
Russia's war has already failed
Yes, the war in Ukraine deserves more attention than Syria or Afghanistan. Here's why. Tks Miguel Bernas
What Does China Think of Putin's War? – The New Yorker Podcast
"How We Should Deal with War in Our Minds" – Part 1
Igor Novikov on Standing His Ground in Ukraine The New Yorker Podcast
Putin's Betting the West Will Break — It's Up to Us to Prove Him Wrong tks Kevin Cottam
By using Ukraine to fight Russia, the US provoked Putin's war
How countries can respond to a perfect long storm tks Eugene Wee – important read and what I've referenced in the introduction.
Don't hand power to dangerous people (even when they really want it) — a modest Buddhist proposal
The curse of history – Campaign Diary: the war in Ukraine in context
Why John Mearsheimer Blames the U.S. for the Crisis in Ukraine
Podcast: The West Wages Economic War on Russia
Other politics
India accidentally fires missile into Pakistan
Whitmer plot underlines growing abuse of women officials
Report to Congress on 2022 Trafficking in Persons Interim Assessment Pursuant to the Trafficking Victims Protection Act
Climate crisis
Residents evacuate after landslide in Sydney's west destroys driveway | 9 News Australia
Climate crisis: Amazon rainforest tipping point is looming, data shows
UN ocean treaty is 'once in a lifetime' chance to protect the high seas
Microsoft's Pursuit of Climate Goals Runs Into Headwinds tks Sussana Hasenoehrl
Sydney Harbour turns brown as authorities warn against swimming after floods
Sydney floods: No point tackling climate in Australia if emissions keep rising in developing world, PM says
Green credentials of world's largest investor questioned over oil industry emails tks Robert Kirubi
Peter Dutton says Australians should look at 'positives' of flood response as Dominic Perrottet apologises
Manly Dam has spilled, putting thousands on flooding alert: Here's what you need to know about Sydney's dams
Sydney floods: two found dead, roads inundated, homes and suburbs across the city swamped
Colgate® Launches its Groundbreaking Recyclable Toothpaste Tube with "Recycle Me!" Packaging in the U.S. tks Ann-Katrin van Shie
Refillable groceries to be made available to every UK shopper
Historic day in the campaign to beat plastic pollution: Nations commit to develop a legally binding agreement
Q&A: Has the IPCC's bleak warning of climate breakdown been heard?
'Delay is Death,' said UN Chief António Guterres of the New IPCC Report Showing Climate Impacts Are Outpacing Adaptation Efforts
UN climate report urges world to adapt now, or suffer later
Covid
COVID-19 to be endemic from July
Covid vaccines not linked to deaths, major US study finds
Business and technology
The 3 questions this CEO uses to weed out jerks
Beltway Big Tech: Former Silicon Valley Execs In The Biden…
Companies with female leaders outperform those dominated by men, data shows
Social issues and humanity
5 Physical Symptoms That Might Really Be Burnout in Disguise
"Studies evidence positive correlation between energy access and women's economic empowerment… this is still not considered as one of the big levers for women's economic empowerment". tks Praveen Gupta
Opinion: Want to empower women? Call out hate speech online tks Karsten Warnecke
Podcast: Super Soul Special: Deepak Chopra Session: Belief Creates Reality
Passion, humour, history
Endurance: Shackleton's lost ship is found in Antarctic
NSW Police hopes photo of tattoo will help identify Sydney Harbour Bridge crash driver
Shane Warne 1969-2022: A legend and larrikin who transcended cricket
Let me know what jumped out at you? Or share with me what you're reading? I love that!
Cheers
Andrea
Uncommon Courage: an invitation – my latest book
You can buy it on Amazon, Apple Books, Barnes & Noble, Book Depository, Booktopia, Smashwords, Kobo, Gardners, Odilo, Indie Bound, BookShop by BookTrib and Scribd.
Better yet, order it from your local bookstore, so you can #SupportLocal.
You can read the reviews, including a new five-star review on Book Commentary, another five-star review on ReaderViews, a review on BookTrib, and three more on Booklife, another on Book Commentary and Blue Ink Reviews. I'm also collating reviews on my Website too. Have a look and grateful to everyone who has written or recorded one.
Come and join the conversation in my new Facebook Group Uncommon Courage.
Uncommon Courage, the podcast – Apple, Spotify and everywhere podcasts are published.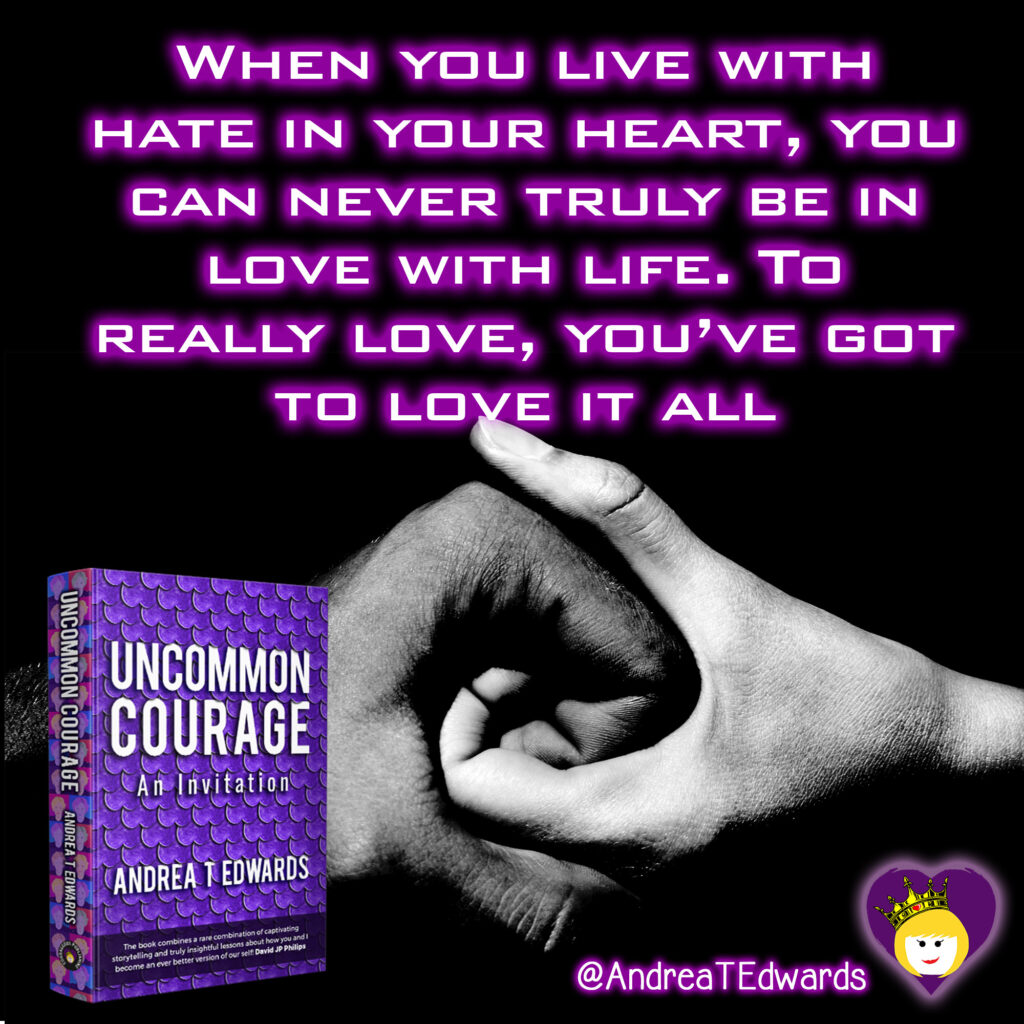 Connect with me
andreatedwards.com , uncommon-courage.com
LinkedIn, Twitter, Facebook, YouTube, Instagram, Medium, Amazon.
The Know Show
Check out The Know Show. It's a weekly wrap up of the news!
Listed by Book Authority in the 100 Best LinkedIn Books of All Time and 22 Best New LinkedIn eBooks To Read In 2021 and 2022 categories. Grab it today if you want to take your professional presence to the next level! When it comes to LinkedIn, it really is time to ask — can you really afford not to have this book in the hands of every employee?
Feedback
Have I done a great job for you? Can you write a reference on my LinkedIn profile or on my Google Business page? If not for me, why not write one for someone else who inspires you or has helped you? Join the #GivingEconomy.
Are you a Social CEO? The Social CEO: How Social Media Can Make You A Stronger Leader. 
Want to claim your stage? Unleash Your Voice – Powerful Public Speaking for Every Woman