I've been a bit slack on the blogging front of late, but managed to get in a holiday to Holland, which was much needed. One of the things I was thinking about when away is writing great case studies; because so many companies issue case studies that just don't do them justice. I'm also sure most do not get the desired results – aka winning new business. Essentially I believe there is a lot of money being wasted on sub-standard case studies, so I thought I'd add a few thoughts that I hope help people refocus on what is necessary. Great case studies are great fuel for ALL marketing efforts after all.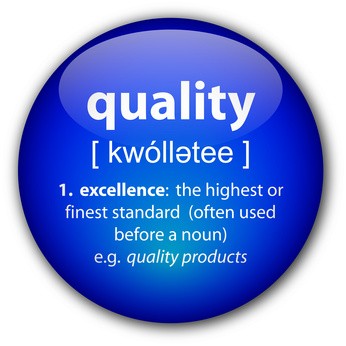 The basic information in a case study remains:
What was the business problem your customer was facing?

Why did your company stand out in the selection process? What were the decision making parameters?

What benefits have they experienced?

What were the lessons learnt?

More plans for the future?
Obvious right? BUT the important thing to make it really powerful – it must be focused on the customer experience throughout and focus on the business benefits achieved. This is usually where most companies make mistakes – and I'm including the biggest companies in the world here – they get too focused on themselves, pushing their brand and solution/product every step of the way – when it should be about the customer and the business benefits they gained. You've got to tantalise, and you don't do that by talking about yourself.
However, I believe there is another aspect to writing a successful case study that needs to be factored into the timeline. This might seem like a time consuming addition to the process BUT if you do this, what you create will be more impactful than anything you have ever done. After all, you usually get one chance to interview a customer, so make it count.
BEFORE you interview a customer, get the writer, marketing and sales/relationship manager together to discuss:
What solution/product the customer has installed/purchased, and why

ANY problems encountered along the way and how they were handled

Any feedback – positive or negative – from the customer to date, and how it was handled

The business benefits you understand the customer has experienced since adopting your solution/product

 

The key messages you want to get across in the case study, for example:

This solution/product significantly improved our CRM processes

We've been able to increase output by 20% since adopting this product/service

We can take our service to market faster because of this solution/product

This solution/product gives us real peace of mind

We can more effectively market ourselves and measure ROI because of this solution/product

And so on
Understanding what you want to achieve with a case study before you write it is absolutely vital. You've got to get your customer to speak this language and the way to do this is to prepare the writer beforehand. If prepared, they can lead the customer to the conclusions you want to highlight.
If you can integrate this step into the process, then you will have a case study that is so much more powerful than sending a writer in blind. The writer MUST know what you want to get out of it from a messaging point of view and they must understand the business benefits you want to communicate. So make sure you give them that and invest in smart, business savvy writers to get the real results you need to win. Also, get them face-to-face – it is ALWAYS better. Hard to do in Asia I know, but you'll appreciate the investment.
The most important thing is defining what business benefits you want to get across to help your sales team sell. That's what it's about after all.
Cheers,
Andrea Edwards
Managing Director
SAJE
PS if you like what you read, please do share it. Alternatively, if you know someone who'd enjoy it, pass it on. You can sign up here to get our blogs directly in your Inbox; you can like us on Facebook and get them in your feed; connect with me on LinkedIn; or follow SAJE on Twitter @SAJEIdeas. Come on, show us some love!