For the last year I have been inspired, devastated, and inspired again, especially witnessing so many amazing people doing so much to help those in need in Phuket. But as the crisis continues, especially its economic impact, as well as increasing exhaustion levels for volunteers on the front lines doing their best to help, it was time to step things up.
And so our community came together under the umbrella of One Phuket, and we are all committed to making sure we do enough to help everyone get through this crisis, together. We are also committed to taking pressure off the volunteers who were burning out.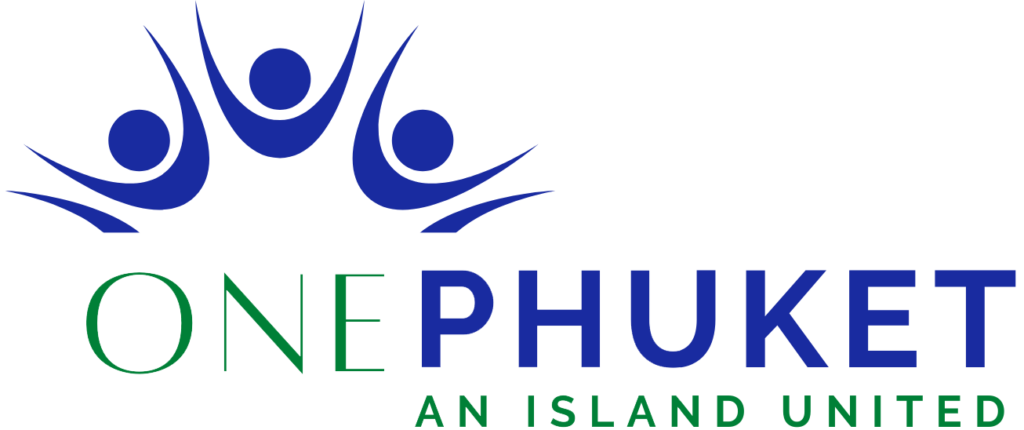 Being in a place like Phuket during this crisis – one that relies heavily on tourism – has been a very sobering experience for me, because the impact has been terrible. What is equally frustrating, especially in Asia, is everyone did the right thing to get the situation under control, and it feels very cruel that the people most impacted by this pandemic are not the ones responsible for it.
Food poverty is a terrible thing to witness, people unable to get out of bed is too. I can tell you it's very humbling being here through this time.
Being part of One Phuket has given me powerful purpose. I cannot worry about things out of my control, I cannot worry about irrelevant stuff either, and I certainly cannot get depressed, because I am focused on adding my voice to the challenge, and doing what I can to help in our community. Whether it's raising awareness, raising money, or volunteering our families time or resources, we are all in.
And I want to pass this on, because if you are struggling right now, if you are depressed and anxious about the situation, if you can't see a rainbow anytime soon, please be part of your community and get busy helping those who need it.
I wrote a blog recently, asking everyone to give #Just10Percent of their time, money, talent or voice – something we can all do. However, one of the biggest lessons of this experience, and the real message of giving is, it helps you too. It fills your soul with purpose and commitment. It's a beautiful thing and everyone has 10 percent of something to give.
Can you see an opportunity to help? If nothing else, donate. I hope everyone understands that coming out of this time better off than you went into it, is definitely not the way to be in this moment for the world. Here's some donation suggestions World Food Program., UN Refugee Program, PowerOf , Kiva.org, Soi Dog Foundation. If you can afford to be generous, now is the time to help your fellow human.
Content to read
And here's the content I've been reading this last week. Scan the headlines, read the ones that jump out at you, read or watch them all. Knowledge is power, and global knowledge is even more powerful.
Climate Crisis / 6th Mass Extinction
We must better protect wildlife to prevent future pandemics
Satellite Imagery Shows Northern California Kelp Forests Have Collapsed
Climate Point: Biden goes big on replacing bad water systems, boosting electric cars, plugging old wells
Joe Biden and Jair Bolsonaro square off over the Amazon tks Claude Calleja
Arctic sea ice winter peak in 2021 is joint-seventh lowest on record
Shanna Swan: 'Most couples may have to use assisted reproduction by 2045'
Is the Southern Ocean absorbing or emitting carbon dioxide?
Japan's Kyoto cherry blossoms peak on earliest date in 1,200 years, a sign of climate change
Climate change poses 'existential threat' to financial markets
Venice bans cruise ships from historic centre
Climate crisis 'likely cause' of early cherry blossom in Japan
We sampled tap water across the US – and found arsenic, lead and toxic chemicals
The company behind the Suez Canal blockage spilled 28,800 plastic toys into the ocean in the 1990s
Half a billion people may face heat of 56°C by 2100
Salmon, Orcas, Rivers, and Sound: Our Interconnected Biodiversity in the Pacific Northwest
How America can rid itself of both carbon and blackouts
How Will Commercial Fishing Pressure Affect Skipjack Tuna?
Why One Side of Earth Is Rapidly Getting Colder Than the Other
Mysterious Circling Behavior Observed in Large Marine Animals
Investigations – Inside Climate News
Animals stranded on board 20 livestock ships waiting to pass through the jammed Suez Canal could starve and die if the situation lasts much longer, charity warns tks Philippe Penfold
Extinction: 'Time is running out' to save sharks and rays
COVID19
Podcast – What We Can Learn From 'Long Covid‪' – WSJ's The Future of Everything
When will the COVID-19 pandemic end?
Bob Pape was a beloved father and foster carer. Did 'eat out to help out' cost him his life?
WHO report finds coronavirus probably emerged in bats, 'extremely unlikely' to be result of lab leak
World leaders call for international pandemic treaty
Mexico revises coronavirus death toll up by 60%
Covid vaccine: Social media urged to remove 'disinfo dozen'
My friend is an anti-vaxxer, and she's converting my husband. What can I do?
Global Politics
Scott Morrison is losing the women of Australia at a giddying rate tks Graham Harvey
The brutal attacks in Mozambique are a 'game-changer' and imperil a whole country's financial future
Evidence suggests Ethiopian military carried out massacre in Tigray
What Brexit changed for clothes, flower and sausage firms
Court voids Trump campaign's non-disclosure agreement
Matt Gaetz is being investigated over possible sexual relationship with girl, 17, New York Times reports tks Frank Roberts
Trump Hogs Mic At Mar-a-Lago Wedding Reception To Bash Joe Biden
Trump launches 'the official website of the 45th President'
Australia PM shifts rape-accused minister in cabinet reshuffle
Myanmar coup: Dozens killed as army opens fire on protesters during deadliest day
Mozambique insurgency: Islamist militants 'ambush workers fleeing hotel'
As Militants Seize Mozambique Gas Hub, a Dash for Safety Turns Deadly
Business and Technology
Working women pay highest price in economy crushed by COVID
SpaceX is dominating orbit with its Starlink satellites, making the risk of space-traffic collision a serious hazard, industry experts say
American Airlines just revealed the future (you may feel very uncomfortable)
Back to the future? Airline sector poised for change post-COVID-19
Suez Canal: Ever Given container ship shifted from shoreline
Fiverr expands to data science, analytics, visualization, and databases
In 2020 the ultra-rich got richer. Now they're bracing for the backlash
Prince Harry took new Silicon Valley job for the money
Social issues (#BlackLivesMatter) and humanity
Damage: the silent forms of violence against women
This Is How To Stop The Pandemic Reversing Gender Equality tks Lavinia Thanapathy
A decade ago, this scientist predicted 2020 would bring 'peak' chaos to the U.S.
French government condemns reality TV 'virginity test'
Man who killed his mother arrested in brutal attack on Asian woman in NYC tks Ken Craig-Saunders
Queen's grandson Peter Phillips quizzed by cops after 740km lockdown trip to Scotland 'on business'
Why Do Americans Idolize the Super Rich? tks David Lim
Self-compassion is not self-indulgence: here's how to try it
Prof. Has Constitutional Right to Misgender Students for Jesus
Inauguration poet Amanda Gorman: 'My life changed in six minutes' Inauguration poet Amanda Gorman: 'My life changed in six minutes' Close
Lady Gaga dog walker Ryan Fischer 'had to have part of his lung removed'
Arkansas gov. signs bill letting doctors refuse to treat based on morality, religion tks Graeme Young
Bowen Yang goes viral for emotional 'SNL' speech about anti-Asian hate: 'Do more'
Passion, humour, history
Ancient coins found in Rhode Island may solve mystery of murderous 1600s pirate tks Frank Roberts
Earth Has Been Hiding a Fifth Layer in Its Inner Core
This Chinese restaurant's hilariously brutal takedowns of customer reviews went wildly viral – 13 favourites
Hilarious, literal, preciously simple: Big Boat Stuck in the Suez Canal was the narrative we needed tks Lisa Larson Lee
MAFS Reactions: Are We All Just Going To Pretend This Is Normal?
Humans Will Probably Evolve to Be Venomous
The Louvre Puts Its Massive Collection of Art Online tks Bob Hooey
Solar storm that appeared like 'a great fire' in 1582 could hit Earth AGAIN this century, causing billions in damages and knocking out power grids worldwide, experts warn
Why nature vs. nurture is 'zombie idea' we need to kill
The ancient fabric that no one knows how to make tks David Lim
Windsor Great Park haunted by antlered ghost that appears when the monarch is close to death
UFO shoots past helicopter in Bangkok; conspiracy theorist says aliens are monitoring human technology
Tucker Carlson Guest Worried Humanity Might Go Extinct From Smoking Weed tks Frank Roberts
Let me know if anything jumped out at you?
Cheers
Andrea
18 Steps to An All-Star LinkedIn Profile
This book is the starting point for LinkedIn success. It has everything you need to reach All-Star!! You can buy it on Amazon.com Amazon.co.uk Amazon.in and Flipkart. It's also available as an eBook on Amazon Kindle, Kobo, Google Play and iBooks.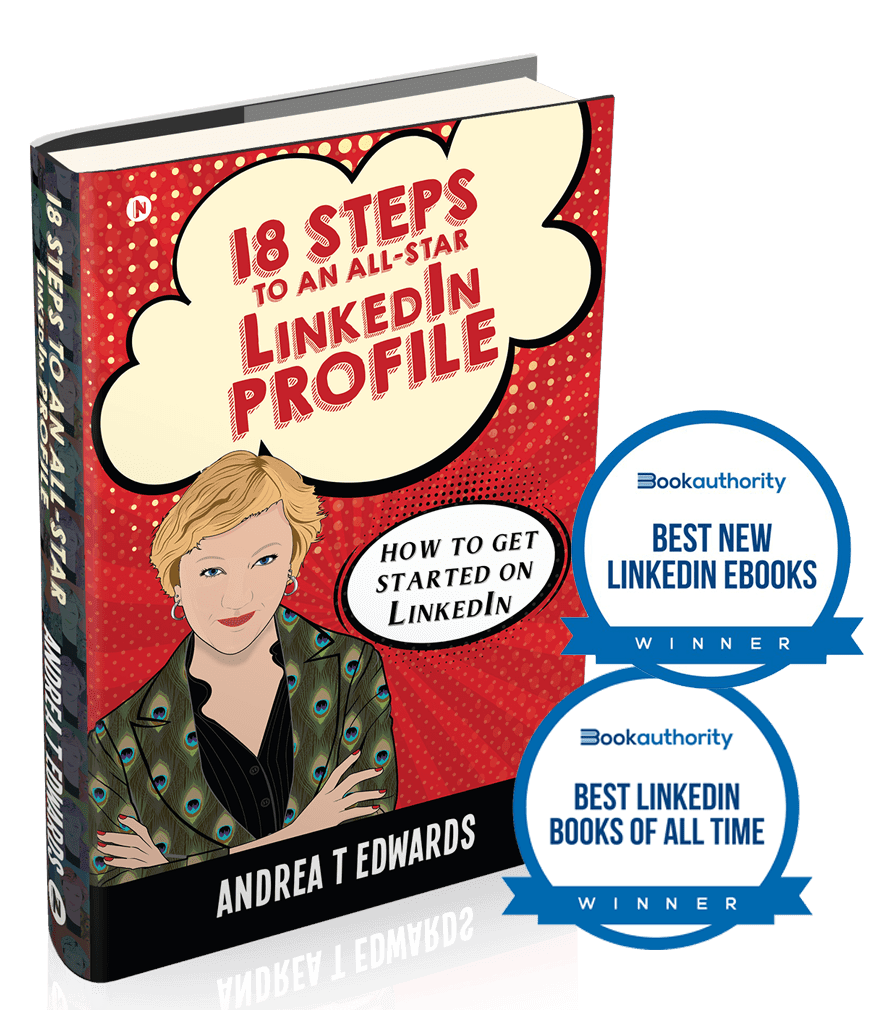 Check out Second Nature Social
This is a new series, designed to help beginners get up to speed with everything necessary on social media. Follow my YouTube channel and see the latest.
Are you a Social CEO?
I'm proud to be a contributing author to The Social CEO: How Social Media Can Make You A Stronger Leader. You can order it on Amazon today.
Want to claim your stage?
Check out our co-authored Best Selling Book – Unleash Your Voice – Powerful Public Speaking for Every Woman – proud to be part of this too!
Want proof social leadership transforms business and attracts customers?
Check out this case study with IBM Asia Pacific. Incredible results.
Want to be a super star online?
Don't know where to start, check out my e-learning course How to build a rock star personal brand today.
I believe it's time for all of us to embrace our voice and embrace the future. We do this by working and living 'out loud' with meaning, intention, integrity and by being true to ourselves. If you own your voice, you own your future.
Connect with me
If you like my style and what I talk about, feel free to follow me on any of these platforms on social media.
My blog andreatedwards.com
Twitter @AndreaTEdwards
LinkedIn AndreaTEdwards
Facebook AndreaTEdwards
YouTube Andrea Edwards
SlideShare AndreaTEdwards
Medium AndreaTEdwards
Instagram AndreaTEdwards